Solovetsky Islands - Russia
Russia is beautiful to say the least. Russia is magnanimous. It's all cities and different corners are more than worth visiting. Russia is full of old monuments, nature's wonders and modern architectures. Culture of Russia is so engaging that every old place in Russia you visit has a story to tell. The place that we are going to explore from Russia in this article is Solovetsky Islands. Solovetsky islands are an archipelago which means an island group of island chains. So Solovetsky Islands is a group of six islands. Solovetsky is islands of legendary monasteries and fortresses. Let us see the beauty of Solovetsky Islands a little more.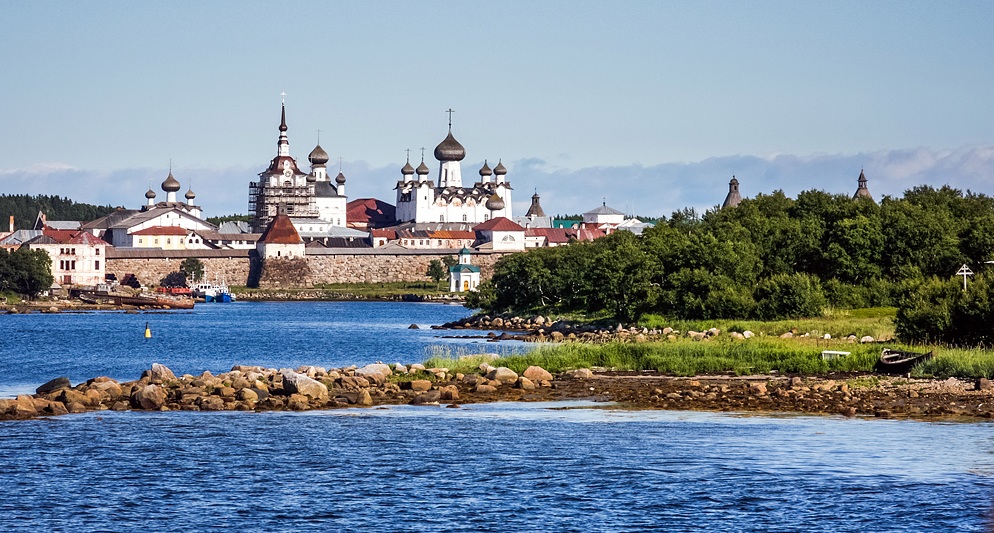 Solovetsky, an archipelago is located in the Onega Bay of the White Sea Russia. Solovetsky's identity as an administrative division is as Solovetsky district of Arkhangelsk Oblast, Russia. As mentioned, Solovetsky is a group of Islands and majority of the population of all islands live in Solovetsky which is estimated at 861 inhabitants as of the 2010 census. So how many islands together form Solovetsky. There are 6 in fact and so total area together they cover is 347 square KM. These six islands namely are Bolshoy solovetsky islands, Anzersky islands, Bolshaya Mukasalma, Malaya Mukasalma, Bolshoy Zayatsky and Maly Zayatsky. When visiting the islands you can expect for legendary monasteries and fortress.
There are series of history of monasteries that were built here in 15th century which then had to face foreign attacks and wars right from 16th to 20th centuries. Solovetsky islands were designated as a historical and architectural museum and a natural reserve in 1974 and in 1992 they were inscribed on the world heritage sites list. What do you get to see here? You can see hermitages, monastery drydock, stone labyrinths of prehistory period and much more. An exciting boat trip is always on the card which takes you through the intricate canal system of the islands connecting the largest lakes here. Once this place was used as a brutal Soviet prison camp where over a million prisoners died. So this part goes as very infamous historical aspect of the islands. But today as mentioned Solovetsky monastery is a world heritage site. But it is not just that. The overall setting itself is naturally beautiful with wild northern bays and headlands. Adding to these are calm lakes, deep and thick forests. So Solovetsky is an off beat destination in a sense as the place is situated in the chilly waters of Onega Bay in the far north of Russia. But if you make here once you will remember it forever and would wish to come back one more time. White whales known as beluga are found here and beluga whale watching is said to be one of the best experiences here.
Some of the famous and main sights to visit here are Solovetsky fortress and cathedrals, Sekirnaya Hill, the Church of Ascension, Commemoration Cross, Belugas Cape, Solovetsky Canals, Solovki Botanical Garden, Negotiation Stone, Zayatsky Islands, Muksalma Island and Muksalma Dam and Solovetsky Gulag history museum. These all are wonderful sights and demand a must visit. So it is only obvious to say that when you are going to take a Russia travel package for long enough duration then do visit this archipelago known as Solovetsky islands.
Explore Russia Tour Packages with
Dook International
, check our Russia holiday packages as below -
Moscow and St-petersburg 4 nights
Moscow and St-petersburg 5 nights