Kamchatka Peninsula - A Remote Paradise in Russia
Recently we explored Kazakh steppe. Steppe which is flat semi desert land presents a form of nature uniqueness on earth. This time we will see a peninsula. What is a peninsula? Peninsula is another form of uniqueness. A peninsula is a piece of land which bordered by waters on three sides still connected to mainland. In this article we will explore amazing peninsula, Kamchatka Peninsula in Russia. Why is it special? Why is it a traveler's dream? Why is it less traveled? Why is it too adventurous? We will explore the answers of these questions in this article which talk about Kamchatka Peninsula in Russia.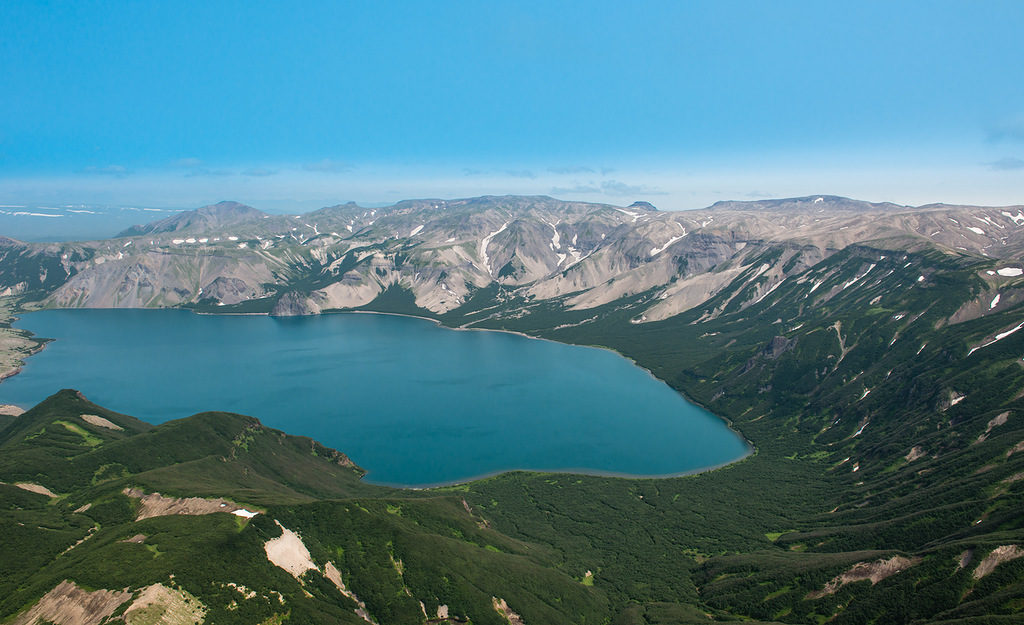 Kamchatka is 900 miles long and it is closer to Alaska than it is to Moscow. On the eastern tip of Russia, between the Pacific ocean to the east and sea of Okhotsk to the west, Kamchatka has over 150 volcanoes and 29 out of them are active ones on peninsula. Kamchatka has group of 19 volcanoes known as Volcanoes of Kamchatka which is UNESCO world heritage site. Kamchatka remain snow covered from October to late May. With the presence of both Volcanoes and ice, Kamchatka is also known as "land of fire and ice". Kamchatka has largely been less explored by humans and is a remote paradise in Russia. The reason why Kamchatka is less explored is because this is not easy place to reach to.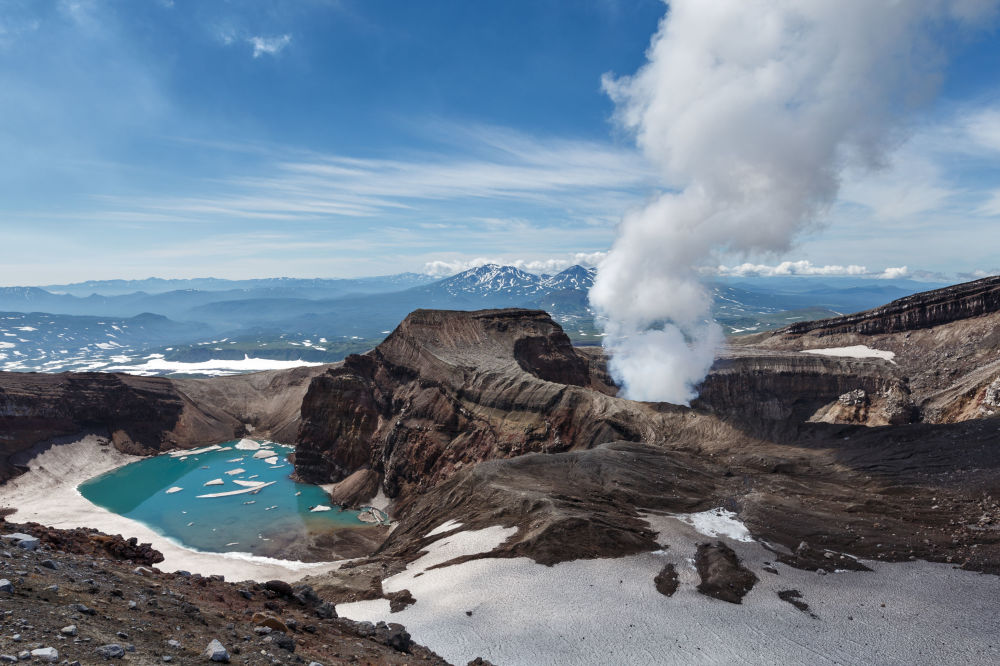 Kamchatka is highly attractive because it has many volcanoes, geysers, hot springs and even a lake of acid. Kamchatka is famous for its diverse and abundant wilderness too. Brown bears are in plenty here, almost 10 bears per square KM. Kamchatka is home to other animals like Tundra wolves, Arctic fox, Anadyr fox, Wolverine sable, mountain hare, marmot and many others. There are 100,000 lakes and rivers, all bursting with fish. But when it comes to human, not more than 400,000 people live here. Understandably so because Peninsula has diverse climate, huge forest and volcanic region.
Once you see images of the different parts of Kamchatka Peninsula, your heart would thump and say Yes I want to be here. Such is the amazing place known as Kamchatka Peninsula. What is not here? It has rivers, it has mountains, it has volcanoes, it has valley of geysers, it has ice caves, it has beautiful lakes and Kamchatka has great wild life too. Kamchatka in Russia is one place on earth where you get to see so many amazing nature's gift at one but the very large place. The canvas of Kamchatka is so huge that few countries combined together may not match the size.
In addition to land trip which takes you to wild side of Kamchatka, there is amazing seaside of Kamchatka too. Avacha bay is probably the most beautiful bay in the world. Unique formation of 3 rocks called ' Three brothers' which is amazing has even a story attached to it which says that 3 brothers chose to save the city from tsunami and so transformed into rocks right in the bay of Avacha. Another Kamchatka seaside adventure is a cruise trip to the starichkov Island. This small rocky island houses several massive birds. And there is a day cruise to Bay of Russkaya. This offers you to see wild side of the sea in Kamchatka where you can see sharks, whales, sea otter or sea lions and much more. The Kamchatka is dramatic in its view and absolutely panoramic.
You cannot reach to Kamchatka by land as no road leads to this place. No railway leads to this place either. So the only possible way to reach and leave Kamchatka Peninsula is by air flights. The airport is located in 20 km from Petropavlovsk-Kamchatsky in the village called Elyzovo. There are daily flights to Moscow, several flights a week to Siberia, Saint Petersburg and Alaska.
Explore Russia Tour Packages with Dook International, check our Russia holiday packages as below -
Moscow and St-petersburg 4 nights
Moscow and St-petersburg 5 nights