15 Top Reasons to Visit Georgia
Georgia is a country which is home to the Black Sea beaches and Caucasus mountain villages. The country was never a tourist destination as it was considered to be a place of misery, war and refuges. All the wrong notions people have about this beautiful country is wrong! Georgia is a stable country and it's had its mentioned to be third on the list of the safest country in the world. Georgia has much to offer than what's written about it. When you explore Georgia, you will see how much the country has to offer to you! So, if you are a history buff, an adventurer, art lover, traveller, nature enthusiast etc keep on reading the reasons as to why you should not miss out visiting Georgia on your travel list.
Read More: About Georgia
Top 15 Reasons of Why You Should Visit Georgia
1. Welcoming People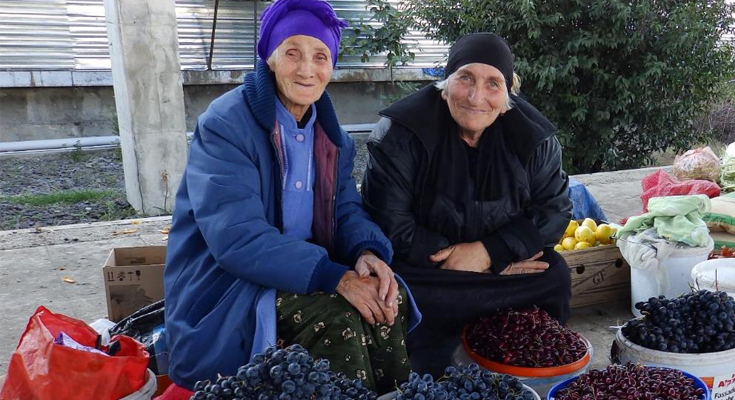 People of Georgia are so friendly, kind, passionate, humble and polite, thus when they have a visitor to their country they are likely to hand over even their heart to their guest. They are so hospitable towards their guest and welcome them with open arms.
2. Georgian Food and Cuisine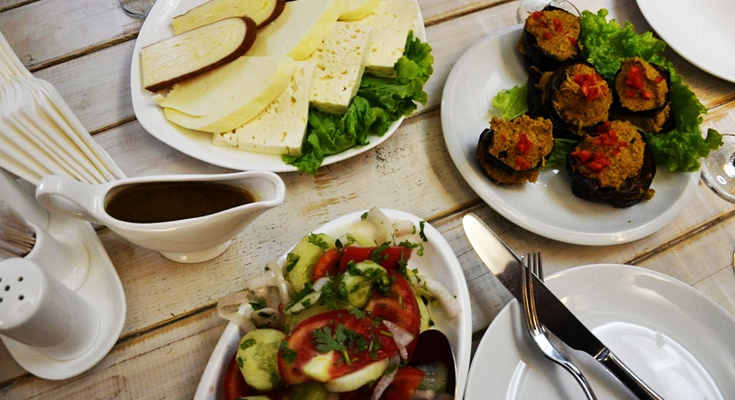 Every country always brings out the special taste of its food and cuisine, and Georgia is not far from it. The food in Georgia is made and blended like a poem. It's made up of juicy ingredients with ancestral techniques influenced by Persia, Turkey and Greece making it an exotic cosine in Europe.
3. History
The history of the country is very vast and the best remains of what's left out of history are found in the city of Uplistsikhe. It was filled with the pagan settlement but it died when Christianity was adopted here. If you wander through the rocky, dusty streets, you will see the traces of daily life carved into these rocks.
4. The Breathtaking Nature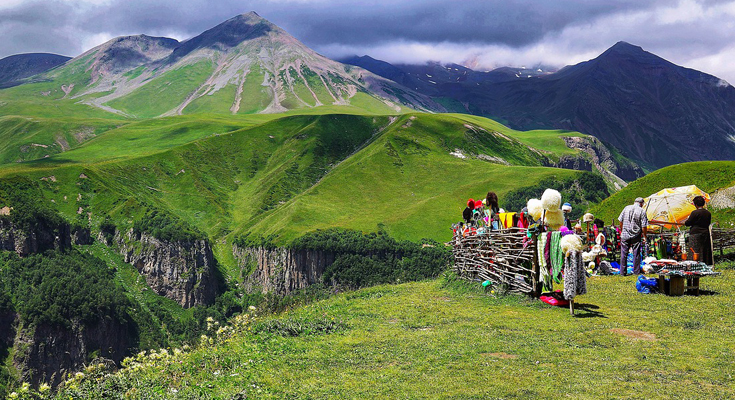 Though Georgia is a small country, yet it has different kinds of climatic zones which have a beautiful effect on nature. The country is a paradise for nature lovers who love to hike, trek and camp or even just enjoying the panoramic view of the Caucasus mountain range.
5. Batumi's Coastal Charm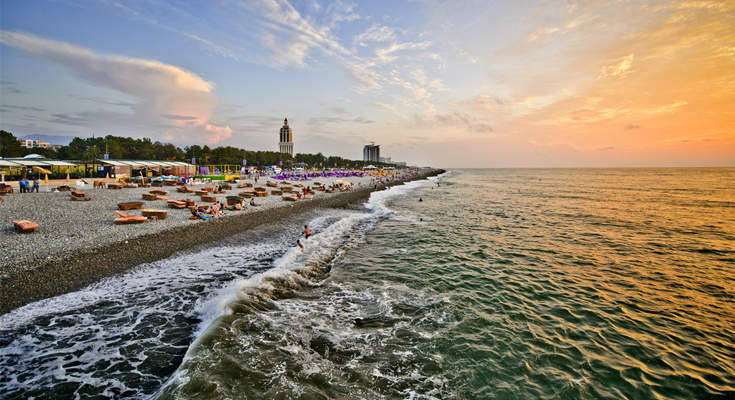 The famous inland sea of the world is an intrigue attraction in Georgia. When you are at Batumi, an old historic town, you to see will get to see a stunning lovely coast by the Black Sea. The sea is formed as its water is supplied by a number of strong major rivers such as the Dnieper, Danube, Don Etc.
Read More: About Batumi
6. Winery and Its Making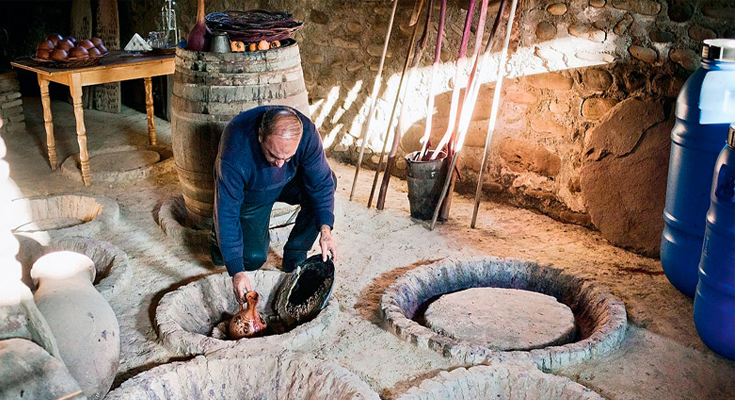 Wine making has always been part of the country's tradition which states its evidence back to 8000 years back. Most houses in Georgia are filled with vineyard, the country is home to almost 525 different kinds of species and therefore wine is deeply engraved in their life, culture and tradition. You could explore and see many wine making places in Georgia.
7. Tbilisi: The Capital City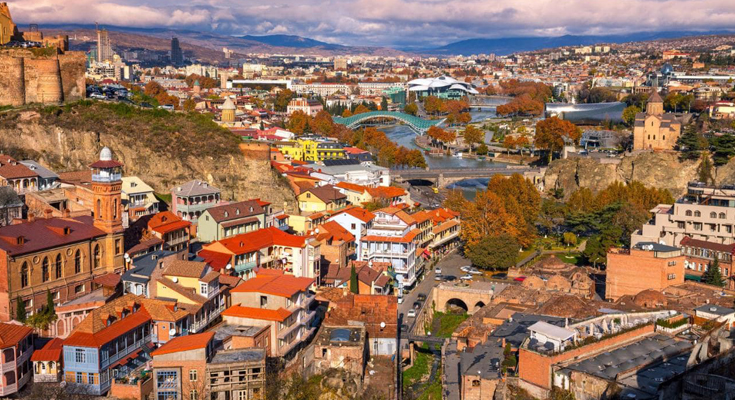 If you are wondering why to see Tbilisi, that's because it's the most charming and authentic capital cities in Eastern Europe. Since its emergence in the 5th century, it's been ruled by over a dozen of rulers. There's a diverse community in this city which are located just a few blocks away from each other.
Read More: About Tbilisi
8. Intriguing Architecture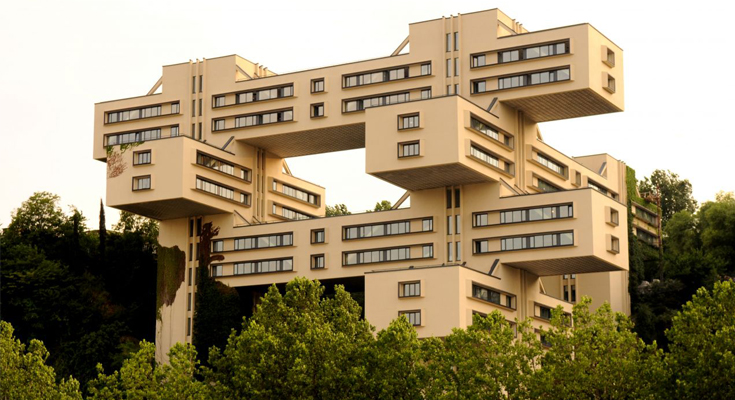 If you love architecture, Georgia is the place to be! Whether its old style, Soviet-style or even modern architecture, it a hub of architectural beauty! In the old part of the capital city, the houses, apartments are adorned with beautiful work of art like they were out of a magical book.
9. Learning about Religion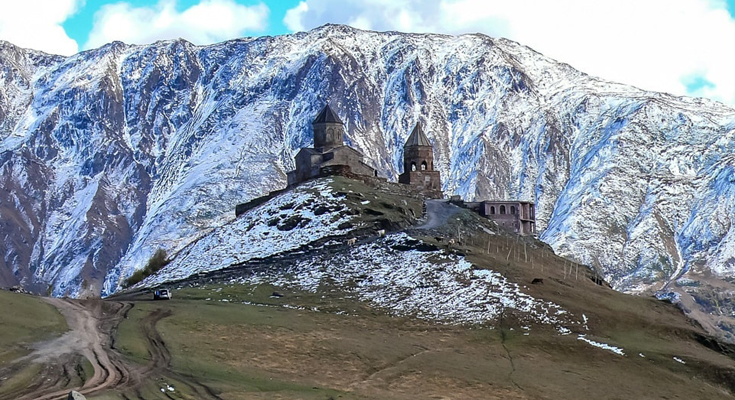 Georgia is the first country in the world to adopt Christianity and home to many churches and monasteries. And, there are innumerable churches built every day until this day. Sadly, most of the beautiful frescoes inside most of the churches are gone as Soviets did not permit religion.
10. A Gateway to Remote Places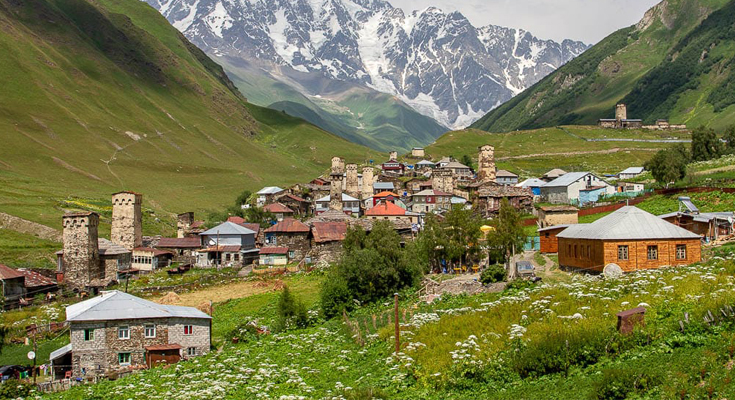 To explore the real wilderness of Georgia, Svaneti is the place to see and discover. The road to this place gets wild and crazy that even at times it creeps out the driver. This is best for those who love to discover and explore the unexplored places, the adventure thriller!
11. The Religious Monuments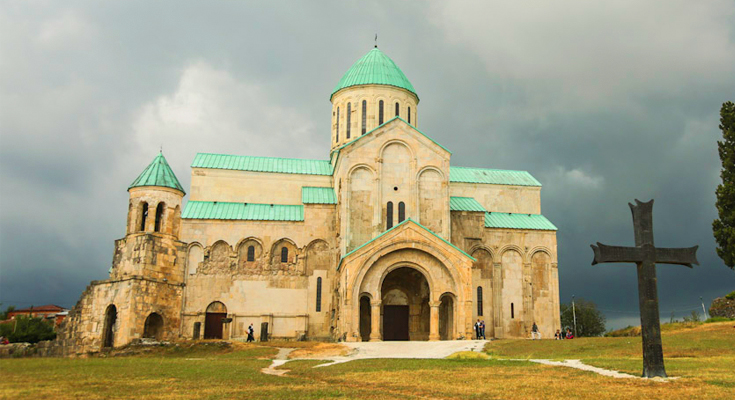 Right in the town of Kutaisi, there's stands an Orthodox cathedral of Bagrati which was built in the 11th century. Over the years, it's been severely damaged but listed as a World Heritage site by UNESCO.
12. There's Always Something for Everyone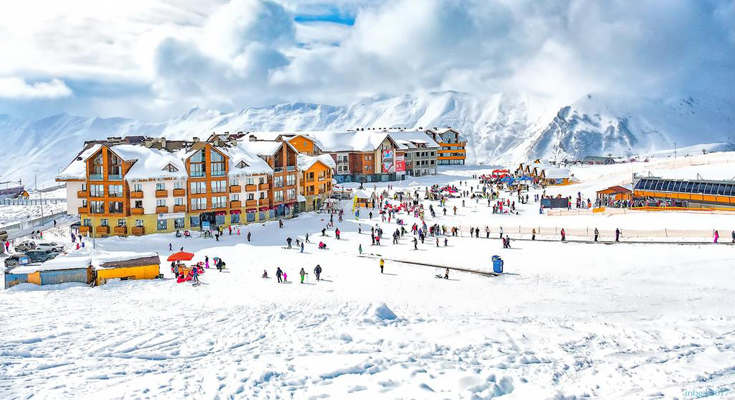 When you are in this country, you will never get a chance to become bored as you can sunbathe in Batumi, hike through nature or even ski in Gudauri. And, if you are not interested in any activity, just visiting the nature or walk around the old town will make you feel relax.
Read More: Gudauri Ski Resort
13. Safe Country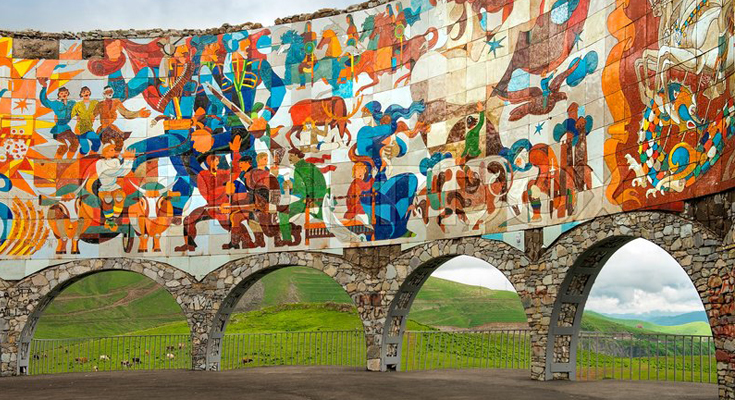 Like any country, Georgia is a victim to corruption, scams and theft, but with the former president's rule over the country, the new reform program has giver in the country stability. And, today it's safe like any other tourist destination.
14. The David Gajera Desert Steppe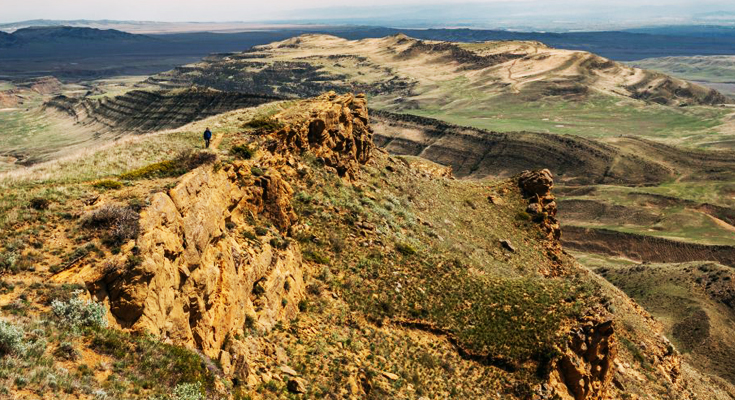 There's an old Orthodox Georgian monastery located in the Kahketi region standing on half of the mountain slopes. The complex was built for religious purpose. It's in the remote part of the country and has a historical significance to it.
15. The Sulphur Baths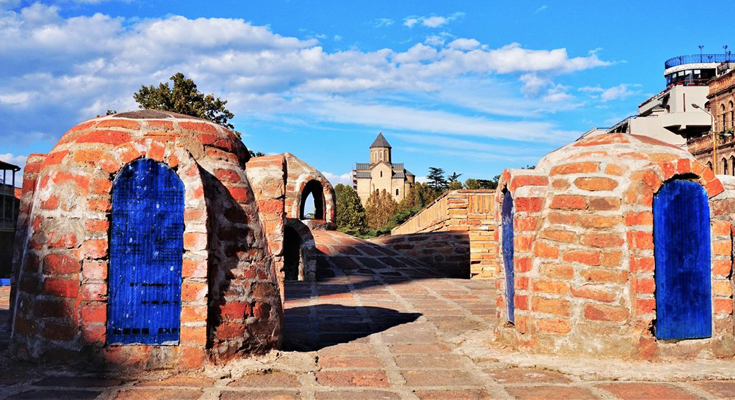 The district of Abanotubani is dedicated to the art of relaxation with traditional sulphur baths. There are a wide number of these sulphur baths here which are usually followed up by Khashi soup. It has a zen-like aura offering messages, hot water scrubs etc.
Explore More: Attractions in Georgia
Book Package: Georgia Tour Package