Tbilisi City - A Beautiful Eurasian City
Some city in the history gad the impression of many kingdoms upon it. This even today reflects through their architectures to begin with. Such places had been obviously of lot of importance for one of the reason which made kingdoms fight to take over the place. In this new piece we will talk about one such city in Georgia, not through history though. Yes we will talk about the present day capital city of Georgia which is Tbilisi. Tbilisi which once was called Tiflis in older times has had the impact of many kingdoms on it. This historical facts gets presented in its architecture which is a mix of medieval, classical and Soviet structures. Tbilisi which is located on the south-eastern edge of Europe has always been point of interest for kingdoms in the past and countries in the present, because of Tbilisi's proximity to lucrative east-west trade route. But Tbilisi is just not a strategic attraction, Tbilisi is highly attractive for tourists too. How? Well let us see.
Tbilisi, the capital city of Georgia, is surrounded by mountains on three sides. Weather in Tbilisi remains good throughout the year. Summers are warm and winters are cold. But what makes Tbilisi special? Well if you don't know about the place then you might wonder about it. But once you are there you will get all that and more which will enrich your experience in Tbilisi. Warm hearted people along with stunning countryside, amazing Tbilisi's nightlife or may be something else can touch the core of your heart. Tbilisi is unspoiled beauty shaped by rugged mountains. That is around the city and within Tbilisi you will enjoy little streets all over the city. Carrying a camera or clicking with mobile is what you will love to do on the streets of Tbilisi.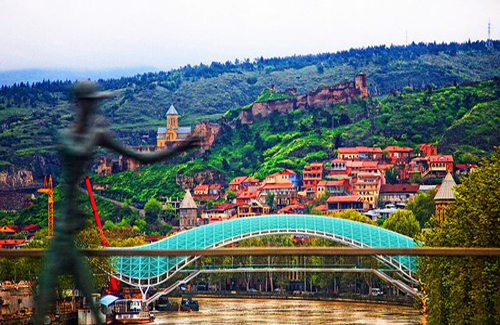 Tbilisi lies in the centre of eastern Georgia, in the foothills of the Trialeti mountain range. Though the city was destroyed and rebuilt many a times, the old elements of Tbilisi still exists which can be observed in narrow alleys and big crooked houses built around courtyards in the city. For visitors there are good number of museums and other exciting places to see here in Tbilisi. Narikala Fortress the most notable place to see, is ancient symbol of Tbilisi's defence. The Parliament and other major government buildings of Georgia are also in Tbilisi only.Then one can see museums like G. Chitaia Ethnographical open air museum, Numismatic museum, Museum of art, Simon Janashia museum, Puppet museum and Galaktion Tabidze museum.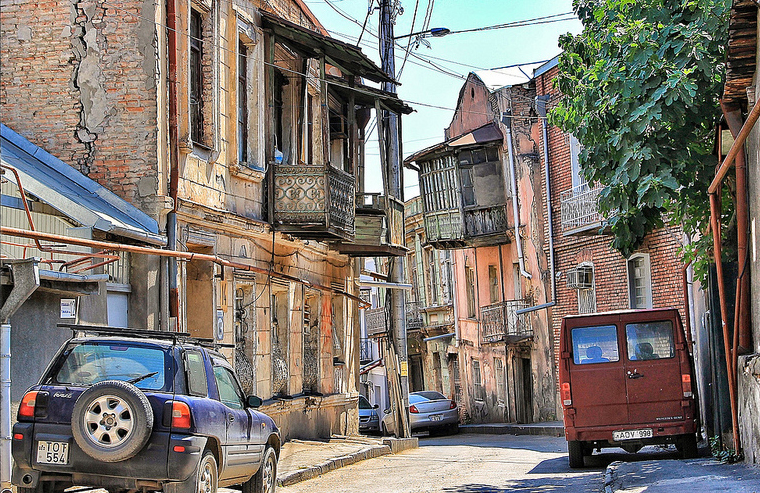 You can enjoy Tbilisi opera and ballet theatre. Then there is a fun activity with aerial cable car as well which connects Rike park on the bank of Mtkvari river with Narikala fortress. But if you really look for something that will bring calmness and pleasantness within you is when you walk down the lane of Old Tbilisi. Old Tbilisi with its old style balconies, old time churches, winding streets and lot of charming shops around will fetch your attention and it offers you a great glimpse of old time beauty of a city. And if you are lake lover then Turtle lake is must watch for you. Located in hilly outskirts of Tbilisi Turtle lake is good hang out for families. You can do pedal boating here and you get great view of mountains as well as f the city from here. For bazaar lovers Tbilisi has Dry bridge bazaar where you will get lot of antiques and jewellery among other exciting stuffs. You can also enjoy sulpher bath in Tbilisi. There are several small baths offering different levels of comfort.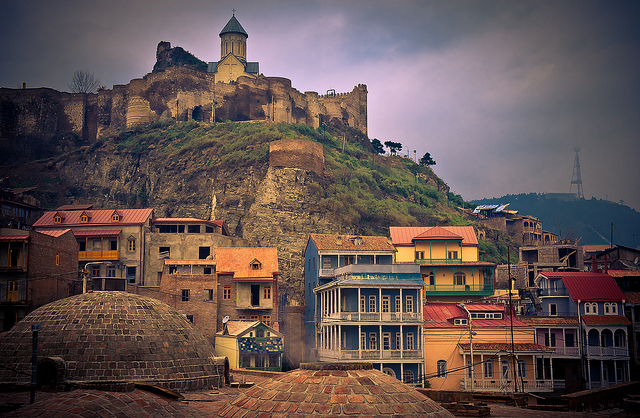 If you thought this was it, then you are wrong. Tbilisi offers very wonderful experience. For commuting you can use well connected metro train apart from Taxi and buses. You will find all country cuisine here so you can enjoy good food here. There are plenty of stuffs to buy from local market or malls in Tbilisi. So don't think too much. Plan for Georgia Package or Tbilisi package and have a wonderful time there.