5 Reasons to Visit Almaty
Almaty is simply a fabulous city. Many good things can be said about Almaty in one go. For example, there is no Almaty without the mountains and for those who love to explore culture and traditions, Almaty boasts of wonderful mix of culture and traditions. And if you still want your travel destination to be of new and modern look then Almaty makes you feel that you are in Europe. This leafy city with a backdrop of the snow-capped Zailiysky Alatau (a spur of the Tian Shan) has always been one of the most charming Russian creations in Central Asia. When you are here you can visit Arasan baths, Kolsai lakes, Central state museum, St. Nicholas cathedral, Gorky Park and many other places. If you love shopping then you will be delighted to know that Almaty has perhaps more bazaars than most cities in the country, the most popular being the Green Bazaar, which sells everything under the sun. Now you have enough reasons to go to Almaty on your Kazakhstan Tour Package. But if you want to know more then let us see some more reasons why you should visit Almaty.
Great Connectivity
First thing that you look for your favorite travel destination is how easily you can get there? So, you will be delighted to know that all the major Asian and European Airlines fly to Almaty. Air Astana has its hub in Almaty. So, you have plenty of options when it comes to flights to reach Almaty. You also have the option to reach Almaty by train. If you are on in Russia or Uzbekistan already then you can take a train from there and reach Almaty. In fact Almaty is just 5 hours by road from Bishkek, the capital city of Kyrgyzstan. Doesn't it make things easier for a traveller? It does. So, good and easy connectivity makes Almaty a popular travel destination which is why you should visit Almaty.
Welcoming People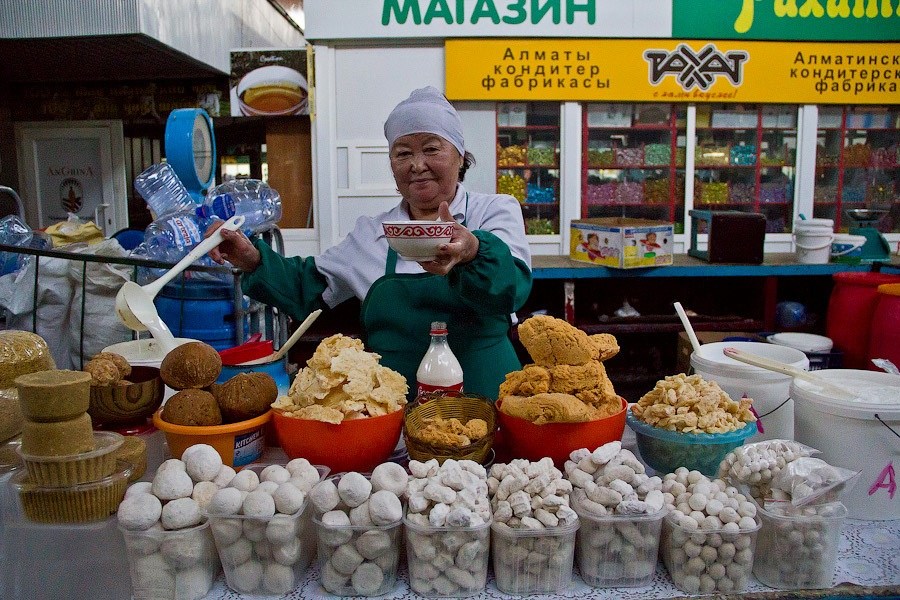 You love the place where the people are welcoming in nature. This goes absolutely true with Almaty as the people here are extremely welcoming and friendly. You will be helped all the time by people here. Be it about choosing a right transport or a right direction or a restaurant, shop and a bazaar, wherever you go you will feel the love and care by the people. Once you get the feeling of warm welcome your trip in Almaty would become sweeter and you would love to come the city again.
Laid Back Vibe of the City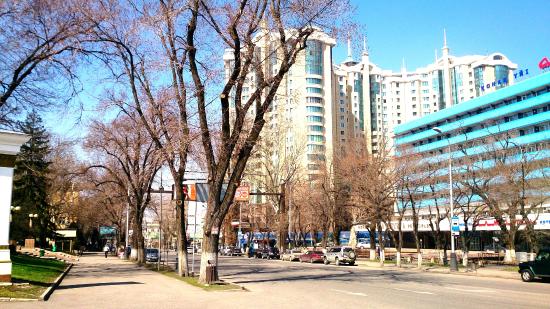 Sometimes you get frustrated in a city having huge rush all the time and then you decide to travel to a place which is far from daily rush. In this sense Almaty is quite a calm place. You will find Almaty to be a laid back city where even on the main streets you will not find people in too much rushes all the time. You can easily walk around in the random streets lined with trees and enjoy the atmosphere of the Almaty. Adding to this numerous green places and great view of mountains in the south of the city gives you quite a refreshing feeling.
Great Architecture Mix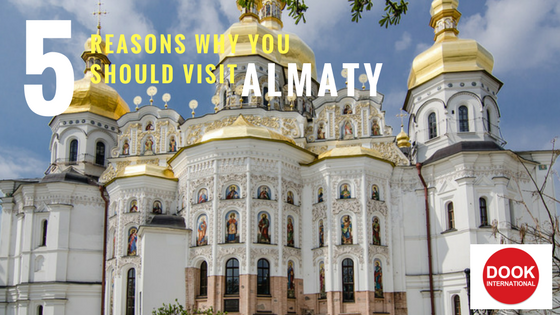 When it comes to exploring a travel destination like Almaty, you have to find the architecture of the city to know more about it. Almaty which was one of the top stops on ancient silk route carries some remnants of that time. The majority of the architecture in Almaty reflects through architectures of Soviet past. Along with some old and beautiful wooden houses here you have to see the most beautiful building in Almaty which is the Zenkov Cathedral. This is the second tallest wooden building in the world. The building simply looks like from a fairy tale with colorful rich ornaments.
Incredible Nature Around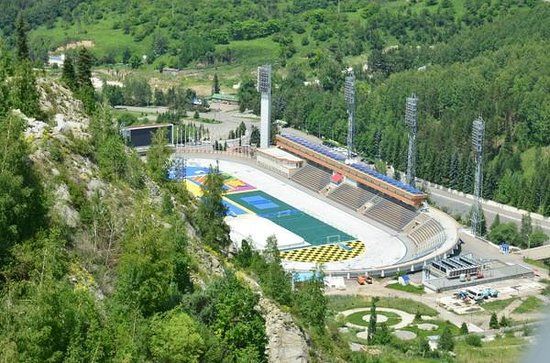 It adds to attraction quotient of Almaty the fact that on one side Almaty looks like any great modern European City but right in the middle of the city you can feel overwhelmed by nature with the presence of Kok Tobe hill. You can enjoy a cable car ride to get there. Other natural beauty in and around Almaty are Charyn Canyon, Big Almaty Lake and Kolsai Lake and you cannot forget to visit Medeu – the highest Olympic sized ice skating and bandy rink which is located in a mountain valley on the south eastern outskirts of Almaty. Chimbulak is yet another great ski resort for hikers with absolutely breathtaking views.
These are some interesting reasons why you should visit Almaty and enjoy your Almaty Tour Package when you are on a holiday in Kazakhstan on your Kazakhstan holiday package. You can find more interesting things in wonderful city Almaty, Kazakhstan to explore when you are there.