The Charyn Canyon in Kazakhstan
Landscapes all around the world always catch the attention of adventure lovers. And those who prefer places which are remote and not routine in nature for them Charyn Canyon in Kazakhstan may bring calmness and delight at the same time. Spending time in the company of different shades and colour of nature is quite a lifetime experience. It is beautiful to get down the path here at Charyn Canyon.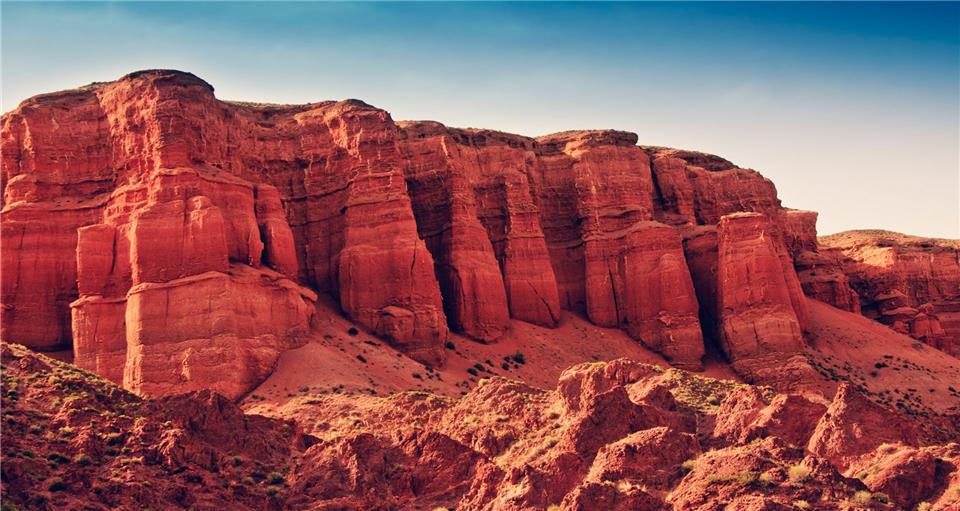 The story of Canyon dates back to 3 million years when the land around the canyon started rising. A very large lake existed in the area around the top of the canyon and it started to empty. Over the next million years the canyon was formed by the Charyn river. The Charyn River still flows at the bottom of the canyon forming the next great canyon. This place reveals hundreds of millions of years of the earth's history at this location. Today the Canyon stretches up to approximately 150 km, and, in places up to 300 meters deep.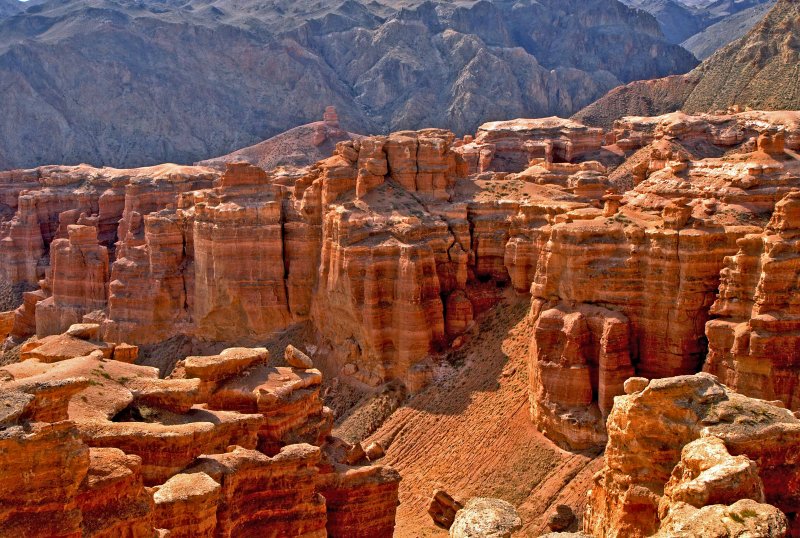 The canyon features a dramatic landscape with beautiful red sand and formidable rock formations. Kazakhstan's Charyn Canyon is a spectacular sight sitting at the backdrop of flat steppe lands near Almaty. The multi-coloured gorges display millions of years of history. This is a great place for rafting, hiking, climbing or nature appreciation. One spectacular place here is an area of 2km called the Valley of Castles, due to the pillars and rock formations forming imposing, almost man made structures. To access the valley of castles you have to go down on steep slope which is not for faint hearted. It's fabulous during the day and at night. Only a few hours' drive from Almaty, one must see the place.
What to See: Famous Places to Visit in Kazakhstan