5 Must See Places in Kazakhstan
Kazakhstan is a great and fast growing country not in just terms of economy but also for travelling. Foreigners have found and continue to find Kazakhstan a great travel destination. Infrastructure has grown in the god gifted naturally beautiful country called Kazakhstan. Almaty and Astana are already known as two major tourist destinations which are quite modern and can match with any European metro cities. When you plan to go to Kazakhstan with Kazakhstan Tour Package then you should visit some of the exciting places here. We are bringing 5 for you in this article.
1. The Intimate Ruins of Sauran
Little away from highway from Turkestan to Kyzyl Orda in South Kazakhstan, The Intimate Ruins of Sauran is there. Sauran is a place for adventurers. Once one of the biggest cities in Kazakhstan, Sauran is today known as romantic ruin remains. Once you are over the fascinating big cities like Almaty and Astana in Kazakhstan, it's really time for you to explore more here. Ruins of Sauran will catch you with its old and beautiful charm.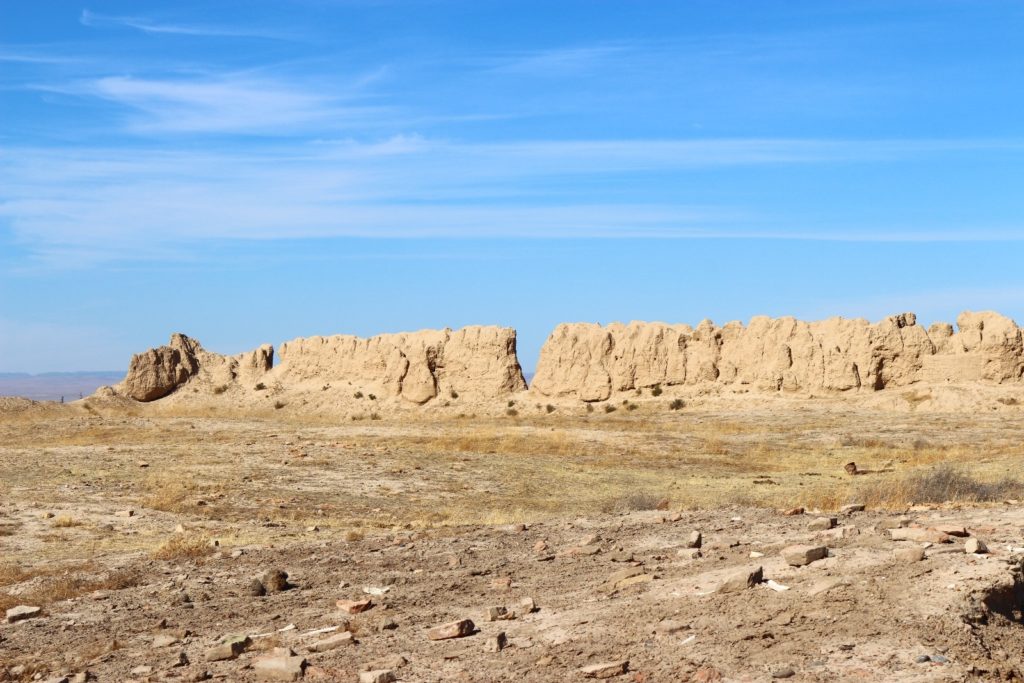 2. The Charyn Canyon
The story of Canyon dates back to 3 million years when the land around the canyon started rising. A very large lake existed in the area around the top of the canyon and it started to empty. Over the next million years the canyon was formed by the Charyn River. The canyon features a dramatic landscape with beautiful red sand and formidable rock formations. Kazakhstan's Charyn Canyon is a spectacular sight sitting at the backdrop of flat steppe lands near Almaty. The multi-colored gorges display millions of years of history. This is a great place for rafting, hiking, climbing or nature appreciation.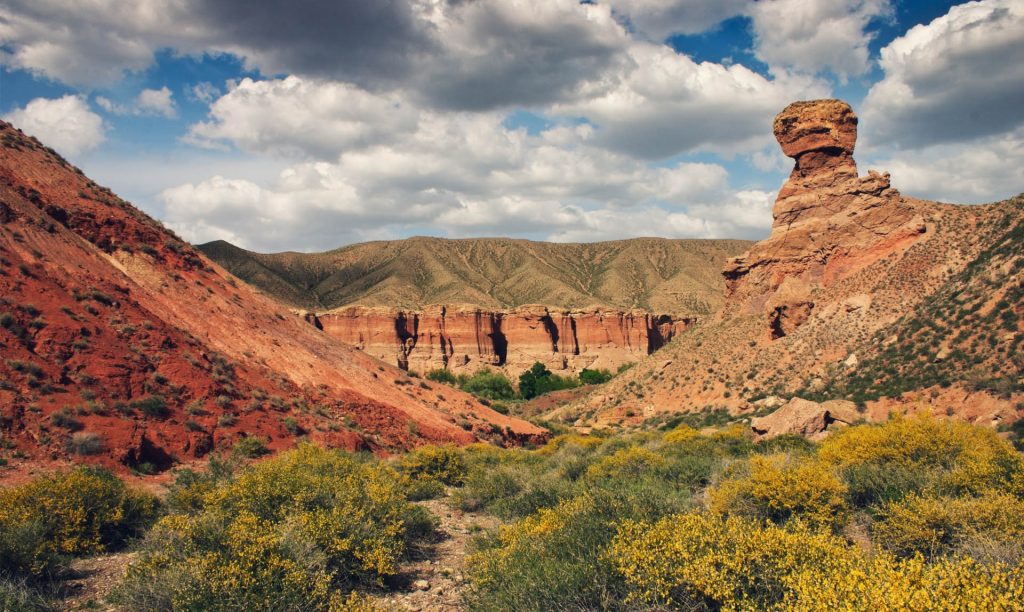 3. Zenkov Cathedral
This Cathedral is unique because it is probably only cathedral in the world which is made of wooden completely. Another uniqueness of the cathedral is that it is built without using any nails. Yet another uniqueness of the cathedral is that it has survived major earthquake in the region which is attributed to the architect quality of the cathedral. You can visit Zenkov Cathedral for religious purpose and for accessing its both internal and external beauty. One can observe the customs of the cathedral and should respect it at the same time. Viewing the cathedral from all four sides is worth and so is the walk around. On one side you can see an open area where stalls for children's activities and rides are laid out. In the Center of Panvilov Park, Zenkov Cathedral is worth a visit for everyone who is in Almaty on a Kazakhstan Tour.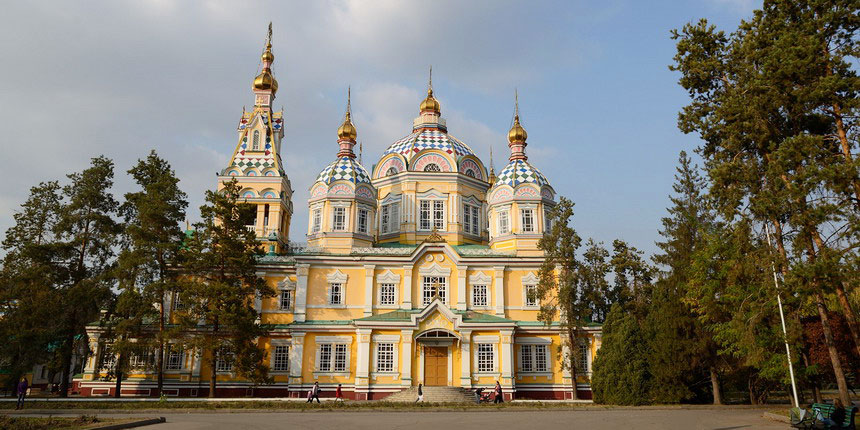 4. President's Cultural Center
President's cultural center is a blue domed building in Astana with vertical blue panels surrounding the dome. This building has a museum which houses around 143, 000 artifacts and a library with 700,000 items. President's Cultural center has museums, library, and concert and exhibition halls. The designs and symbols here in the building are all beautiful and worth watching. The museum has items of archaeology, ethnography, history and current arts. Here we also can find out collection of gifts of the President of the Republic of Kazakhstan.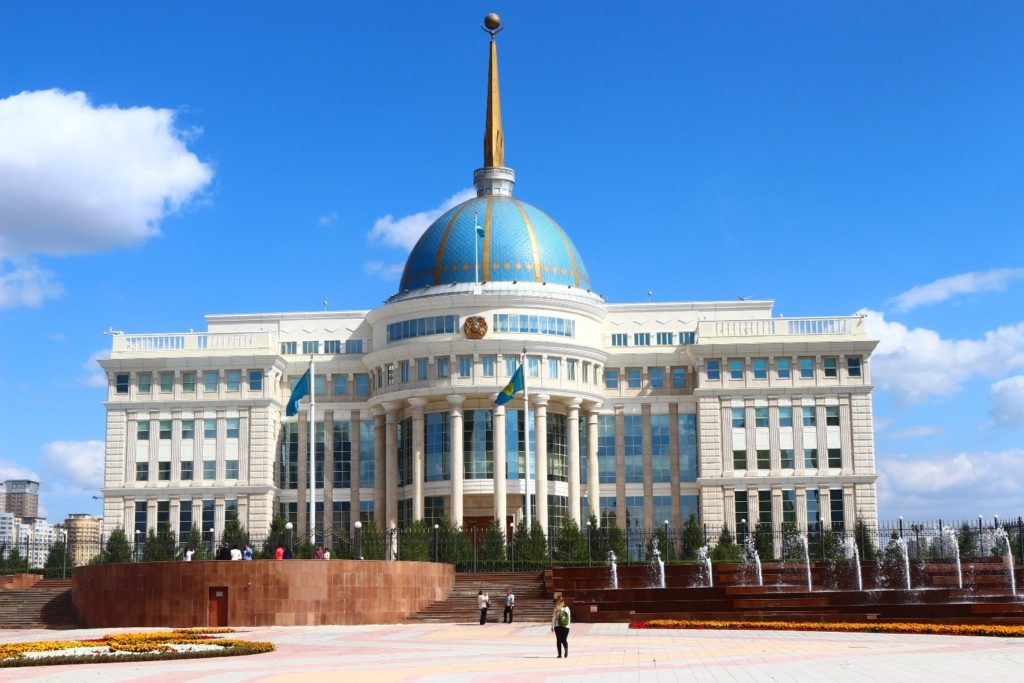 5. Kazakh Steppe
Kazakh Steppe is a part of Great Steppe or Eurasian Steppe. This is also called Great Dala. It is vast open grassland in northern part of Kazakhstan and adjacent parts of Russia. The steppe extends to Pontic steppe and Emin Valley steppe thus forming part of the Eurasian steppe. The vastness of Kazakh steppe can be observed by the fact that it almost covers one third of Kazakhstan's total territory and if measured it extends to more than 2200 KM and covers more than 804, 500 Sq. KM.
On your
Kazakhstan Tour Package from India
or your
Kazakhstan Holiday Packages
you should explore these exciting and diverse places in the beautiful country.
Places to Visit: Tourist Attractions in Kazakhstan