5 Major Attractions of Georgia
Any country is popular among travellers because it has some beautiful places within its boundaries. Infrastructure, easy access and other things are important but the first important thing is the site or locations where everyone would love to go to. So when you make a decision to visit any country, you try to know the major attractions or must visit sites well in advance. Sometimes you hear about them from your friends who have visited the place before but even then you do search online, see the pictures, videos of the place for your good feel imagination before you decide to travel to the place. We talked about Georgia in one of our recent articles. In this article we will see 5 major attractions of Georgia in no particular order.
1. Lake Ritsa
Surrounded by mountains and subalpine meadows, Lake Ritsa is beautiful to say the least. Located in Abkhazia, North Georgia, Lake Rista has green-blue, cold and clear water. Lake Rista is also one if the deepest lake in Georgia with depth of 116 m and is rich in trout. The lake becomes more beautiful because mountains with heights of 2200 m to 3300 m covered with dense forests surround the lake. Lake Rista iis very famous among tourists as one of the nature's miracle in Abkhazia, Georgia. This lake in Caucasus mountain sits at the height of 950 m above sea level. The pure beauty of Lake Rista's water reflects the woods and mountains glorifying the view in the eyes of viewers.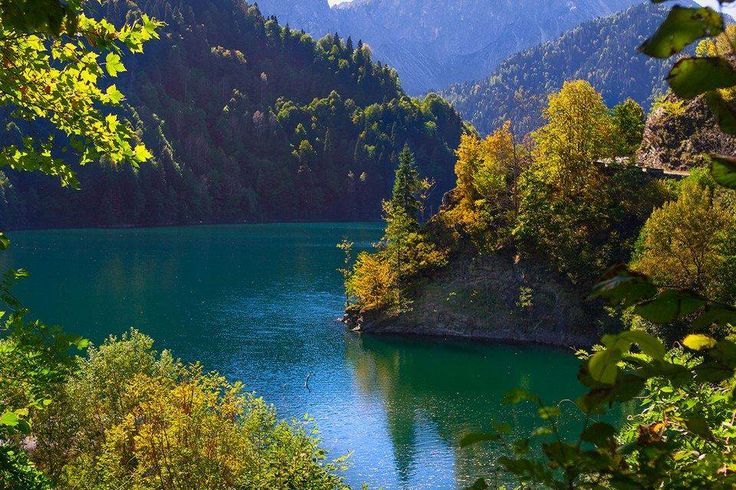 2. Rustaveli Avenue
Rustaveli Avenue is in capital city Tbilisi, Georgia. Formerly known as Golovin street, Rustaveli avenue is cultural hub of tourist attractions in Tbilisi. The avenue is most considered one in Tbilisi because a large number of government, cultural, public and business buildings are located here which includes The National Gallery, National Museum, Georgian academy of sciences, Opera and Ballet, State Theatre, Kashveti Church and Parliament. This site in the past has seen anti government protests also. The Rustaveli avenue is accessible via metro and bus quite easily. The avenue is 1.5 km long and starts with Rustaveli cinema. So you are guaranteed to have a great time here with Tbilisi opera house and Rustaveli theatre both being on the Rustaveli avenue.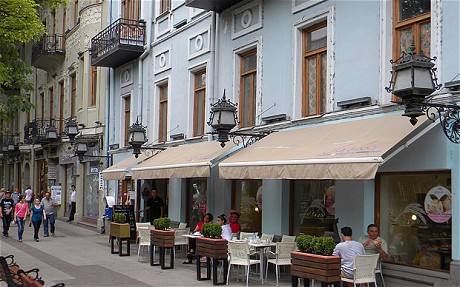 3. Uplistsickhe
Uplistcikhe is an old rock hewn town in eastern Georgia. This place is ancient yet looks beautiful because it contains numerous structures from old time, as old as early iron age to late middles ages. Representing mythical elements ascribed by medieval writers here makes the place unique. This ancient ruins must be on your must visit places list. The caves are devoid of any decorations although some of the larger structures have coffered tunnel-vaulted ceilings, with the stone carved in imitation of logs. Uplistsickhe is notably unique for its unique combination of rock cut cultures from Iran and Anatolia.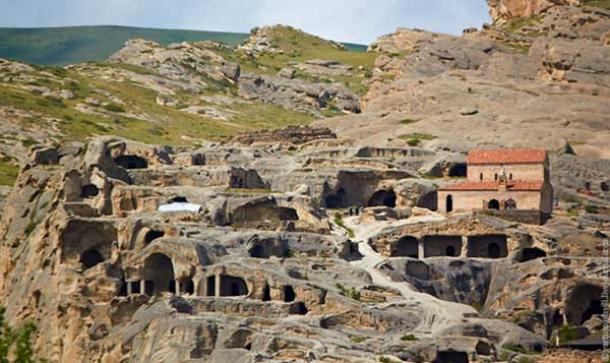 4. Narikala Fortress
Narikala fortress is in Tbilisi, Georgia. Sitting on a hill Narikala fortress is one of the most beautiful and important site among visitors. This ancient fortress overlooks Tbilisi. The fortress belongs to 4th century when it was built to protect the city from external attacks. At night when lights are on, this place is mesmerising and demands a place in your camera. Though some parts were completely demolished in the earthquakes of 1827 still other walls stand tall and give beautiful view of the city.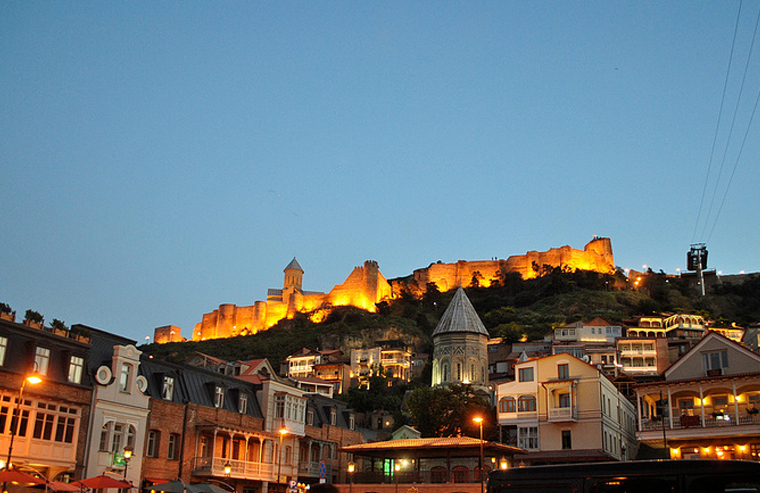 5. Mount Kazbek
Probably no country would be complete without its natural beauty and Georgia is no different. Mount Kazbek comes under the natural beauty category when it comes to must visit places in Georgia. One of the major mountains of Caucasus, Mount Kazak is located in Kazbegi district of Georgia. Because Mount Kazbek is one of the highest mountain in Georgia, Climbing and trekking is quite popular among the visitors. Known as mountain of ice, mount kazbek is surrounded by nature reserve and also includes beech forests, subalpine forests and alpine meadows.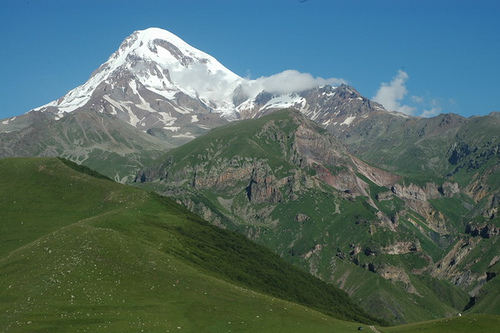 These are only 5 major attractions of Georgia. There are more and we will see those in articles sometime ahead.