Lake Ritsa - A Beautiful Lake in Georgia
Lakes are wonderful. Lakes at high altitudes are even more beautiful. They look stunning when surrounded by mountains. The color of the water of a lake is eye soothing more often than not. In this article we will explore a beautiful lake from a beautiful country. It is Lake Ritsa from Georgia. We know Georgia is a beautiful country and Georgia is a country of mountains and lakes. One of those beautiful lakes is Lake Ritsa. Lake Ritsa has green-blue colored water. It is also one of the world's deepest lakes. Lake Ritsa is quite a popular tourist destination. How? Well, let us see that and bit more about Lake Ritsa in Georgia.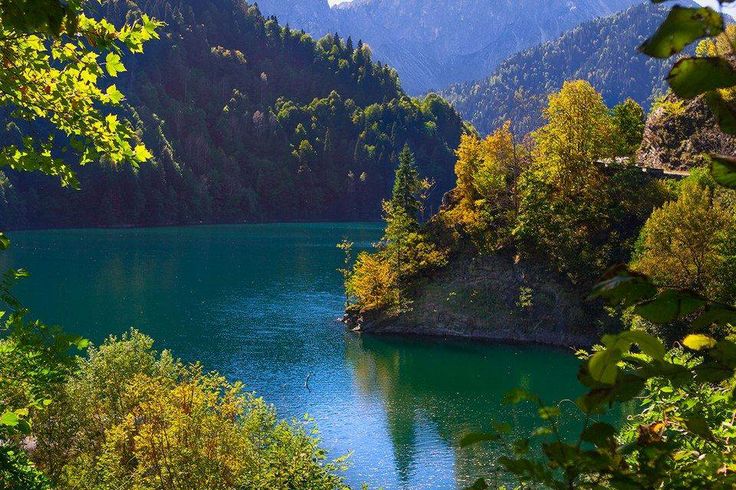 Surrounded by mountains and subalpine meadows, Lake Ritsa is beautiful to say the least. Lake Ritsa is located in Abkhazia, North-western part of Georgia. Lake Ritsa is in the Caucasus Mountains. Lake Ritsa has green-blue, cold and clear water. The temperature here is low during the full year with around 8 degree Celsius being the average annual temperature. Highest temperature doesn't go beyond 18 degree Celsius and minimum temperature goes below -1 degree Celsius. Lake Ritsa is also one if the deepest lake in Georgia with depth of 116 m and is rich in trout. The lake becomes more beautiful because mountains with heights of 2200 m to 3300 m covered with dense forests surround the lake. Lake Ritsa is very famous among tourists as one of the nature's miracle in Abkhazia, Georgia. This lake in Caucasus Mountain sits at the height of 950 m above sea level. The pure beauty of Lake Ritsa's water reflects the woods and mountains glorifying the view in the eyes of viewers. The area around Lake Ritsa is a part of the Euxine-Clochic deciduous forests Eco region with a fairly high concentration of evergreen boxwood groves. Many specimens of the Nordman Fir, which reach heights of over 70 meters, are found around the lake. So it is easy to understand that geographical nature of Lake Rista itself is quite exciting.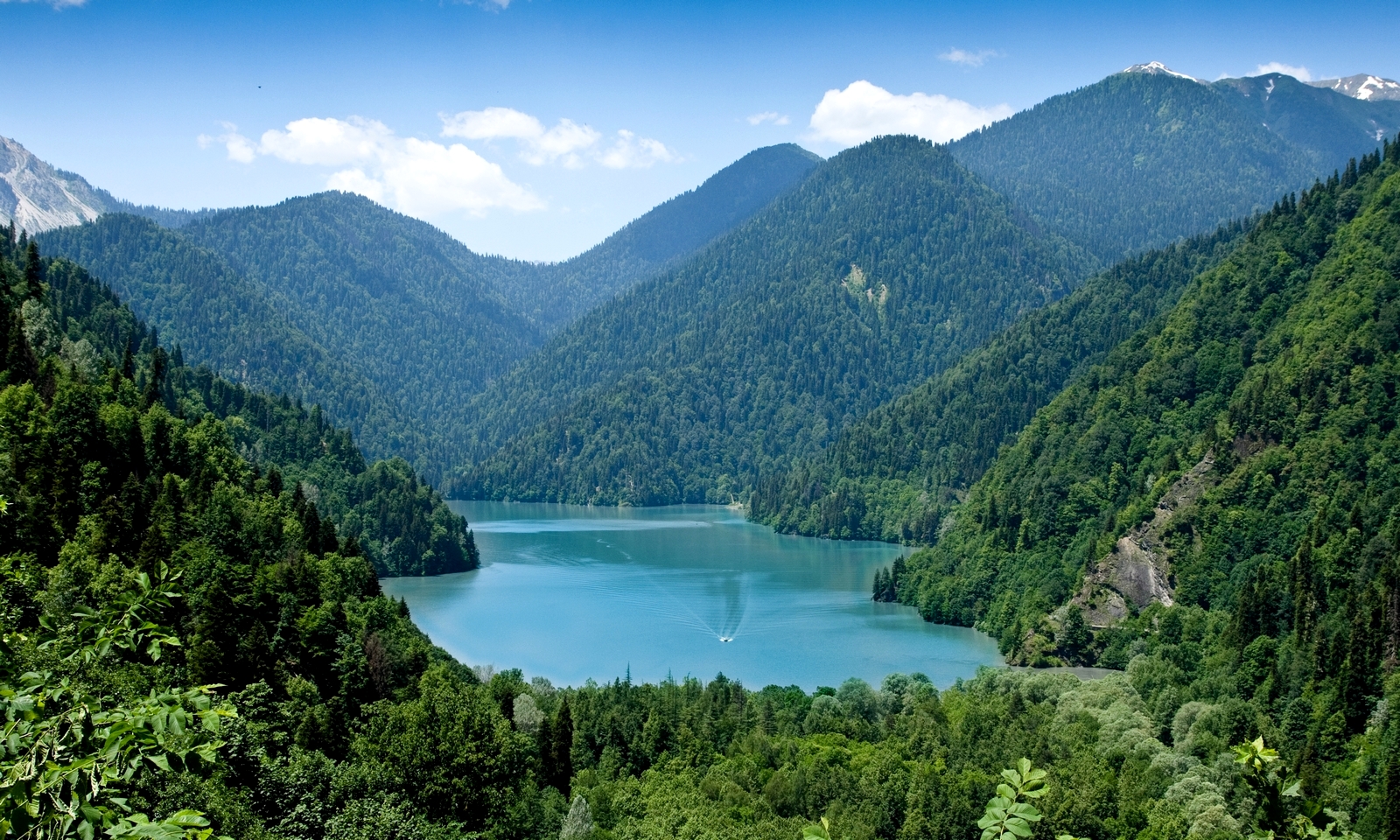 Now the story part of making of Lake Ritsa is quite interesting too. There is not just one but few stories. One goes like this. There was a river in place of modern Lake and a valley around. There was a girl named Ritsa who lived with her 3 brothers. They all lived happily together. There were 2 forest robbers too. Once brothers went into mountains for long and Ritsa missed them. She sang. The forest robbers heard her and decided to kidnap her. They kidnapped her and rode down the valley. Ritsa's brothers heard her crying and came to the rescue. However they could not save their sister Ritsa and Ritsa fell in the river and died. So the river became Lake Ritsa. Whether the story is true or not, but interesting enough for you to explore when you reach the place.
Lake Ritsa looks like a nature's miracle in Abkhazia in the Caucasus Mountains. The picturesque view of the lake surrounded by mountains may take your breath away. So if you are going for Georgia travel package then you must go and visit this amazingly beautiful Lake Ritsa there in Abkhazia.