Sary Chelek Biosphere Reserve
Kyrgyzstan has too many beautiful sights. You really need good number of days to explore Kyrgyzstan natural beauty. This country of mountains and lakes is probably the most beautiful in entire Central Asia region. Issyk Kul Lake is world famous lake from Kyrgyzstan. Such is another beautiful lake in Kyrgyzstan that we are going to explore in this article. This is Sary chelek. It is often said that Sary chelek and its surrounding biosphere reserve is one of the most beautiful sights in Kyrgyzstan. The entire region is called Sary chelek Biosphere Reserve and central to the reserve is Sary Chelek Lake. The sight is absolutely beautiful and deserves a good length of time for you to sink in the beauty of the place when you are here on a Kyrgyzstan tour package. Let us explore Sary Chelek a bit more.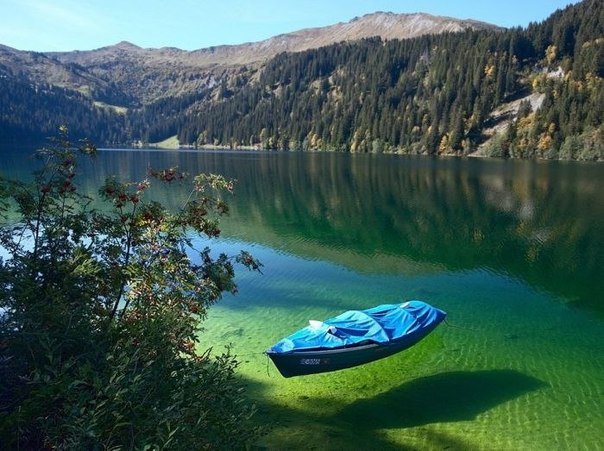 The Sary-Chelek Biosphere Reserve has the best environmental elements of Kyrgyzstan in one place, with a series of forests, meadows and lakes. Central to this large biosphere reserve which is home to more than 1,000 species of plants and 160 species of bird, is the beautiful cobalt-blue lake of Sary-Chelek. The lake is surrounded by forest that turns yellow in autumn giving the lake its Kyrgyz name that translates as 'yellow bucket'. A habitat for over 1000 different plants and rare mammals which includes bear and lynx, Sary chelek is also a great place for hiking, for observing or simply to get away from your routine. Where is Saly Cherek located? It is located in Jalal Abad region in western Kyrgyzstan. This Biosphere reserve was established in 1959 and in 1978 it was designated as world Biosphere Reserve by UNESCO. The reserve stretches up to 60 KM and is divided into two sections known as Arkyt and Sary Chelek.
As mentioned the central part of this Biosphere Reserve is Sary Chelek reserve and along with Sary Chelek lake there are 5 small lakes namely Kylaa-Kel, Aram-Kel, Cheychek-Kol, Bakaly-Kel, and Chacha-Kel. You need to go up at 1800 m from the sea level to get the first view of the Sary Chelek Lake. The climate at such a height is mild than the rest of the Northern Kyrgyzstan while winters here is snowy and summer is wet. There are forests around the lake which offer walnuts, wild apples, pears and grapes to the animals living here and you may find snow beards in the high reaches also. The view in entirety is so spectacular that you really would love to stay here for more than a while. In the Sary chelek biosphere reserve along with the main big lake Sary Chelek other small lakes together create an invitation for the visitors to explore this beautiful landscape. You can try to catch fish darting in the shallow waters; you can walk around the meadows and keep your pick nick basket there at the shore of the lake. There are many bird species also which you can observe while bird watching. You may take not just 1 but 2 days to explore this little paradise in Kyrgyzstan. But if you are one who loves to leave their schedules behind and allow their heartbeat rule then even 2 weeks might not be enough here. There are villages around the biosphere reserve which evoke the Garden of Eden.
Trekking and horse riding is truly worth experiencing here. For experienced hikers entering the Biosphere Reserve from the north side is the way to go to truly experience all the North western Tien Shan. If you are looking for easy entry then you can come from Kara-Suu or Arkyt with a reconnaissance of the different lakes in the neighborhood. Still, 2.000 m+ passes need to be conquered. If you're not a trained hiker, take this route.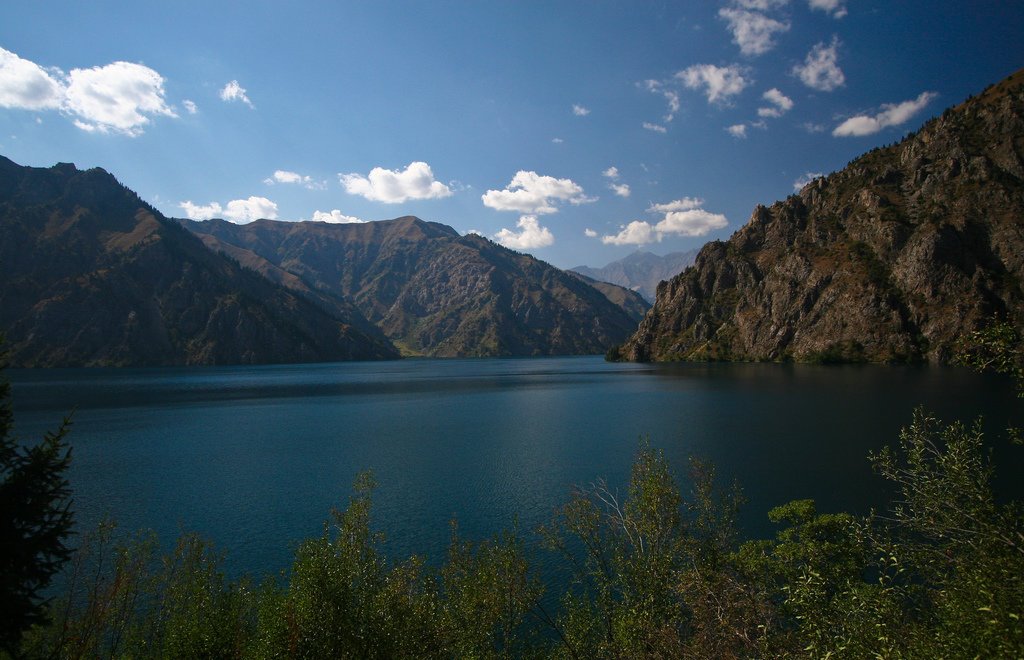 Besides nature, jailoos and yurt life can be found in this area in summer. So you know by now that when you are on a Kyrgyzstan tour package then you must explore this Beautiful Sary Chelek Biosphere Reserve.
Explore Kyrgyzstan Tour Packages with Dook International, check our Kyrgyzstan holiday packages as below –
Bishkek 3 Nights and 4 Days
Bishkek 4 Nights and 5 Days
Bishkek 5 Nights and 6 Days
Bishkek winter 3 Nights and 4 Days
Bishkek Winter 4 Nights and 5 Days
Bishkek Winter 5 Nights and 4 Days