There are some places in the world which has huge significance where it exits. These places see gathering of large number of people on several occasions and for several reasons. They can be a circle or a square in a city where people gather to celebrate, protest, festivals, movements or for other reasons. Such places are recognized world over. There is one such place in historical city of Bukhara in Kyrgyzstan also. In this article we are going to talk about that. We are going to explore Ala too square. Ala too square is the central place in Bishkek, Kyrgyzstan. It is a place where you can spend time, take pictures and in the evening you can enjoy musical fountain show as well. So let us explore Ala too square with bit of details.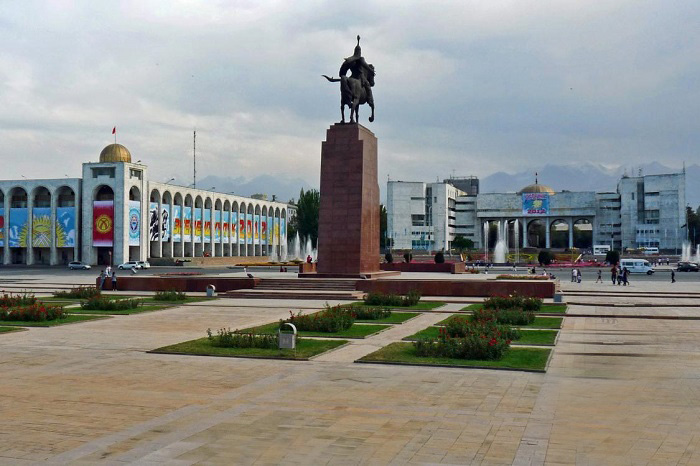 Ala too square was built in 1984 to celebrate 60th anniversary of Kyrgyz SSR. At that point of time a huge statue of Lenin was placed in the center of the square. This statue was moved in 2003 and a new statue was placed here which was again replaced in 2011 by statue of Manas to celebrate 20th anniversary of Kyrgyzstan's independence. Ala too square plays a key role in hosting state events and celebrations. The square saw anti a huge anti-government protest in 2005 as Tulip revolution also. This was held against 2005 parliamentary elections in which over 15000 people gathered to protest against the government. But this is not why Ala too square is known for. Ala too square like any other square in the world is located in the central part of Bishkek. Ala too square holds a great role for gathering of people to hold street festivals and meetings.
Ala too square offers you a great time when you are here. You can sense the grandeur of this area. You can enjoy this place which is full of fountains and has a huge flag surrounded by huge buildings. Ala too square has bronze statue of its national hero Manas and there is also a monument to the famous Kyrgyz writer Chingiz Aitmatov and a 45 meter high flagpole with huge waving flag of Kyrgyzstan. Ala too square is good place during the day and quite lovely in the evening. In the evening the place becomes extremely lively. Flowers and fountain show you can cherish and capture in your camera forever. You can enjoy eatables from local vendors selling at this square. Locals love to hang out at Ala too square in the evening. Magnificent events take place here during main holidays or festivals like Nowruz and victory day.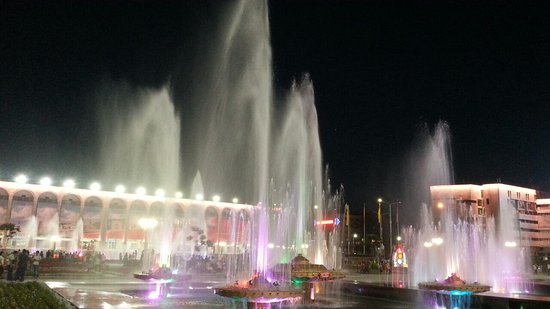 So much has gone down at this place in near history that this place holds significance in the city of Bishkek. Nearby places are also worth visiting as Bishkek city itself is beautiful for travelers. The square is clean and another thing worth mentioning here is that Ala too square sees change of guard every four hour so you can wait and see and take their pictures also. So in short Ala too square is a fun place to be at. Spend some good time here and carry some good memories with you. Are you planning for Kyrgyzstan Travel Package or Bishkek Travel Package? If yes do include Ala too square in your list of go to places in Kyrgyzstan and spend some quality time there.
Explore Kyrgyzstan Tour Packages with Dook International, check our Kyrgyzstan holiday packages as below –
Bishkek 3 Nights and 4 Days
Bishkek 4 Nights and 5 Days
Bishkek 5 Nights and 6 Days
Bishkek winter 3 Nights and 4 Days
Bishkek Winter 4 Nights and 5 Days
Bishkek Winter 5 Nights and 4 Days