Konorchek Canyon - A Beautiful Place in Kyrgyzstan
A canyon is a deep gorge, typically one with a river flowing through it. Wikipedia says A canyon may also refer to a rift between two mountain peaks, such as those in ranges including the Rocky Mountains, the Alps, the Himalayas or the Andes. What a canyon for a traveller is a nature's artistic view. One must walk through a canyon to enjoy the beauty of it. We have seen in one of our old piece about Charyn canyon in Kazakhstan, Central Asia. In this article we will see another nature's superb creation, which is Konorchek Canyons in the land of celestial mountains, Kyrgyzstan.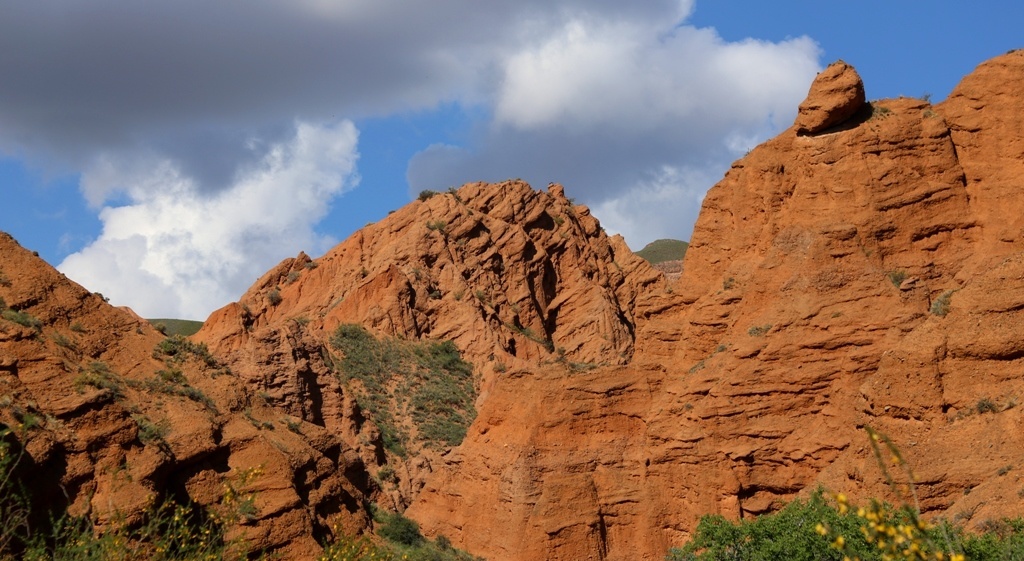 Canyons are amazing landscapes which must be captured through your camera lens once you are there. Konorchek canyon is also one of beautiful landscapes in Kyrgyzstan. Located 125 KM away from the capital city Bishkek, Konorchek reside in the boom gorge. Fantastic thing about reaching to the canyon is that you have to walk through labyrinths of rocks on the bed of a dried river. Konorchek is full of red stones that you can see for miles, so you may find your walk never ending if you walk to the end of these stones. But one thing you need to be aware of and you may enjoy as well is the weather here. Summers are hot, winters are cold but without snowfalls. So choose your time to go to the canyon as per your liking and physical ability. And if you still are looking for one unique element here that can catch your eyeballs immediately then you have around 2.5-3 million years old dormant volcano here to match your fascination. So there is plenty to capture through your eyes and camera. Walking up to and then along the canyon is surely going to give one a lifetime experience. Landscapes beauty here is in abundance which otherwise also is in plenty in Kyrgyzstan, a wonderful nature's country.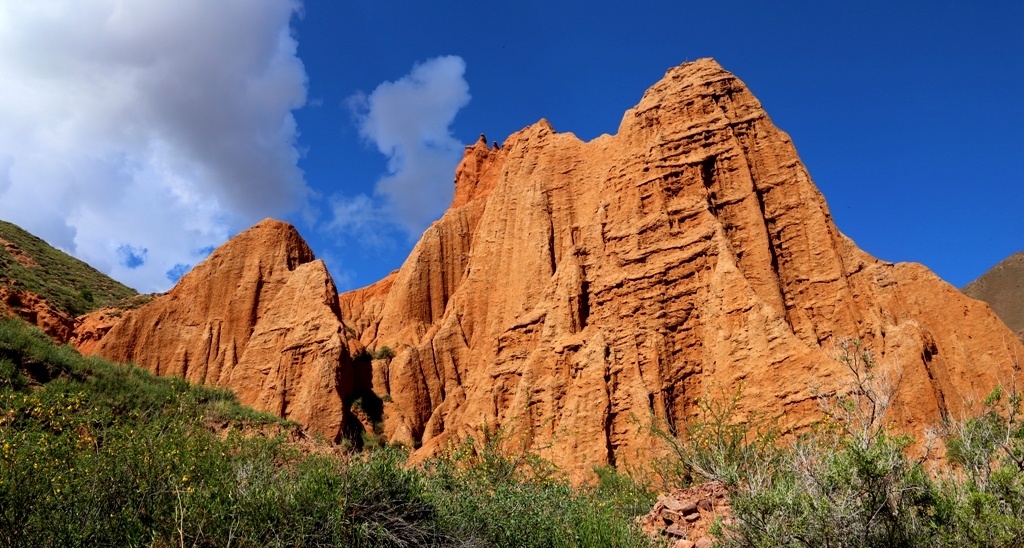 By now you know that Konorchek is a unique place in Kyrgyzstan, Central Asia. The canyon looks like another canyon Grand canyon in America but still has its own elements. The canyon looks like an old city without trees, bushes or much of green. Now you also know that whichever weather you choose to visit Konorchek, you need to gear up with the clothes and accessories accordingly. You may get exhausted but you will not say that I am done with the views here. Every part of the canyon demands a separate view and attention. So go there with ample time and be absolutely relaxed. So Konorchek canyons located about 125 km from Bishkek town on the highway Bishkek – Issyk-Kul lake in the Western part of Boomsk gorge is a must visit place in Kyrgyzstan, Central Asia.