Every country on the planet has something which is it's very much own. That makes the place worth knowing and most importantly visiting. Be it natural grandeur, man made special monuments or simply the overwhelming and welcoming people, the place is known for that one thing or combination of two or more. When you travel to a place you don't just see the beauty of the place but you live the place. Every moment that you live in the place is your takeaway of your journey. In this article we will talk about Ukraine. Ukraine is geographically situated in eastern Europe bordering the Black Sea, between Poland and Russia. A destination on the crossroad between Central and Asian Europe, Ukraine is famous for skiing, hiking, fishing and hunting. Loaded with mountain ranges, Ukraine sees fair amount of visitors despite having a fall in numbers of visitors in last two years. Let us explore Ukraine.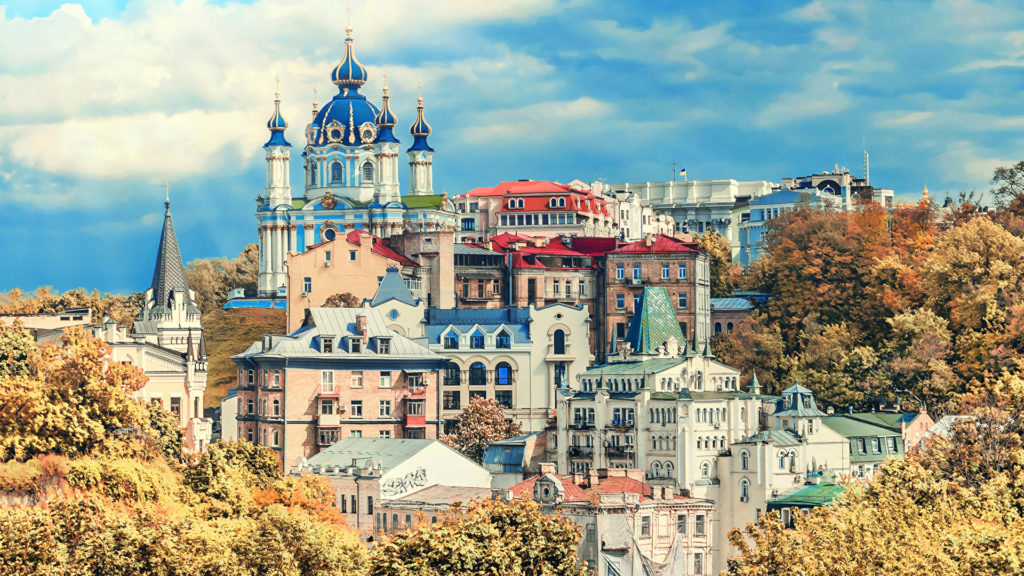 Ukraine is a country in Eastern Europe. Ukraine is also second largest country in terms of area in Europe. Ukraine borders Russia and many other European countries. So visitors from these two countries among many others are big in numbers every year. Ukraine has a very long history too. From early Mongol conquest to Russia's hold until 1991, Ukraine saw it all. But today Ukraine is thriving despite political and volatile relations with Russia. So what is important from a tourist's point of view about Ukraine? Well of course there are certain places in the Ukraine which are delight for everyone. But what makes Ukraine even more lucrative is the fact that traveling in Ukraine costs much lower than other European countries. Also Ukraine offers visa free access to many European countries people and from 2005 citizens of European Union and EFTA, USA, Canada, Japan and South Korea no longer require a visa to visit Ukraine for tourism purposes. Also, no visa has been required for citizens of Russia, and other CIS countries except Turkmenistan. Apart from this Ukraine cuisine has a long history and has wide varieties of dishes to offer.
So what you can see in Ukraine? First comes Kyiv, the capital city of Ukraine. Kyiv is quite a scenic city. The bustling city Kyiv also  preserves its arts and culture which are like world treasures. The Cathedral of St. Sophia, where the princes of Kyiv were crowned in the years of Kyiv's grandeur, has outstanding mosaics and frescoes dating back to the 11th century. In modern times also you may not find too many English speaking people here but that does not make the city any less exciting one to explore. The chornobyl museum is a good attraction here. Khreshchatyk street is fun place to be. You can see people on the street offering lot of entertainment. Kyiv Pechersk Lavra is one of the oldest monasteries in Kyiv. Kyiv is quite for theater buffs too. Most of the performances are in Ukrainian or Russian though.
Another city you must explore in Ukraine is Lviv. Lviv is said to be very poetic city from its outset. Lviv also is both ancient and new. The streets in Lviv paved with stones are of medieval times and the architecture here are quite in style all preserved in its original form. The proud and beautiful medieval city of Lviv has been the "Western Ukraine capital of culture" for three centuries. Lot of cathedral here can be visited. To name a few are Latin Cathedral, St. George's cathedral, Armenian Cathedral and more. Then there are museums, most famous being the Lviv historical museum. In Lviv you can also visit Bania, a Russian style sauna for men and women. And in the haert of Lviv is historical S. Krushelnytska Opera house which offers regular performances of Opera and ballets.
Apart from Kyiv and Lviv, other one should visit in Ukraine are Kharkiv Odessa, Chernihiv, Chernivtsi, Donetsk and Sevastopol. We will see about these cities probably in futuure articles as they all deserve separate attention. Crimea used to be very famous destination in Ukraine but since this 2014 Crimea is in Russia's control. Coming to Ukraine is easy and travelling within the country is fairly easy too. Infrastructure for travel development is getting better in Ukraine and cities like Kyiv and Lviv with their historical touch are quite modern. They have all the modern modes of transport like metro trains, have world class cuisines when it comes to food and offer allot to the travellers. Weather in Ukraine is fairly good throughout the year. So you can plan your visit to Ukraine any time of the year with your Ukraine package.