10 Best Things to Do in Prague & Czech Republic
Czech Republic is small but beautiful landlocked country in Europe. Czech Republic is a popular tourist destination. The reason behind Czech Republic being popular destination is that this serves something to everyone. Whether you are looking for a countryside resorts, or a relaxing time in spas, or you want to explore cultural heritage or you simply love to go for outdoor adventure Czech Republic has it all. Not to forget that shopping lovers, nightlife creatures and foodies can all enjoy a great time in Czech Republic.
Things to Do in Czech Republic
Country is receiving over 20 million visitors every year. This is because Czech Republic despite being a small country in Europe is a lively place. So, obviously there are many Things to do in Czech Republic. One who is on a cultural exploration can visit UNESCO Worlds Heritage Sites as there are 12 such sites in Czech Republic. Out of these 12 UNESCO sites, 2 most famous Czech Republic Tourist Spots are in Prague. They are the Historic Center of Prague and the Historic center of Cesky Krumlov.
Adventure lovers can be excited too, as there are many resorts in the country side area. There are castles, caves and other popular landmarks also. Wonderful skiing resorts can be found all from Northern East to Western part of the country. Krkonose Mountain has most popular resorts which also include the Tourist Center of Harrachov.
Party lovers will find Czech Republic a cool place as the country has lot of bars and clubs which are great places for night life and partying. These clubs and bars often attract lot of tourists as they are open till late hours. Shopping freaks should not be disappointed either. There are really cool shopping centers in Czech Republic as well. Chodov Shopping center is the largest shopping mall in the country. Located in the heart of Prague, the mall entertains over 12 million visitors each year. In the shops of the mall you will get everything which includes fashion products, books, jewelry, clothing and so on. Also after shopping hours, you can enjoy great food as there are several restaurants in the mall. Apart from Chodov, there are other popular malls as well. Names like Palladium in Prague for one's all retail needs, Bila Labut in Prague, a must see retail destination are popular ones. You can also hit places like Na Prikope Street. Here you can buy several items and most popular among them that you can get here are Bohemian glass, French fashion, Swiss watches and Japanese electronic items. Nova Karolina, Parizska Street, Avion shopping park are some other popular shopping centers in Czech Republic.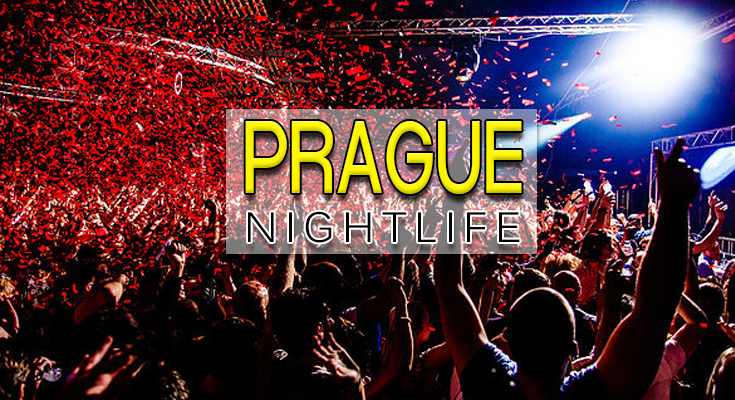 If you are in Czech Republic for a family vacation with kids and you are looking for Czech Republic Tourist spots to visit with your kids then you have amusement parks and other places where you can take your kids for a good time. You can hit Prague Zoo and Aquapalace Praha in Prague, a Water Park with variety of themed sections. You should also see Adrspach Teplice Rocks in Hradec Kralove region in Bohemia, which is spread over 17 KM and the attraction of the place is unusual set of sandstone formations. Other places for family visits include Treetop walkaway, Zoo Ostrava, Moravian Kasrst and Bohemian Museum of Silver.
Young couples looking for a cool romantic destination for their honeymoon always find Czech Republic a beautiful honeymoon destination in Europe. Czech Republic has numerous places where honeymooners can just feel the romance in the air. One super popular honeymoon place is Pravcicka Brana, an iconic landmark with largest natural rock arch. This is a wonderful countryside sight where you can simply enjoy your time on a honeymoon trip. Karlovy Vary, a famous spa town in western Bohemia is like a paradise which has amazing collections of thermal springs and high end resorts. You must visit this riverside spa town to have a great time. Like this there are other places which include names like Liberec, Castle hill, Olomouc, Moravia, Kobyli Village Museum, Castles in Czech Republic and others.
Czech Republic is also known for its diverse flavors that you can easily see and taste in dishes here. Cuisine of the land is more meat based and has lot of influence from surrounding countries. Soups are quite popular here. You can try variety of food items in restaurants and streets of the country to fulfill your tummy.
Read More: About Czech Republic
Places to See in Czech Republic
There are numerous places in a small country where tourists love to come every year and explore Czech Republic Tourist spots. Prague, the capital city is the most popular among them. Prague has been famous for its architectural gems. You can simply walk the narrow lanes of the town to see them for yourself. Interestingly they all end up to spectacular squares. You must cherish the old homes and buildings in Prague. There are plenty of things to do in Prague apart from exploring its architectural supremacy.
Czech Republic has several other attractions and topping the charts among tourists are Cesky Krumlov Castle, Kutna Hora, Karlovy Vary, Karlstejn, Castle, Telc, Olomouc, Litomysl, Moravian Karst and Plzen.
1. Cesky Krumlov Castle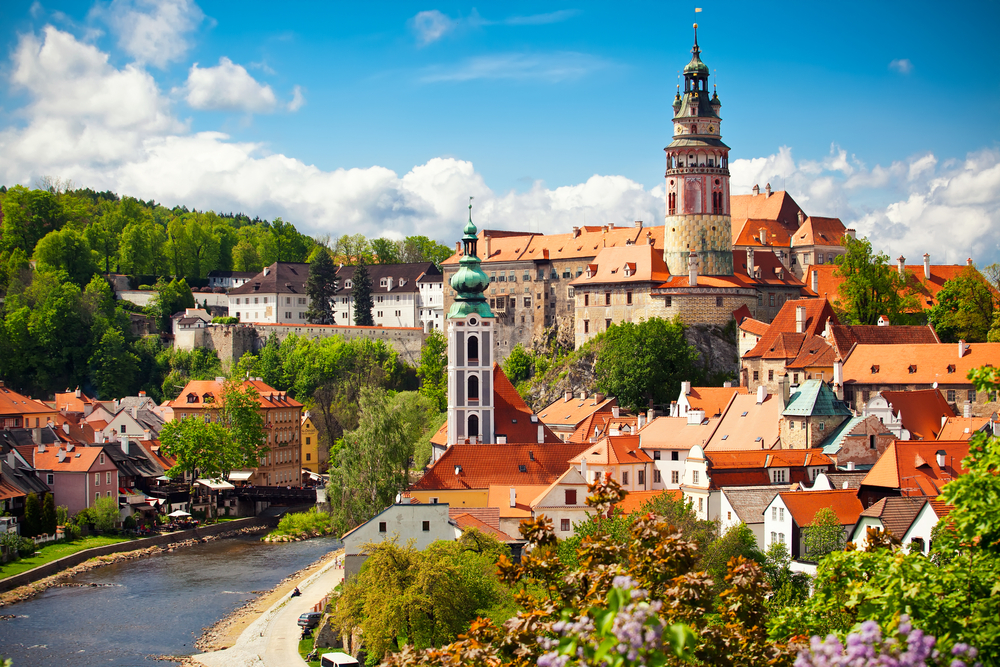 Cesky Krumlov castle is an old castle dating back to 13th century. However, the castle has been very well preserved. Currently it houses Rosenberg ballroom, renaissance hall, royal apartments and Chapel of St. George. Apart from these there is also an old baroque theater inside the castle which you should see. The Castle is a good place to spend some time at.
2. Karlovy Vary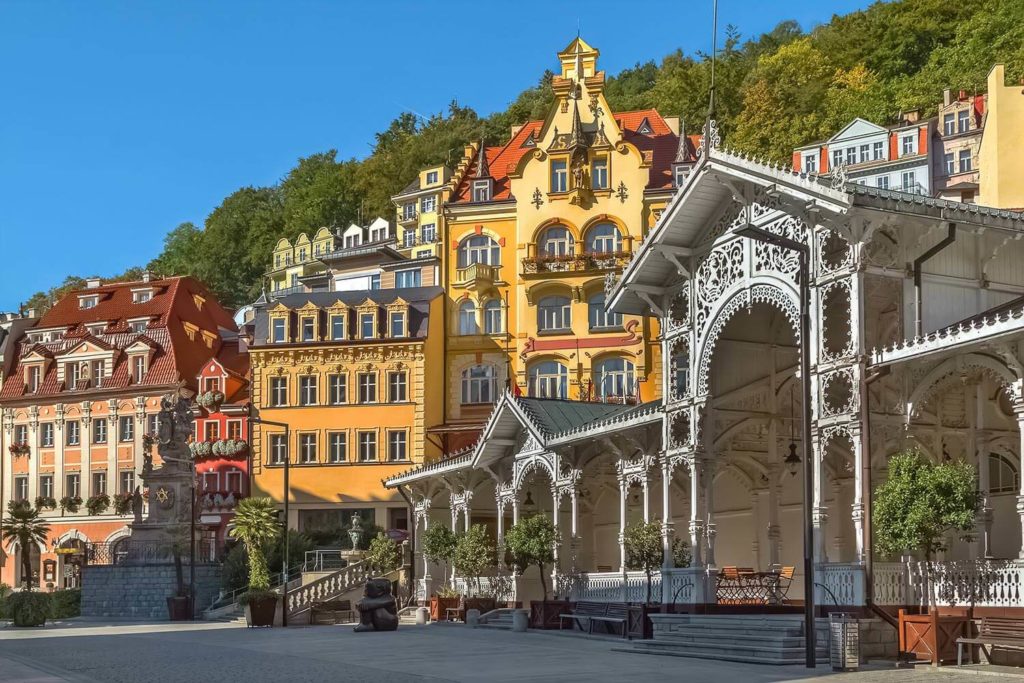 Karlovy Vary is a beautiful spa town located in western Bohemia in Czech Republic. This town located at the riverside is quite a romantic and beautiful to explore in entire Europe.
3. Kutna Hora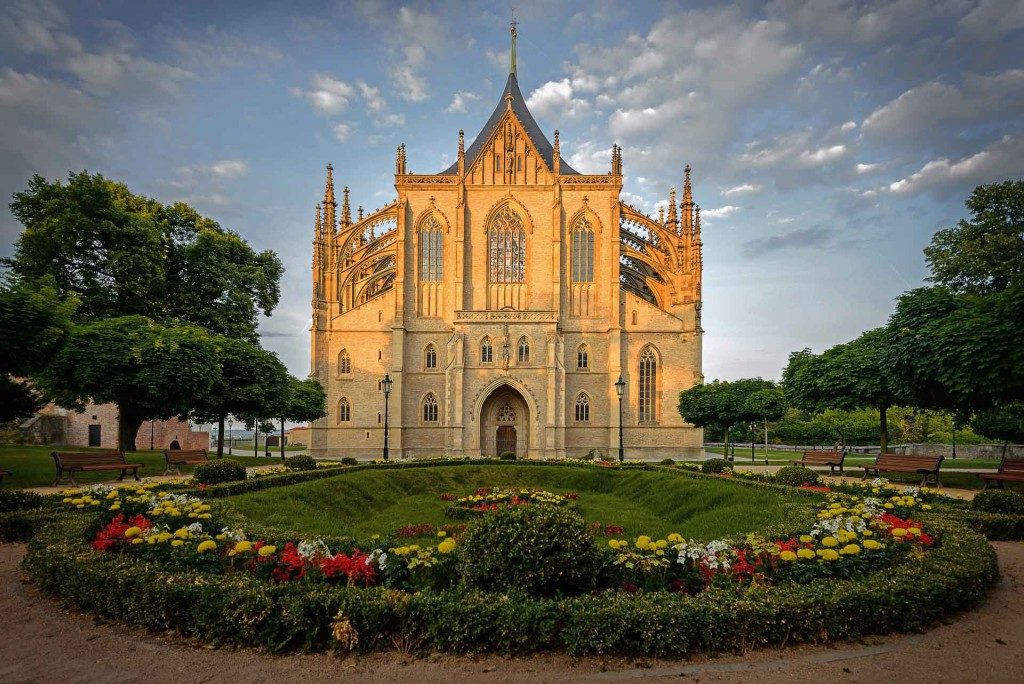 Kutna Hora is a place which you must see as this is a UNESCO World Heritage Site. This is only 80 KM away from Prague. Once, Kutna Hora used to be central place to one of Europe's major silver mines. There is St. Barbara's Cathedral, a major highlight of Kutna Hora built in 1388. The cathedral has beautiful interiors.
4. Karlstejn Castle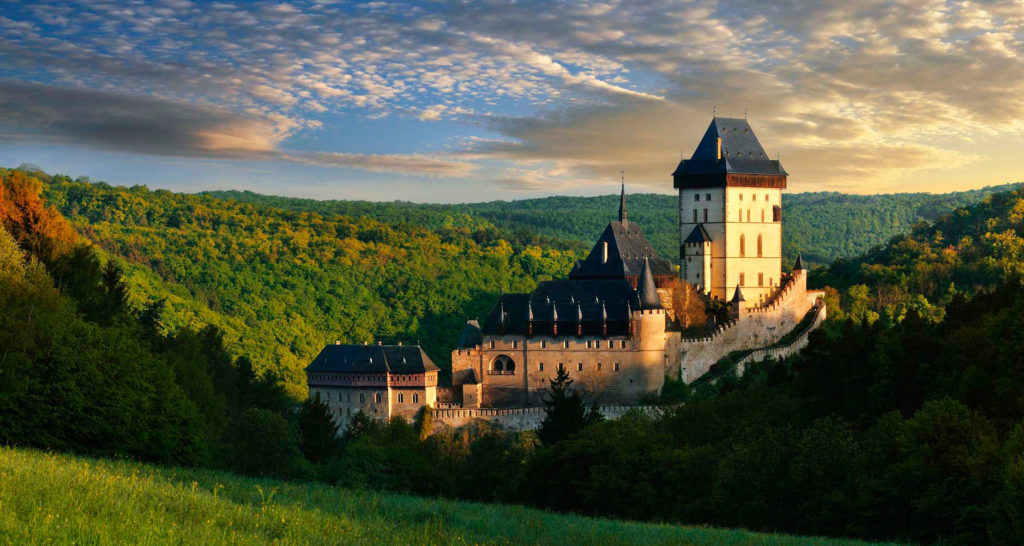 Karlstejn Castle is also a popular attraction of Czech Republic. This castle was built between 1348 and 1365 for King Charles IV. The castle still looks amazing both from inside and outside.
Czech Republic without a doubt is a beautiful country. Everyone must explore many amazing places in this European tourist destination.
Explore More "Czech Republic Tourist Attractions"!
Prague: Sixth Most-Visited City in Europe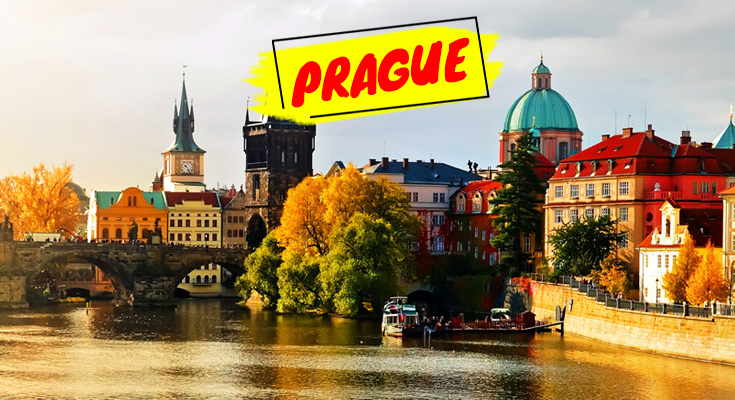 Prague, the capital city of Czech Republic is a famous tourist destination and sees millions of tourists coming here every year. Why do they come? Because, the city looks beautiful, has lot to offer to the visitors. Prague is a historical city and has lot of beautiful lanes, museums, UNESCO sites, restaurants, clubs & bars, parks and more. Prague has several sightseeing options as well for tourists.
Best Things to Do in Prague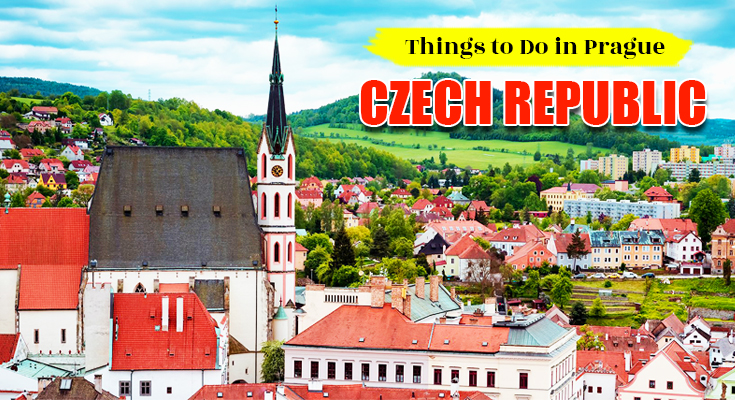 You can do sightseeing, shopping, and entertainment, enjoy art & music, participate in sports and relaxation and also have a quiet time at parks and gardens in Prague. There are several theater and museums like AghaRTA Jazz Centrum, Airship Gulliver, Alchymist Coffee Museum, Alfred Dvore Theater, Archa Theater and more. Those who want to spend time in beautiful gardens can visit Cernin Garden, Children's Island, Chotek Gardens, Chuchelsky haj grove, Crocodile Zoo, Folimanka Park and Franciscan Garden. These all gardens are parks are beautiful and you can definitely spend some quality time here.
Where to shop in Prague? So, there are some amazing places where shopaholics must go. Fashion lovers can go to malls like Kotva mall where you will get everything at a very cheap price. If you are in old town of Prague then do visit Cerna Ruze. You get everything here right from Bohemian crystals, leather jackets, to Pierre Cardin bags. Like this you can also hit the local market and shops to buy the specialties of Prague.
There are number of restaurants in Prague to meet your tummy and lounge needs. This cosmopolitan city has mix of international and local food. You get variety of traditional Asian food, southeast Asian fusion restaurants, traditional Greek, Japanese and Korean sushi houses and more. You can also enter into an international cuisine as there are many restaurants offering them and experience the newest trends in modern gourmet dining.
Popular Tourist Destinations & Best Things to Do in Prague
In Prague, some super popular attractions you cannot miss. Prague Sightseeing is quite an experience as there are so many that you will be spoilt for choices. Here are some of them.
1. Prague Castle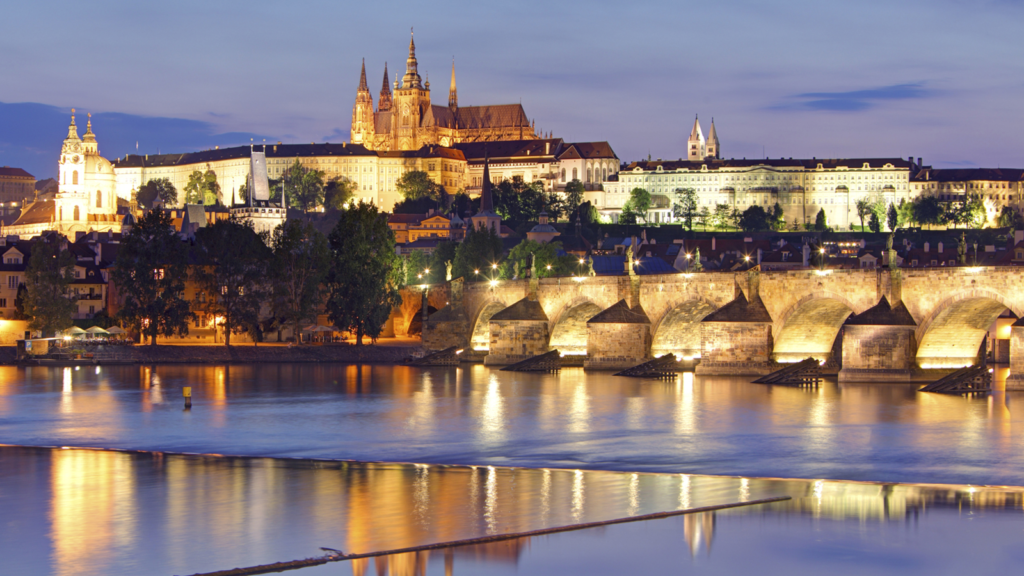 First place as your
Prague Tourist destination
should easily be
Prague Castle
. This is the first choice and also the focal point for any traveller visiting Prague. Prague castle has been a central portion of Eastern European History for centuries. With 1000 years of history the Prague Castle is the largest in the world in terms of area.
2. Charles Bridge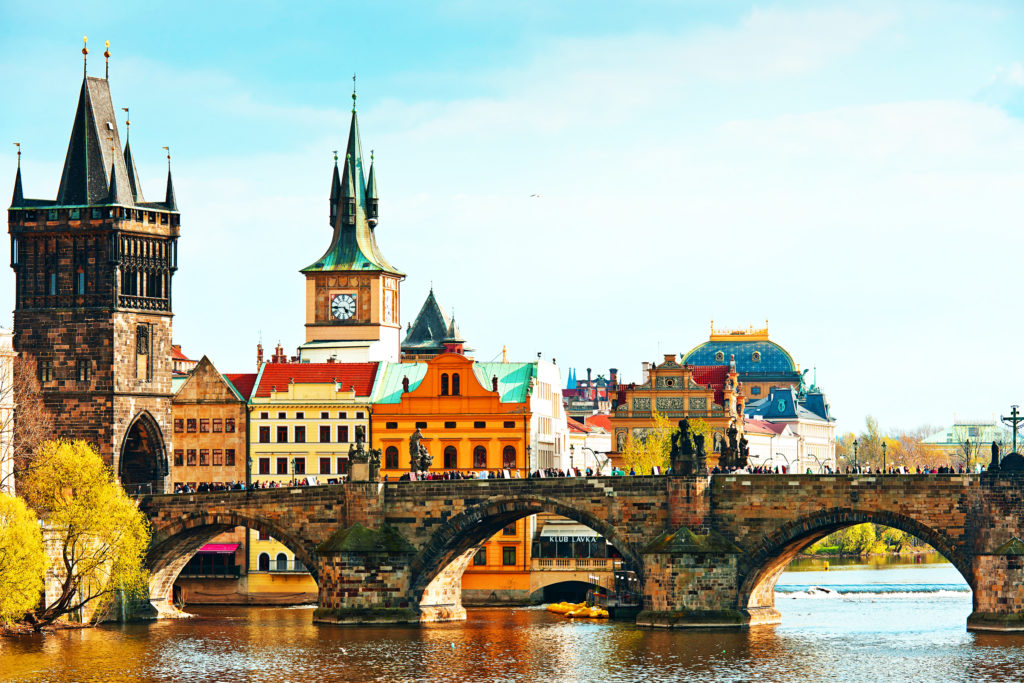 Charles Bridge is another popular tourist attraction in Prague. You must go to the bridge and get a chance of traversing a spectacular and most important Charles Bridge in Prague. This bridge that crosses River Vltava was built in 1357 and is 520 m long. There are plenty of interesting points and statues along the bridge and most famous statue here is that of holy Roman emperor Charles IV.
3. Old Town Square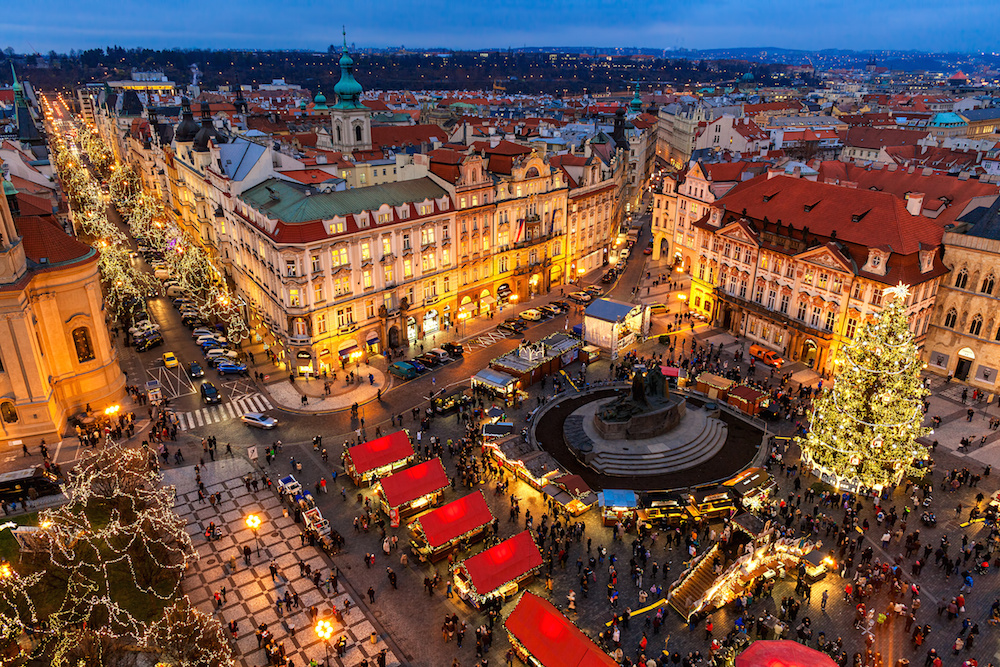 This is yet another attraction of Prague. There is the old town square and the astronomical clock in the old town in Prague. This amazing old town square was the Prague's first market and has still buildings belonging to the 10th century. Here, there is old town city hall which holds famous Astronomical Clock. Old Town Square is very popular among tourists for having many spots, market, hotels, restaurants, shopping and entertainment.
4. The Church of Our Lady before Tyn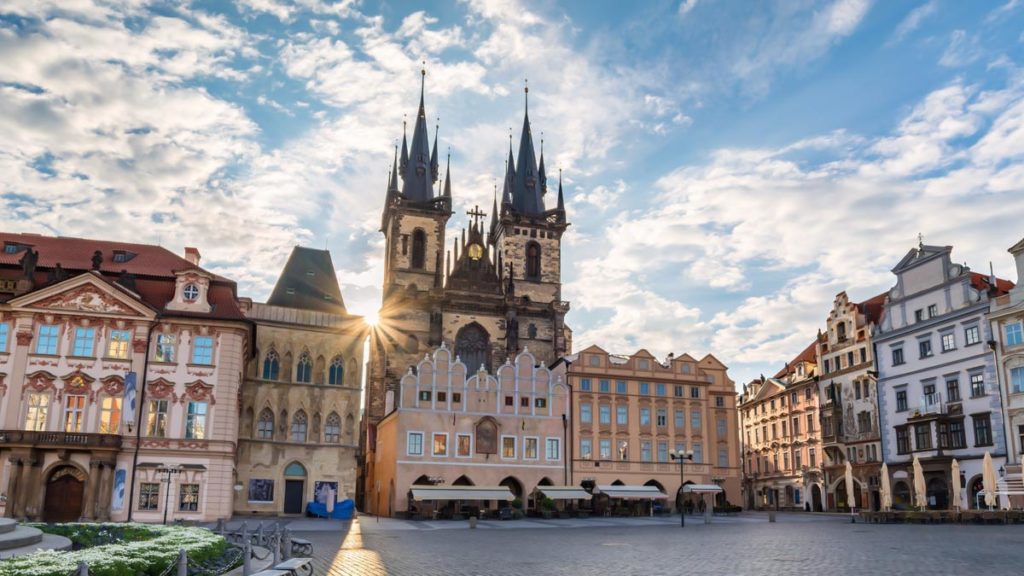 Abbreviated to simply Tyn Church, this is a famous tourist sights in Prague. The church was completed in 15th century and entrance of the church is via narrow passage past the houses that are obscuring its façade. Though church has seen many changes still you can see some fine tombs, the superb Gothic northern portal with its Crucifixion sculpture, paintings dating from 1649, and one of Europe's finest 17th-century pipe organs.
5. Wenceslas Square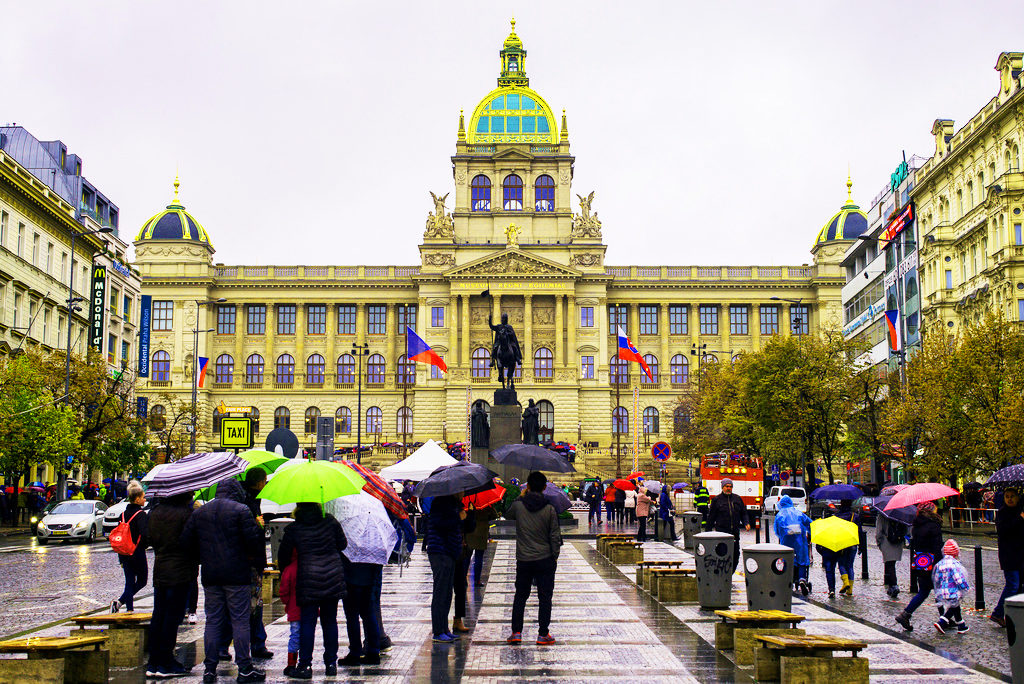 This is the highlight of the new town, Prague. Home to the National Museum, Wenceslas square has been named after the patron saint of Bohemia and there is his statue here as well. The square was created in 14th century and in modern times is used for celebrations. You can be here to shop and eat at some very fine dining restaurants.
There are many other Prague sightseeing places which include St. Vitus Cathedral, Wenceslas Square, The Hilltop Fortress: Vyšehrad, Prague National Theatre, The Dancing House, Petrin Hill, The Municipal House and Žižkov TV Tower.
More Attractions: Places to Visit in Prague
Get the Best Deals on Prague Tour from Dook International
Dook International offers Indian tourists and tourists from rest of the world best deals on Prague Tour Package. With our packages you can just relax and enjoy a great time in a beautiful destination called Prague in Czech Republic. All your flight, stay, food, sightseeing, excursions, itinerary, return and other needs are well taken care of by Dook International. So, next time you think of visiting Prague, all you have to do is to get in touch with us through phone or email and our team will entertain you in the best possible way as they always do.