10 Indian Restaurants in Moscow that You Must Try on Your Vacation!
Moscow, the Russian capital, is a well-known holiday destination among its tourists. Throughout the year, many Indian tourists visit this capital city for various reasons. One among them is the rich Indian culinary experience. The Indian restaurants in Moscow offer delightful delicacies that relish your soul and appetite. Besides enjoying the architectural marvel, cultural history, and shopping destinations, you can relish the tempting aromas of spices.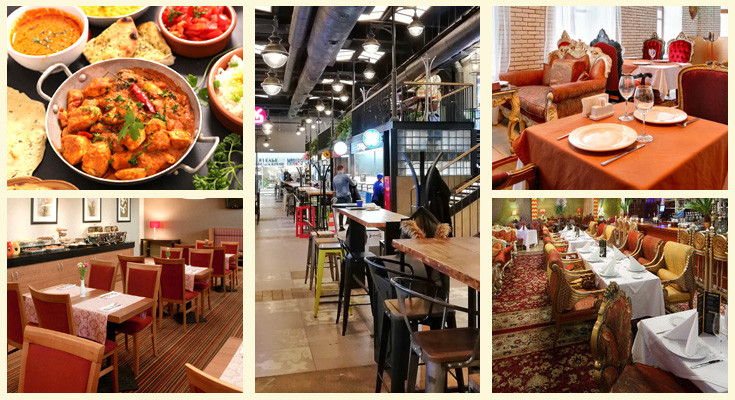 If you are vacationing in Moscow and wondering where you can have delectable Indian food, this post is all you need to see. We have curated a list of top places that serve typical Indian cuisines with delicious flavors. These top 10 Indian restaurants in Russia will give you a truly memorable gastronomic adventure.

10 Best Indian Restaurants in Moscow

Indian restaurants in Moscow provide mouthwatering Indian food that is rich in taste and flavors. Here is the list of the 10 Best Indian restaurants in Moscow that are highly rated by tourists:

1. Darbars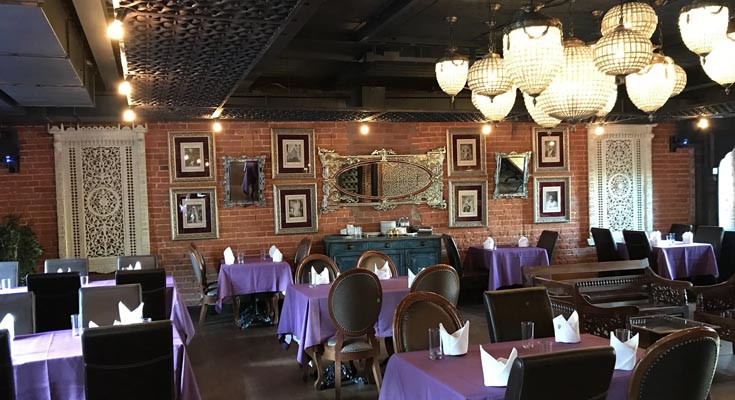 Darbars, an exclusive Indian restaurant, is a perfect place for Indians to devour delicious Indian cuisine. Being one of the Indian restaurants in Russia, it is well-liked by Indians, tourists, and even Russians. You will find authentic Indian dishes and a classic oriental setting that creates a beautiful ambiance. It is a vegetarian restaurant with a tempting array of vegan dishes. Darbars offers a traditional range of flavors and taste with their signature cuisines like Malai Kofta, Hyderabadi Biryani, Chicken Korma, and Palak Paneer. The fascinating atmosphere of the East adds more uniqueness to this place.

2. Khajuraho Indian Restaurant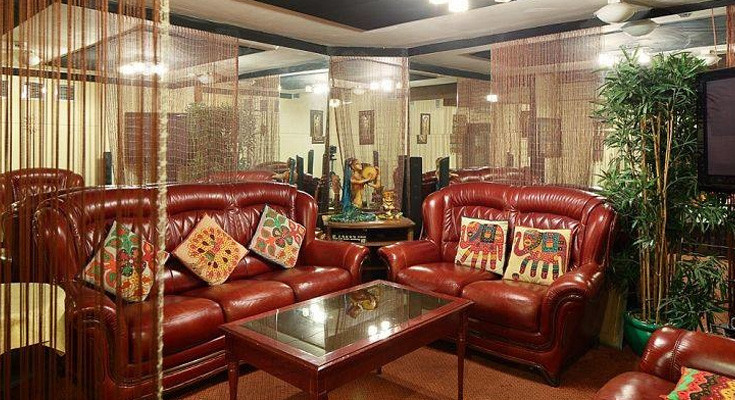 Khajuraho Restaurant is named after the famous UNESCO World Heritage Site in India called Khajuraho. It is one of the famous Indian restaurants in Moscow that treats tourists and locals with heritage Indian dishes cooked according to Ayurvedic principles. It offers a wide array of Indian delicacies which tastes so good. The chefs of this restaurant use organic herbs and spices that support good digestion and overall health. Therefore, you can eat your favorite dish as much as you want. The specialties of this restaurant are Biryani, Chicken Curry, Vegan & Gluten-free dishes, and more.

3. Jai Hind Indian Restaurant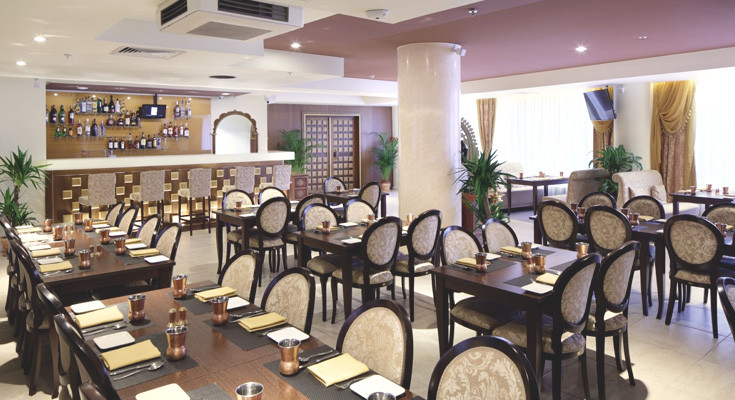 Jai Hind Indian Restaurant is one of the best Indian restaurants in Moscow that serves authentic Indian cuisine. It is a highly-visited restaurant in Moscow because of its finger-licking good food. From North Indian to South Indian, you will get every delight at this restaurant. Apart from delicious dishes, the restaurant's atmosphere is cheerful and enthusiastic. This restaurant offers a pleasant ambiance for business outings, family gatherings, or a date. Jai Hind is bringing the culinary traditions of India to Russia for tourists and Indian locals. The signature dishes of this restaurant include Goan Fish Curry, Prawn Biryani, Madras Chicken Curry, Butter Chicken, Garlic Naan, and more.

4. Moscow-Delhi Indian Restaurant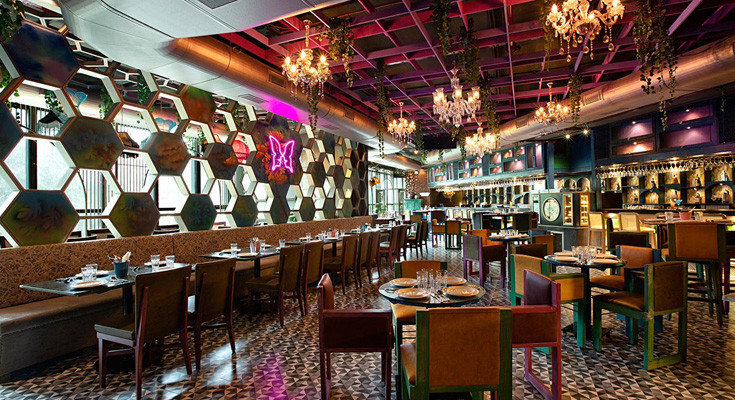 Delhi Indian Restaurant is a dhaba-style restaurant in Russia. It is one of the Indian restaurants in Moscow that offers rich Indian delicacies. Brimming with a calm and quiet atmosphere, this unique restaurant has its menu converted into three different languages- Chinese, English, and Spanish. From large vegetarian thalis to Indian dals, the Moscow-Delhi offers various delicious delicacies. This place introduces the authentic taste of Indian home-style dining to Indian tourists and locals. The restaurant offers vegetarian and vegan dishes that are prepared from vegetables, mushrooms, cereals, fruits, and legumes.

5. Ostorozhno Slon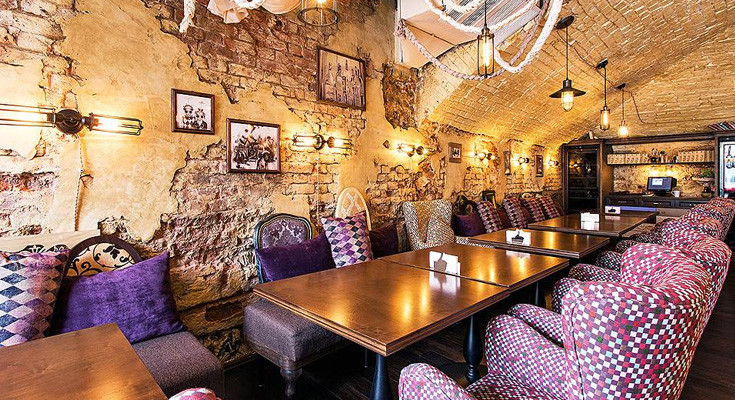 Ostorozhno Slon is one of the most popular Indian restaurants in Russia. Situated in Moscow, this restaurant offers mouthwatering recipes from Indian cuisine. The elegant interior and soothing atmosphere add a more pleasant experience to your visit here. Ostorozhno Slon serves incredibly tasty cuisines. The dishes here include Chicken, Tomato Soup, Tea & Masala Chai, Pudding, etc. The restaurant's staff is also very welcoming, which makes you have a great time here. If you are looking to have good Indian food in Moscow, this place is all you need to visit.

6. Jagannath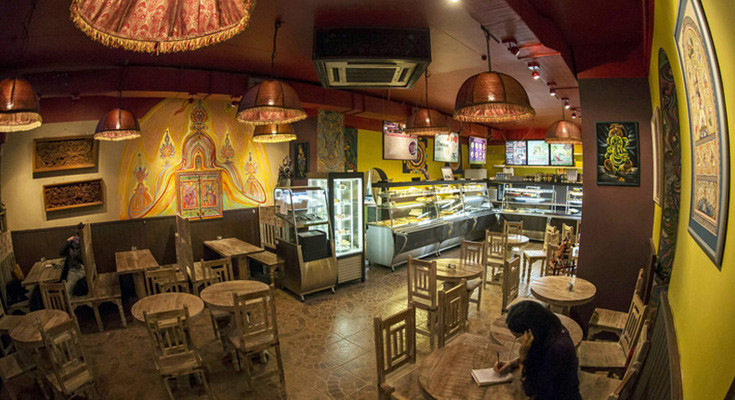 Jagannath is one of the best Indian restaurants in Moscow that offers plenty of vegetarian options for everyone. It is a go-to food stop where you can taste a rich variety of traditional Indian vegetarian dishes. If you are a hardcore vegetarian, it is an ideal place to devour various vegetarian dishes. It offers a perfect cozy dining experience where you can try authentic and exotic recipes. Jagannath offers a delightful culinary experience to its customers. The restaurant's menu is a treat for everyone who loves Indian delicacies. The taste of Jagannath cuisines will transport you to the streets of India.

7. Fusion Plaza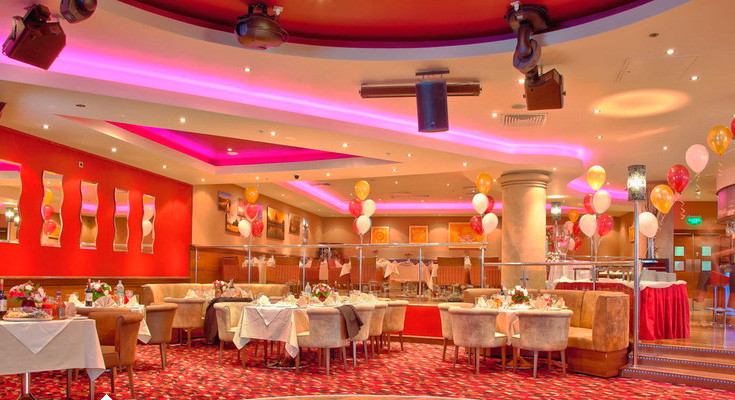 Fusion Plaza is one of the best Indian restaurants in Russia. Nestled in the vibrant city of Moscow, this restaurant offers blended flavors of India that create unique and mouthwatering cuisines. It is a perfect place to eat Indian dishes where diverse culinary traditions blend to tantalize your taste buds. Besides the good food, you will be surprised by the cheerful and adventurous atmosphere of the place. The Fusion Plaza's menu reflects the innovative and unique fusion of Indian ingredients, techniques, and flavors, which creates a perfect delicacy. Whether you seek a great dining experience or delicious delicacies, this place will provide you with everything.

8. Devi Cafe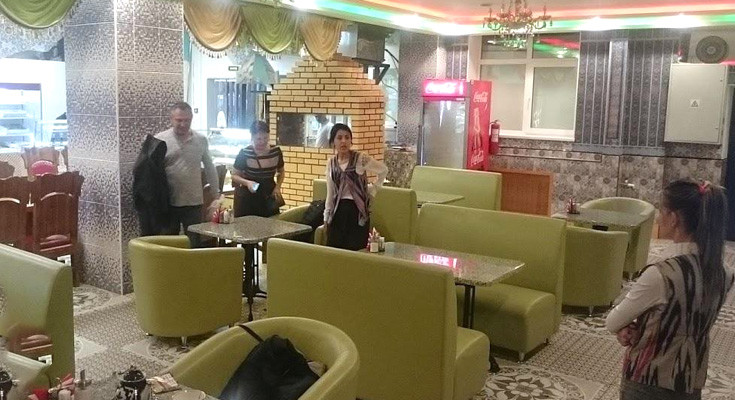 Devi Cafe is one of the well-known Indian restaurants in Moscow. It is a hidden gem in the heart of Moscow that brings the exotic taste of India to your way in Russia. This enchanting cafe offers a calm escape from the bustling streets of Moscow. The cafe's atmosphere is adorned with typical Indian decor, which creates an authentic and inviting ambiance. Devi Cafe has a menu rich in India's culinary heritage that features a wide array of vegetarian cuisines. From enticing curries to delectable biryanis, every dish at Devi Cafe is handcrafted with precision and care.

9. Ganga Cafe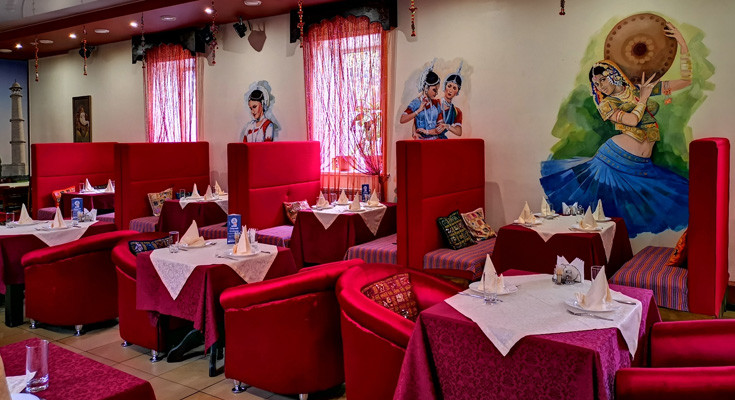 Ganga Cafe is one of the most-loved Indian restaurants in Russia. Located in the lively city of Moscow, Ganga Cafe offers the essence of Indian cuisine in every dish it serves. The warm and welcoming atmosphere of this place charms every visitor. The traditional Indian decor and artwork set a mood for a memorable dining experience. Ganga Cafe's menu is a gold mine of authentic Indian cuisine. The chefs at Ganga Cafe use a blend of spices, fresh ingredients, and flavors of India that create the most authentic cuisines, which transports you to India.

10. Indian Summer Restaurant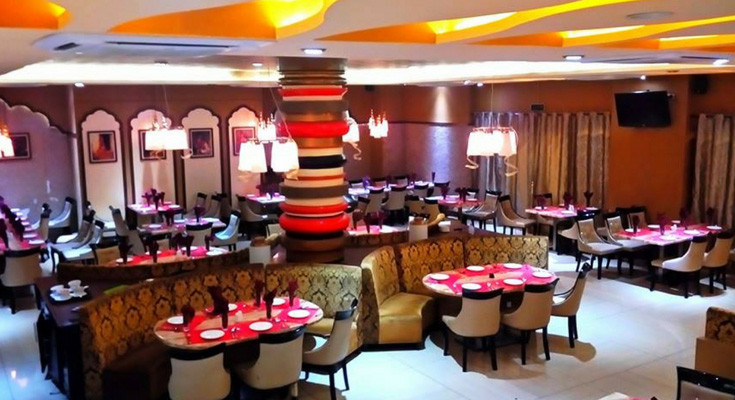 Indian Summer Restaurant is one of the best Indian restaurants in Moscow that offers an enjoyable culinary experience from India. The cozy and charming atmosphere of the restaurant draws more customers here. From food to its staff, everything at this restaurant is out-of-the-box. It maintains the authenticity of Indian cuisines at their best and offers almost the same taste & delight to all the Indians here. If you are in Moscow and seeking Indian delicacies, you must visit this place. The food that serves here will transport you back to your Indian roots.

Travel to Moscow with Dook!
Moscow is one of the most enigmatic cities in the world. Home to fascinating history, colorful & brilliant architecture, cobblestone streets, and numerous tourist marvels, Moscow has a footfall of countless visitors every year. Half of the tourists who travel to Moscow are Indians. This makes it one of the most-visited cities in Russia by the Indians. So, if you are an Indian and vacationing in Moscow, this blog will help you find the best Indian restaurants in Russia to eat Indian food. You get an exhaustive list of top Indian restaurants in Moscow that serve succulent Indian recipes.

If you haven't yet been to this beautifully vibrant city of Moscow, plan your next holiday here. Dook International offer some of the best Russia tour packages that are pocket friendly and hassle-free. So, wait no more to have a fulfilling holiday in Moscow.

Read More About Moscow & Russia:

Top Museums in Russia

Summer in Russia

Russian Culture Facts

Interesting Facts About Russia