Here we come with the 2nd installment  of Armenia Diary. This time  we are sharing some more interesting facts about Armenia that would fascinate you both as a traveler as well as information explorer. Armenia is one country in the world which has lots of historical essence. So one must spend some time to know more about the place. Let's explore in the 2nd installment some more insightful Travel Information about Armenia.
1. Armenia's Capital Yerevan has Quite a Good Metro Train System
Yerevan metro system started in 1981 and like most old soviet metros it has quite deep stations. Yerevan metro covers approximately 13 km and serves 10 stations. However introduction of new minibus system in Yerevan has caused decline in number of travellers travelling in metro trains.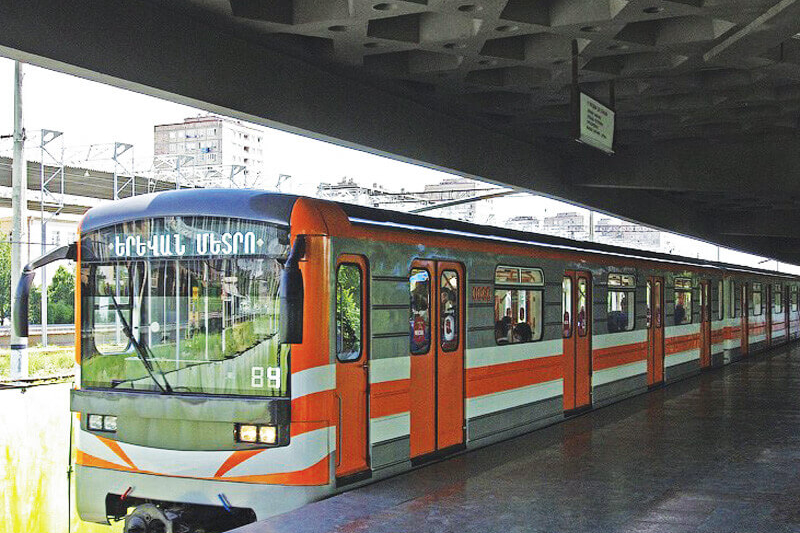 2. Armenia has the World's Longest Non-stop Double Track Cable Car
The longest double track cable car in the world is 5752m (18,871 ft.) and it is in Armenia. Armenia achieved this in 2010 when this longest cable car was opened and was put in the record books for its length. So far this record is with Armenia only and has not been beaten yet.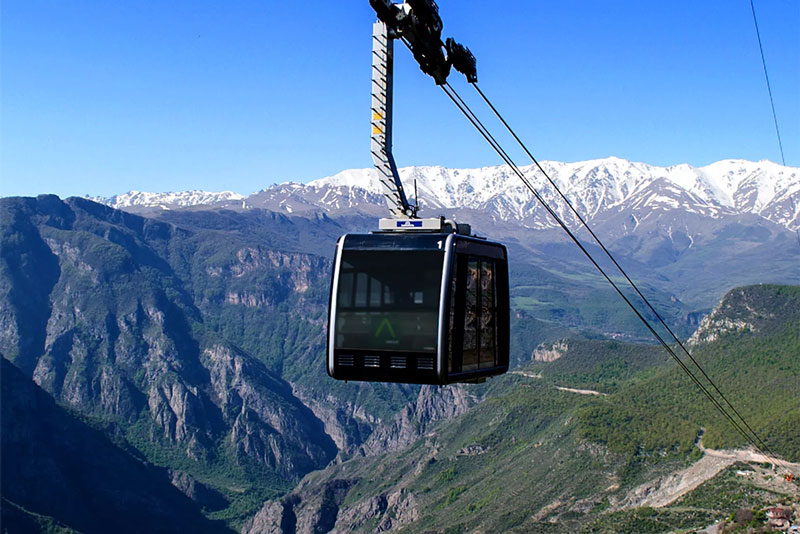 3. Apricot is One of the Symbol of Armenia
The apricot has been the symbol of nationality and victory for Armenians for many centuries. In the Middle Ages, Armenian kings and knights would go to battle wearing apricot-coloured ornaments. One of the three colours of the tri-colour Armenian flag is also the colour of the apricot. Every year in July in Armenia, during the harvest of apricots an apricot festival is held.
4. Armenians Celebrate Christmas on January 6th
In Armenia Christmas is celebrated on 6th January every year. There are Armenian who fast in the week before Christmas. At the beginning of the month of December a big Christmas tree is kept in Republic Square in capital city Yerevan.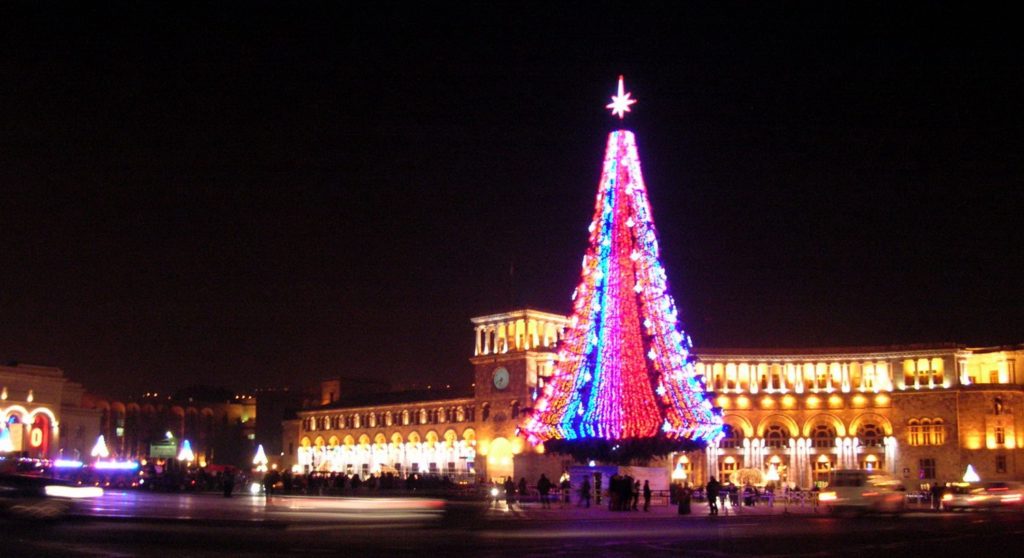 5. Opera House of Yerevan is the World Famous Opera House
Armenian National Academic Theatre of Opera and Ballet  in Yerevan is the world famous Opera House. The opera house officially opened in 1933. The building was designed by architect Alexander Tamanian. Since 1935 a unique Armenian opera, Anoush by Armen Tigranian, has been performed in Yerevan opera theatre. It was a great step in Armenian opera history. Anoush is in the repertoire of the theatre until now.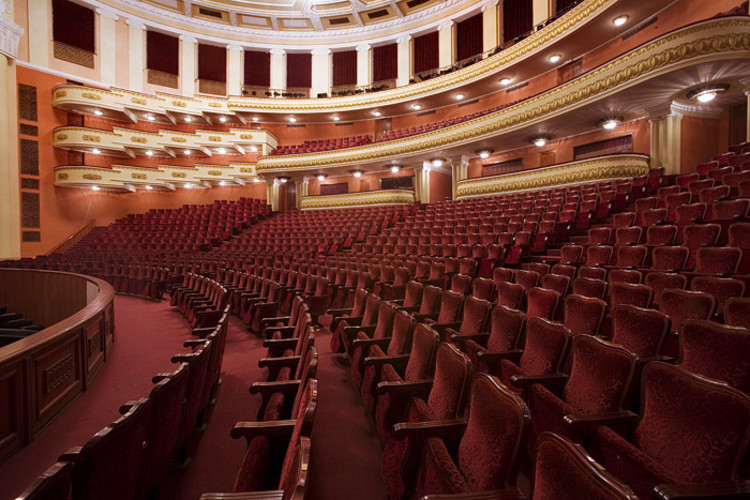 6. Yerevan has Famous Tsaghkadzor Winter Ski Resort
The Tsaghkadzor Ski Resort is located just above the Armenian town of Tsaghkadzor approximately 60 km from Armenia's capital Yerevan. The resort offers Ski and Snowboard rental as well as Skiing instructors for the tourists and locals. The skiing season here is generally between mid December and March.
7. Armenia has One of the Largest Lakes in the World
Lake Sevan in Armenia is one of the largest freshwater high altitude lake in the world. Lake Sevan is at 1900 m above the sea level. 28 rivers feed the lake. This popular spot for a getaway in the summer is usually packed in July and August, when it's warm enough to enjoy the beaches and swim in the waters.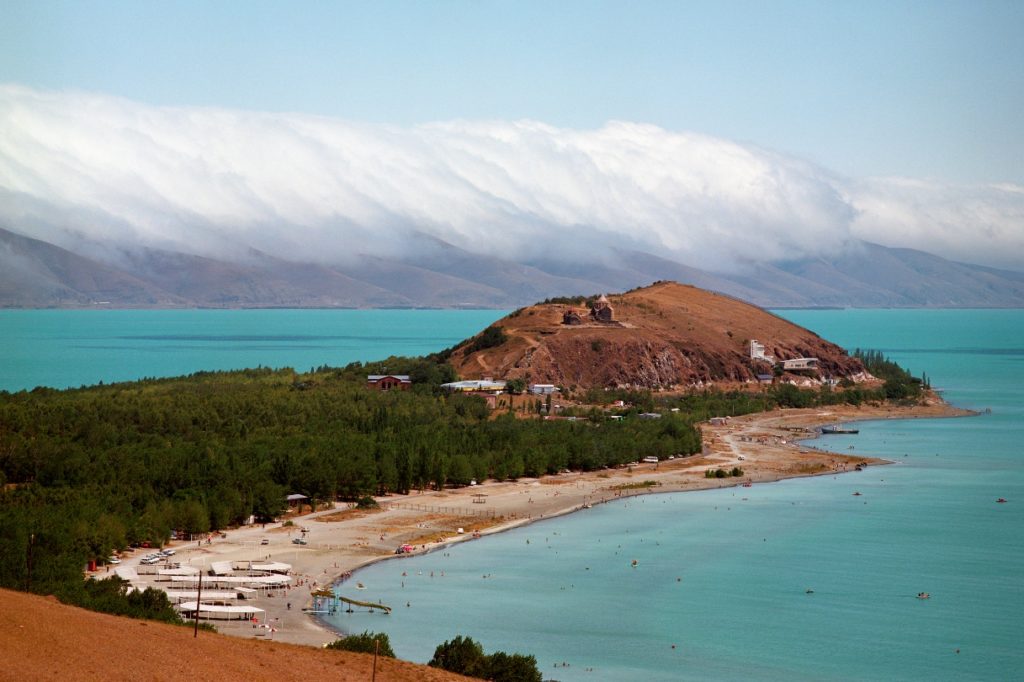 8. Astronomy has been Popular in Armenia since Centuries
Astronomical knowledge in Armenia developed quite early. There are signs available of Astronomical observations coming from a few thousand years ago in Armenia. It is believed that the division of the sky into constellations was made a few thousand years ago in the Armenian Highland. According to the German astronomer and historian of science Olkott, the signs of Zodiac contain such animals that lived many thousand years ago in the territory of Armenia and around.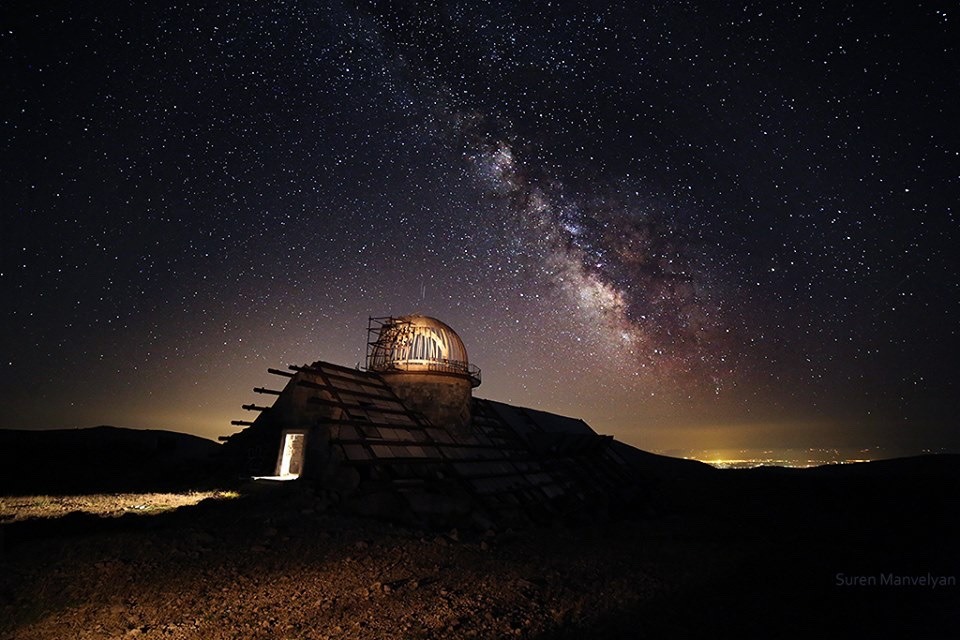 We hope you like the second part of Armenia Diary. We will be back with more interesting facts about Armenia in our next installment sometime later.
Read More about Armenia Attractions:
Khor Virap Monastery
Monastery of Geghard
Tatev Monastery
Temple of Garni