Armenia is considered the oldest Christian nation on the planet. A landlocked country Armenia has history probably longer than any other European country. Armenia is situated along the great Silk Road so it has been under numerous empires' cultural influences. As noted above, Armenia is said to be one of the earliest Christian civilizations, its first church is said to be founded in as early as fourth century. So Armenia is full of Monasteries. These monasteries have impressive cultural influences it is bound to have. Yes you get it right. We are going to explore one famous Monasteries of Armenia which is known as Tatev Monastery in this article.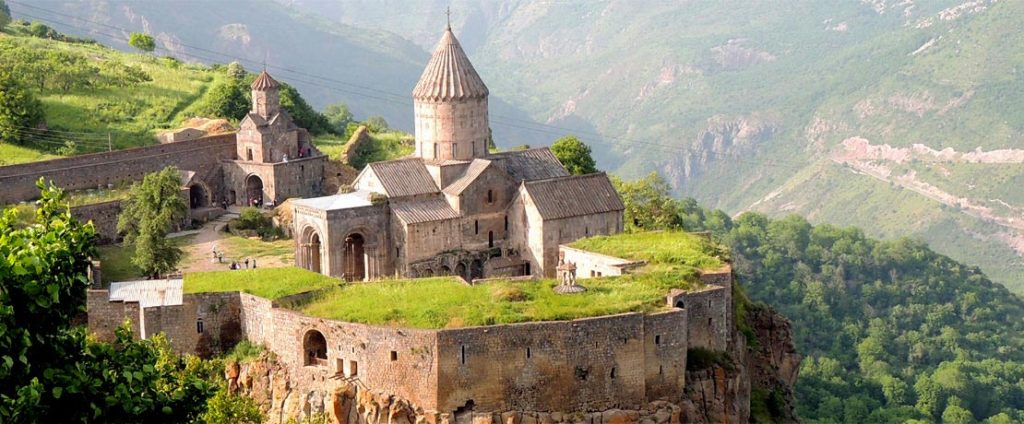 You will have a feeling of Wow when you visit first this 9th century Armenia Apostolic Monastery. This hilltop with amazing view Monastery is located on a large basalt plateau near the Tatev village in Syunik Province in south-eastern Armenia. The monastic ensemble stands on the edge of a deep gorge of the Vorotan River. There is a wonderful story about the architect of Tatev. It is said that when the architect finished the cupola of the main church he could not get down and he could only say 'May god give me wings'. Now you have to see it to believe it. Tatev generally is referred to as Monastery. Tatev played a significant role in the development of Armenia and it was the center of economic, spiritual, cultural and political activities. This one of the oldest and most famous Monastery in Armenia is gifted with spectacular view around it.
The monastery is located at the height of 1600 m in the mountains the Tatev Monastery gives you picture perfect view and it is guaranteed that you will never forget this scene in your life time. Of course the monastery has great historical time passage through which it was first created as church in 4th century and development of Tatev Monastery first took place in from 9th century which went on until in 17th and 18th centuries when the monastery was reborn. Its structure was restored and new ones were added as well. During this time passage of 9 centuries Tatev Monastery went through series of events when it was destroyed and reconstructions after those demolitions. The important part is that the monastery stands today (not in original form), but it still offers you the elements of old times to be seen.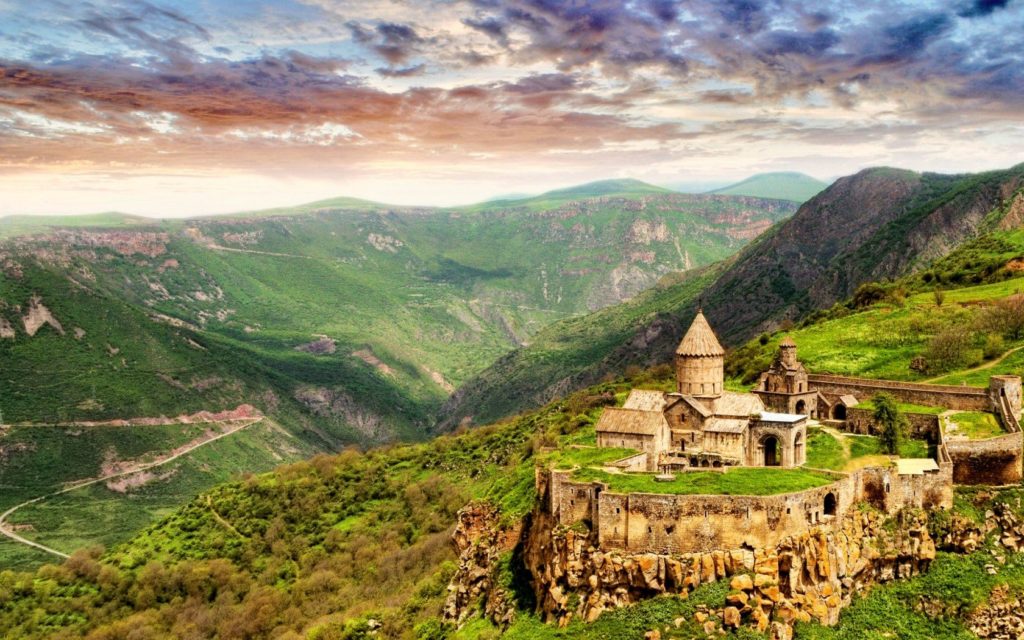 Apart from spectacular view of the monastery you can see several buildings of Monastery which are St. Paul and Peter Church, St. Gregory the illuminator church, St. Mary's church and Gavazan the pendulous column. Apart from these churches you can see mighty fortress walls upon massive cliffs, an ancient oil mill which has stone grinders, swinging pillar which is absolutely unique structure of medieval time, the tomb of Grigor Tatevatsi who was the last saint of Armenian Church and ancient frescoes by European Masters. When you are here you must enjoy the breath-taking element of this place. This is called 'Wings of Tatev'. This is longest rope-way recorded by Guinness Book. This rope-way goes from the village Halidzor to the Tatev village. You will get to see most amazing views when you are riding on the rope-way. When you soar on this rope-way and look down on the passing villages the scenes are beyond words and in the time of snow the entire villages look trapped in the snow. This is world's longest rope-way cable-car and at the highest point the cable car suspends at the height of 1050 feet from the bottom. After exiting the cable car you get the view of Tatev Monastery.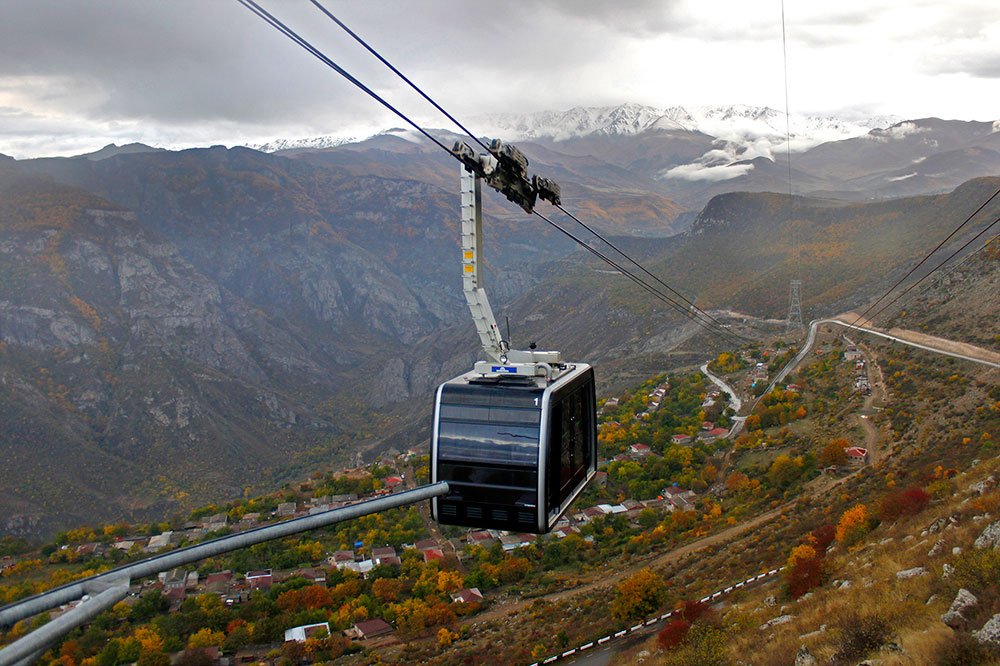 The Tatev Monastery is a must place to go to in Armenia. So it is absolutely right to say that when you are on a Armenia Travel Package or Yerevan Tour Package you must be here on such a great height to see and experience the wonderful landscape of Tatev Monastery along with beautiful architecture of this structure sitting at the top of the mountain.