Lake Sevan: The Pearl of Armenia
Armenia is a small country that is packed with some astonishing landscapes and attractions. A country of mountains located in the southern part of South Caucasus region, Armenia is easily a great place for tourists. What is not there in Armenia? It has amazing view of snow capped view of Mount Ararat, canyons, ancient temples, churches, monasteries carved into the walls of cliffs, gorges and lakes. Each corner of Armenia is a great view and so you get amazed when driving through any section of the country. When Armenia is so beautiful then which attraction are we going to explore in this article? Well, we will see a world famous lake named Lake Sevan. Viewing the image of Lake Sevan itself is enough to excite anyone to go and see Lake Sevan. Lake Sevan is the largest body of water in Armenia and entire Caucasus region. Lake Sevan also happens to be one of the largest freshwater high altitude lakes in the region of Eurasia. Let us explore the beautiful and high altitude Lake Sevan in detail.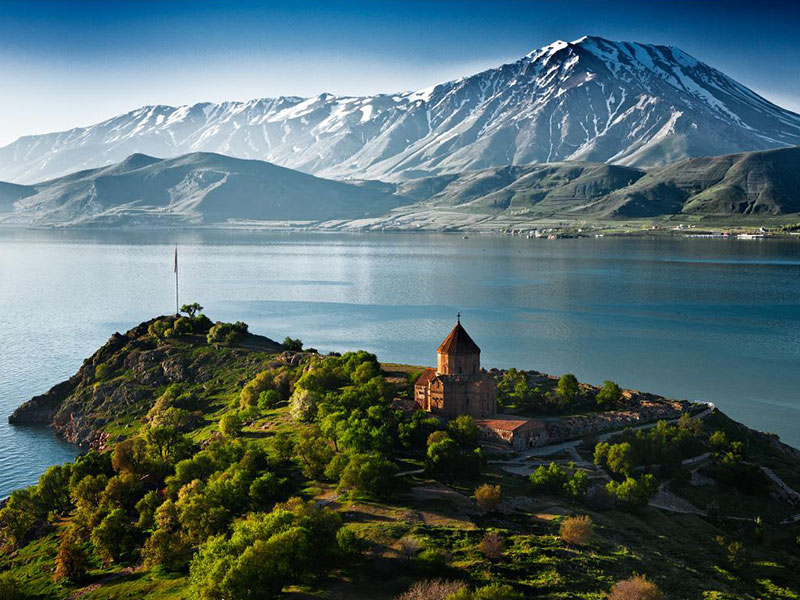 Sevan Lake is located in Gengharkunik Province in eastern part of Armenia at a height of 1900 m above sea level and so it is one of the highest located lakes in the world. 28 rivers and streams feed the Lake Sevan. Popularly Lake Sevan is known as 'jewel' of Armenia and recognised as National Treasure of Armenia. Only beaches in Armenia are beaches of Lake Sevan. Within the landlocked Armenia these beaches offer unique experience to the visitors. July and August are the best months to be here when the weather is warm enough for swimming in the water and enjoying the sun on beaches. You can enjoy some cool activities like sun bathing, swimming; jet skiing, windsurfing and sailing here in and around Lake Sevan. Other than beaches where you enjoy these activities there are other places of interest around the Lake Sevan. The most visited of them is the peninsula known as Kghzi which means island. There is Sevanavank Monestary on the top of the peninsula hill which offers probably the greatest view of the vast Lake Sevan. The exterior of this monastery is built of black stone and the interior has beautiful old altar used for services by the new seminary down the hill. Apart from the Sevanavank Monastery, other attractions of the lake sevan is Noratus, Hayrivank, Makenyats Monsatery, and Vanevank Monastery. So in brief Lake Sevan is a great travel spot in Armenia.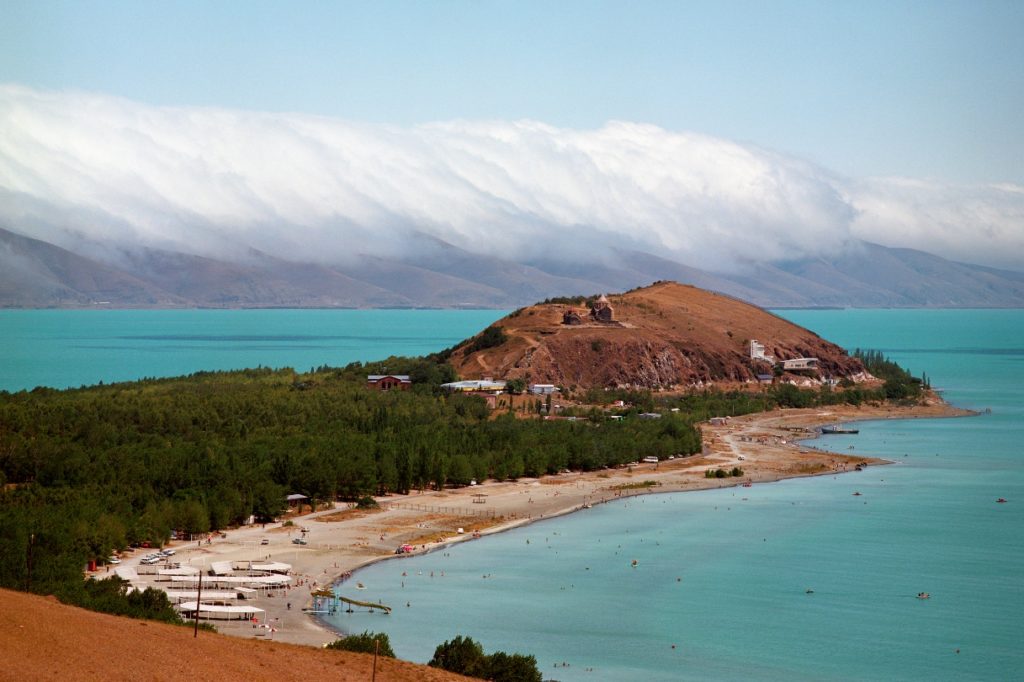 The serene beauty of Lake Sevan is also the home to a rich and rare collection of fish. Lake Sevan is home to rare species of fish including Salmon Trout or Prince Fish which is the signature fish of the lake. Obviously, you have lot of excellent fish restaurants along the shore of Lake Sevan. This fresh water lake is must watch for everyone. Yo can get to the Lake Sevan or Kghzi peninsula by frequent vans from Yervan. There is a train which also takes you to the peninsula, and then it continues around the top of the lake over to Shorjha, which is a beautiful spot.
So the Lake Sevan which has blue waters and where the weather remains cold throughout the year is a great travel attraction. July and August are the best months to be here when you can enjoy the beautiful sunset other than great scenery and sites where you can enjoy your time. Your Armenia Package must include a visit to Lake Sevan. You can not miss this which is a picturesque place with mountains around.