5 Interesting Facts about Tashkent
5 Tashkent Facts That Will Surprise You
Tashkent is the capital city of Uzbekistan and it has many interesting places for the visitors. On the tourism circuit, Tashkent is one of the fastest growing cities in entire Central Asia region. Some of the popular sightseeing places you can visit on your Tashkent Holiday Packages in Tashkent are Chorsu Bazaar in the old town, Amir Temur Museum, Museum of applied arts, Tashkent Botanical Gardens, State Museum of history of Azerbaijan, Chimgon, Barak Khan Madrassah and more. So, if you thought that only these are some interesting places in Tashkent then you got it wrong. There are other interesting facts which are expressed by some of the other places in Tashkent. Here are 5 interesting Tashkent facts about places in Tashkent, that will surprise you.

1. Minor Mosque is the new place to be

Minor Mosque is newly built mosque and also located in the new part of the Tashkent. The mosque was opened on the eve of Eid on 1st October in 2014 only. The mosque is a religious, spiritual and also a tourist place. It is beautiful and also surrounded by beautiful landscape. You can see the best tradition of eastern architecture in the mosque. Minor mosque also looks more beautiful for its white marbles. The mosque shines under the clear sky and turquoise dome of the mosque seems to be vanishing in the sky. As it is a new place so it does not have a long history yet, but once you are on your Tashkent Tour Package you should visit to have a look at Minor mosque in all its white marbled glory.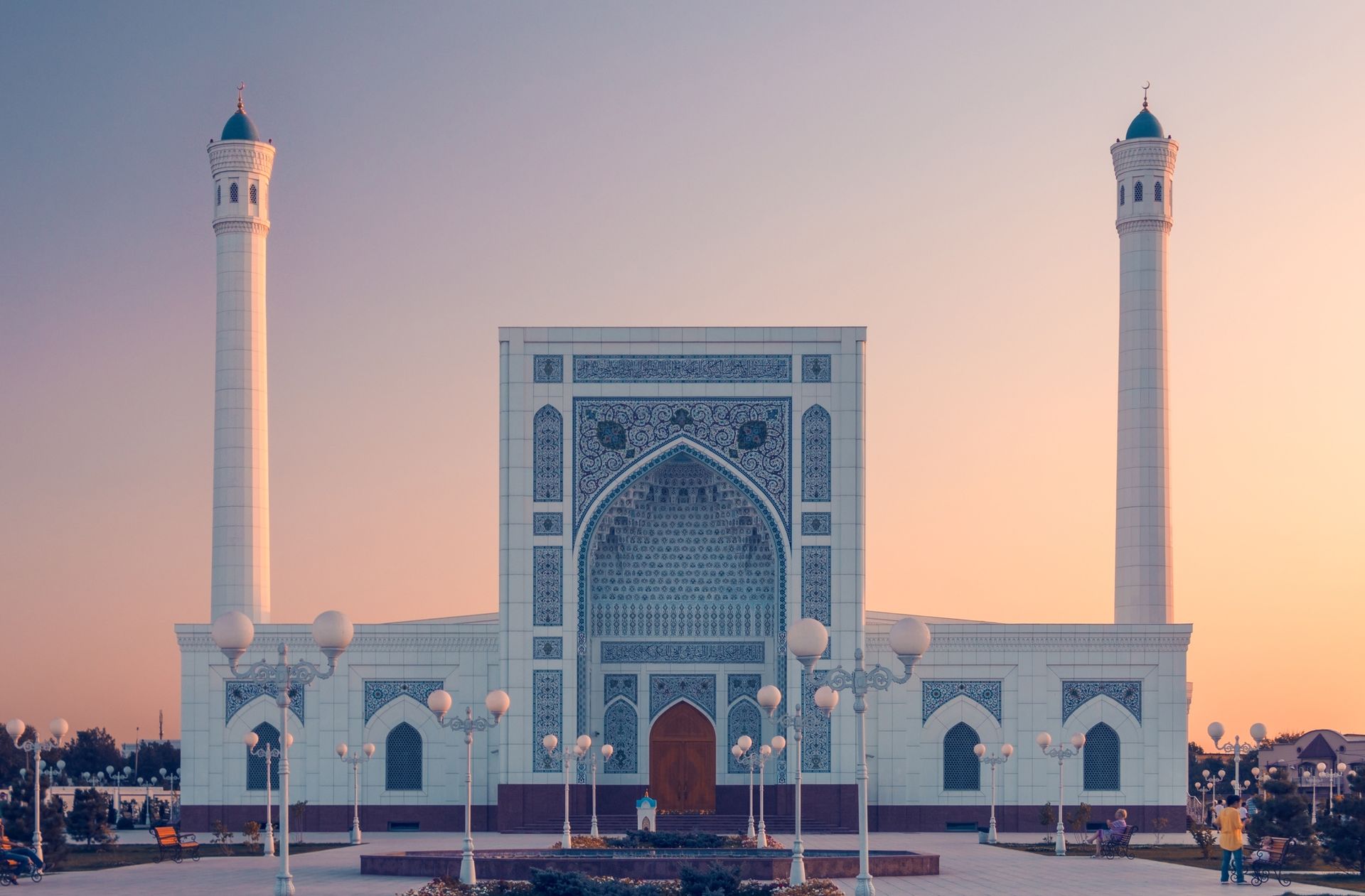 2. Swimming in Lake Charvak is a great fun

Lake Charvak is a water reservoir in northern side of Tashkent. The lake is huge. The reservoir is placed at the junction of the two mountain rivers named Chatkal and Pskem. However what is more interesting to know for a visitor is that they can swim in the lake and have a great time. And those who don't want a bath in water can take a bath under sun around this Lake Charvak of pristine waters. Other fun activities that you can enjoy here include trekking, para-gliding and water sports.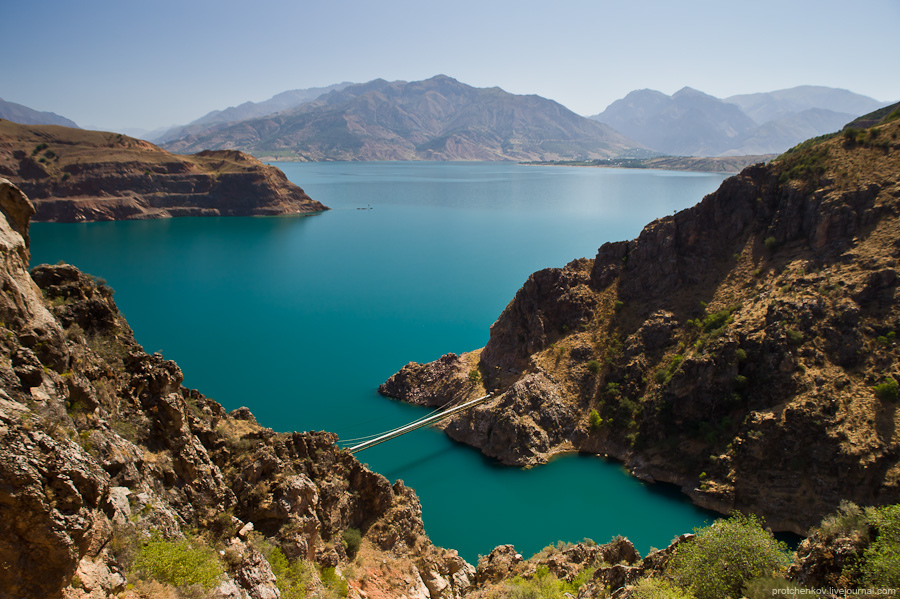 3. Alisher Navoi Opera and Ballet theater is a great place for entertainment

Alisher Navoi Opera and Ballet Theater in Tashkent is a must visit place when you are in Tashkent on your Uzbekistan Tour Package from India. Even if you don't love this art, you should not miss to visit the place for once. You will definitely love the performances by famous conductors and musicians, artistes and singers here. In fact they will definitely keep you glued to your seats. But as said even if you don't love this art you can simply cherish the beauty of the architecture of Alisher Navoi opera and ballet theater.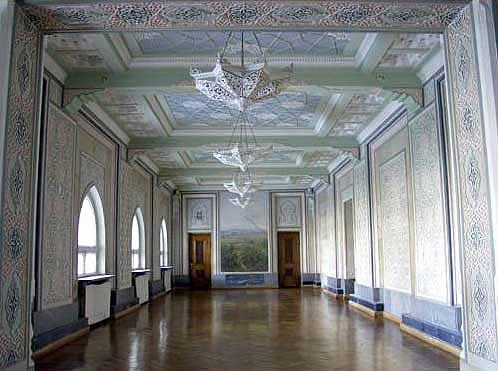 4. Tashkent TV tower offers a magnificent view of the city

Seeing something beautiful from top is always a great experience. And when you see the beautiful city of Tashkent from the observation deck of Tashkent TV tower then it is definitely a different experience altogether. Tashkent TV tower itself is an architectural masterpiece. And the great element of Tashkent TV tower which makes it even more special is its revolving restaurant that serves national Uzbek as well as European cuisine to the guests, with bars where you are offered a wide range of drinks. Do Visit Tashkent TV tower on your Tashkent Tour Package from India.
5. Saint Upensky cathedral is the main church of the capital city

If you thought that what would be special about a church apart from it being a spiritual place. Well, Saint Upensky cathedral is much more than a place of peace and history. You will appreciate the beauty of Saint Upensky cathedral in its current form. It has golden domes, 50 m bell tower, magnificent landscape; fountain, trees, flowers and lights and much more.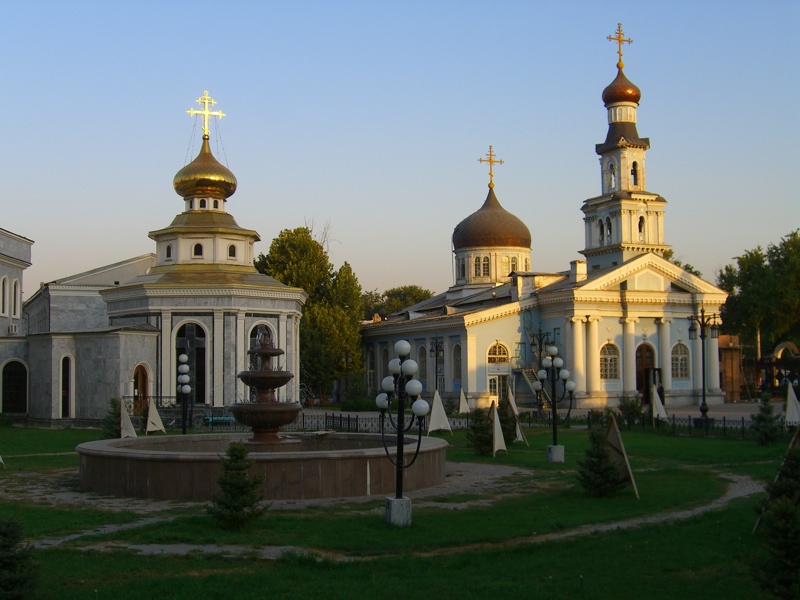 These all combined create a visual delight for the onlookers especially during the night. The cathedral is also the biggest of the four Russian orthodox churches of Tashkent. Once you are here on your Tashkent Package you will be left with quite an impression with the architectural beauty of the Saint Upensky Cathedral.