Charvak Reservoir - Tashkent
We know Uzbekistan is a country where historical sites are in plenty. But Uzbekistan is gifted with natural beauty also. In the mountains range of Tashkent region there is a place known as Charvak. This place is amazing and beautiful. If you see t for the first time there is high probability that you would fall in love with it instantly. Such beautiful is Charvak or Charvak Reservoir or Charvak Lake. On your Uzbekistan tour Charvak should be among top must see places for sure. Charvak's blue colored water just sets in anyone's eye so much so that it is hard to forget ever. Let us try to capture the details of Charvak Reservoir in words.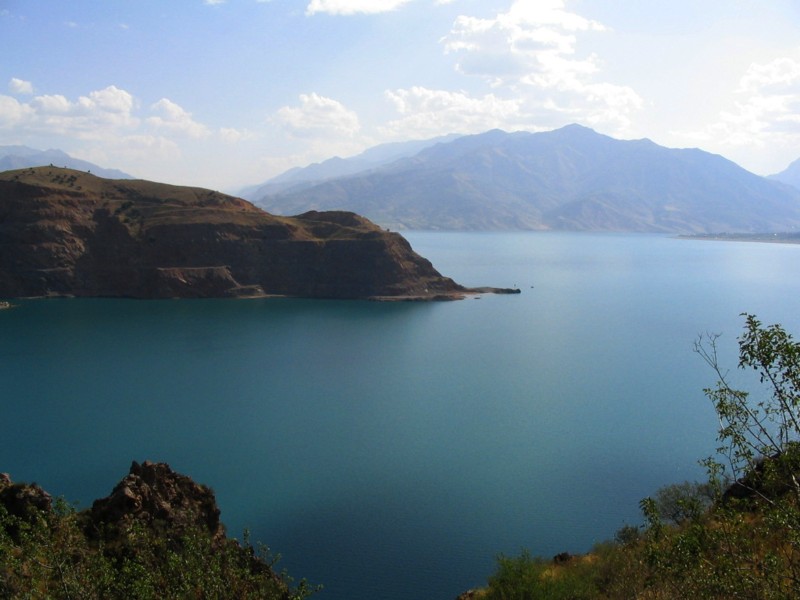 Charvak Reservoir or Lake is a water reservoir in Bostanliq district in northern part of Tashkent, Uzbekistan. It is located on the river Chirchik downstream from the confluence of the rivers Pskem and Chatcal between the Chatkal and Ugam spurs of western Tien Shan ridges. The reservoir is formed by bulk-rock dam height of 168 meters. The water surface of the lake is more than 37 KM2 but it goes down during the summer because the water is used for irrigation farming in the Chrchiq valley. The coastline of the lake goes up to 100 KM. An Uzbekistan tour allows to explore Charvak Lake which is surrounded by green slopes of mountains, snow topped. Charvak reservoir is newly built in 1970 and the lake is at the topmost of several other reservoirs made on Chirchiq River. This area and surroundings had some villages and people sites as the evidence suggests but they demolished in 1966 earthquake. Today Charvak Reservoir is the most popular recreational site in the Tashkent region and also for those who go on to a Tashkent tour. It is located only 60 KM away from Tashkent so easy to reach.
The coastline of Charvak touches almost 100 KM and has lot of recreational zones, boarding houses and summer camps within this area. Lake Charvak is a popular resort in Tashkent region and so attracts huge number of visitors and tourists from and outside Uzbekistan. Villages around the reservoir offer good range of hotels, houses and tapchans for the visitor's accommodation. You can do some interesting activities here as well. You can swim here, you can for hiking along nearby hills and mountains. You can also go for paragliding or ride on water or at the least you can just enjoy the peaceful environment, views of pure blue colored water and fresh air. Surroundings sites are quite beautiful and sunrise and sunsets are unforgettable once they set into your eyes or your camera.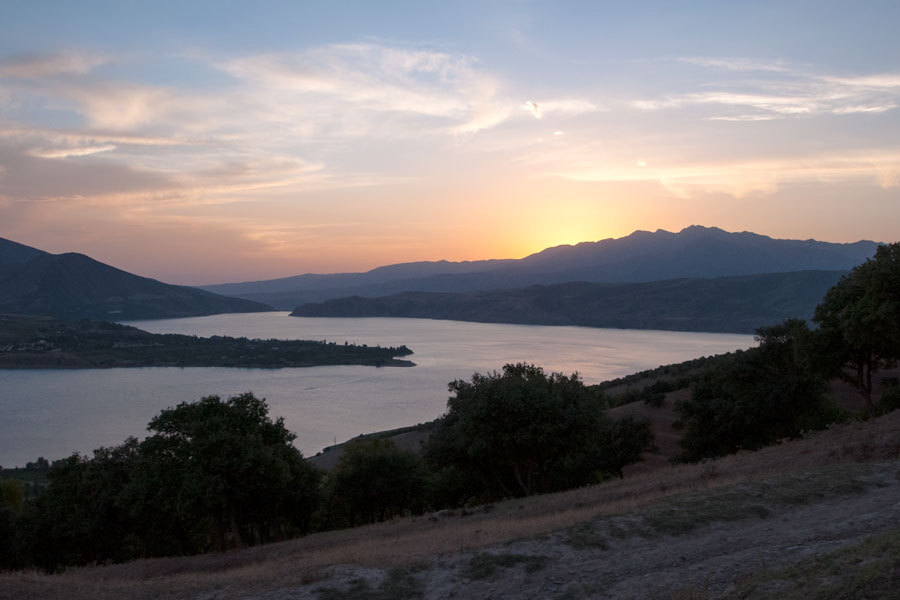 There are villages around Charvak reservoir. Some of them are interesting to see. Some of them are Bogiston, Yusupkhona and Brichmula Villages which offers beautiful panoramic view of small and big mountains which themselves are popular sites for visitors. On the way to Charvak reservoir you can explore some places too. One is 'Chaykhona' where you can see 600 years plane tree mural paintings. Charvak Reservoir or Charvak Lake in the Tashkent region is quite an interesting tourist place for all those on Uzbekistan tour or Tashkent tour. So keep Charvak Reservoir in your list of Must See Places in Uzbekistan when you take Uzbekistan Travel Package or Tashkent Travel Package.
Explore Uzbekistan Tour Packages with Dook International, check our Uzbekistan holiday packages as below –