5 Popular Places to See in Bishkek
Bishkek is without a doubt a grand symphony. It takes you high. It moves you to dip more into it. It stays with you for long. Bishkek is urban. Bishkek is picturesque. Bishkek is emerging as a new tourism hub on the global map. In last few years the government in Kyrgyzstan have laid strong foot forward for tourism infrastructure development. This led to lot of tourist visiting the country and Bishkek in special from different parts of the world. Bishkek, capital and largest city of Kyrgyzstan is speaks loudest of its natural beauty. One specialty of Bishkek is that it is tucked in the Tien Shan mountain range in the Chui Valley that makes it a great place to start your trip to mountains and alpine lakes of Tien Shan. Heart winning people, great hospitality, a well planned city, thunderous mountain places, liberal visa regime all create a crescendo of surprises and makes you fall in love with the place. On your Kyrgyzstan Tour Package you must see some popular places in Bishkek. Here are 5 of those.
1. Ala Too Square

Ala too square
was built in 1984 to celebrate 60
th
anniversary of Kyrgyz SSR. At that point of time a huge statue of Lenin was placed in the center of the square. This statue was moved in 2003 and a new statue was placed here which was again replaced in 2011 by statue of Manas to celebrate 20
th
anniversary of Kyrgyzstan's independence. Ala too square plays a key role in hosting state events and celebrations. Ala too square offers you a great time when you are here. You can sense the grandeur of this area. You can enjoy this place which is full of fountains and has a huge flag surrounded by huge buildings. Ala too square has bronze statue of its national hero Manas and there is also a monument to the famous Kyrgyz writer Chingiz Aitmatov and a 45 meter high flagpole with huge waving flag of Kyrgyzstan. Ala too square is good place during the day and quite lovely in the evening. In the evening the place becomes extremely lively. Flowers and fountain show you can cherish and capture in your camera forever. Magnificent events take place here during main holidays or festivals like Nowruz and victory day.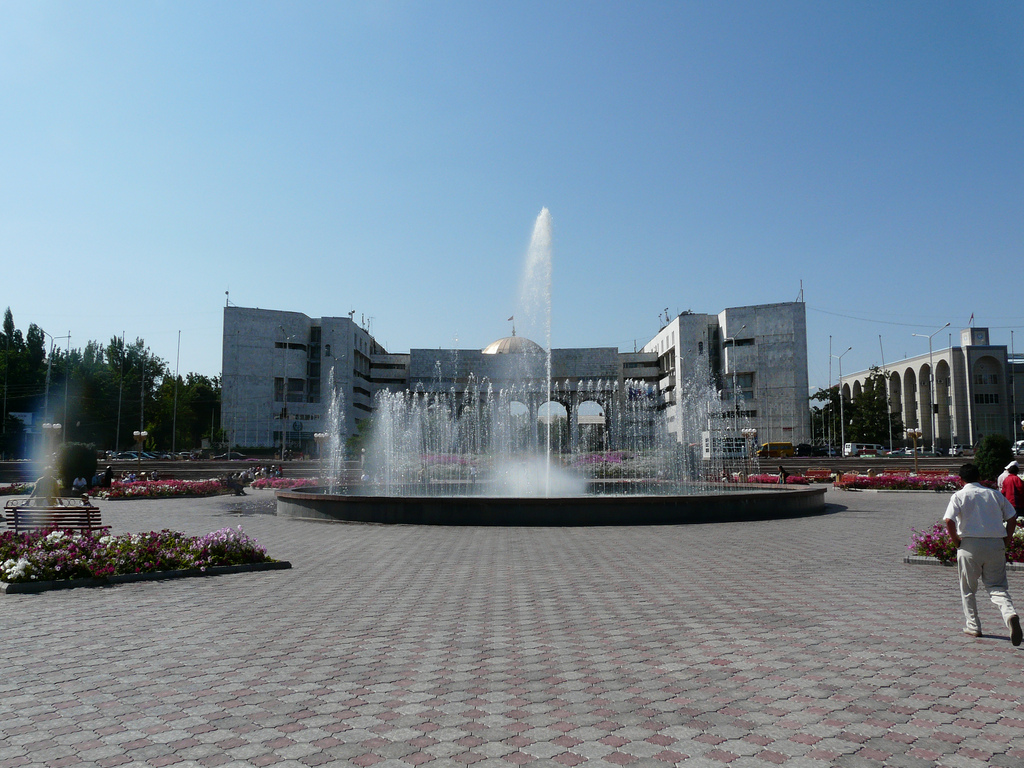 2. Museum of Fine arts

Museum of Fine Arts is dedicated to Kyrgyz Fold and applied arts and Russian art of Soviet times. Initially the museum was located in St. Nicholas Church in Oak Park and in the beginning it was state picture gallery. Today Museum of Fine Arts houses the gallery of Soviet Artist's union. The modern museum's building was built in 1974. Museum exhibits several masterpieces of National Arts and the collection of items of paintings, drawings, traditional decorative and applied arts in exhibit is over 17,500.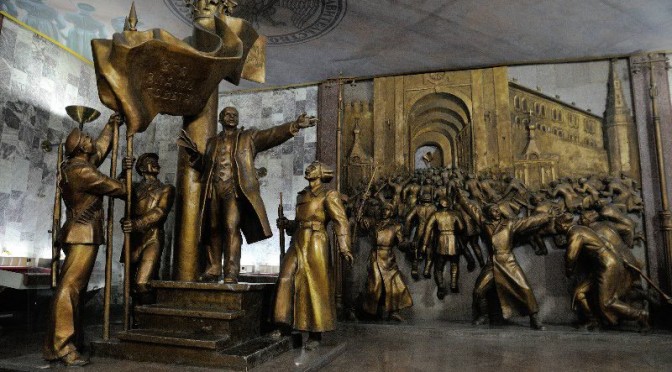 3. Ala Archa National Park

The Ala Archa National Park is an alpine national park in the Tien Shan mountains of Kyrgyzstan, established in 1976 and located approximately 40 km south of the capital city of Bishkek. The park includes the gorge of the Ala-Archa and the mountains surrounding it. So, Ala Archa Park happens to be popular destination point at the weekends. Picnickers, hikers, horse trekkers, skiers as well as mountain climbers looking for challenging ice, rock and mixed routes get their excitement fulfilled in abundance here. The park is open all round the year but late summer and early fall is the best time to go. There are more than 20 small and large glaciers and some 50 mountain peaks within the park. The wildlife here includes the very rare snow leopard on the alpine meadows and snowfields above 2,500 m elevation, wild goats, roe deer and marmots. For those who love trekking planning a longer stay in the park is great choice.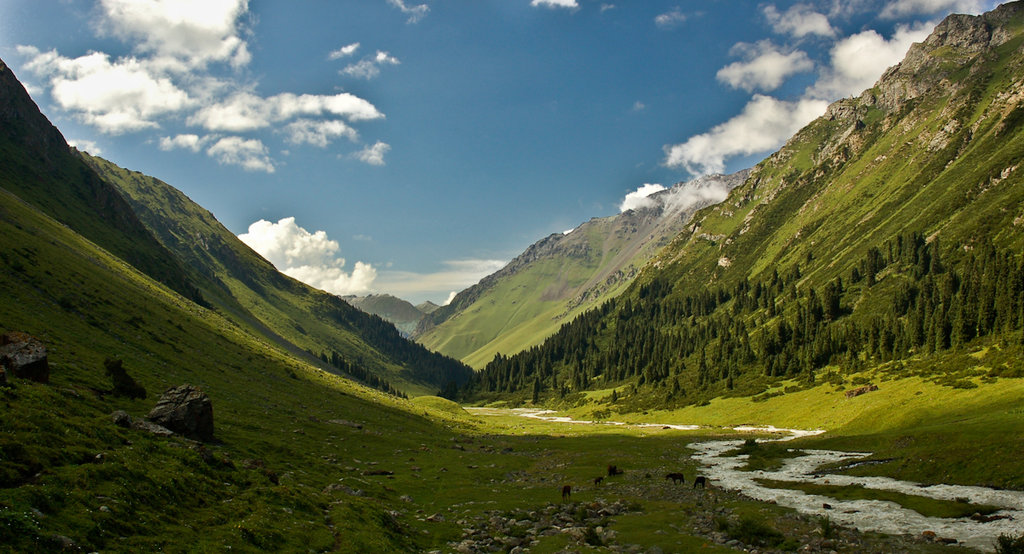 4. Burana Tower

It is a nice tower surrounded by some beautiful countryside. The Burana Tower is a large minaret and is located about 80 km east of the Bishkek, near the town of Tokmok. The tower represents grave markers, some earthworks and the remnants of a castle and three mausoleums. An external staircase and steep, winding stairway inside the tower enables visitors to climb to the top. The entire site, including the mausoleums, castle foundations and grave markers, now functions as museum and there is a small building on the site containing historical information as well as artifacts found at the site and in the surrounding region.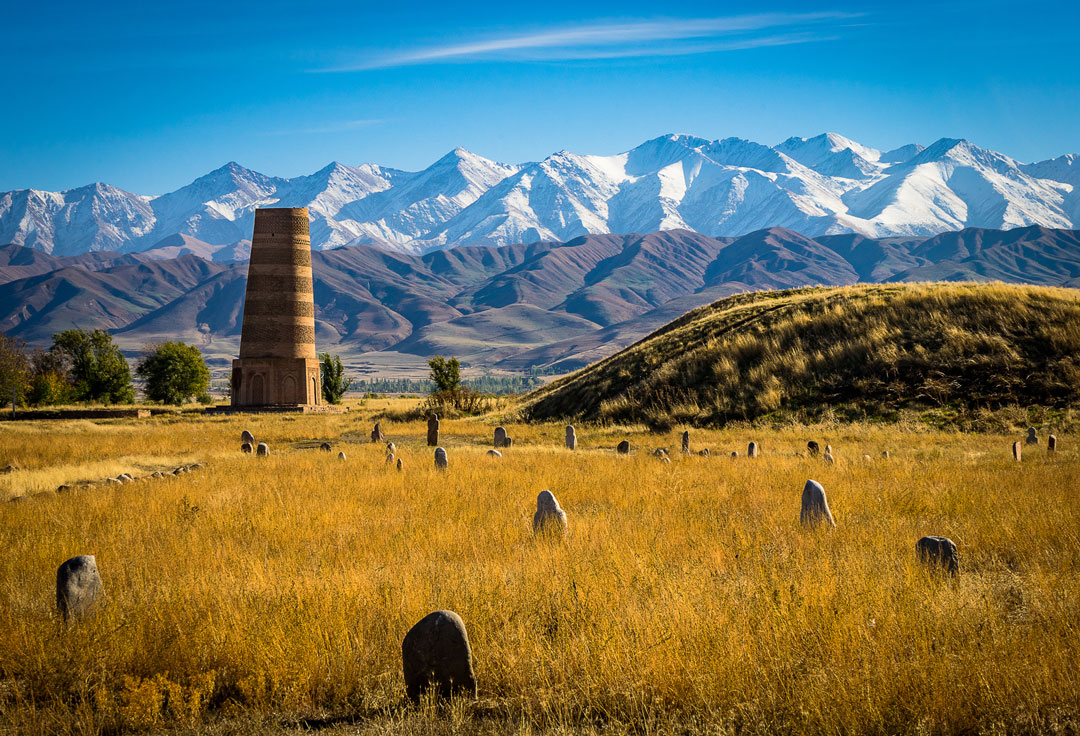 5. Osh Bazaar

The chaotic swell of people that duck and weave around Osh Bazaar make it one of Kyrgyzstan's main attractions. It's one of the largest in Central Asia and an excellent place to people watch or buy souvenirs, and everything else under the sun. The Bazaar is located on the west side of town Bishkek and is the main Bazaar of Bishkek. When you are on Bishkek tour package and once you are at Osh Bazaar, the colorful Osh Bazaar will probably stay in your memory forever. It tells you about local life and culture and it sells everything. Osh Bazaar, the shopping center of Bishkek was a key stop on the ancient Silk Road through Central Asia. The smell of spices, the crowd leaving little space to move, haggling of smiling vendors and much more gives you a vibe of multicultural intensity of the Bazaar.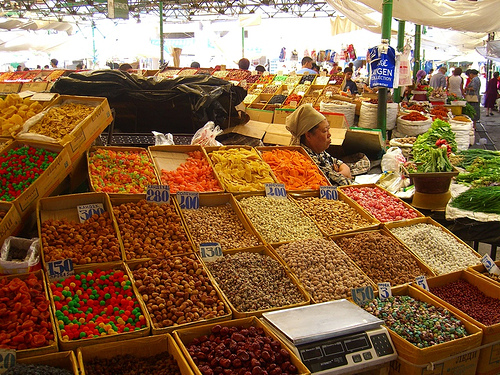 These are only 5 of exciting places in Bishkek which you can explore here. Bishkek and Kyrgyzstan is full of more tourist sights to see.