Volga River Cruise - A Lifetime Trip To Go To
River cruising is becoming popular across the world. Specially in Europe in last decade it has become a booming thing in the travel industry. But apart from the economic side of it there is whole of adventure side of it. Travellers today don't get satisfied with visiting old monuments only, they love activities. It is great to do sightseeing on a river cruise, isn't it? So in this article we will walk on a river cruise. What better than a longest river cruise in Europe? Here we are going to talk about Volga river cruise. But before that it would be quite appropriate to explore Volga river itself.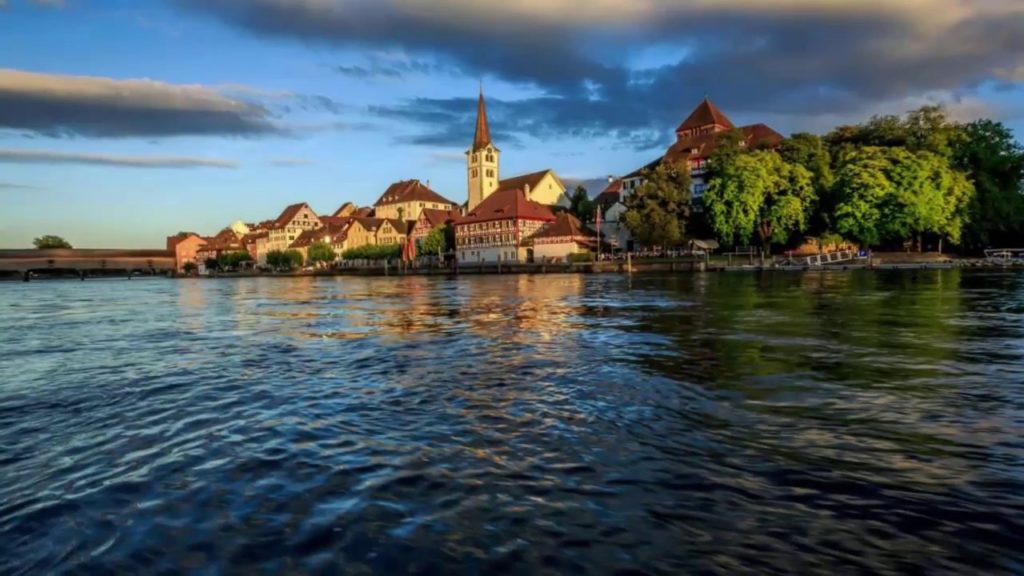 The Volga river is longest in Europe. It runs through Central Russia before finally merging into Caspian sea. Volga river is considered as national river of Russia as well. The river crosses through 11 big cities of Russia. The river name has different meaning and name in different countries. Because Volga river serves 40% of Russian farmers who live and farm along the river, Russians also called river Mother Volga. The Volga starts northwest of Moscow flows through different cities, covering 3700 km before it pours into the Caspian sea in the end. It divides into three parts: the Upper Volga, from its source in a small lake northwest of Moscow to the confluence of the Oka; the Middle Volga, from the confluence of the Oka to the confluence of the Kama; and the Lower Volga, from the confluence of the Kama to the mouth of the river itself at the Caspian Sea.

Now after seeing a brief about geographical representation of the Volga river, let us Explore Volga River Cruise which is quite exciting experience for travellers to begin with. considering the size of Russia one has to spend enough time from 7-10 days for visiting the most places in a single visit. The most popular cruise over here is between Moscow and St. Petersburg which takes from 7-10 days. But you need to add 2-3 days more in each city to see the sights there. Though both the cities are distanced by 650 km only yet the fascinating thing is that cruise passes through 10 different rivers, canals, lake and reservoirs. What does one get to see while he is on the cruise? Well, one of course gets to see attractions in Moscow like Red Square, Kremlin, the Bolshoi and in St. Petersburg the Hermitage complex, Peter and Paul Fortress, Peterhof, the Mariinsky Theatre. But this is not all, along the trip one gets to see fascinating glimpse of everyday Russian life in the countryside and villages along the river banks as well. Along the trip there comes city of Uglich, with its monasteries, churches, museums, and magnificent Palace of the Uglich Princes. You see Beloye Lake, Farming village of the Goritsy on the Sheksna river. On the 218-km comes, Svir River, which connects Lake Onega with the even larger Lake Ladoga and is frozen over from December to April, the landscape is majestic but rugged. At the small village of Svirstroy, passengers can chat to villagers and buy handicrafts. The river is a challenge to navigate because it has many dangerous shallow stretches, blind bends, debris such as floating logs to contend with, and often fog. Then comes Neva river which takes you to St. Petersburg. This is only a curtailed explanation of how many places cruise goes through but is enough for any traveller to be filled with excitement. There are even longer duration cruises available.

They say there is no better river cruise than Volga River Cruise. Most river ships are Russians here. You get all sorts of meals on the cruise. You can get single occupancy cabins as well but very few in numbers are available. Specialist guides accompany cruises and give talks about the country's life, history, culture, art and politics. Poetry readings, classical concerts, Vodka tasting, cookery demonstrations, basic language lessons, folk song concerts and many more fascinating elements of this cruise trip make it memorable for every traveller.
You need a Russian Visa to go there and roubles for buying anything there. Season for this cruise trip is limited though from May to October, because early mornings and night gets too chilly here. Photography at many places is not allowed and flash photography in all museums is prohibited. So photography or no photography this Volga River Cruise trip is more than worth to go for.
Explore Russia Tour Packages with
Dook International
, check our Russia holiday packages as below -
Moscow and St-petersburg 4 nights
Moscow and St-petersburg 5 nights