Don't Miss Out on Visiting Vinnytsia: Ukraine's Wealthiest City
Vinnytsia is a homey, beautiful city with a long history, lively streets and unique attractions in west-central Ukraine. It is the administrative center of Vinnytsia Oblast.
It's history dates back to the middle ages and it was under the Polish rule for centuries and has seen wars passing by, and now it is a free and exquisite city.
Today, the city is actively developing and constantly growing acquiring European touch and features. In 2017, Focus magazine declared it to be the best city for living in the Ukraine. It is a green city, clean and fresh with a lot of public gardens and parks.
If you are wondering about commuting, there is a good transport system in Vinnytsia such as buses, trolley buses, trams, etc. So it's a city that's easy to get in and around for exploration. Vinnytsia is known to be the best and the first in terms of its quality of roads and the third for the comfort of public transport in Ukraine.
It is a small city but it is developing in its field of tourism, it's still not many travellers' radar yet and here are the reasons why you should be one of the few to explore this city.
Top Places to Visit and Things to Do in Vinnytsia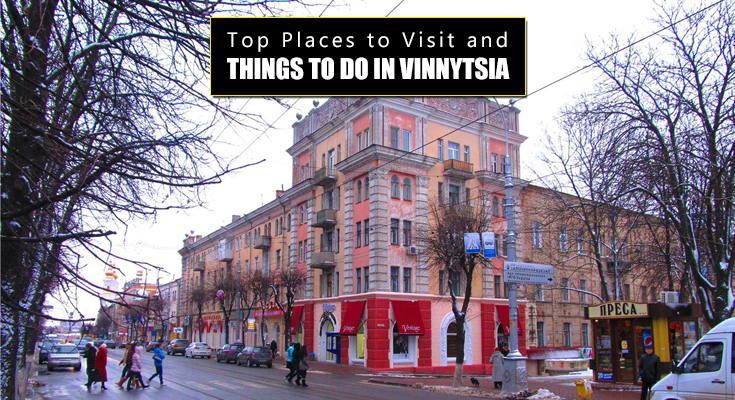 1. Experience Europe's Biggest Floating Multimedia Fountain Roshen
It's a lifetime experience to go and watch such a great and spectacular show in Europe. The show exhibits advance lightings with musical fountains that floats as it approaches toward the audience. The fountains, the performances all in all will make you want to watch the show a hundred times.
2. Explore the City Center of Vinnytsia
Vinnytsia is considered to be the best living city in the country. The city has charming architecture, tiny courtyards which give the city a home-like feeling in spirit and culture. You can wander about Soborna Street where all the main attractions are located and the bridge over the southern bug river.
3. Spend Some Time at the National Pirogov's Estate Museum
This is one of the largest museum complexes in the city located on the Shore of Vishenka Lake. A Russian medical doctor bought the estate, lived and worked here till his last day. It is open in a half storey manor house and about a few minutes from the manor is a village called Sheremetkha.
4. Discover Hitler's Abode Werewolf
This was Hitler's military field which is located in Kalininsky district. The airbase consisted of a log cabin with its concrete bunker. It comprises of two zones which are the main zone and the central zone. There are many myths about the place regarding its bunkers, construction, and the prisoners.
5. Take a Walk by the Central Park of Vinnytsia
The park is a popular attraction which is located between the streets of May Day, Cathedral and the highway. It is about 40 hectares and has several monuments, recreation center, stadium, theatre, city planetarium, ice club, gaming machines, and few other attractions.
6. Take a Tour to Europe's Confectionery Factory
Roshen is one of Europe and Ukraine's largest confectionery factories with many departments spread all over the country. The factory offers children tours, so you can take your kids and book a 90 min excursion into the world of sweets.
7. Marvel at the Holy Transfiguration Cathedral
It started as one of the Dominican monastery churches in 1639, then was abolished and rebuilt as an Orthodox church. Its appearance is adorned in the baroque style of architecture while the interiors are spread with the 18th-century paintings. It is a running religious place which is popular not only amongst the tourist but amongst the resident of the city too.
8. Try Great Street Food at Artynov Bus
After a long day of exploring the city, you can grab quality street food at this creative space. The bus is artsy selling food where you can relax, hang out, work or even attend concerts. It is an amazing venue where you can take a stop and just grab a cup of coffee and a snack.
9. Visit the Water Tower
This is the 20th century water tower which served as a symbolic and observational place. It is one of the tallest buildings in the country which survived the Great Patriotic war. The front has a 3D painting which is great for taking pictures.
10. Watch a Play
One of the best theatres in the country is Vinnytsia State Academic Music and Drama Theatre. It was established in 1940 and has staged classical Western, Russian, Ukrainian and Soviet plays. Many plays have been staged here such as Victor Hugo's novel Notre-Dame de Paris, Mykola Arkas's Kateryna, Bertolt Brecht's Der kaukasische Kreidekreis, and Lesia Ukrainka's The Forest Song.
Some other interesting places and sights to visit in Vinnytsia are: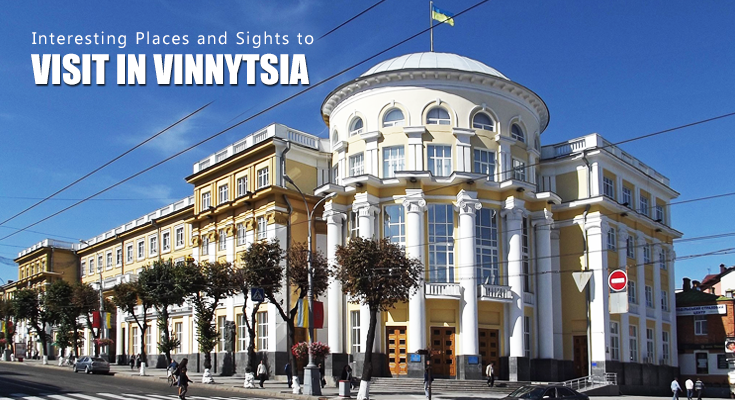 Museums in Vinnytsia
• Afghan War Museum and Slavic War Memorial Park • Literary Memorial Museum Kotsiubynskyi • Vinnytsia Regional Museum • Regional Art Museum • Miy kray-Podillia Museum • Pharmacy Museum-Estate M. Pirogov • Pyrogov Estate Museum
Monuments in Vinnytsia
• Grokholskyi Palace • Captain Dlugolenskyi House • General Brusylov House • The complex of defensive structures Mury • Gymnasium • House of Commander Chetkov • Crypt of M. Pirogov • Former Mansion • Vinnytsia TV Tower
Theatres in Vinnytsia
• Ukrainian Music and Drama Theatre • Arlekin Children Theater • Ihromaniia Entertaining complex • Khimik Theater • Regional Philharmonic Society • Sadovskyi Ukrainian Theatre of Music and Drama • Zoria Theater
Markets in Vinnytsia
• Kyivskyi Market • Pryvokzalnyi Market • Wholesale market • Centralni Market • Market MAKY • Suputnyk Market
Shopping Centres in Vinnytsia
• Gamanets Shopping centre • Zhovten Shopping centre • Kvartal • Petrocenter Shopping centre • Sky Park Magicentr Shopping centre • Vinnitsa Department Store • Feride plaza Shopping centre • Bastyliya Shopping centre
Where to Eat and Drink in Vinnytsia:
• McDonald's • New-York-Street Pizzeria • Chelentano Pizzeria • Pіdkova Restaurant • SushiYA Japanese Restaurant • Yerevan Restaurant • Lviv Handmade Chocolate Confectionery • Restaurant Bacchus • Restaurant Izium • Pechena Kartoplya • Planet Moda-Bar
Best Time to Visit Vinnytsia: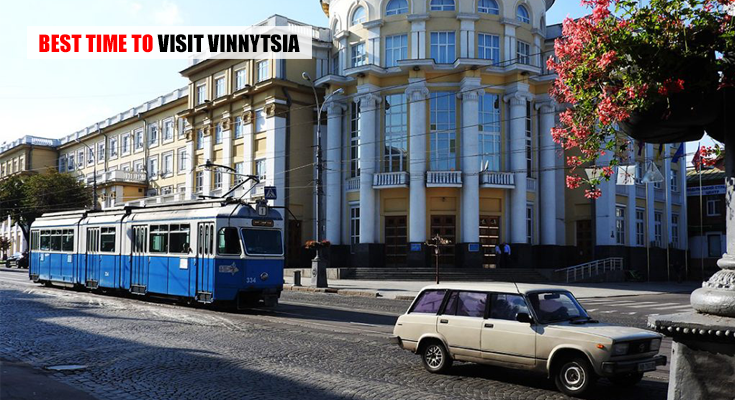 Vinnytsia has a moderately continental climate with cool summer and short mild winter. The temperate is highly influenced by the Atlantic Ocean with the coldest month being January and the warmest month July. Overall, the city has a favourable climate throughout the year and it's a good time to visit at any time of the year.
Given the reasons to put a check on this city during your travels, word's cannot describe it more than an experience! So why not create memories, stories on your own and find out what you have been missing the whole time? It's worth a visit and everything is affordable in Vinnytsia.
Book Package: Ukraine Tour Package
Know More: Attractions in Ukraine