23 Best Things to Do in Finland
Finland is a country in Northern Europe and bordered by Norway, Sweden and Russia. It's a beautiful county, from the vibrant city of Helsinki, the thick forests up to the thinly inhabited archipelago. Helsinki is the capital city which is the main point of entry to explore the heavenly country. Finland is still relatively unknown as it's in the corner of Europe, and also because it's not a mainstream tourist route. Travellers are missing out the Nordic playground which is filled with many historical and cultural attraction, the unspoiled natures of lakes, rivers, fell, wild natures and the snow in winter make it an ideal destination for both summer and winter activities.
Read More: About Finland
Top Things to Do in Helsinki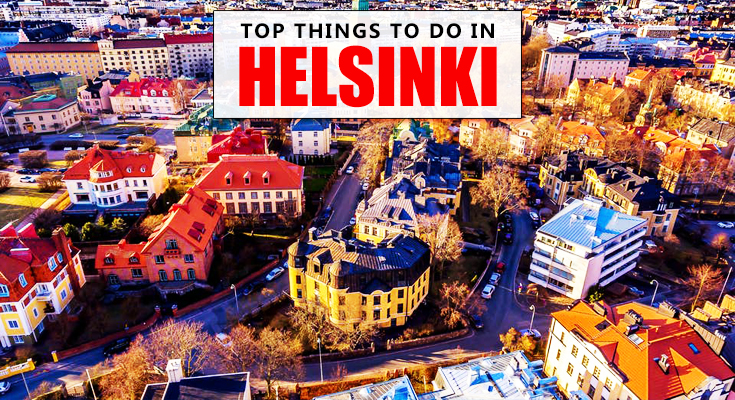 It is the capital city of Finland and it sits on the Gulf of Finland. The young city is also rated as the top most favourable place to stay due to its peaceful surroundings, equality, education system; zero crime rates and their world know the health care system. Dating to its history, a third of the town was greatly destroyed by fire in 1808 and it was rebuilt by Carl Ludwig Engel with wide structured streets and boulevards with amazing parks. The harbour is located in the heart of the city with over 300 cruises visiting the dock annually has major attractions around within walking distance.
1. Find A Good Picnic Spot At One Of The Archipelago Islands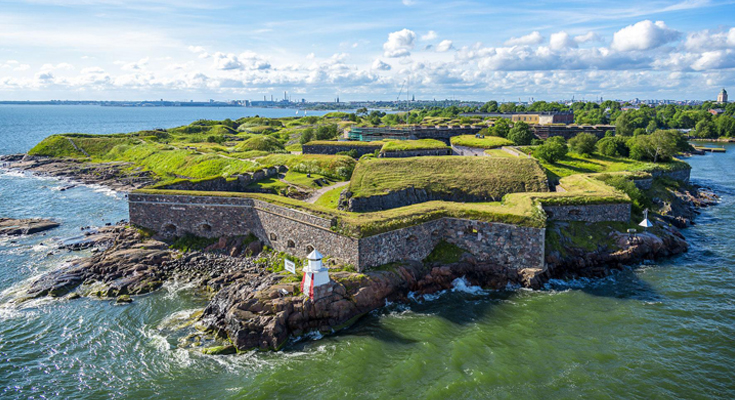 The archipelago of Helsinki has over 300 islands which provide a way to get into the hustle and bustle of the city. On summer days, it's good to spend some time at Pihlajasaari, one of Helsinki's popular islands. It has a picturesque landscape with sandy beaches as well as rocks making it an ideal place for a picnic and a spot for swimmers.
2. Visit Kallio: A Hilly Neighbourhood Full Of Cafes, Bars And Stores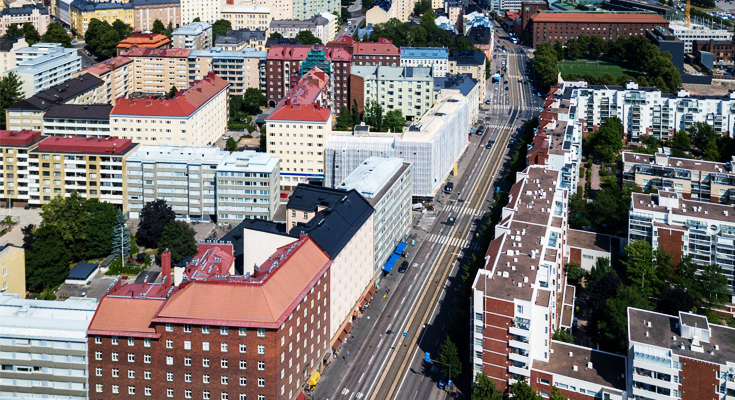 The hilly area is on the outskirts of the capital city which is extremely dense but the mystique and romantic touch to it. Since the arrival of trendy cafes, eating spots and stores, the place is drawing a lot of young, diverse population. There are many cafes and eating spots to enjoy yourself if you want to try Finn food or shop by the stores.
3. Eat Local Delicacies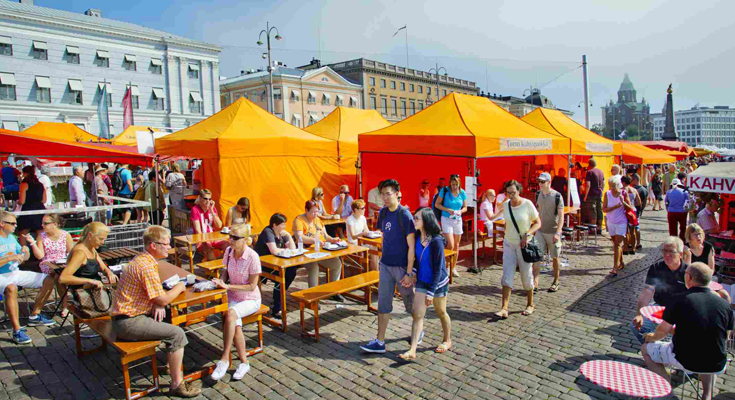 There are many traditional market halls and open-air markets in Finland where you can snack on local food. The morning markets such as Hakaniemi Market and Hakaniemi Market Hall are good places to start your day. By midday, you can grab a table just at the Market Square and Old Market Hall. Chill your afternoon at Toolontori, a small local market. By evening and night dine at any of the restaurants at Hietalahti Market Hall.
4. Take A Trip To Poorvo On A Rinkeli Summer Bus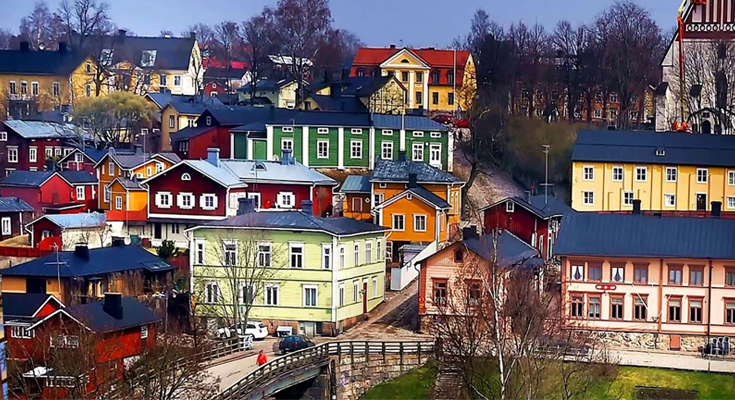 Poorvo is filled with wooden houses; cobbled streets are an easy and popular day trip from Helsinki. It is one of the most photographed national landscapes in the country and a favourite place of many tourists. You can take a tour of the town with Renkeli summer bus, it's free! It travels central Porvoo and hauls at Sikosaari, the country island reserve for bird watching.
5. Relax In One Of The Saunas In The City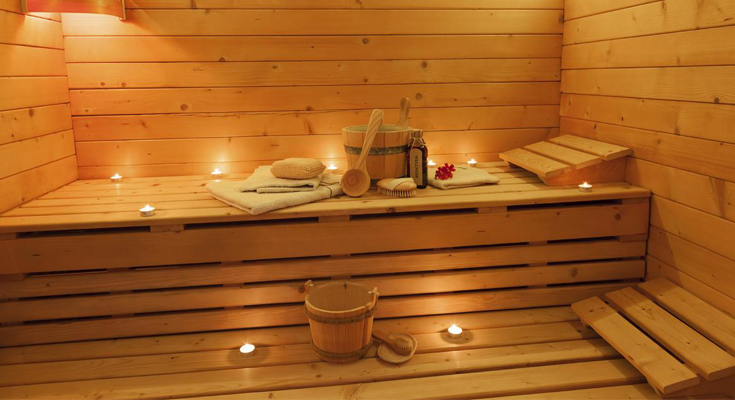 For the Finns, Sauna is not a privilege, but a way of life. It's a way of socialising with their friends and family which therefore makes it very popular in the country. There is a lot of public sauna in Helsinki such as Skywheel Sauna, Kotiharjun Sauna, Kulttuurisauna, Arla Sauna and many others.
6. Explore The Giant Maritime Fortress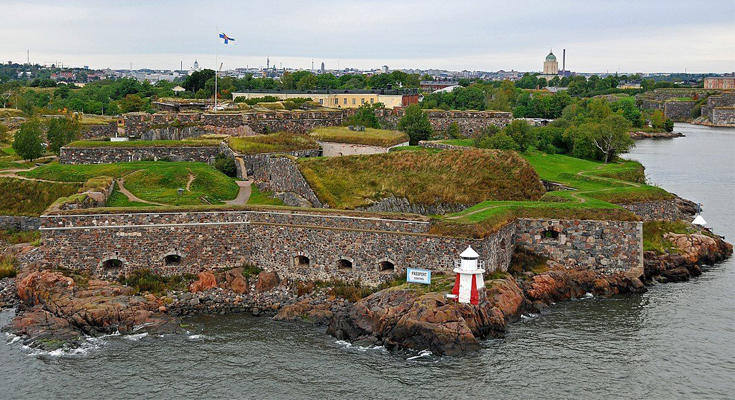 Suomenlinna is spread across the seven islands and nothing has changed about the fortress since it was overrun by Russia at the beginning of the 19th century. It is a cultural treasure of the country and its fortress, museums, events and food spots are a memorable experience for most travellers.
Top Things to Do in Lapland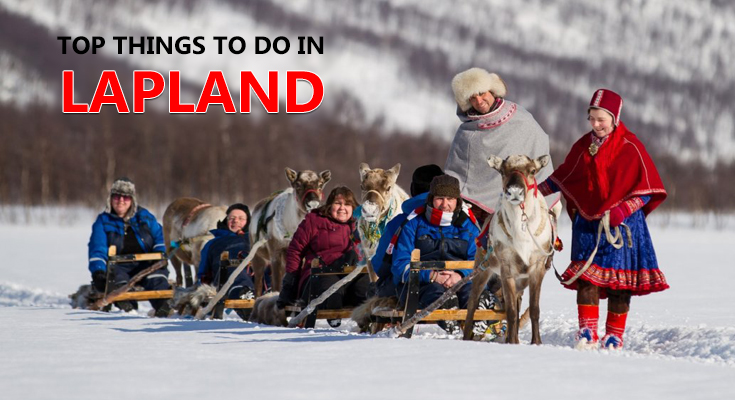 Lapland is a destination that's above the ordinary full of natural phenomenon and full of contrasts such as the autumn colours, polar nights, northern lights and many others. The capital city of Finnish Lapland is Rovaniemi, also known as the hometown of Santa Claus. If you want to see the land of Santa Claus and get a frosty bite of a reindeer sleigh ride, then Lapland is the destination you might want to explore. It's a winter wonderland of those who dreams are to explore the hidden gems of the world. There are 794 fells, 190, 000 reindeer and 1 Santa Claus in Lapland with 24-hours of sunlight in the summer's time.
1. Stay at A Hotel Made of Ice And Snow
There are two great places with ice hotels which are in Snowman World in Rovaniemi and Snow Village in Kittila. The hotels are so structurally designed with ice that makes the place so cool and beautiful. Its art with snow and ice designs sculptures and they change about every two years. It takes a team of almost 30 people to make the sculpture and about two weeks to build them.
2. Ride With No Ordinary Huskies or Reindeer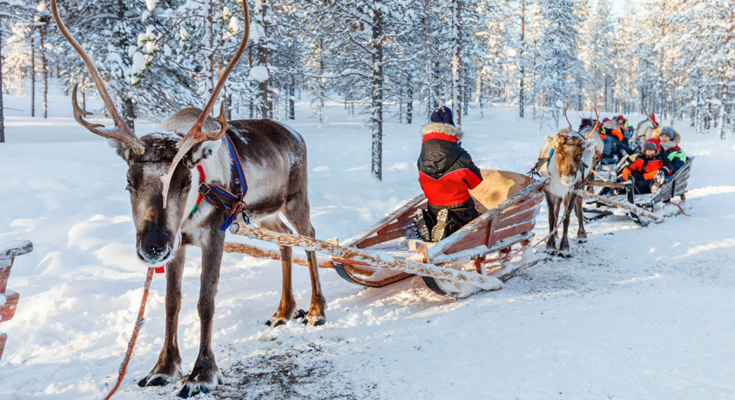 Reindeer is an icon of Finnish Lapland which makes their population equal to that of the people. The reindeer sleighs are one of the popular activities for tourist, but it's been an ancient way of getting around. The rides are usually for about 10 minutes up to one hour which is suitable for all ages as the speed stays on a moderate level.
3. Access The Wilderness in The Central Finnish Lapland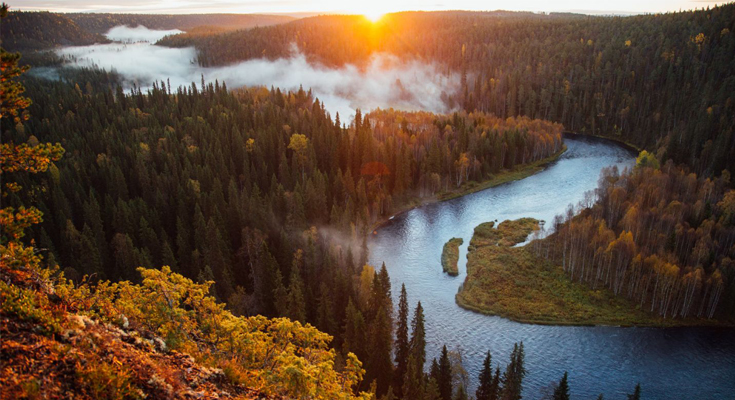 With so many mighty rivers, rugged fells, ancient forests, cultural history and untouched wilderness, you need to experience Lapland from twilight to the nightless night. There are many activities and attraction to see and do in Rovaniemi such as its national parks, riverboat cruise, wildlife safaris and many other adventurous activities.
4. Watch The Northern Lights Through The Glass Igloo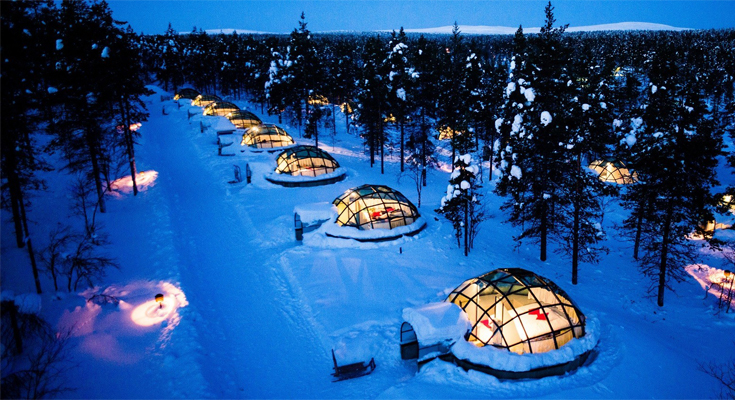 If you are not much of an adventurer or crispy cold winter is not part of you, you can gaze at the northern lights at your own comfort. There are much more choices to watch nature's much spectacular show from glass igloos to luxury suites. Seeing them is a bit of luck, clear skies when the nights are dark.
5. Hop on Real Santa's Lap And Tell Him Your Wishes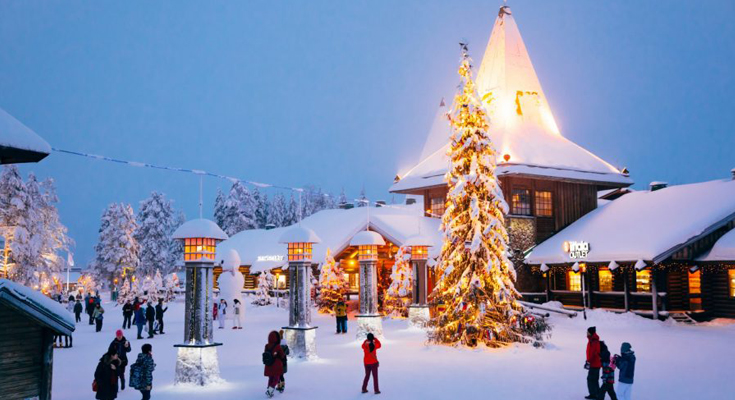 Santa Claus is at the Santa Claus Village in Rovaniemi, Lapland, Finland. He spends much of his time in this village to take care of the well-being of the children and the adults. He's also there to spread the message of love, goodwill and the spirit of Christmas across the world.
6. Explore and Get Acquainted with Sami Culture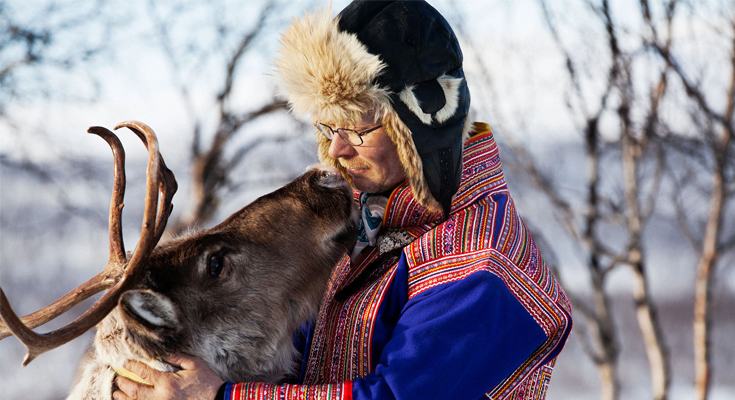 The Sami are the only indigenous people of the European Union and their areas offer many outdoor and indoor activities. They have a population of about 10, 500 and they are protected by an autonomous Semi Parliament in Inari, Finland. The people celebrate their National Day on the 6th of February and get to know their culture more than ever with many festivals celebrated over time.
Top Things to Do in Lakeland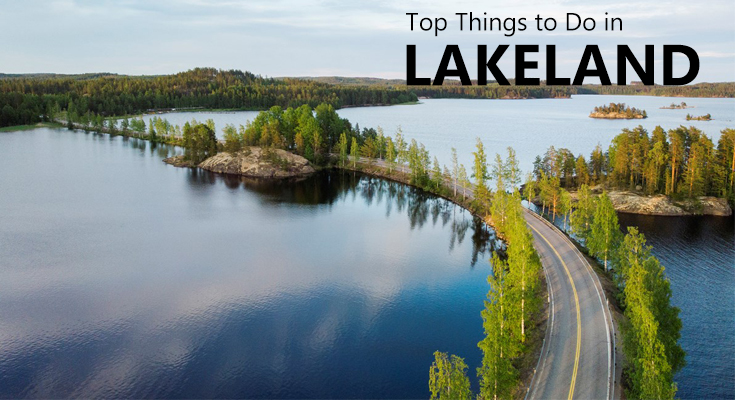 Finland is a country known for a thousand lakes, and Lakeland is that part of the country which has it all. It is the largest blue labyrinth of islands, lakes, canals and rivers interspersed with ridges and forests. There's more aqua than dry land where the water is as clean and clear as a mirror. Sometimes you can get waterborne, so it's best to practice you're paddling skills or hop on a boat for leisurely travel down by the canals and across the lakes. The place is a natural paradise with many towns and cities developed next to the rivers and lakes joined by roads through cultivated farms and forests.
1. Take A Steamship Cruise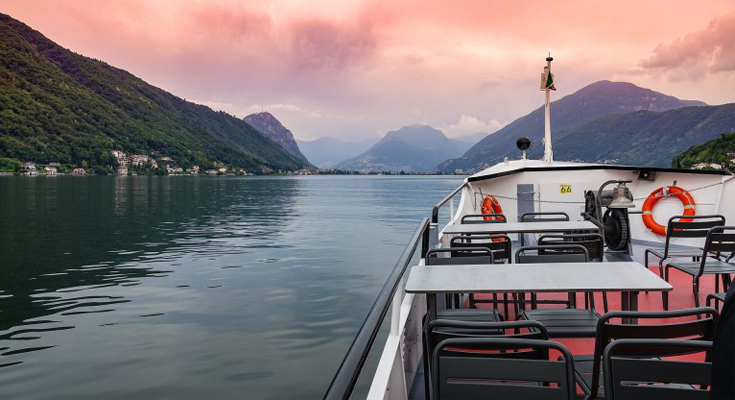 Lake Saimaa is the most exotic lake in Finland and a dream place for many sailors. The steamships still operate in this part of the country which was built hundreds of years ago. They burn wood to boil water for the steam engine to run and attract a lot of visitors, especially in the summertime. The long summer night is glorious and beautiful for a nice cruise.
2. Enjoy The Holiday Farm And Rent Cabins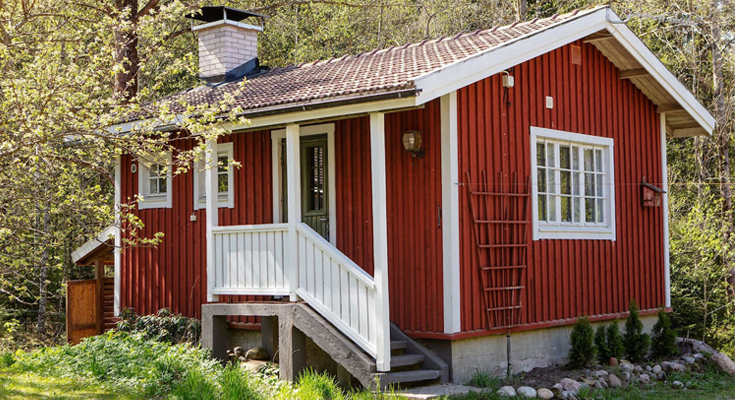 There's a Hiidenniemi animal farm where you can explore its beauty, nature and marvel at the countryside. It was once a dairy farm and in 2001, log cabins were built around the farmland. Since then till date, the cabins are going on for rental. The farm is now a functional animal farm for families along with their children to spend their recreation day.
3. Take Pike Fly Fishing Lesson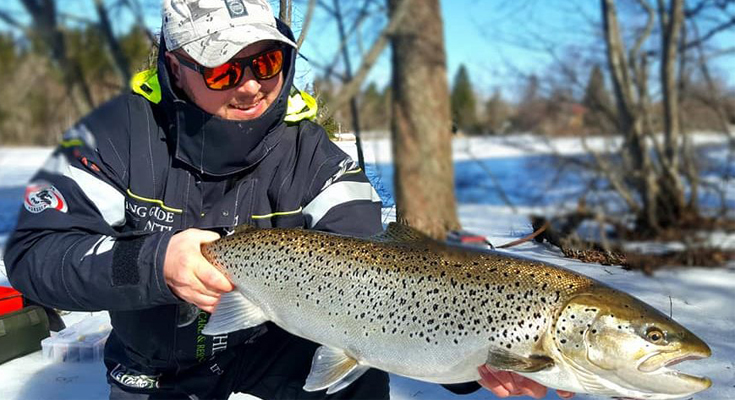 You can pike fly fishing lesson activities form the month of May to June when there's a good chance to catch a big pike in the shallow area. Catching pike is now a hobby and it's a popular activity among the tourists. It gives a memorable experience and it can be fished from canoes and boats. Before you start, get a lesson and enjoy fly fishing while in Lakeland.
4. Go and See One of The Rarest Seals in The World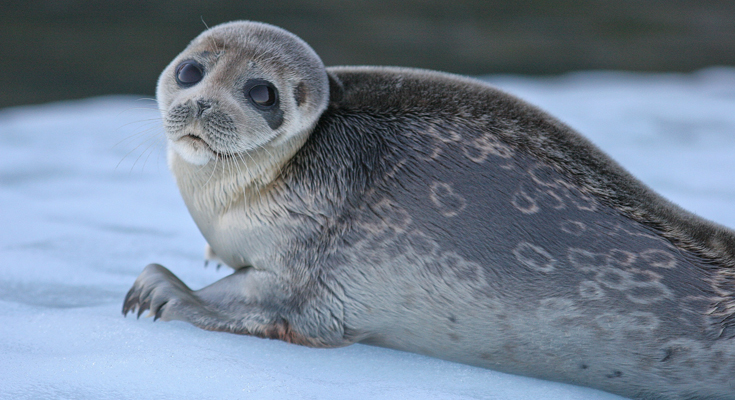 Saimaa is one of the rarest and cutest seals in the world who love in Lake Saimaa. The lake is one of the biggest in Finland and nowhere in the world will you see this adorable chubby seal. It is a mall seal which has an expectancy of 20 years and has lived in complete isolation from other seals.
5. Visit the Savonlinna Opera Festival
The festival is held annually in the city of Savonlinna which takes place at the spectacular lake scenery. It is internationally a recognised festival and each year there are almost about 60,000 audiences and a quarter of them comes from abroad. The opera has leading works from classical operatic who staged its own productions.
6. Enjoy A Great Time at The Lake With Canoeing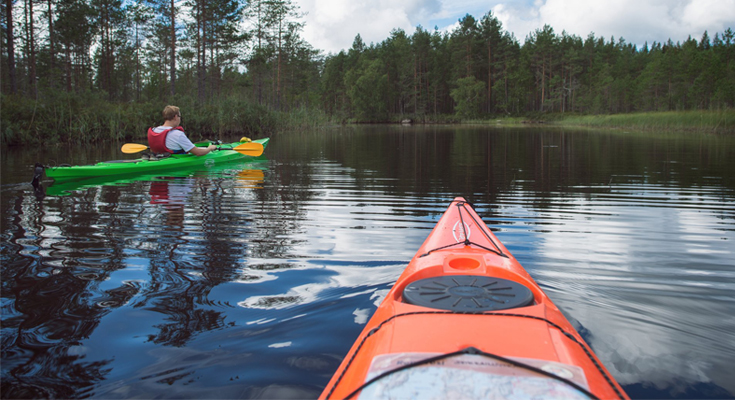 Kyyvesi is an excellent area for canoeing where you can start to follow an Old Stone Age trading route. You can get a guide who will give you a tour of 4-5 hours on the rivers around the lake. It's a fun activity paddling the Pitkas into Nykala River and continues it through the Nykala village into the lake.
Top Things to Do in Coast and Archipelago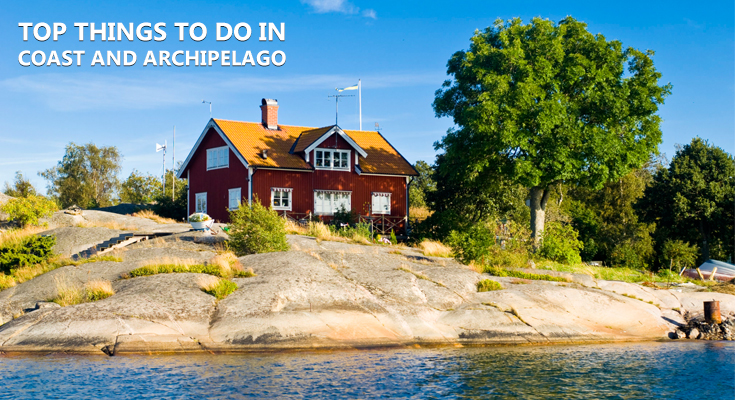 The coast of Finland boasts the world's largest archipelago which has old wooden towns, historical manors, lighthouses, large national parks, stone churches stretching all over the land and sea. Finland Archipelago has the most islands in the world where the maritime culture and old wooden villages have attracted tourists from all over the world. You can take a cruise to in the Archipelago to Katanpaa Fort Island and Isokari lighthouse.
1. Try Island Hopping Using A Bike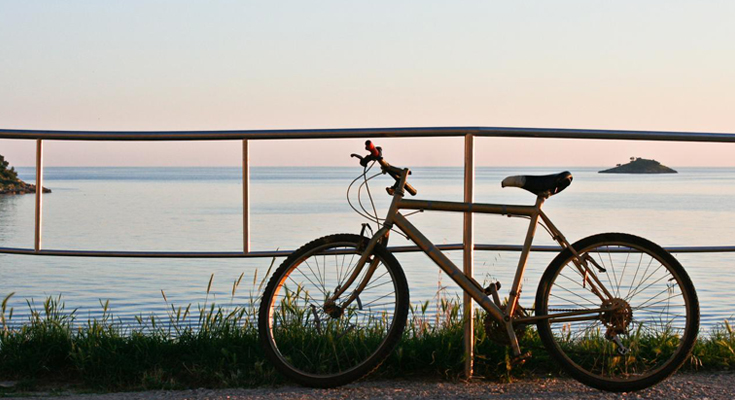 You can start from the city of Turku into Pargas where there's a route that' follows the archipelago trial. There's a popular bike route and the paved roads are smooth and it finishes at the island of Korpo. Take a bicycle friend ferries and head up to Alan Islands and then cycle 45 km to Saltvik.
2. Explore The Archipelago Sea By Kayaking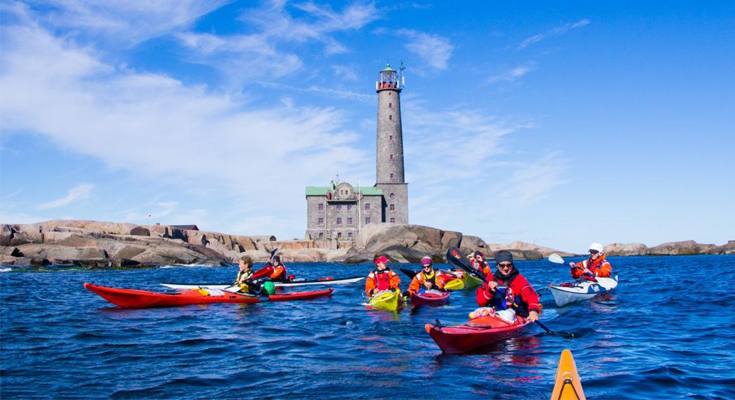 Kayaking is an ideal experience in such wonderful islands where you can start from Turku and head on. The paddling centre is just half an hour away from the city centre. You will feel a new experience to paddle out on the sea and keep it on a good balance and stay safe.
3. Try Simple and Local Food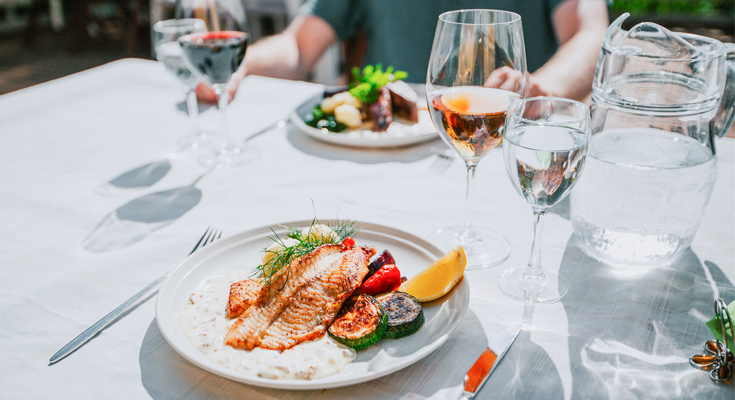 The food by this part of the area is very simple and fresh. Everything is almost available from nature, from picking berries and mushroom right up to fishing fresh fish. You will get summer meals with some nice fresh grilled fish, vegetable, potatoes served with butter.
4. Experience A Night Stay on A Lighthouse Island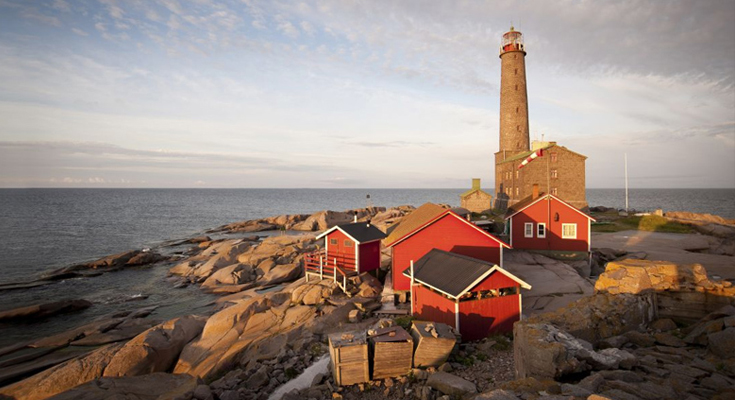 Staying at Uto Bengtskar, an old- good old fashion lighthouse is worth an experience. It has lovely staff with delightful staff along with the most impressive and majestic sights. The lighthouse has been guiding many seafarers along the safe routes.
5. Volunteer in the Archipelago National Park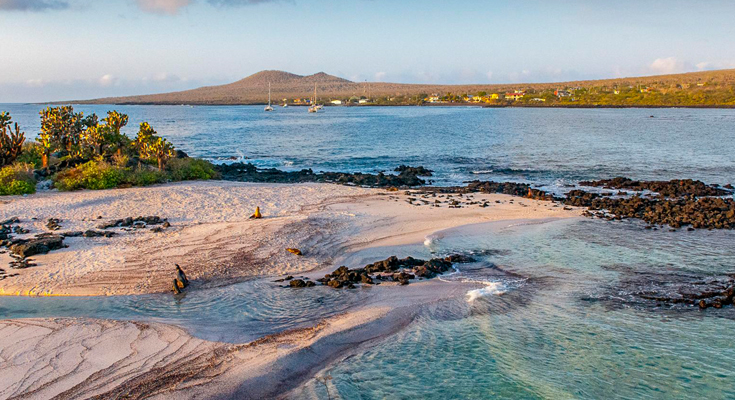 If you are a nature lover, you can skip a day on your trip and visit the national park. Here, you can join the volunteering group and help out in preserving the natural treasures of the world for future generations. Metsähallitus Parks & Wildlife Finland works together with many international volunteers from all over the world.
Know More About Finland & Helsinki:
Attractions: Best Places to Visit in Finland
Book Package: Finland Tour Package