Top 10 Cities in Belarus You Should Visit
Belarus is a beautiful country full of fields, fortresses, churches, and monuments. This European country despite lots of beautiful places remains highly unexplored among foreign visitors. But even if you think of going on a Belarus trip, you most probably don't think of going beyond Minsk city. Don't worry you are not alone. Most people did not hear about any other cities in Belarus. But because the country is so beautiful, we believe everyone must explore beautiful places along with Minsk for at least once. So, we are bringing some more beautiful cities for you to explore in Belarus. Here are the Top 10 Cities in Belarus you should visit on a Belarus trip.
1. Minsk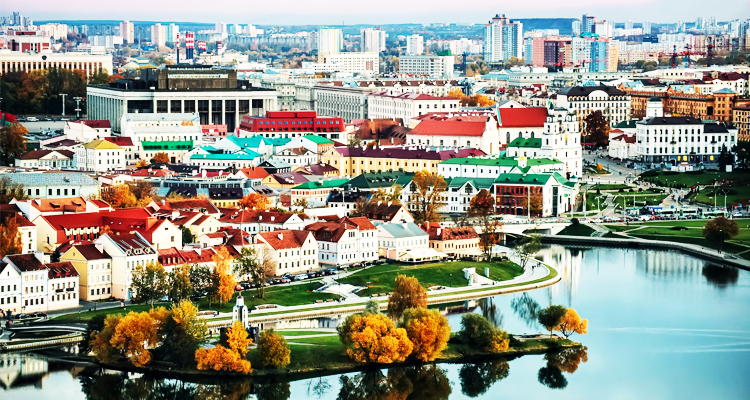 Minsk is the capital of Belarus. Your journey in Belarus starts at Minsk. You would love to be here because the city offers a lot to travelers. You can start your sightseeing journey in Minsk from Independence Square, one of the largest public squares in entire Europe. You are guaranteed to have a great time with pretty water fountains and dancing lights here. Apart from this, Minsk city is also quite popular for beautiful gardens and parks. You can have a good time at the central botanical garden. History lovers can go to the National History Museum to dig deep into the history of Belarus.
2. Brest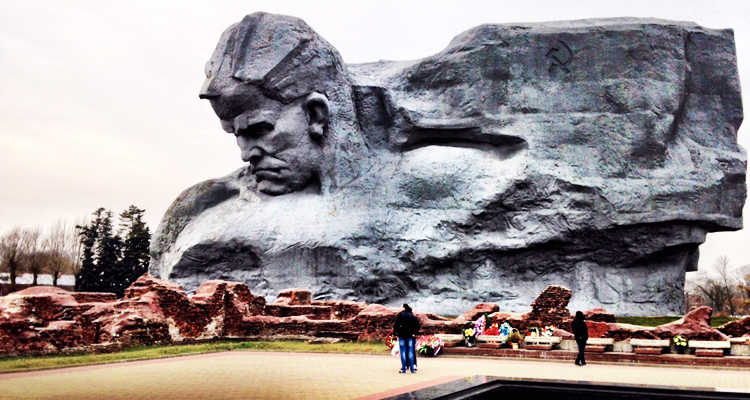 Brest is one of the most popular tourist destinations in Belarus. One of the largest cities in Belarus, Brest is full of attractions. Brest Fortress is the top tourist attraction in the city. This is the place where soldiers stayed to defend their land from German invaders for 2 months. Other attractions such as Salvaged art treasures, National History Museum and the Museum of Railway Machinery can also be included in your sightseeing list in Brest. You must not forget to take a walk along the Pedestrian Sovetskaya Street in the center of Brest because it is quite an experience to have.
3. Nesvizh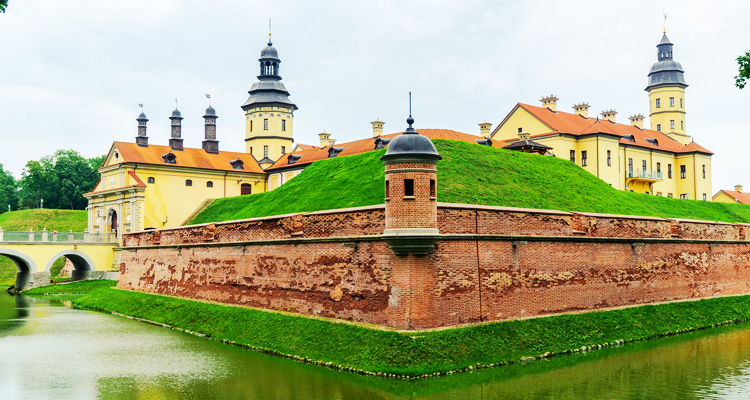 Nesvizh is a city located in the Minsk region in Belarus. This city is only 120 Km away from Minsk and this is popular for Nesvizh Castle - a World Heritage Site. Nesvizh Castle is the family complex of the Radziwill noble family - a powerful family that originated from the Grand Duchy of Lithuania. Though Nesvizh is a small place, it has some interesting places to visit such as Mir castle, Corpus Christi church, Slutsk Gate, Town Hall and cloth hall, Benedictine monastery and more.
4. Vitebsk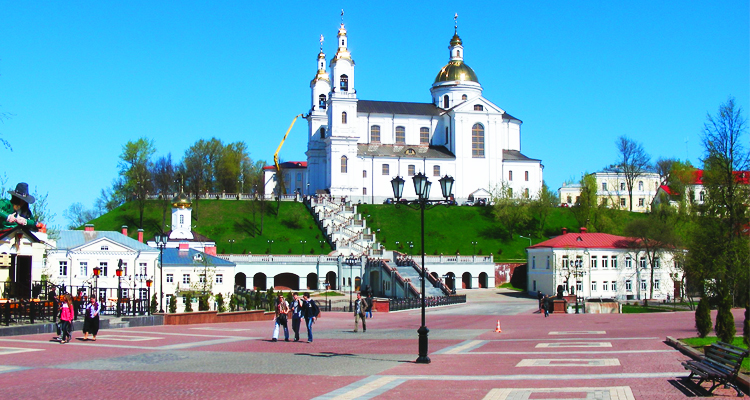 Vitebsk is a historic city. Vitebsk was founded in the year of 974 as per the official version. The city prospered because it was located at the junction of the most important trade routes. You can explore history, culture and more about the city at places like Regional History museum and National Theater in Vitebsk. You cannot afford to miss two museums of Marc Chagall. Here you can witness some of the finest works of paintings by great artist Marc Chagall. The annual International Festival of Arts "Slavianski Bazaar" in Vitebsk is yet another attraction for foreign visitors.
5. Babruysk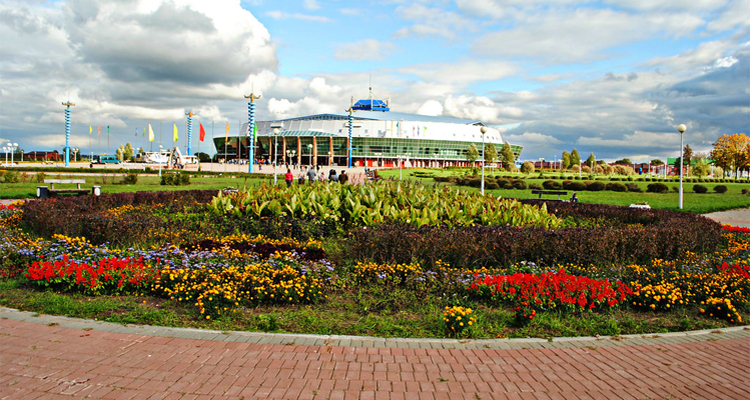 Babruysk is one of the oldest cities in Belarus. Babruysk is a less visited tourist spot but it is full of attractions for tourists none the less. You can start your outing in Babruysk at Lenin Square that contains leafy gardens and a pedestrian-only zone. Do take a picture of Lenin Statue because everyone does so. Reader or not, you must visit the iconic green library because the shape, color, and design of the library are quite intriguing. Having a relaxed time at Berezina River, exploring the architecture of St. Nicholas Cathedral and touring the ruins of Baruysk's fortress is also among the top attraction points of Babruysk. If you get happiness in a train journey, do go for one from Baruysk to Minsk.
6. Grodno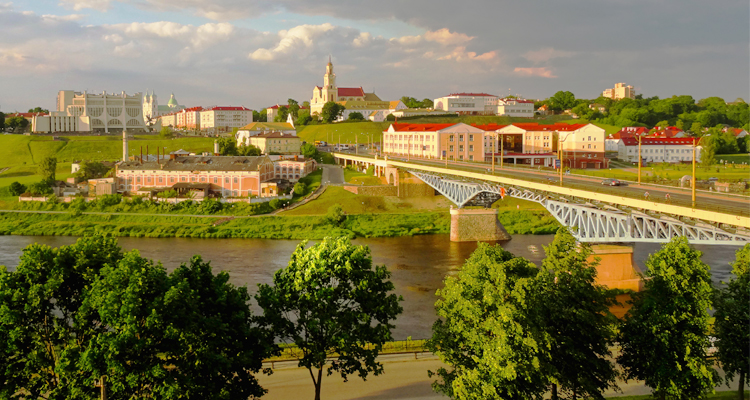 Grodno is located on the Neman River close to the borders of Poland and Lithuania. A beautiful City, Grodno gives you feel of more of Europe than the former Soviet times especially in the central part of the city. However, you do see some interesting remains of the Soviet era here such as Lenin statues and Kalozha church as you move further from the center of the city. Old Hrodna Castle, Fire Tower, Hrodna Zoo and Great Synagogue are some other interesting attractions in Grodno. You can also enjoy biking on the beautiful landscape around Grodno also.
7. Lida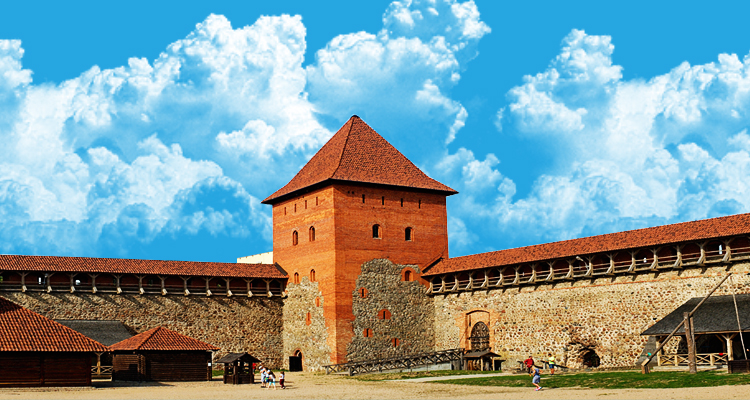 Lida is located in the western part of Belarus. Located 160 KM away from Minsk city, Lida is famous for Lida Castle, one of the most popular sites in Belarus. Lida Castle is a historical site that was built in the 14th century. This is a beautiful castle. The design features of the castle are truly appreciable and demand you to stay here for a while. Other than this, you have several other attractions in Lida such as The Roman Catholic Church of the exaltation of the cross, The Piarist Church of St. Joseph, Wooden church of the Immaculate Conception of Mary, etc.
8. Polotsk
Polotsk is located in the Vitebsk region, 250 KM north of Minsk. Polotsk is the oldest town in Belarus. In fact, this is also one of the oldest towns in the entire Slavic region. Polotsk was the first capital of Belarus. There are plenty of historical buildings and monuments here. Polotsk Sophia Cathedral is the main attraction of the town that also makes the town religious mecca of Belarus. Other interesting attractions in Polotsk are Boris' stone, Red bridge, Museum of Belarusian Typography, Saint Ephrosinia Convent and Monument to the 23 Guardsmen.
9. Pinsk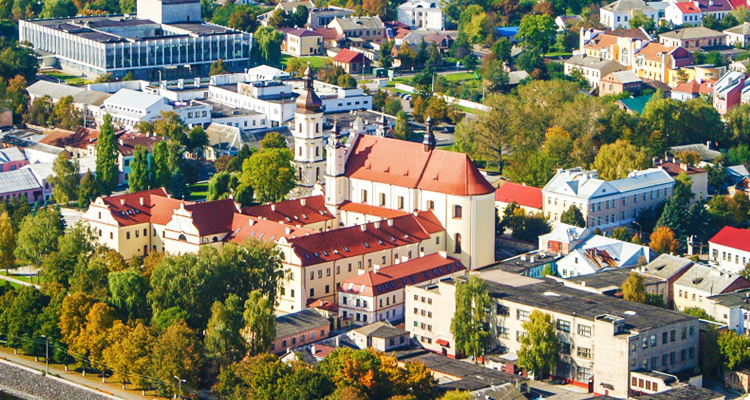 Pinsk is a very little known tourist place in Belarus. But you should visit Pinsk on your Belarus Tour because it has several attractions, a pleasant and colorful feel and more that will surprise you for sure. This is one of the oldest cities in the Brest region at the confluence of the Pina River and Pripyat River. Walking on the clean streets of Pinsk is a wonderful experience when you can see some colorful houses in this quiet town. There are many architectural sights and beautiful churches to go to in Pinsk such as the Franciscan church of the assumption of the Virgin Mary and monastery, Museum of Belorussian Polesye, Jesuit College and Polessk II Drama Theater.
10. Novogrudok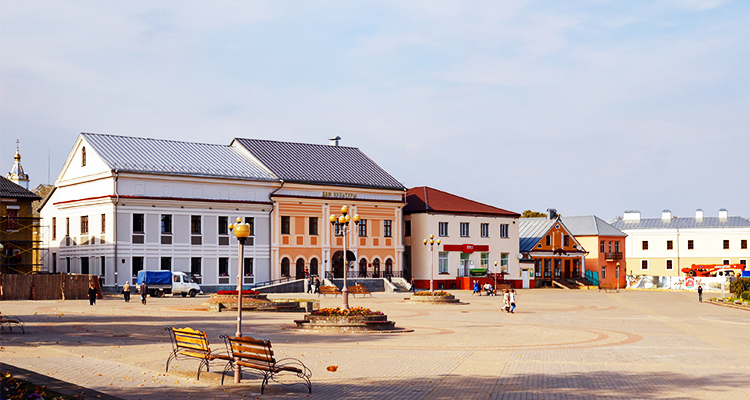 The first capital of the Grand Duchy of Lithuania, Novogrudok is a historic city in Belarus. A city in the Grodno region, Novogrudok was once one of the most important political and cultural centers of the Grand Duchy of Lithuania. You must see the 12th-century Novogrudok Castle ruins on the castle hill, the prime attraction of the city. You can experience an amazing view of the town from the hill. There are knights festivals held regularly at the castle which is also a good reason to visit Novogrudok in Belarus. Other interesting places in the city include the Church of the Transfiguration of the Lord, Adam Mickiewicz's house and more.
By now you know that it is not only Minsk City in Belarus where your trip should start and end. There are other cities in Belarus which are equally attractive. These old, historic, clean, quiet and colorful cities will surprise you when you get there. Now, you may think that you need more time and money to experience these places in Belarus. But we advise you to do so because Belarus is truly a wonderful country and when you visit these cities, you will definitely have wonderful memories to take back home.

Explore: Best Things To Do in Belarus

Know More: About Belarus