10 Best Things to Do in Belarus for Travellers
Belarus is a hidden gem in Southern Europe. This destination has been consistently getting more and more popular over the past few years. At the moment, tourist interest in Belarus is at an all-time-high with thousands of bookings being made each month. Now, Belarus has many marvel and wonders for tourists to behold. However, a few stand out among the many and today, we are going to mention the top 10 picks for tourists. If you want to get the most from your Belarus trip, then keep on reading:
Top 10 Points of Interest in Belarus You Must Visit

1. Medieval Mir Castle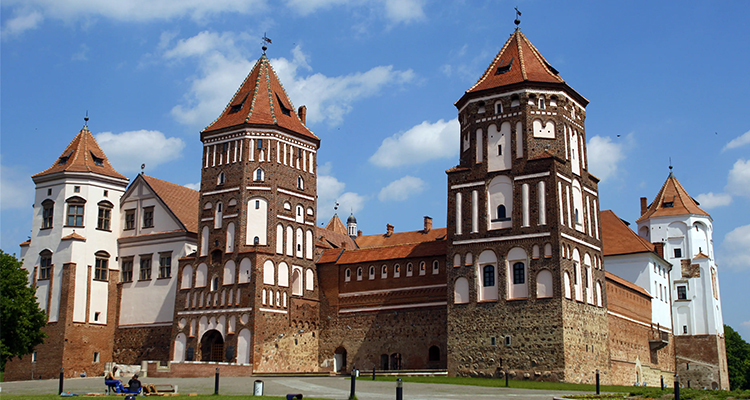 The Mir Castle located near Minsk in Belarus is one of the finest medieval buildings in the country. Originally, the Mir Castle belonged to a family of nobles called Radzivilles. The architecture of the castle itself is a combination of Gothic, Baroque and Renaissance designs which represent a unique identity in history. That is why this castle is part of the World UNESCO Heritage along with Nesvizh Palace and castle complex.
The castle is a wonderful destination for all kinds of tourists even those who are not into medieval architecture. This is on account of the fact that this castle is home to numerous events and shows during summertime. This makes the castle grounds a popular destination every time there is some event held there. The palace interiors do complete justice to its marvellous exteriors as well. It is a wonderful place to visit and that is why it ranks at the top of our list of Things to Do in Belarus.
2. Minsk, Capital of Belarus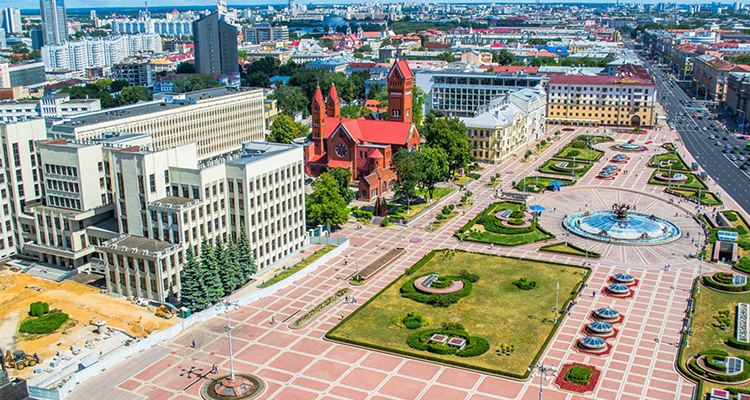 Minsk is the bejewelled beauty of Belarus that everyone wants to visit. This city does justice to the nation by being one of the most popular and photogenic spots in the country. It is well-known for hosting most of the major arts and culture festivals in Belarus and this has always been a major tourism draw.
Ever since Belarus became a popular tourism hub, this city has been at its tourism and hospitality industry's centre. The city provides a heady mix of all kinds of entertainment and enjoyment venues such as opera and ballet theatres, bars and terraces in Nyamiha and Verkhny Gorod. Promenades, cafes and shopping malls. Aside from that, you can find many other points of interest across the city which will give you memories worth cherishing for a lifetime.
One of the key highlights of Belarus' and Minsk itself are the grand street performances and nightlife on the streets. You can find many other forms of entertainment at such impromptu musical performances, lake parties and charity events as well. This means you will never run out of fun stuff to do when you visit Belarus and Minsk.
3. Brest Hero-Fortress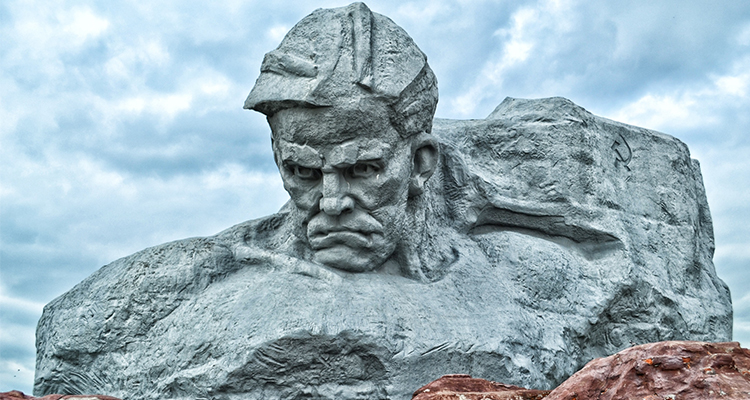 The Brest Fortress is another shining example of medieval architecture in Belarus. This fortress is located near the town of Brest and stands as a symbol of Belarusian resistance. This fort was the sight of a historic defence against invading Nazi German forces in the Second World War. The battle to hold the fort against the Nazi forces extended up to a month and since then, this area has been famous for this momentous military achievement.
In the present day, the fortress is a very popular tourist attraction with many points of interest to offer. These include the Museum of War, the 5th Fort Museum, and the Defence Museum. The ambience of the museum can take you back to the forts of old and make you feel right in the middle of the battle itself.
On the walls, you can read some of the touching inscriptions written by soldiers in that battle. Among the most famous of ones are "I'm dying, but I'm not giving up. Goodbye, Motherland!" With such an evocative and turbulent history behind it, it is no surprise, the Brest Hero Fortress is a top attraction for tourists who visit Belarus. That is why we placed it so high on our list.
4. Bialowieza Forest National Park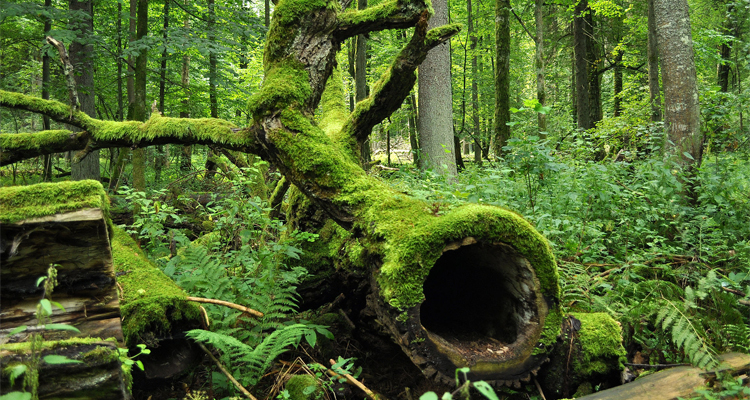 Belarus shares its borders with Poland where sits the largest and oldest forest in all of Europe. The Bialowieza Forest National Park is recognized as a UNESCO World Heritage Site. It is extremely popular with tourists with families and a pleasurable getaway from other tourist spots in Belarus. This expansive forest is filled with natural wonders which will give you some truly stunning photo moments.
Bialoweiza Forest National Park is only about 100 kms away from Brest. This city is a major tourist draw in Belarus so you get to see two attractions at the same time. Once you are actually at the Forest National Park, you can rent a bike or simply walk through it. Be mindful of the time since the park is massive even though it has rest areas at regular intervals. If you have a particularly strong urge for staying amidst the greens, then you can book a cottage right at the centre of the forest.
5. Braslav Lake Group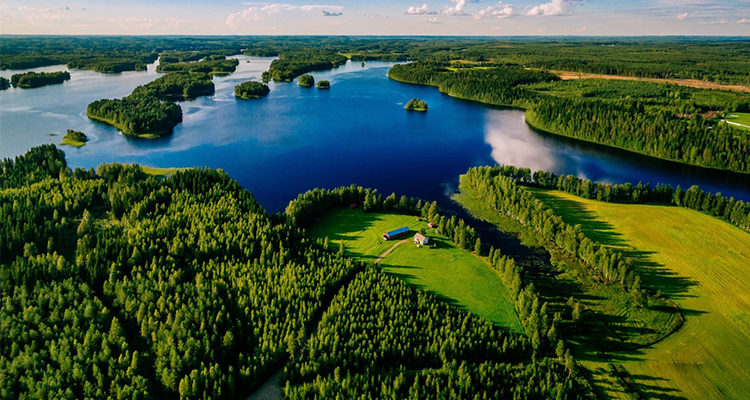 If you are partial to scenic lakes, then the Braslav Lake Group is a prime spot for having picnics and other close family events. This cluster of lakes is made of 30 individual ones out of which Drvyaty, Snudy and Srusta are the most well-known. This area has existed in the local geography of Belarus since time immemorial. According to archaeologists, the formed between 18 to 29,000 years ago. In total, the lake and its national park have a total span of 700 km sq.
The Fauna in Braslav National Park is one of the most diverse of all parks in Belarus. You can find an assortment of creatures here not found anywhere else. Among them, badger, lynx, brown bear, and swan. Other important species include common crane, silver seagull, black stork, willow grouse, and dunlin. Needless to say, this is a birdwatcher's paradise and you can spend many hours here observing and photographing several exclusive species. If you want to visit the country and love a serene sight of nature's bounty, then this should be among your first Belarus Points of Interest.
6. Grodno's Architectural Brilliance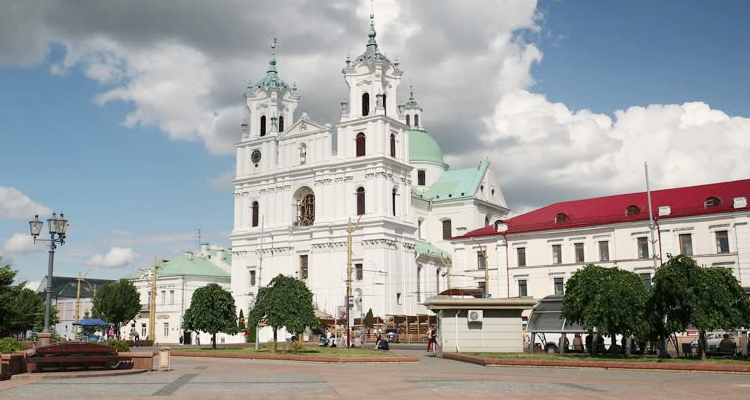 Grodno is one of the few well-preserved architectural sights in all of Belarus. The country has been a major hub for military incursions and excursions during both World Wars. Naturally, there was a lot of fighting in there as well. So, when you see that not a lot of historical sites have remained completely unscathed by war, Grodno gains a very special position.
This City in Belarus has two very important castles located on Zamkovaya Street. One of them is new while the other is considerably older. These two monuments are a popular haunt for tourists, historians and architectural enthusiasts. They are a perfect throwback to Belarus' monarchical past and display the beauty and creativity of its local artisans.
Aside from these two important castles, there are a number of churches and other minor monuments which are of some importance as well. The collection of all of these buildings and sites make Grodno a very popular and important tourist destination. This has naturally given it a place in our list of 10 Things to See in Belarus.
7. 'Belarusian Maldives'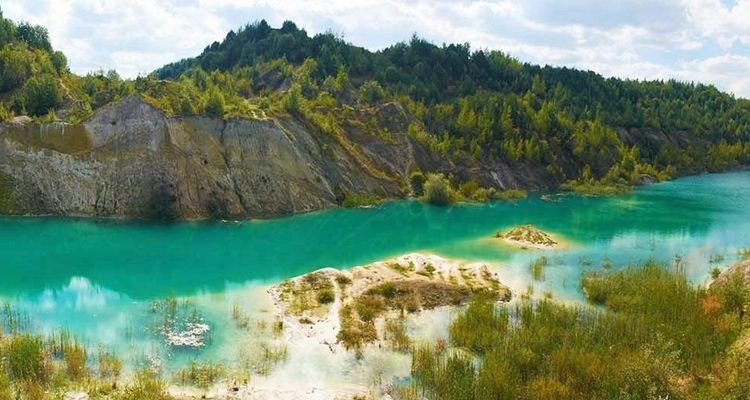 If you like going off the beaten path, then there are some very new and exciting spots in Belarus called Belarus Maldives. This collection of chalk quarries, pristine water and cliffs make for a marvellous sight. The water, in particular, is a combination of chalk and limestone which used to be quarried here. Though the mining is not active any more, it has left open a wonderful matrix of connected tunnels for tourists to explore at will.
The most popular system of quarries in this place complex can best be accessed through Volkovysk Town. This place is getting more and more popular with each passing year and the government is making strident efforts to develop the place. So, while you will only have the option of staying here in a tent or camping otherwise, in some time, you can expect hotels and lodges to open up for visitors here. If you like being first on the scene for new tourist hotspots then this place is a must-visit. You can expect to see it on many Belarus sightseeing lists in the near future.
8. Polotsk: The Geocentre of Europe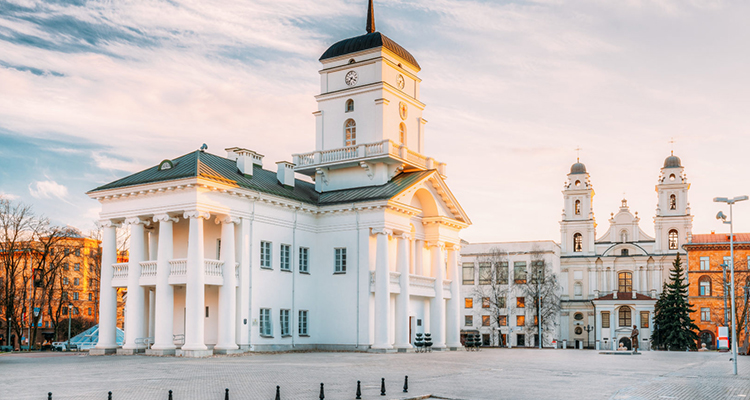 Europe is filled with many geographical wonders. Among the most significant in Belarus is the city of Polotsk which is marked the geographical centre of the country. This city has been here for over 1000 years and it has the most extensive historical background among most others. The actual geo-centre of Europe is in Polotsk and you can get a certificate for visiting it. Needless to say, this makes for quite a few photographic moments. So, you should remember to bring your good camera!
The city is also an important tourism hub and it contains many intriguing places on its own. You can spend a great day or two exploring what it has to offer. The Cathedral of Saint Sophia, the impressive 12th Century Transfiguration Church, Cross of Saint Euphrosyne and many others. You can explore a lot in a day or two and this city can be a major draw for those looking to explore the region's historical roots.
9. Silichi Ski Resort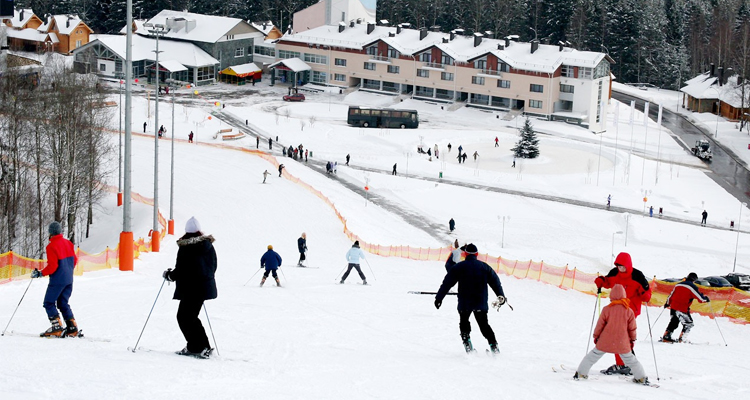 Skiing is one of those sports which you cannot really imagine doing in a realistic way until you actually do it. If you are one for adventure sports and want to cross off skiing from your list, then the Silichi Ski Resort is the place for you. It is one of the best places in Central Europe for Skiing and you can really top off your vacation here. The slopes are extensive, the views are magnificent and the entire report is a one of panoramic brilliance.
Aside from the actual sport, there are tons of different local spots, things to do and other attractions in this place. You can ride on a chair elevator and stay at one of the hotels nearby. Be sure to get acclimatized before you head to the slopes so you can breathe easy and take in all that the resort has to offer. Also, be sure to book early for your skiing sessions because they can get packed quite easily.
10. Zabrodie Village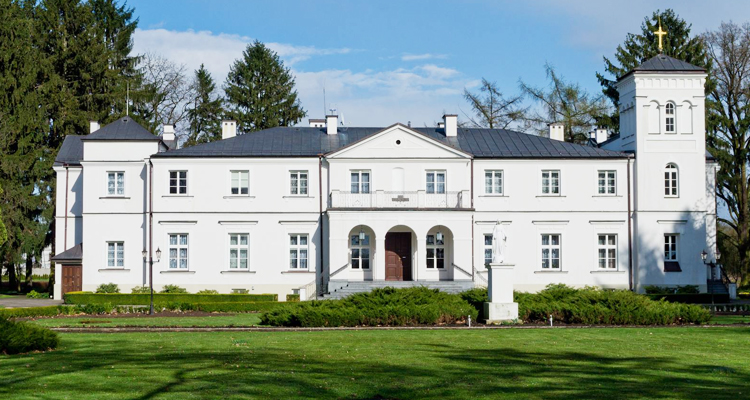 War has been a major part of what has made Belarus what it is today. This is seen nowhere better than at Zabrodie Villiage. This village hosts a memorial monument constructed by the Tsitovich family. This complex contains a large number of exhibits and items from the First World War. This complex also offers rides on oldtimers which is probably one of the very few working ones left in the world. The Oldtimer ride is particularly popular with automotive enthusiasts and the cars have been very well maintained for their age. Finally, the rural atmosphere and the humble yet endearing ambience of the complex itself is well worth taking in. If you are one for visiting old war museums and other such establishments, then Zabrodie village is definitely one you should check out.
Explore More: Attractions in Belarus
Book Package: Belarus Tour Package
How Should You Plan to Visit Belarus and Enjoy its Tourist Attractions?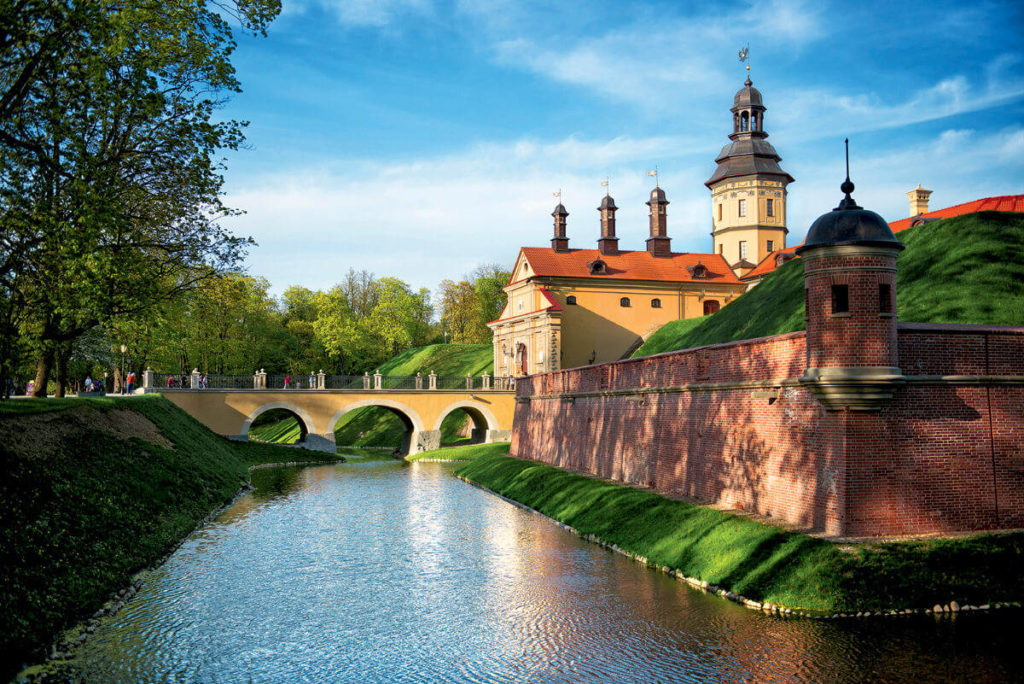 Belarus is an often overlooked gem in the crown of Europe tourist attractions. However, the country is growing its tourism presence in the world quickly and there are a lot of options now for travellers. Dook International is one of the best tour operators in Belarus. We have many standard and custom packages on offer which can give you a full tour of all the country has to offer.
Most of our international tours in Belarus are centred around Minsk and thereafter, tourists decide to go as their salted itinerary. We also offer FIT/Ad-hoc tour, seasonal discounts special offers, all-inclusive packages and many other beneficial exclusives. If you are planning a Trip to Belarus, then Dook International is the place to get your ideal travel package from.