12 Best Things to Do in Lviv Ukraine
Lviv is located in western Ukraine. Lviv is one of the largest cities in Ukraine. Lviv is also one of the most charming cities in Ukraine. A city that has not been on the radar of the tourists for quite some time has gained huge attention from the world's tourists in recent times.
Lviv looks very poetic from the outset. But if you ask what to do in Lviv then the simplest answer to that is there are plenty of things to do in Lviv. Lviv is a great combo of ancient and new.
The streets in Lviv paved with stones of medieval times and the architectures preserved in its original form are worth seeing. There are urban cafes, restaurants; cool nightlife and much more that make Lviv a true European destination for tourists. The proud and beautiful medieval city of Lviv has been the "Western Ukraine Capital of Culture" for three centuries. However, the question of what to see in Lviv remains. So, we are bringing you some exciting options in Lviv where you can explore why Lviv is a great travel destination.
1. Visit the Old Town - A UNESCO World Heritage Site
Old town is a well-preserved place in the historic center of Lviv. This is a UNESCO World Heritage Site. Visiting this place has to be the first thing you would do in Lviv. What is here for you? You have many visible and hidden alleyways, eye-catching architecture, series of cafes, small shops, restaurants and more in the old town of Lviv. The old town is quite large and spread out. You need to spend ample time here to explore interesting places like Rynok Square – the heartbeat of the old town, town hall – climb to the top to get the best view of Lviv old town, Arsenal Museum – amazing collection of medieval weapons, armor, and tools, House of legends – nearby popular café that gives you superb view of the Lviv old town from the top. Don't forget to visit the local shops and enjoy a good time at one of the cafes and restaurants here.
2. Feel the Buzz at Market Square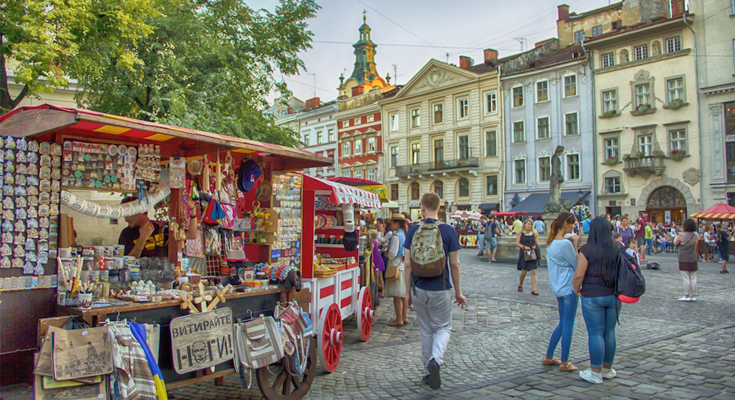 Market Square in Lviv is quite a happening place. Locals, tourists and street performers all come to the Market Square. There are cafes, restaurants, bars, museums, souvenir shops and street musicians on the market square. They guarantee you a good time. If you still want more, there are 44 tenement houses around the square representing several styles of architecture and they are a treat to watch. Also on the 4 corners of the square, there are 4 classical fountains. Each fountain depicts mythological figures such as Neptune, Diana, Amphitrite, and Adonis.
3. Spend Some Time at St. George's Cathedral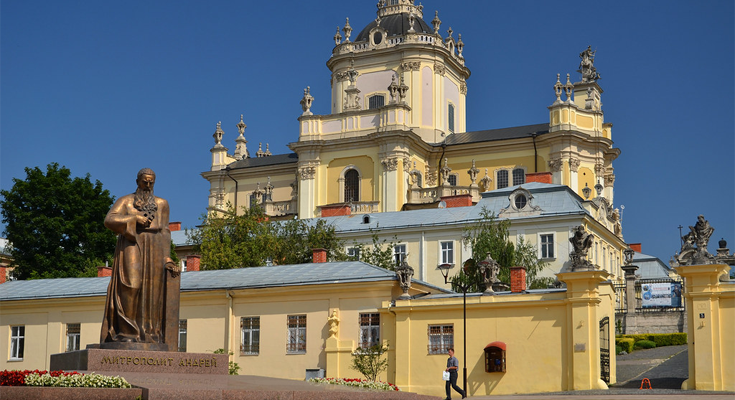 St. George's Cathedral is located on a namesake hill overlooking the Lviv city. The cathedral was built between 1744 and 1760 and today it happens to be one of the most popular tourist attractions in Lviv. If you had a question of what to see in Lviv in your mind, then one thing that you must see in Ukraine is the view of the entire Lviv city from St. George's Cathedral. Architecture lovers would find the cathedral an amazing work of Rococo architecture. Two statues, one of St. Leo and the other of St. Athanasius would catch your attention for sure. The interior of the cathedral is also quite beautiful and home to the icon of the Virgin Mary, one of the most treasured relics and amazing artifacts.
4. Enjoy Ice-Skating at the Rynok Square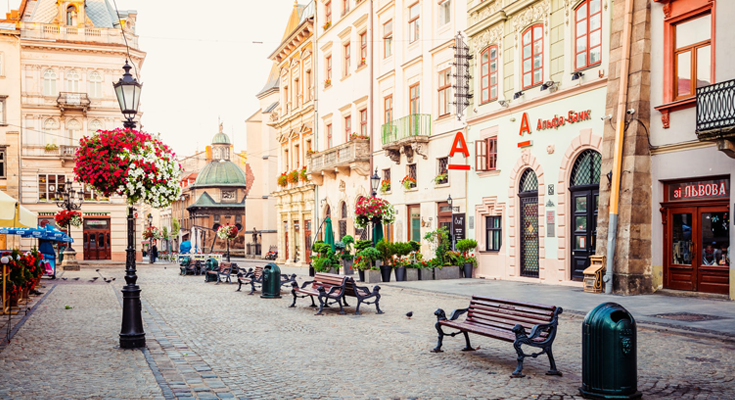 If you are an outdoor person and love some action then you don't need to think about what to do in Lviv? You just need to be at the ice-skating rink at the Rynok square. Ice-skating at the Rynok Square's skating rink is surely a fun activity for everyone who comes here. People of all age groups can enjoy skating here from December to February during the winter season. You can get there with friends and/or family. Be at the rink at night because Christmas market stalls with soft lights in the surroundings make the rink looks magical at night.
5. See the Oldest Pharmacy in Lviv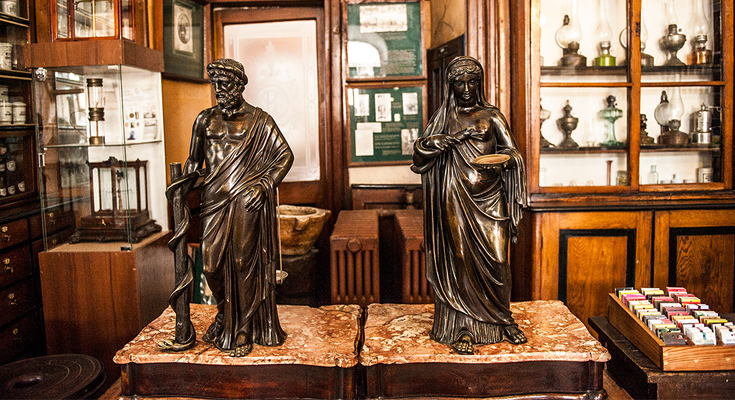 Opened in 1735, "Under the Black Eagle Pharmacy" is the oldest pharmacy in the entire Ukraine. The pharmacy is still in business. Since 1966, a pharmacy museum was opened on the premises of the pharmacy for everyone to come and see. The Pharmacy Museum since then has been a popular tourist attraction. The museum consists of 16 rooms. These rooms exhibit ancient time pharmaceutical appliances, lab equipment, medicines, dishes, prescriptions, a library with old-time books related to the pharmacy of that time and an alchemy workshop.
You can travel down the history of medicine and see how people were treated in ancient times and what medicines were prescribed in those times.
6. Enjoy a Great Show at Lviv Theater of Opera and Ballet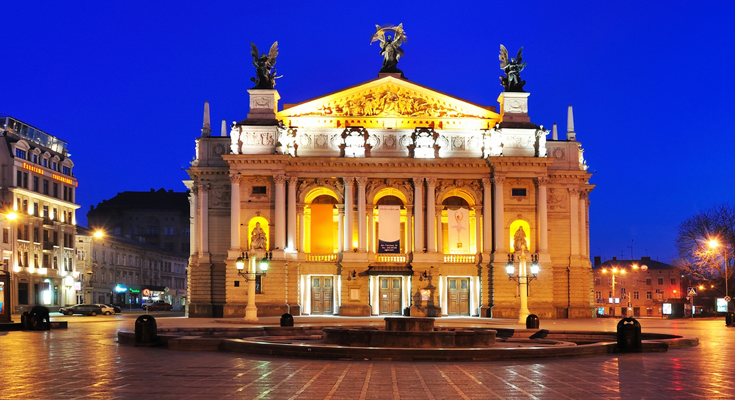 There is a unique thing about this theater. Lviv Theater of opera and ballet is built on top of the Poltva River. The river was diverted underground in the past that still flows right beneath the stage and through the center of the theater. This is about the uniqueness of the construction of the theater. But that kept aside, you must go there to enjoy a matinee or evening show. In these shows, you will witness some great performances by the artists. You will surely appreciate the magical performance by world-class soloists, a choir and a ballet troupe and 90- piece symphonic orchestra inside the opera house.
7. Feel Spirituality at Armenian Church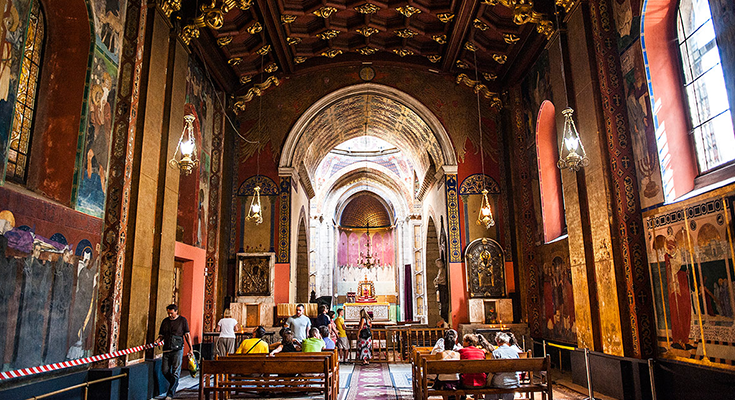 You should put this in your list of things to do in Lviv for sure. Armenian Cathedral is located in the old town of the city and this is the oldest church in the city. The church was founded in 1360. You will feel spiritual in the quietness of the church after spending time amidst the noise of Lviv city. When you get inside you can also witness ancient-feeling interiors that take you to another era altogether.
8. Enter the Dark Times in Lviv History at Prison on Lack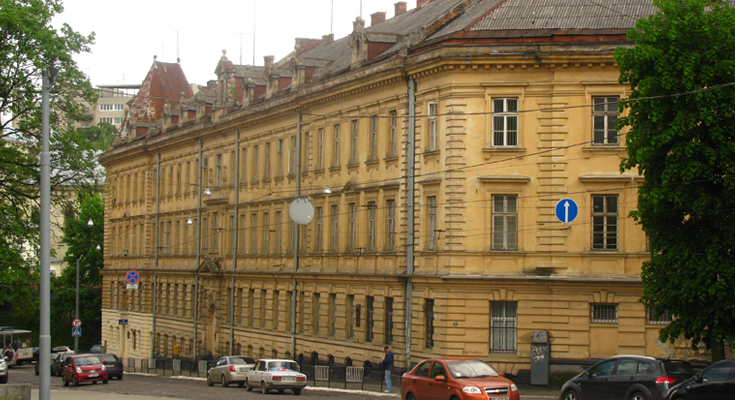 Prison on Łąck (street) is a former detention center. This is also known as the National Museum-Memorial of Victims of the Occupation Regimes. If you want to check the darker times in Lviv history during the Soviet era, this is the place you should go to. See the single prison cell, death row prison cell, investigation room and a photo laboratory here. You will understand the life of prisoners in the past who were brought here primarily because of political dissent and the mass executions that were carried out in 1941.
9. Each Season is a Festival Season in Lviv - Join one when you are in Lviv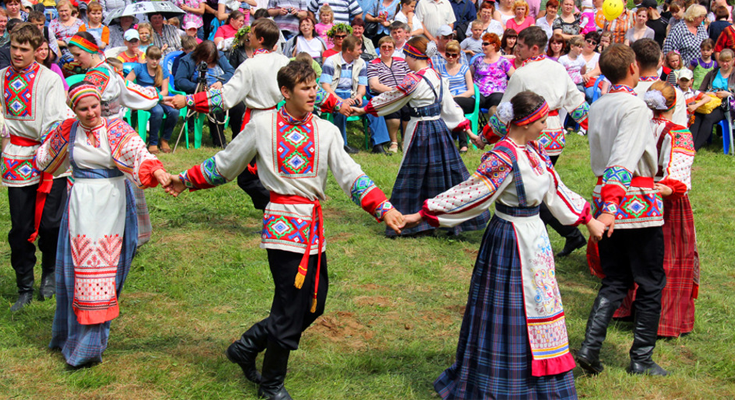 Lviv celebrates one or two festivals every month. Every season the city celebrates a big festival. In winter there is a grand Christmas celebration, in spring there is Easter egg festival, many music festivals are held during the summer and in autumn there is a coffee festival in the city. So, it is clear that no matter which season of the year you wish to go to Lviv you know that you can participate in a festival celebration in Lviv.
10. Try Coffee, Chocolate, and Beer in Lviv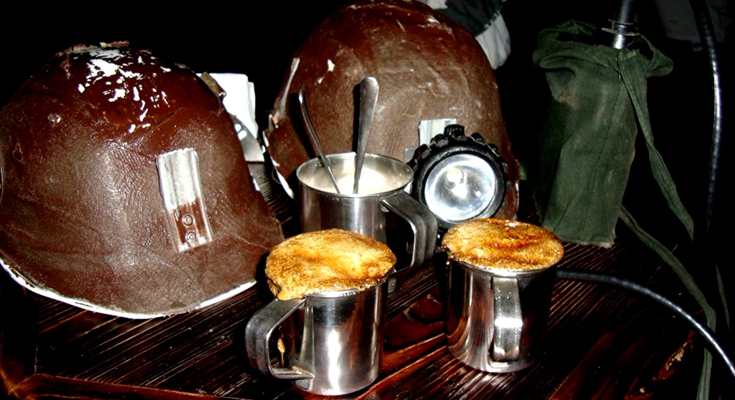 Sightseeing experience is fine but what about your taste bud? You don't need to worry about it in Lviv. Lviv is popular for its coffee, chocolate, and beer. In almost every corner in Lviv, you can see coffee houses, chocolate, and sweet shops, restaurants, and beer houses. You can sit, relax and taste anything of your choice. Some of the popular coffee shops in Lviv are Lviv Coffee Mining Manufacture, Glory Café, Svit Kavy, and black honey. Beer lovers can go to Pravda Beer Theater – located on the Market square offering 8 types of their own beers, The room wine bar – offers pleasant music, tasty snacks and good quality beer and wines, Zenyk Mytnyk – specializes in beer and potato pancakes and Kryyivka – quite popular among tourists and open 24 hours.
11. Try Galician Dishes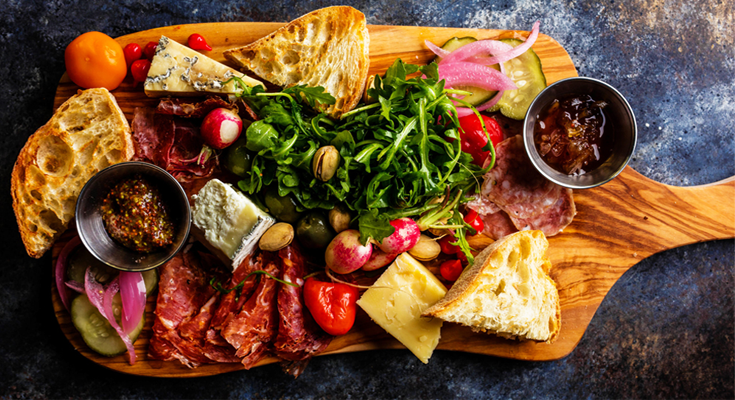 No matter which part of Ukraine you are in, you must try the authentic food of the country. Galician dishes come on top in that category. This is one of the most intriguing cuisines in Ukraine. Galicia is a historical region in Western Ukraine. Galician cuisine came in the 19th century. In modern times you can enjoy Galician dishes at several restaurants in Lviv and other parts of Ukraine. If you are a meat lover you will love the dishes such as shynka and kruchenyky. Vegetarians also have lots of choices in dishes. They can try cabbage filled dishes such as borsch, varenyky, and holubtsi.
You can try Galician dishes anywhere in Lviv. However, some restaurants that specialize in it are Seven Biggies, Kentavr, Kryjivka and Kumpel.
12. Go for Adventure at the Devil Rock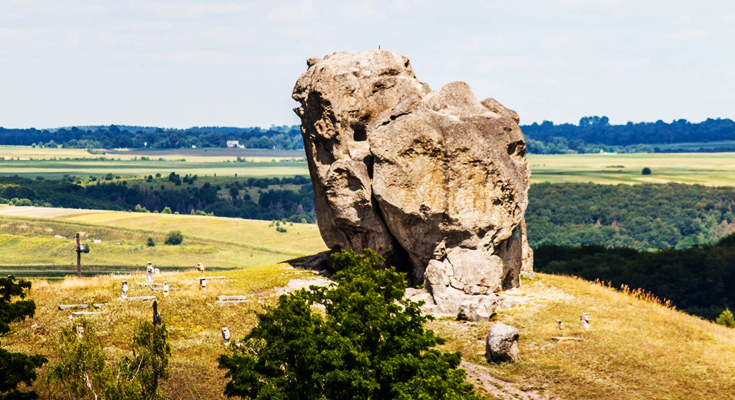 So far you got the answer to what to see in Lviv. But, if you are ready to go a little far to experience adventure, an exciting challenge awaits you a few hours outside Lviv. Devil rock is located in the Vinnykivsky Forestry Park on the outskirts of Lviv. There is a story that says that the devil rock fell from the sky in ancient times. Another story says that the devil wanted to destroy the St. Yura's Cathedral by a huge rock but got crushed under the weight of the rock. Whatever be the truth, you will definitely enjoy climbing the rock and stunning scenery around it.
The amazing rock out of the ground looks amazing from the surface and the entire view looks stunning from the top of the rock. Don't forget to see some interesting caves near the devil rocks.
Read More: Top Attractions in Ukraine
Book Package: Lviv Tour Packages