Sunkar International Ski Jumping Complex in Almaty
There are destinations in the world which attract travellers as sports hub big time. We shared with you in our previous articles that Almaty is one destination where all your imagination can just be blown away by the beauty that Almaty exudes. But Almaty is not just about its beauty these days. Almaty because of its natural landscapes, modern infrastructure, major sports complexes and great hospitality is one of the two final contender for hosting winter Olympic event in 2022. The President of the International Olympic Committee (IOC) Thomas Bach has visited a number of the city's sports facilities, including the famous Medeu High-Mountain Skating Rink, Sunkar International Ski Jumping Complex, biathlon/cross-country skiing complex and Shymbulak Mountain Skiing Resort. In this article let us explore about Sunkar International Ski jumping complex in Almaty, Kazakhstan.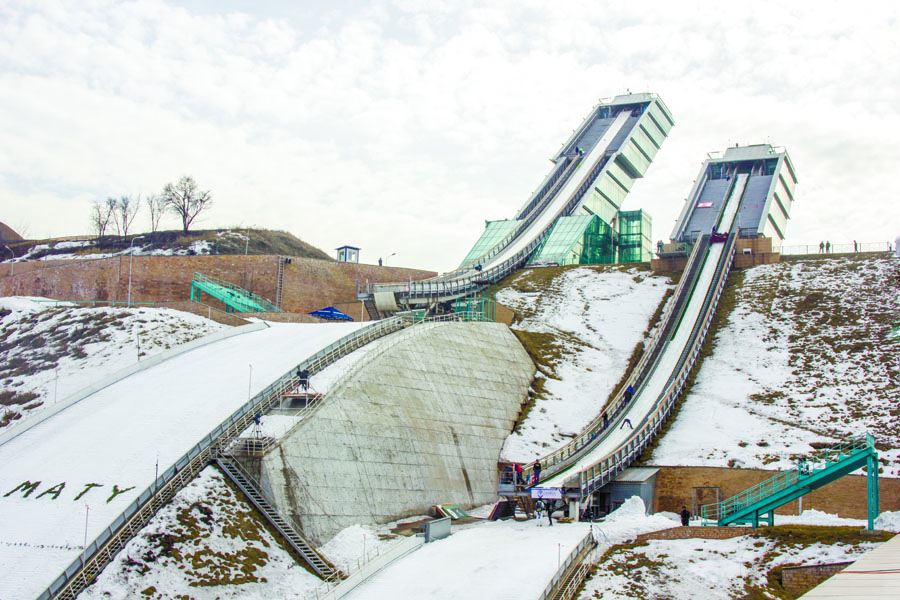 Sunkar International Ski jumping Complex is a ski jumping venue in the southern part of Almaty, Kazakhstan. This Ski Jumping complex in Almaty sits at an altitude of 900m above sea level. The complex was built in 2010 replacing an old Goreny Gigant ski jumping complex as Almaty and Astana hosted 2011 Asian Winter Games . The very uniqueness of Sunkar International Ski jumping complex is that it is located in a place where there is almost no wind. By 2013 five competition hills here got ready and all these five hills are equipped with plastic mattings and hosting Grand Prix events in summer. The spectator capacity here is around 9500 and both artificial turf and snow can be used here in all season. The fact that winter Universiade 2017 will be organised in Almaty makes these hills on Sunkar Ski jumping complex even more attractive for travellers.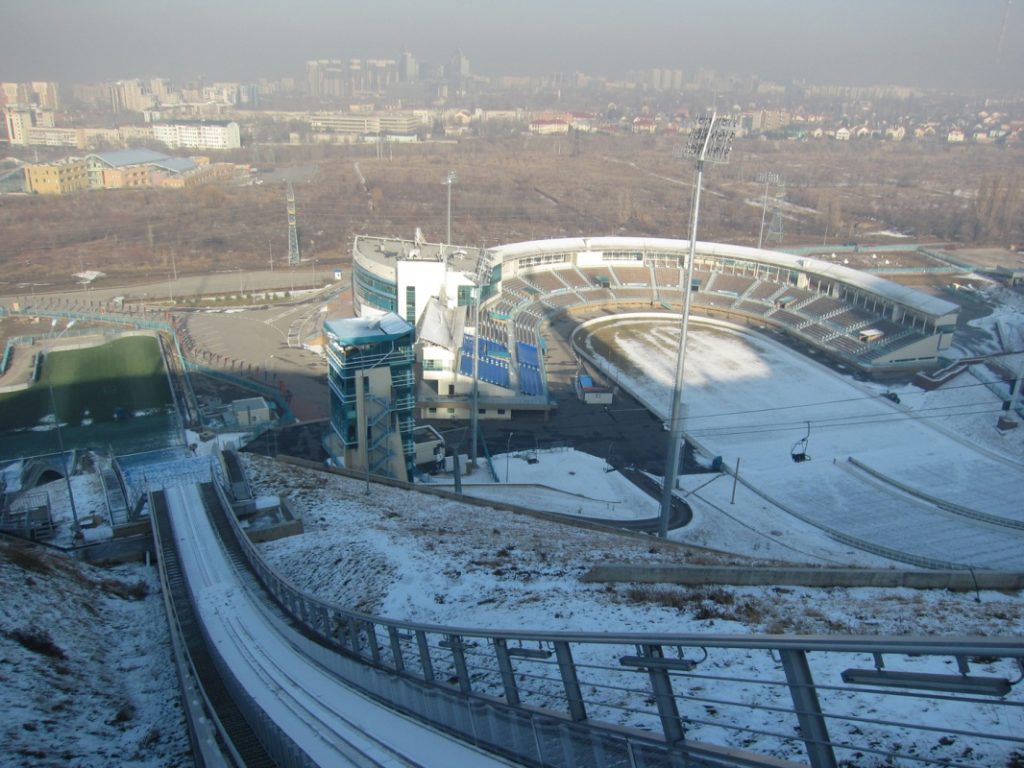 Almaty is expected to host a number of sport events in this coming sport season. The city is preparing to hold the World Weightlifting Championship, World Cup Speed Skating, Speedway World Cup, World Judo Championship, World Equestrian Games, as well as FIS (International Ski Federation) Alpine World Ski Championship and FIS Nordic Junior World Ski Championship. Apart from development of sports in the city, these sport events also contribute to the development of tourism in Almaty as they attract a huge number of sport fans from all over the world. So the numbers of tourists visiting Almaty and revenue out of it has increased allot in last few years.
Must Read: Top Tourist Attractions in Kazakhstan