Top Dalhousie Tour Packages
Dalhousie is one of the most popular tourist destinations among the hill stations of India. Set in front of the hill side backdrop of Himachal Pradesh, it covers five mountains like Potreyn, Kathlog, Terah, Bhangora, and Bakrota. Dook International offers a variety of Dalhousie Tour Packages that are sure to make planning your Dalhousie Tour as easy as possible! You can prebook one of our Dalhousie Holiday Packages before your trip and pay for it after, to save yourself the hassle!

Things to know about Dalhousie (India)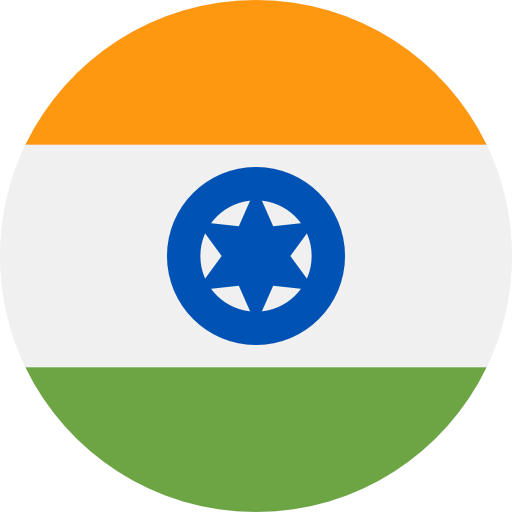 Dalhousie has a strong association with freedom fighter Subhash Chandra Bose, who loved the charm associated with the hill station. Subhash Chowk was named after him, as well as the spring water Subhash Baoli. Established by Lord Dalhousie in 1850, it is reminiscent of the colonial period with all its spectacular architecture and deep history. It is said that he got a lot of work done here in 1937, and it influenced him to a great extent. Our Dalhousie Packages will bring you to this historic destination where you too can see what Subhash Chandra Bose experienced during his stay here.

Best time to visit
Jan-Dec
Climate Types
Moderate, Humid subtropical
Experiences in Dalhousie
People who wish to unwind and de-stress will find Dalhousie to be an apt destination. You can go on a trip, take a leisurely stroll in the woods, or just enjoy Dalhousie's historic charm. The summer months, which are between April and September, are the ideal time to explore this lovely hill station. While Dalhousie's summers are pleasant and temperate and the temperature rarely drops below freezing, the winters are frigid. Our Dalhousie Holiday Packages will make sure you get the most out of your trip, no matter when you visit.

Top Attractions in Dalhousie
For those who enjoy exploring, Dalhousie offers a lot. Wherever you travel in Dalhousie, you will always discover picturesque scenery, lush foliage, and foggy mountains. Some people like adventurous activities, while others prefer relaxing with their friends and family. A family picnic near the well-known Khajjiar Lake would be ideal because of the surrounding natural splendour. The majestic St. Francis Catholic Church was constructed in 1894 under the influence of European style. This church is not just well-liked as a place of worship but is also regarded as one of Dalhousie's best tourism destinations. If you don't want to miss out on any of this, make sure to utilise one of our Dalhousie Packages this holiday season!

Planning your Dalhousie Tour might seem a bit daunting as there are so many places you can visit as well as a wide variety of activities. There is something here for everyone, whether you are a nature lover, adrenaline junkie, or you just want to wind down and relax. Dook International's Dalhousie Tour Packages offer you a variety of choices so you can pick the option that is best for you!

Best Travel Experiences in Dalhousie

One can visit this place to unwind, take leisurely strolls through the area, see churches, temples, and colonial buildings, and take in the beauty of Khajjiar and the surrounding areas. More daring visitors might go on a walk to explore local peaks and passes.

Here, couples on their honeymoon and families on vacation can relax at their own leisure. You may tour Dalhousie's preserved historical British and Hindu architecture, art and temples while taking in the area's serene and relaxed atmosphere. Our Dalhousie Tour Packages are the best option if you want to explore the area thoroughly.

Top Things to Do in Dalhousie

• On your Dalhousie Tour, get drenched with happiness at Panch Pulla Waterfall. Panch Pulla, "five bridges" in Hindi, is a mixture of five streams that come together to make this magnificent waterfall. Surrounded by a lush environment with pine, deodar trees, and a stretch of beautiful meadows, it is a sight to behold. It is surrounded by a parkland where Sardar Ajit Singh, a historical revolutionary, has been paid respect with a memorial built in his name. Trekkers, photographers, and hikers come here during the monsoon season to spend some time in the tranquilly of nature.

• Witness immesearuble beauty with the beautiful Chamera Lake included in your Dalhousie Packages. You may enjoy the lake by boating in it and taking pride in engineering marvel and the labour that went into artificially constructing it on the Chamera dam. The lake is surrounded by massive hills that gleam with flora, providing a delight for the soul. Sit or camp along the banks, go fishing with friends or family, or take a boat for recreation and refresh your mind. The sunrise at the lake is one of the most beautiful sights that Dalhousie has to offer.

• The Kalatop nature sanctuary comes to life with a vast range of natural trees, plants, animals, grasslands, and delightful views of snow-capped mountains. Intriguingly, it is marked by nature paths that offer splendid walks across the forest while coming across various species, including Eurasian jay, Himalayan Monal, pines and firs, and stunning scenery, enough for a thrill and adventure. Additionally, you can get refreshed with the water streams that discharge into the north of the sanctuary's Ravi River.

• A Dalhousie holiday package is incomplete without a visit to Satdhara Falls. Satdhara translates to seven springs that mix and fall into the beautiful pool. These crystal clear waters originate from a lush green landscape, making them ideal for anybody who wants to be in a peaceful setting and experience the divinity of nature. Enjoy the comfort of the wet mud, the beauty of the drops, and the unforgettable scent of the plants, which will energize your soul. Visiting this place is one of the most peaceful and refreshing things to do in Dalhousie, where the adventure is just a bonus, while one may shut their eyes and listen to the soothing sound of the falls.

• Enjoy adrenaline rushing through your bones while you trek at Ganji Pahari. The name Ganji Pahari, which translates to "Bald Hill," derives from the absence of flora on the hill's peak, yet this absence only adds to the beauty of the hill. The mountain is a favourite among hikers since it has a beautiful view from the summit and simple to moderate trekking from Panchapula, which serves as its base. The journey is enjoyable year-round, yet winters welcome plenty of snow, which draws extra visitors.

• Get rejuvenated at Subhash Baoli. The Baoli, a perennial spring that bears the name of the independence warrior Subhash Chandra Bose, is renowned for its therapeutic qualities that can help people recover from illness.

• Dalhousie Tour Packages apart from being fun, connect with divinity. Re-ignite your spiritual flame at the Devi Temple. The Chamunda Devi temple, devoted to Goddess Kali, has a lovely atmosphere and a mythical history. The temple is only a short 2 km hike away and is exalted with many deities. It is also decorated with intricate carvings and vibrant flags and is surrounded by thick greenery, lending the place a sense of quiet and tranquillity. It is one of the most peaceful activities in Dalhousie.

• Enjoy historical and architectural marvels in your Dalhousie Tour with a visit to the John's Church. A magnificent church with a beautiful aisle and stunning backdrop is housed in this architecture, reminiscent of an old-style stone building. The interiors have glass paintings that depict various accounts of Saints John and Peter and are enhanced by vibrant colours.

• A massive collection of literature on the history and geography of the area is housed in an ancient library that draws visitors from far-off places.

Best Shopping Places in Dalhousie

Any Dalhousie Tour would be incomplete without doing a good bit of shopping, either buying handicrafts or souvenirs to take home. Like the majority of the other well-known hill towns in India, Dalhousie has its own Mall Road. The majority of social interaction in the city takes place there, and you may see individuals relaxing by doing nothing on any given day. It's a terrific spot to meet the locals and buy wool shawls, crafts, and other handicrafts made in Tibet.

Why Travel to Dalhousie?

Dalhousie would be the perfect destination if you're seeking for a peaceful, quiet area to harmonise your spirit. Your body and mind would be illuminated by the abundance of lush meadows and a fascinating fusion of fir and pine trees for a truly unique encounter. Even foreign tourists choose to travel to this exquisite spot, which is perfect for honeymoons and family vacations.

Dalhousie has a lot of noteworthy locations that should be on your list of things to visit. In several areas of this gorgeous hill station, you will see nature in her imposing form, giving you the impression that you are in a fairyland.

Travel Tips for Travelers

The weather here varies greatly and it might get a bit chilly, so keep that in mind while packing. No matter what time of year you are travelling, pack warm clothing. Pack lots of cotton clothing if you're travelling in April, May, or June, but don't forget to keep a lightweight jacket. Additionally, wear layers so you may add or remove clothing as the weather changes quickly. Thermal clothing and thick jackets are a necessity, especially in the winter. Always keep extra pairs of fresh socks on hand.

The best way to explore Dalhousie is on foot, so wearing durable, all-weather, all-terrain shoes is a must. Remember to show respect for the native inhabitants of the area by refraining from wearing provocative attire, especially while entering a monastery or shrine. If you are visiting Dalhousie for the first time, Dook International's Dalhousie Packages are here to make your trip easy, fun and memorable.
Explore More: Indian Tour Packages