Golf in Baku - A Group's Visit To Azerbaijan
Azerbaijan: A New Exotic Golf Destination
Azerbaijan has been a significant place in the history of the great silk route. It was once an important stopover for the people traveling from east to west and vice versa for trade, cultural exchange, and other reasons. Azerbaijan is the place where the east meets the west. This is a country in the Caucasus region and a popular travel destination. But you need to decide what excites you the most about a place apart from obvious activities such as sightseeing. Dook International keeps giving you fresh reasons to explore a place and with this spirit, we recently organized a Golf Tour to Azerbaijan for a group of 12 people for 5 nights from 25th August to 30th August 2019.
Read More: About Azerbaijan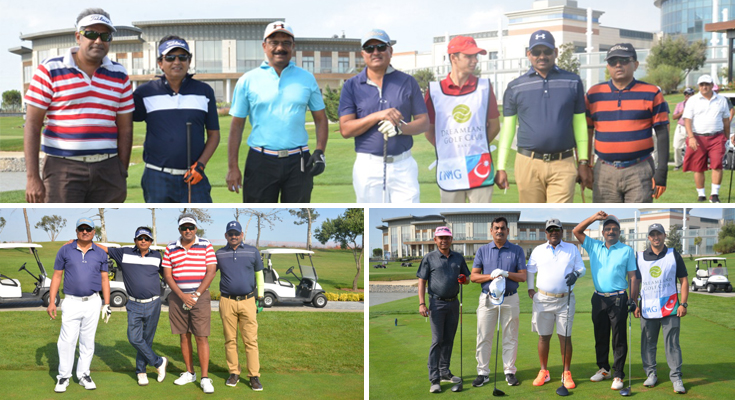 So, here we are telling you why Azerbaijan is popular for a Golf Tour and what the other highlights of this tour were.
Why Go to Azerbaijan for Golf
Azerbaijan is a popular travel destination anyway. However, many experiences in the country and the capital city of Baku make it truly an amazing place. Playing Golf in Baku is one of those. Though Golf in Azerbaijan is a relatively new sport, yet the country has shown tremendous developmental interest and today it is offering world-class golf experience to golf lovers.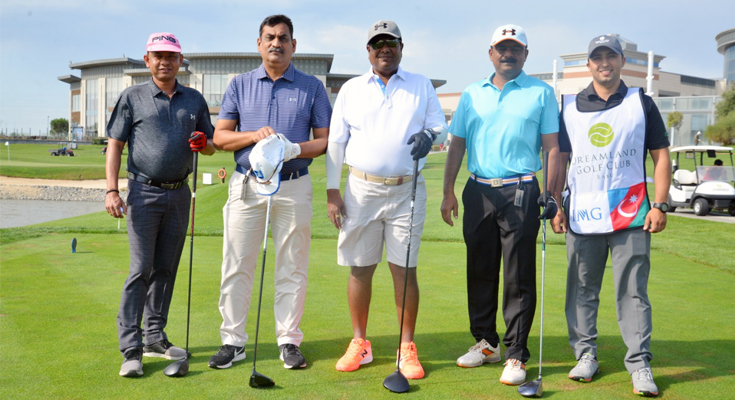 Dreamland Golf Club in Azerbaijan is offering world-class experience to both novice golfers and professionals. The play area of the club is 5 thousand square meters. So, the following points highlight why one should go for an Azerbaijan Golf Tour.
• Azerbaijan has a favorable climate. • The country has a long season for playing golf as the golf season starts here in March and ends only in December. • There is the world-class Dreamland Golf Club near the capital city of Baku. • The club is designed for world-class competitions. • The best facilities such as five-star hotels, magnificent service, picturesque nature, attentive staff, and a tranquil atmosphere make your holiday super cool.
So, the Golf was the starting point of the tour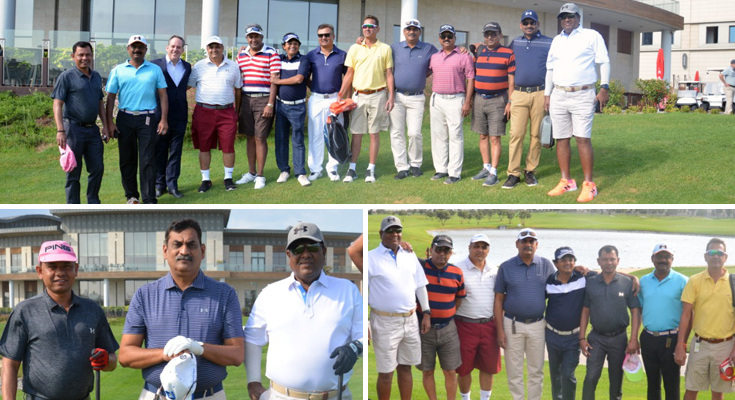 There are several Golf Tour Packages but Dook offers the best one. With the best package a group of 12 people arrived Baku on 25th August and straight after the transfer from to restaurant where the group had breakfast, they were driven to the Dreamland Golf Club.
Dreamland Golf Club, Baku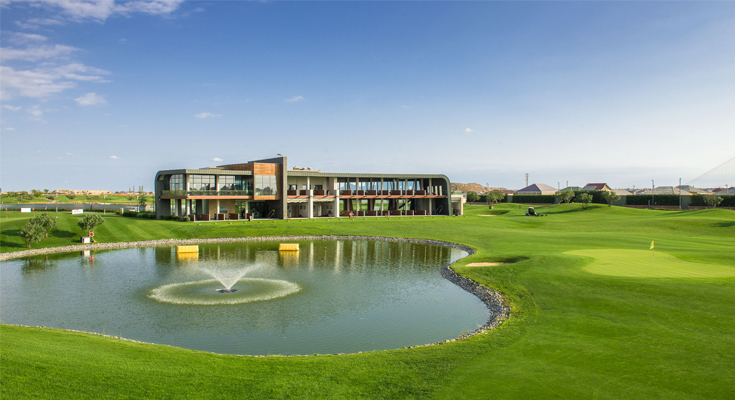 Dreamland Golf Club is one of the best international golf clubs in Europe located near the international airport of the Baku city. This is an 18-hole golf club that opened in 2015 and it has been designed by world renowned architect Cynthia Dye McGarey of the Dye Design Group. This international golf club has all the modern infrastructure and facilities such as residential accommodations, 230 plus villas, 350 plus apartments, a full-service clubhouse, and shopping mall, international school along with many leisure and commercial activities. Golf facilities of the club promote Golf in Baku and entire Azerbaijan. These facilities include Golf Academy, Club rental, driving range, and Golf Carts. At the Golf Academy PGA professional instructor offer their instruction to the participants.
Azerbaijan is set to give locals and foreigners a great thrill when it comes to offering the best Golf Tour experience. Also because of the club's proximity to the city of Baku, Dreamland Golf club is setting the benchmark for Golf in Azerbaijan.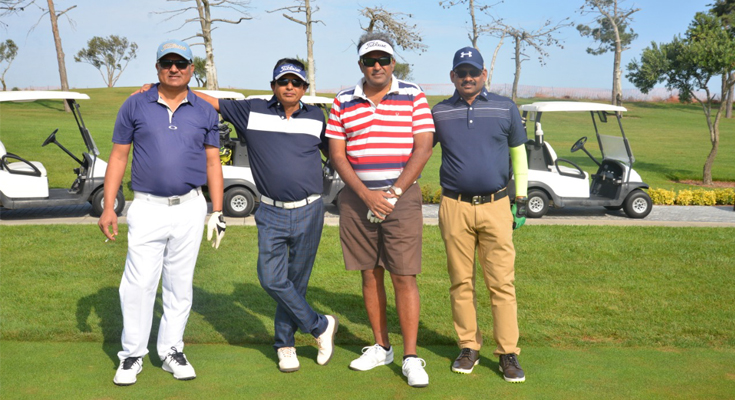 The group had a great golf learning and playing experience at Dreamland Golf club before proceeding for the further Baku Tour.
Sightseeing Experience on the Azerbaijan Golf Tour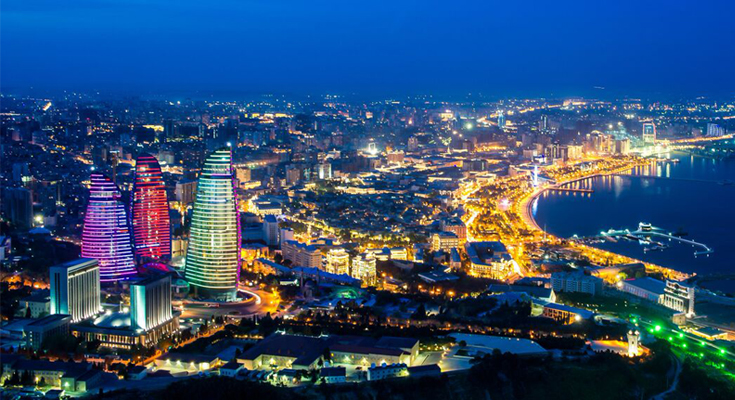 5 Nights trip to Baku was full of experiences other than playing Golf in Baku. The group visited amazing places here during these 5 days. Highlights of the sightseeing experience are the following:
1. A City Tour on the First Evening
The group had a chance to see Highland Park, also known as "Viewing Square" Alley of Martyrs, The National Assembly- also transliterated as Milli Majlis, and Flame towers which are not only the tallest skyscrapers in Baku but also the most famous tourist spot in Baku.
2. Walking through Baku Boulevard
Baku Boulevard is also known as Seaside National Park. One must observe the Caspian Sea and the most beautiful night view of Baku from this place. There are shopping malls, business centers, restaurants, 'chaykhana's (tea houses) and sophisticated plants along the way.
3. A Visit to Old City or Inner City
The stone-built houses in the most ancient part of Baku are quite charming. Buildings here represent some of the beautiful architecture such as gothic or baroque. There are mosques, caravanserais, small beautiful shops and more. The group saw this all along with famous places namely the palace of shirvanshahs and the 12th century Maiden Tower.
4. A Walk on the Nizami Street
Nizami Street is quite popular in Baku. People love to take a walk. Shopping local items is one of the coolest experiences at Nizami Street in Baku.
5. A Visit to Charming Heydar Aliyev Center
This building is a masterpiece of architecture with only curves and no columns in the building. It is flowing and has mainly three distinctively different pieces under one roof. One is the conference hall or auditorium; two is a gallery hall and the third is a museum.
6. Boat Tour in the Caspian Sea
A boat tour and windsurfing at the Caspian Sea is quite an experience. One can experience the boat ride with lots of sceneries around.
7. Visiting Ateshgah
This is a famous Fire Temple located at Surakhani near Baku. This castle-style temple is believed to be a Hindu place of worship because the temple contains inscriptions in either Sanskrit or Punjabi available here. Today, Ateshgah is a wonderful place to visit.
8. Seeing the Fire Mountain
Yanardag or Fire Mountain is a natural gas fire. This natural gas fire blazes continuously on a hillside on the Absheron Peninsula on the Caspian Sea 25 KM northeast of the Baku city. The flames from the Yanardag jet out at least 3 meters into the air from a thin porous sandstone layer.
9. A Superb View from Ferris Wheel
One must get onto the observation wheel or Baku Ferris wheel also called Baku Eye to view the Caspian Sea. This ferry wheel ride is easily a once in a lifetime experience.
10. A Unique Experience at Gobustan
Gobustan is famous for 40,000 years old rock drawings. It is a unique place. This is a hill mountain where you can see many rock carvings which depict primitive people, animals, battle pieces, bullfights, dances and more.
11. Spiritual Experience at Bibi-Heybat Mosque
Bibi-Heybat Mosque is a historical mosque in Baku, Azerbaijan. It is also known as the Mosque of Fatima locally. This is one of the prominent Islamic architecture in the country and a spiritual place for Muslims. Bibi Heybat Mosque is not only known as a spiritual center for the Muslims of the region but it is also quite famous monuments as a representative of Islamic Architecture in Azerbaijan.
12. Shopping at Park Boulevard and Genclik Mall
Without a shopping time, no tour such as this Golf Tour could be complete. So, the group got a chance to buy some cool stuff at Park Boulevard which is a multi-storey shopping mall which is located on the Baku Boulevard in the downtown of Baku.
Genclik mall is also located within the 10-minute taxi drive from the city center. This is the biggest mall in Baku which has 80 stores. Apart from that it also has big bowling halls, the biggest movie halls, 3D cinema, and playground for children, food courts and VIP restaurants.
Know More About: Attractions in Azerbaijan
Why Choose Dook International for Golf Tour Packages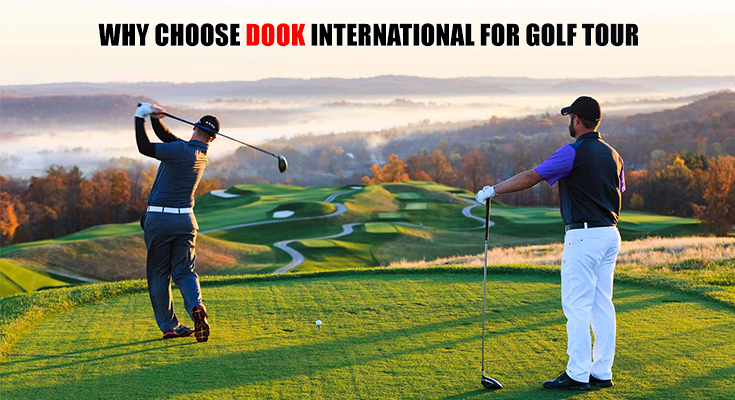 We understand the pulse of a place. What is the brewing point of that place is what we focus on. We also keep exploring newly emergent factors of a place so that we can offer our customers something new and unique. This is absolutely true for Golf Tour to Azerbaijan as well. We have designed our Golf Tour in such a way that apart from everything best included in the package, we are giving our travelers a chance to experience Golf in Azerbaijan in the best possible way.
Our regular inclusions of the tour are following:
• Accommodation in Hotel including breakfast (5 nights) • Sightseeing In districts (Baku, Absheron, Gobustan) • Meals as per itinerary (5 lunch, 5 dinner) • English speaking guide • Golf at Dream land Golf Club – 18 holes • Entrance fee : Old city , Fire Mountain, Fire Temple,Ferris Wheel, Boat tour, Gobustan • 2 Bottles of water per person per day • All transfers according to program including airport transfers: Mercedes Sprinter • Visa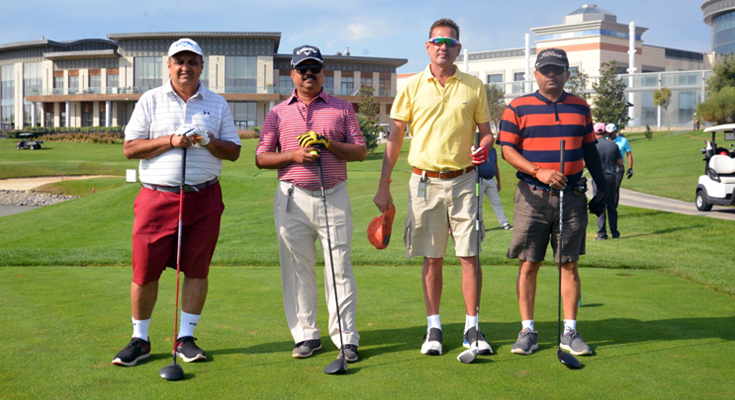 Now, you can simply ask us for the best
Golf Tour Packages
and enjoy a great trip to Azerbaijan, the land of fire.