Armenia's Incredible Cultural Sites
Armenia is considered the oldest Christian nation on the planet. A landlocked country Armenia has history probably longer than any other European country. Armenia is situated along the great Silk Road so it has been under numerous empire's cultural influences. As noted above, Armenia is said to be one of the earliest Christian civilisations, it's first church is said to be founded in as early as fourth century. So when we talk about such a country with impressive cultural influences it is bound to have some impressive cultural sites as well. Yes you get it right. We are going to see some incredible cultural sites of Armenia in this article.
Tatev Monastery Armenia
You will have a feeling of Wow when you visit first this 9th century Armenia Apostolic Monastery. This hilltop with amazing view Monastery is located on a large basalt plateau near the Tatev village in Syunik Province in south-eastern Armenia. The monastic ensemble stands on the edge of a deep gorge of the Vorotan River. There is a wonderful story about the architect of Tatev. It is said that when the architect finished the cupola of the main church he could not get down and he could only say 'may god give me wings'. Now you have to see it to believe it. Read more about Tatev Monastery.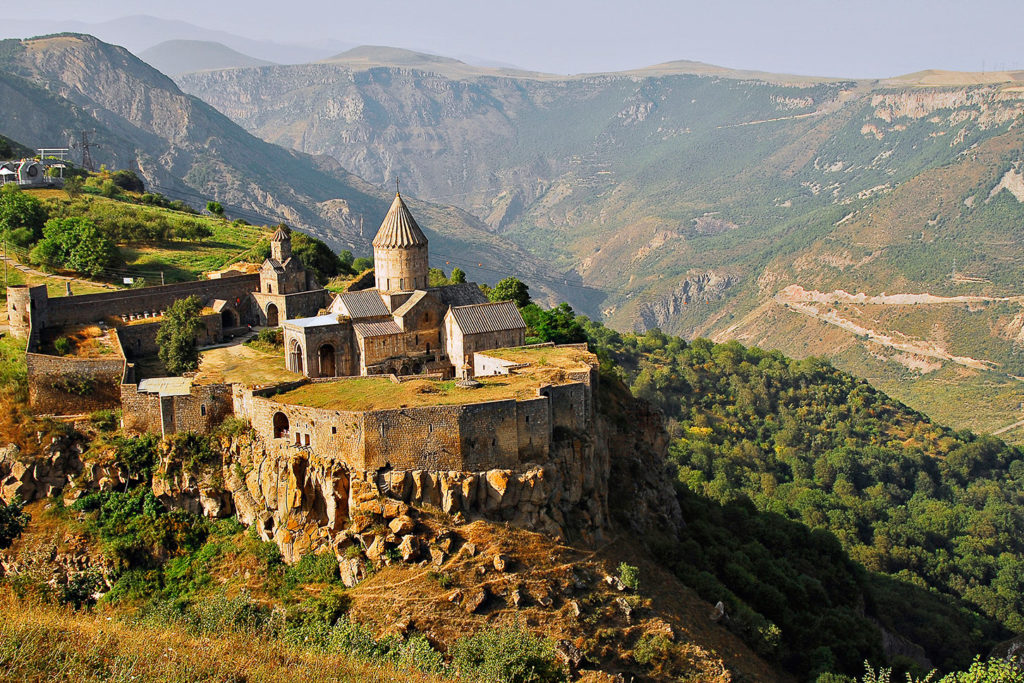 Geghard Monastery Armenia
Again situated in dramatic mountain space Geghrad Monastery is truly incredible site to visit. It is a medieval monastery in the Kotayk province of Armenia being partially carved out of the adjacent mountain, surrounded by cliffs. First view that one gets from the entrance of Geghard Monastery is amazing and picturesque. Though in part this monastery is said to exist since or before 4th century, however the main cathedral was built in 1215. The path to the Monastery is beautiful and the monastery at the end of the road is even more beautiful. Entrance to the compound is surrounded by high walls on three sides and the mountain on the fourth. When you climb up stone stairs located on the left side of the church, you will pass some very finely carved khatchkars. Is this enough for you to get an itch to go and see this monastery when you are in Armenia? If not then go visit for yourself. Read more about Geghard Monastery.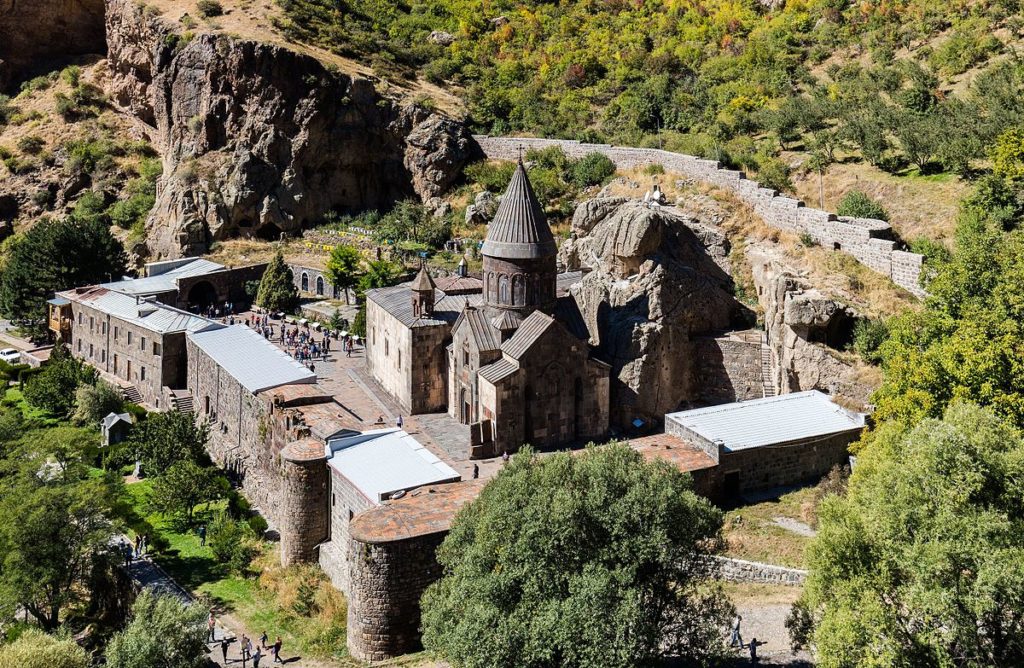 Khor Virap Monastery Armenia
Why Khor Virap is special? One reason is this is the place where Saint. Gregory was imprisoned for 13 years before he cured king Trdat III of a disease. This was the reason why the king and Armenia converted into the first official Christian nation in the world in early 3rd century. This is a monastery situated in Ararat Plain in Armenia nearing the border of Turkey. The monastery is surrounded by green pasture lands and vineyards within the Ararat plain and is in view of Mount Ararat. So this beautiful monastery also sits a little hill in otherwise flat Ararat valley. Read More about Khor Virap Monastery.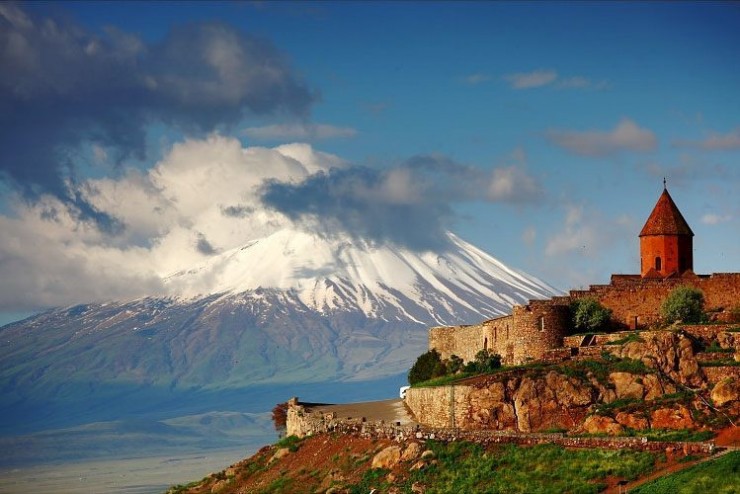 Matenadaran
Matenadaran is a museum of ancient manuscripts which contains some of the finest medieval manuscripts and books. It is a place with fantastic collection of the artistry work of pre press written material. This museum is in Yerevan, Armenia. Matenadaran was built in 1959 and a must see place for all history and cultural elements lovers. The manuscripts and books here include a broad range of subjects like history, philosophy, medicine, literature, art history and Cosmography in Armenian and many other languages. Today Matenadaran is not just a museum but a major research centre as well. If you are interested in knowing what role Armenian language and Armenian alphabet has played in world culture then you must visit this museum. Read More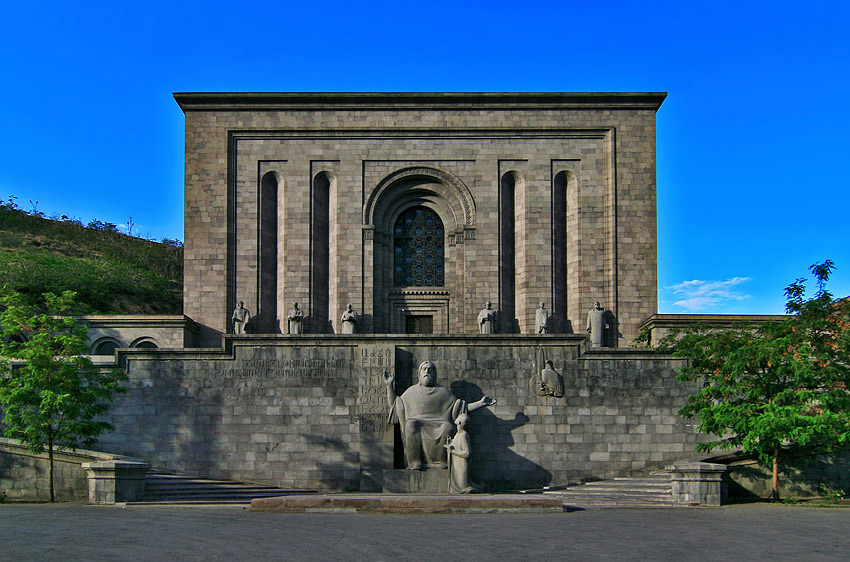 Old Khndzoresk Cave Village
Khndzoresk is in Syunik, south east of Armenia. The village got its name from the mountain Khor Dzor on which steep slope the village is located. The village is located at 1580m above sea level. The village is famous for taking part in the liberation movement of David Bek. The fortress of Khndzoresk served as a military base for Mkhitar Sparapet in 1728-1730. By the end of 19th century Old Khndzoresk was one of the biggest village of eastern Armenia and in early 20th century this village had 27 shops, 3 dye houses, 7 schools and more. This beautiful village is famous mainly for its canyon with beautiful rock formations and ancient cave settlements. You must see artificial caves here and St. Hripsime church dating back to 17th century which is at the bottom of the gorge.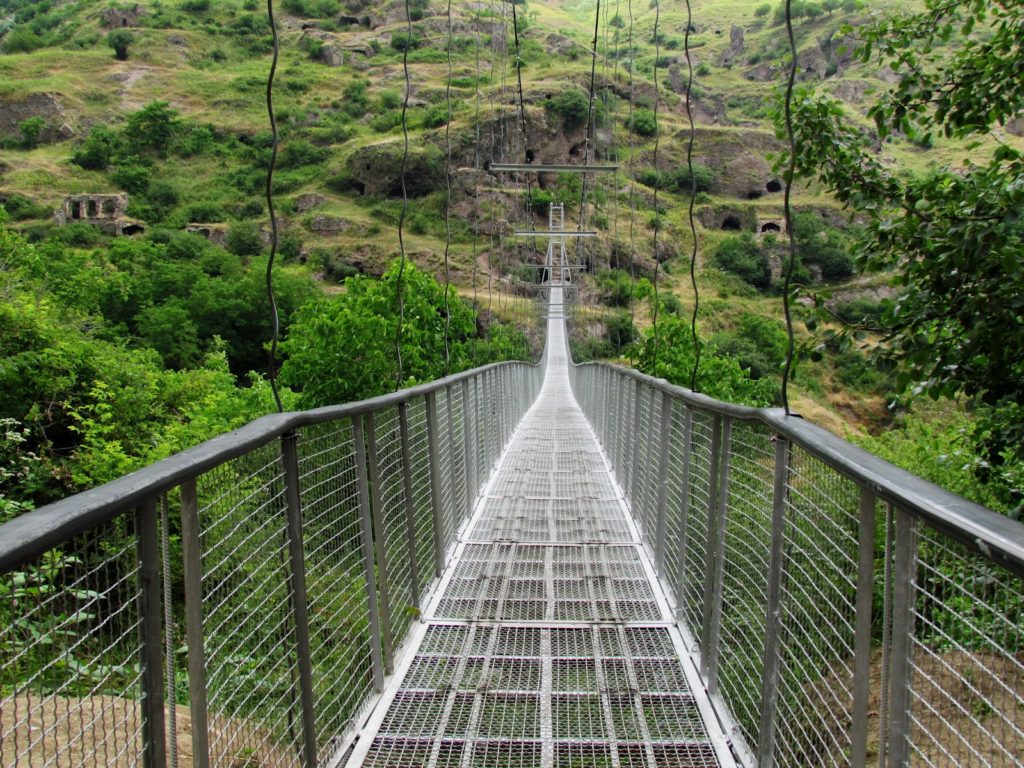 So these are some wonderful cultural sites of Armenia you should not miss when you are on trip to Armenia.
Read More About Armenia:
Armenia-diary-I
Armenia-diary-II