Matenadaran - The Museum of Ancient Manuscripts in Yerevan
Armenia is a buzzing travel destination not just in Eurasia but the entire world. Armenia is famous for its rich history with many beautiful and unique museums. Armenia has natural beauty also for the visitors. It offers some spectacular views with the peak of Mount Ararat which dominates the skyline of Armenia. Yerevan, the capital and the largest city of Armenia is the most popular travel destination here. Yerevan is quite a historic city having deep roots of the past and home to some beautiful tourist sites. One of them that we are going to explore in this article is Matenadaran in Yerevan, which is a museum cum research centre. It has huge repository of ancient manuscripts. Matenadaran is a place to visit on your Armenia Tour Package. Why? Let us know that.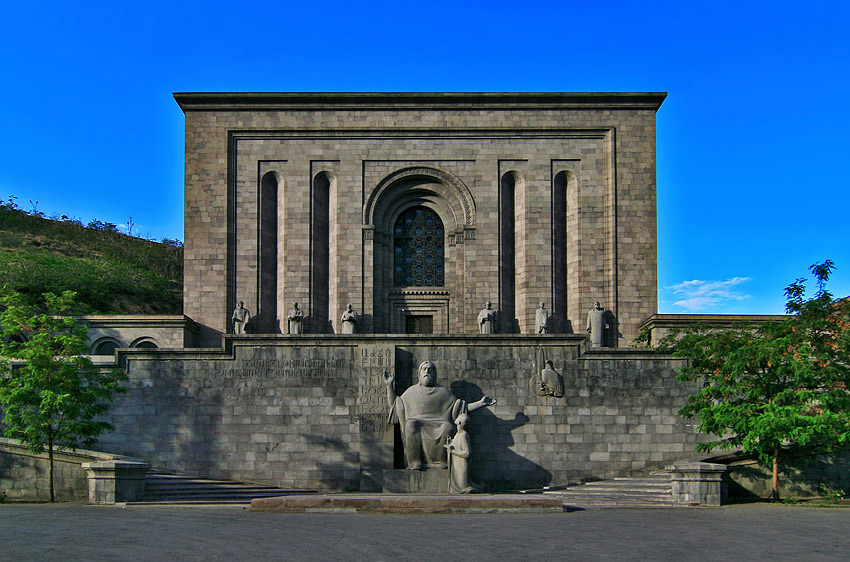 If you are lover of history and the manuscripts then Matenadaran is certainly for you. But if you are not then also you should go there as the museum hosts world's richest depositories of medieval manuscripts and books covering range of subjects like theology, philosophy, history, medicine, literature, art history and cosmography in Armenian and many other languages. Matendaran is a place with fantastic collection of the artistry work of Pre-press written material. This museum is in Yerevan, Armenia. Matenadaran was built in 1959 and a must see place for all history and cultural elements lovers. Today Matenadaran is not just a museum but a major research centre as well. If you are interested in knowing what role Armenian language and Armenian alphabet has played in world culture then you must visit this museum.
The literal meaning of word Matenadaran is 'repository of manuscripts' in Armenian language. The earliest when this term was mentioned here was in the writings of 5th century A.D. From 5th century this huge repository was noted at Etchmiadzin Cathedral where Greek and Armenian Language texts were kept. But from 10th to 15th centuries during the Turkic-Mongol invasions thousands of manuscripts in the country were destroyed which according to a medieval Armenian historian Stepanos Orbelian were over 10000 in numbers in the year 1170 itself. For quite a few years when the place was a constant battle ground between tow major powers, the Matenadaran was pillaged many times till early 19th century. Only in the first third of 19th century when Eastern Armenia was incorporated into Russian empire, the Matendaran got more stable climate to preserve remaining manuscripts. Since then many new Manuscripts were added and in 1914 the collection went up to 4,660 manuscripts.
Matendaran was built in 1959 and today it has over 17,000 units of manuscripts and over 30,000 documents which covering wide array of subjects. It has the oldest manuscripts which has been fully preserved is the Vehamor (Our Lady) Gospel which was written in 7th century. Matendaran has the most impressing items. One of them is the largest manuscript Msho Charentier which weighs over 27 KG and the other is tiny church calendar of year 1434 which is not bigger than a passport size photo and weighs only 19 gram.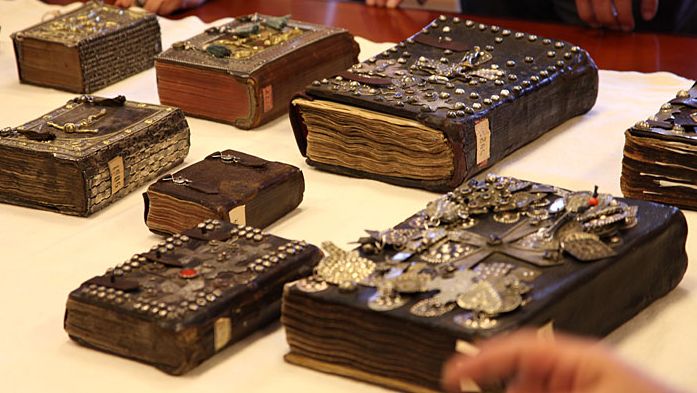 As said Matenadaran is not only a museum but it is also a research centre. You can see a large library near to the Matenadaran known as most important scientific centre for Armenian studies. When you visit the Matendaran on your Yerevan Tour, you can explore the fact that Matendaran reveals the vital role that Armenian language and alphabets played in the world culture. So, you should not miss this place when you are in beautiful city Yerevan in Armenia specially if you love to know the facts about the old world.