Top Luxor Tour Packages
Plan your hassle-free and super fun vacation to Luxor, Egypt. Learn more about your trip like the ideal time, various ways to get there, what to do there and several other details. Dook Travels' most exclusive Luxor Tour Packages incorporate amazing sightseeing across the city along with other popular activities that can help you explore Luxor's most popular tourist sites and hidden gems as well. Whatever your travel choices, Dook always suggests the best Luxor packages for you, whether you want a one to two days quick trip or a lengthy itinerary, a relaxing staycation, or an exciting holiday with friends. Go through these opulent vacation packages that include the best lodging and amenities to gratify your vacations if you want to experience a captivating Luxor without any stress.
Top Things To Know About Luxor (Egypt)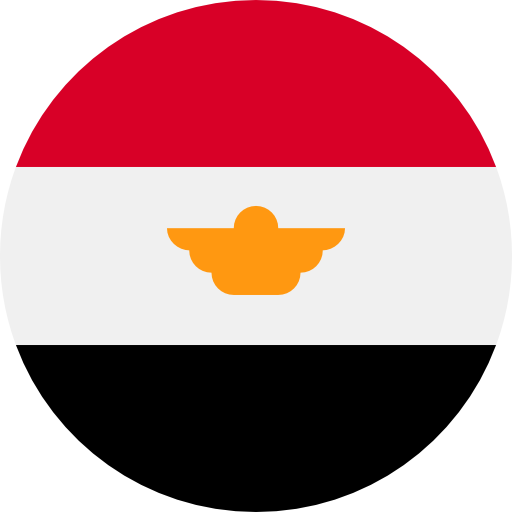 After Cairo, Luxor is an ancient Egyptian city that significantly contributes to its history. Additionally, it is recognized as a UNESCO World Heritage Site. The most significant religious site in the world, encompassing more than 200 acres, is the Karnak Temple. A masterwork of architecture from the 15th century BC, the Hatshepsut Temple is a memorial to Queen Hatshepsut. Egypt is an arid nation with a scorching desert environment. One of the sunniest and driest cities in the whole globe is Luxor. The months of September through April are the best for travel. The optimal period is between December and January when temperatures reach their peak range of 18 to 20 degrees.
Experiences in Luxor
Travel into the Great Hypostyle Hall of the Karnak Temple, drop into painted rock-cut tombs in the Valley of the Kings and fly above the Nile River in a hot air balloon to fully appreciate the majesty of this ancient city. There are so many interesting archaeological sites to discover in Luxor, making it one of the most excellent outdoor museums in the world. Luxor, which was once known as Thebes, served as the capital of ancient Egypt throughout portions of the Middle and New Kingdoms (2030–1650 BC) (1550-1070 BC). Book Luxor Packages with us to enjoy a memorable trip to Luxor. Dook Travels' promises an energizing tour to Luxor as you go on food tours around the city with excellent restaurants, visiting several local haunts, famous tourist spots and hidden gems throughout Luxor. You should enjoy the popular experiences like History, Culture, Nightlife, Family, Honeymoon, Shopping, Road Trips, Nature, Spirituality, Luxury, Cruise and Food while you are in Luxor ecstasy.
Top Attractions in Luxor
Sunrise Hot Air Balloon Ride, Karnak Temple, Valley of The Kings, Luxor Temple, Deir El-Bahri, Medinet Habu, Tombs of The Nobles, Colossi of Memnon, Mortuary Temple Of Seti I, Alabaster Shop, the temple of Hatshepsut, Karnak Temple for Sunrise, Felica ride to Banana Island, Luxor Museum and Corniche are never-to-miss top attractions while you are in the spree.
Move around Luxor city (also called the best open-air museums): Get a precisely designed Luxor tour package with Dook Travels. Most tourist travel to Luxor after exploring the Great Pyramids of Giza or Cairo, the vibrant metropolis. Even some travelers come here after the nearby Hurghada and Aswan cities. In either case, you can learn about Egypt offering several reasonably priced public transportation choices to reach Luxor.

Primarily most tourists prefer a night train to reach Luxor, which typically travels directly from Cairo or Giza to Aswan and stops at Luxor along the way. Also, there are nightly bus routes from Cairo to Luxor, and bus travel is a secure method to navigate across Egypt. You may also opt for Egypt's domestic flights. A one-hour trip from Cairo to Luxor is available, which will cost depending on the season and how far in advance you book. Furthermore, you'll likely begin or conclude your voyage at Luxor if you're taking a cruise down the Nile. You will also get several transportation options to abound the Luxor, including renting a car, traditional horse and carriage, Felucca, or walking around Luxor.

The best way to begin the sightseeing is to enjoy the spectacular city of Luxor with a Sunrise Hot Air Balloon Ride. The east and west banks of the Nile River divide Luxor, the ancient Egyptian nation's center of religion. As seen by buildings like the Karnak Temple, partially devoted to the sun deity Amun-Re, the east bank (sunrise) represents life and renewal. The west bank (sunset) described death, and elaborate rock-cut tombs were built as places for people to be buried before making the trip to the afterlife.

Before daybreak, take a hot air balloon flight to see the east and west banks in all their splendor before you even get to Luxor. It is a once-in-a-lifetime opportunity to see the morning light illuminate the luscious sugarcane fields shrouded in fog while taking in the various temples below.

The first fantastic place is Karnak Temple on the east bank, which is highly occupied throughout the day until its closing. Therefore, it is best to arrive in time for the opening at approximately 6 AM. This kind of exploration will not only be a lot more enjoyable, but it will also be more relaxed and much less crowded for photography. Karnak is a GIANT temple, an outdoor museum, and resembles a little fortress. So, if possible, give yourself at least two hours to explore.

Even though most visitors only recognize the enormous columns, there is much more to see, including the ram path, twin obelisks, the lake, Amun-Ra temples, and many statues. Each of the 134 columns is 97 feet tall and 323 tonnes in weight. Don't forget to circle the scarab six times counterclockwise for good luck. Besides all the bustle, taking a break to sit here with a drink and ice cream can be exquisite. There are cafés within this temple near the lake.

After this, visiting the Luxor temple is the best, but it is also extremely crowded, even more than the Karnak temple. If you're staying close to the Nile, you may stroll from Luxor City to the Luxor Temple because of its centrally located. It will take you more than five minutes to walk from where your Nile cruise ship will likely dock to the temple. It took 10 minutes to walk there from the Winter Palace.

The Luxor Temple was built in 1400 BC and is dedicated to Amon, Mut and Khons, Amon's spouse. A Roman-era mural and an antique mosque from the 13th century called the "Abu Haggag" mosque are nearby. It will probably take you an hour to view everything here. There are several eateries close to the Luxor Temple where you may have lunch. You must not miss Felucca's ride on the Nile River to Banana Island. You can head over to Banana Island riding on a felucca. A banana farm, a crocodile "zoo," and fresh sugar cane juice are all available here.

Furthermore, you can explore the west bank beginning with the Valley of the Kings. It has been well-known ever since Howard Carter found the tomb of King Tutankhamun in 1922, which led to the (alleged) Curse of King Tut. Each year, many visitors travel here to see the famous Pharaohs' tombs that have been found. Except for King Tutankhamun's bedroom, these rooms don't contain any bodies, which may make them appear gruesome.

Next move on to the temple of Hatshepsut. Hatshepsut was an all-around tough woman and the longest-reigning female pharaoh in Egyptian history. "The lady who was king," so-called. She ruled for twenty years, and because a female pharaoh was unheard of, sculptures of her were made to seem like men.

While alive, she even sported a king's crown and attire. Her enduring legacy is the funerary temple, whose construction began in 1479 BC. Her bones were discovered in 1891, and in 1922, experts were finally able to identify them. The original three floors from the 1990s have mostly been recreated today by the Polish Academy of Science. Even though a large portion of the old temple was saved. The symmetry and astronomical placement of the structure make it one of the finest architectural achievements of ancient Egypt.

Visit of Madinat Habu, a gem in Luxor, follows next. It is among the most well-preserved temples in Luxor concerning colorful paints. Ramses III's funerary temple is called Madinat Habu. This temple is intended to honor his life accomplishments, as opposed to his tomb at the Valley of the Kings, which served to commemorate his entry into the afterlife.

Other top attractions on the west bank of Luxor include Colossi of Memnon, Howard Carter's house, The Valley of the Queens, Luxor Museum, and The Valley of workers.
Of course, Luxor has a plethora of stores. All have intriguing local Egyptian ornaments to purchase. Besides the usual tourist trinkets like Tutankhamun magnets and Anubis keychains. High-end products include 18-karat gold, alabaster, fragrances, papyrus scrolls, carpets, and spices.

Book Dook's top-notch Luxor tour packages and get served as your tour guide while you are in Luxor and enjoy this magnificent city of Egypt. Varied Luxor holiday packages created by Dook International proved to be admired and substantial by our clients. As the well-researched and popular itineraries take you around Luxor's famous tourist attractions and hidden gem locations, these tour packages guarantee an awesome experience.
Explore More: Attractions in Egypt

Book Package: Egypt Tour Package