Top Aswan Tour Packages
Dook Travels' exclusive tour packages take you to the eminent sights of the desert country and help you create unforgettable happy memories of a lifetime. Our Aswan tour packages are designed cautiously, keeping in mind your safety. Tapping on the tours below will give you further details about the packages. Aswan is one of the three well-known tourist attractions along the river Nile. Thus, a journey there will take you to the southern regions of Egypt. With our Aswan Tour Packages from India, your trips will be a visual treat as you wander through the land of the tombs and explore the graves of European nobility. Your Aswan excursions include visits to the Elephantine Island, the Nubian Museum, the Monastery of St. Simeon, and many other fantastic places.
Top Things to Know About Aswan (Egypt)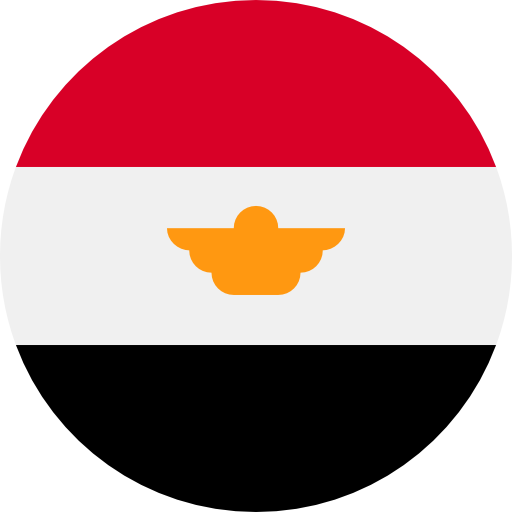 Ancient history comes to life in Aswan, the southern borderland of ancient Egypt. We frequently offer premium Aswan trips and excellent tour packages to meet every traveler's ambition. You may take excursions from Aswan to see the well-known Abu Simbel Temple, the Unfinished Obelisk, the Philae Temple, the Elephantine, and other historical sites. Select the day trip that best suits you from one of our many packages, or get exclusively designed Aswan Packages for your travels. Your full-day excursion might either begin in Cairo or wherever your accommodation is. Additionally, there are half-day trips available that include a variety of ways to see the city, including a felucca cruise.
Airports
Aswan International Airport
Experiences in Aswan
Even though it is a small city, you cannot get enough of Aswan. You may see the vibrant Nubian village dwellings and learn about a portion of Egyptian culture by taking a private guided trip to Gharb Sohail in El Nuba. Also, visit the towering dam and marvel at its intricate engineering while seeing the fantastic landmarks and temples that line the Nile's bank. If you still have a few days to spare, finish your journey by going to Luxor with a knowledgeable guide. Nile boat excursions allow you to see more temples along the route, including Edfu and Kom Ombo temples, without spending additional time and effort on transportation. Book your ideal Aswan Tour Packages with Dook and experience a memorable holiday in the Egyptian city of Aswan.
Top Attractions in Aswan
Dook assures you of an electrifying vacation in Aswan as you can enjoy food around the city, venerate ancient architecture, and admire the natural beauty of this small city. Some of the top tourist attrations in Aswan are Trip to Abu Simbel, Philae Temple, Elephantine Island, Aswan High Dam, Sail on a Felucca, Nubian Museum, Lake Nasser Temples of Kalabsha, The Unfinished Obelisk, Monastery of St. Simeon, Aswan's West Bank, Tombs of the Nobles, Aswan Botanical Gardens, Temple of Kom Ombo, Aga Khan Mausoleum, Western Quarry, Shop in Aswan Souq, Wadi al-Subua, High Tea at the Old Cataract Hotel, etc.
Take a trip across the Aswan; book your Aswan Tour Packages with Dook today and enjoy your holiday. Aswan offers a wide range of breathtaking sights and activities. Still, Abu Simbel, the Nubian Villages, and Philae Temple are three sights that must not be missed. It's ideal to arrive in Aswan and rest well before beginning your Aswan tour.

Usually, traveling from Cairo is the best if you want to make the most of the Aswan itinerary. About a 90-minute trip from Cairo takes you to Aswan, which lies in the south of Egypt. However, the sleeper train between Cairo and Aswan is the best if you genuinely want to get a sense of Egypt. Tickets for the sleeper train can be purchased directly on the website. Two people can stay in a cabin, and the complete cabin can be reserved. You could be partnered with another traveling of the same sex if you book a single bed. Dinner and breakfast are included in your ticket price, but you'll have to pay extra for tea and coffee.

Egypt observes holidays on Friday and Saturday. Thus, Aswan's tourist sites will be crowded on those days. Go on a Friday or Saturday if you want to experience what it's like to be a superstar. Otherwise, stay away from them. Visit any temples in Aswan, if feasible, in the early morning or late afternoon when it's cooler. Although it may seem odd to begin the Aswan Tour in the dunes with The Monastery of St. Simeon, when so much of Aswan is focused on river life, crossing the river to visit it is worthwhile. Aim to arrive at the monastery when it opens at 8 am. Even though it's early, this is how you cross the dunes to avoid the heat.

Initially constructed in the seventh century for the native saint Anba Hedra, the monastery was rededicated to St. Simeon in the tenth century. You can still see the basilica's paintings and the monks' sleeping benches, although Saladin's army damaged several of them.

One of the greatest and not to miss things to do in Aswan to experience the particular culture of Nubia village is to visit the Nubian Museum (the area between Aswan and Khartoum in Sudan). It features several historical relics and displays, including one demonstrating how archaeologists preserved Abu Simbel and the Philae Temple. Since it's one of Aswan's more recent tourist attractions, it features nice, contemporary restrooms (which, if you're traveling in Egypt, you'll know a perk!). The Nubian Museum is an excellent site to visit in the warmest part of the day because it is air-conditioned.

The most effective method of transportation to the Philae Temple Marina is Careem, the Arab equivalent of Uber, or a taxi if none are available. When you go to the marina, you'll find a ticket kiosk to buy your admission tickets before locating a water taxi to transport you to the island.

In the middle of the Nile, on its island, stands the Philae Temple. Incredible when you consider that it was moved piece by piece to its current location on Agilika Island after being submerged for decades during the construction of the Aswan Old Dam! Although it may be the best preserved Ptolemaic temple in all of Egypt, having a guide is essential because there aren't many signs to describe what you're viewing.

Abu Simbel is a stunning place to visit in Aswan city. It was relocated from its original position to its current spot on the bank of the Nile, much like Philae Temple, to save it from being flooded when the Aswan High Dam was constructed. The Great Temple of Ramses II and the Temple of Hathor are two twin temples that make up the complex and are both crammed with enormous sculptures and hieroglyphics. It is, without a doubt, Aswan's most stunning temple.

On Kitchener's Island, the Botanic Garden is a lovely location for strolls and picnics. Although small, the unusual and beautiful flora make up for it. Take your snacks and a blanket if you can, as there is a cafe next to the pier that is expensive and has subpar cuisine.

Riding aboard a felucca, a classic Egyptian sailboat, is among the top things to do in Aswan. You must experience this once while visiting the Aswan. The length of your felucca cruise is entirely up to you. However, it's much fun to sail to one of the nearby swimming holes on warm days and cool down in the Nile! All across Aswan, feluccas are available for day rentals. Besides delightful places, Aswan offers fantastic food to indulge your taste buds. You can try cafés and restaurants on Elephantine Island or other sites.

Dook International has created several Aswan holiday packages, which have proved immensely popular with our customers. Our packages guarantee a great experience since they take you to Aswan city's major attractions and secret gem sights. Our itineraries have been well-researched and widely used. Allow us to serve as your tour guide while you are in Aswan.
Explore More: Attractions in Egypt

Book Package: Egypt Tour Package