Armenia is becoming a popular travel destination every year. Armenia is one of the most ancient countries the region of Caucasus which is famous for both cultural tourism and adventure tourism. Armenia is unique country as it offers lot of exciting places to visitors despite being a small country in size. The uniqueness of the country Armenia is that it has in abundance the picturesque mountain landscapes, historical sights, fine cuisines and multiple of exciting places to see. One cannot think of a fulfilled Armenia tour unless he sees the ancient city Yerevan. Yerevan offers you plenty of excitement. You can enjoy here the cozy atmosphere, unique architecture, museums, and beautifully designed restaurants and cafes with great food. In Yerevan you can visit the city center where there is majestic Republic Square, Opera and Ballet Theater, and modern Northern Avenue and more places. So you see that on your Yerevan tour package you have lot of things to explore. In this article we will explore another thing to explore in Yerevan, Armenia and this is Yerevan Cascade or The Great Cascade, Yerevan. This is a beautiful structure and unique one. Let us explore Yerevan Cascade.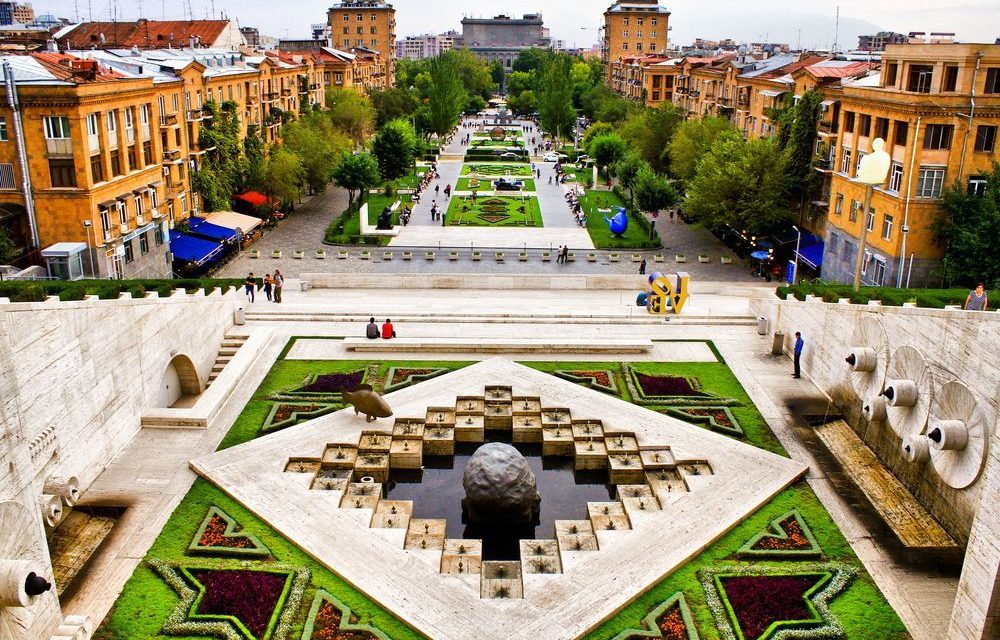 Yerevan Complex is a complex of massive staircase with fountains. The Cascade is a happening place for both youth and old for a good time .You can enjoy to have a cup of tea, coffee and eating a bite here. You can also enjoy the outdoor concerts here and have a great view of it from up on the Cascade staircase. Many events like Jazz, musical guitar and others take place here. So, not just the day time but night time is also great at the Yerevan Cascade. So what is the Cascade? Cascade is a giant stairway in Yerevan and it links the downtown Kentron area of the city with the monument neighborhood. The construction of the Cascade started in 1971 during the Soviet period and first phase was completed in 1980. After that second phase started in 2002 and went till 2009 and there was a plan to construct a museum but it has not completed so far as the work was frozen in early years only. Also some stairs work did not finish. Cascade is an example of unique architecture. It is a system of huge staircase which connects the downtown area to the residential areas located at highs in the mountains. Inside the Cascade under the exterior steps there are escalators going to the length of the complex. Along the escalators there are some rooms composing Cafesjian Museum of Art. At the exterior of Cascade, you have multiple levels of stairs with fountains and sculptures. From the stairs of Cascade you can have unobstructed view of Yerevan and Mount Ararat. In the Yerevan city, The Cascade is located at the start of Tamanyan Street gardens and pedestrian zone. At the foot of the Cascade there is Tamanyan Monument and near the monument there is an amusing sculpture named "the Black Cat".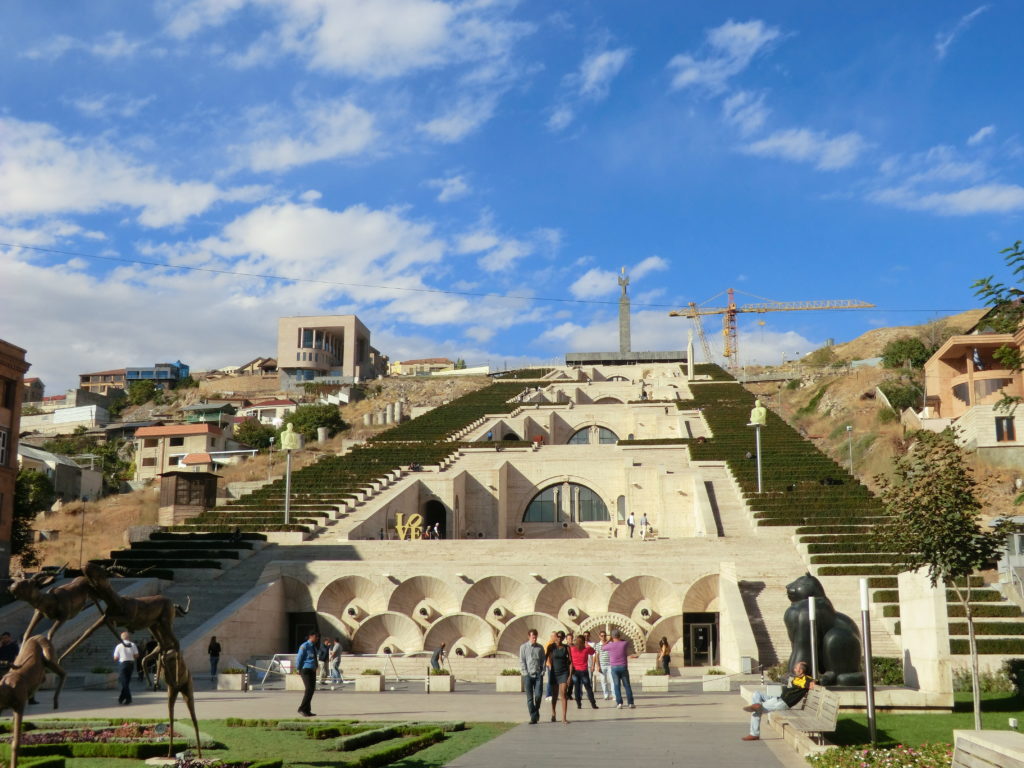 So you see that Yerevan Cascade is a cool place to be at in Yerevan. It is a unique architecture and looks beautiful also. In and around Yerevan Cascade you can also enjoy visiting Cafesjian Center of the Art which is an art museum in Yerevan located at the Kentron. Apart from this, walk up the stairs and enjoy fountains around at all levels. From the stairs, enjoy the great view of Yerevan city and of course you must enjoy the events taking place here. Yerevan offers you a great time when you land to this capital city of Armenia on your Armenia Travel Package.