Sheki - A Picturesque City in Azerbaijan
Are you looking for a far off wonderful city to explore in your next trip? Then this brand new article will surely help you. In this article we will talk about Sheki. Sheki is a small city off on the forested slopes of the Greater Caucasus Mountains, a true travel delight city in Azerbaijan. Whatever good things you can ask for in your travel destination, Sheki offers all and more. Architectural beauty, good food, lovely people, full of Silk road history and much more, Sheki is worth visiting a place in Azerbaijan. Apart from Baku, the main travel destination of Azerbaijan, one must consider visiting Sheki. Why? Well let us see why, while we explore Sheki.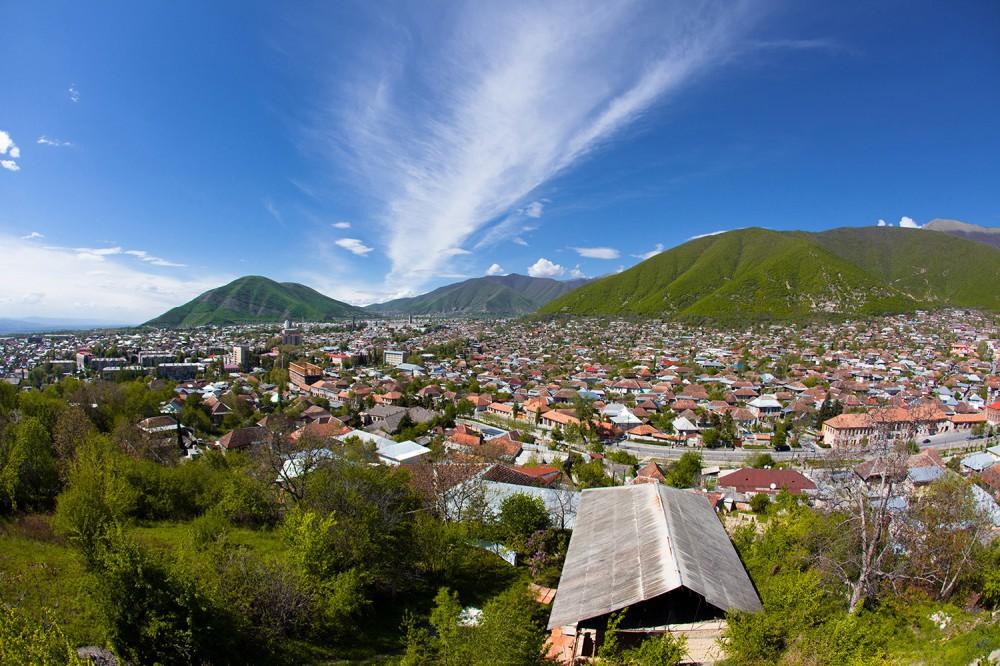 Sheki is one of the most ancient city of Azerbaijan. Not many visit beyond Baku, when they are in Azerbaijan. Here they miss this wonderful city. In addition to many things that are there to see in Sheki is the historic attractions here. The Palace of Khans is magnificent work of Islamic architecture which you  must see. Sheki is located in the mountains of Caucasus which offers lot of scenic beauty in the background of snowy peaks. South of the city is thickly forested and north is snow. Isn't it a wonderful combination? So trekking becomes obvious choice for every traveller. And this is not end, relax pace of life in Sheki and tea houses in the central market makes Sheki even more a great experience. Now what is all there as we said about the architectures to be seen here? Well here are some sights that you must see in Sheki.
Places to See
Khansarai (Palace of Khans)
This is the palace of the Sheki Khans. The palace is exquisite, inside and out, and the courtyard boasts panoramic views of the city and the surrounding mountain forests. This Khans Palace was built as a summer residence for Sheki khans in 1797. Large portions of the residences façade are covered with frescoes painted at different times during the 18th century.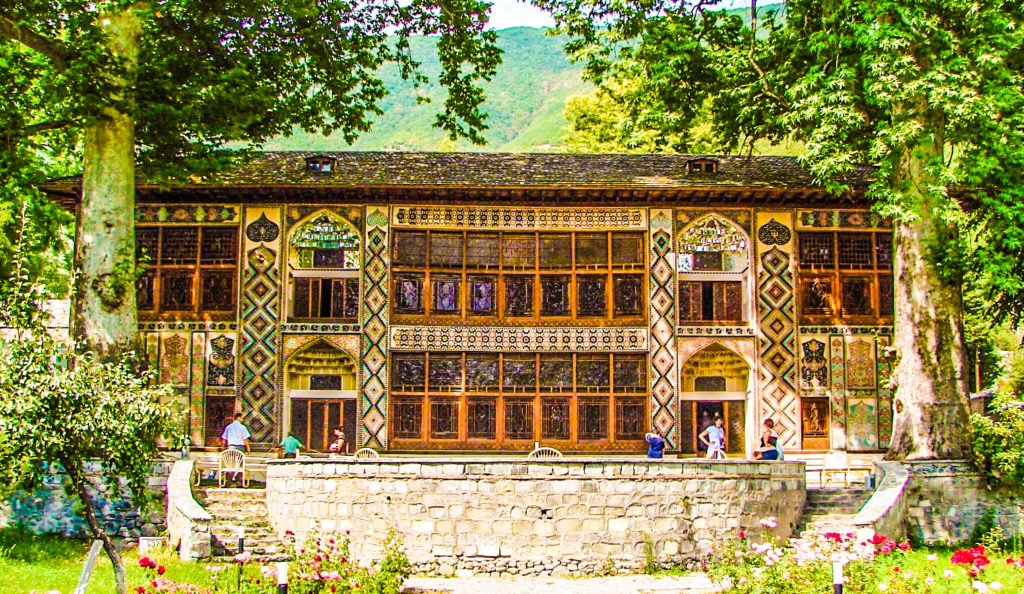 Caravanserai
Along with Khansarai, Caravanserai is another must see monument here. The purpose of making this building was to house Caravans who passed through Silk road to and from China. This used to be at one time one of the biggest Caravanserai on the silk road in entire Transcaucasus region. Even today this place is wonderful place to eat and spend relaxed time. You can surely admire the beauty of this architecture. The fact that Both Khansarai and Caravanserai are on the same road makes it easy for you to visit both the sights in one afternoon.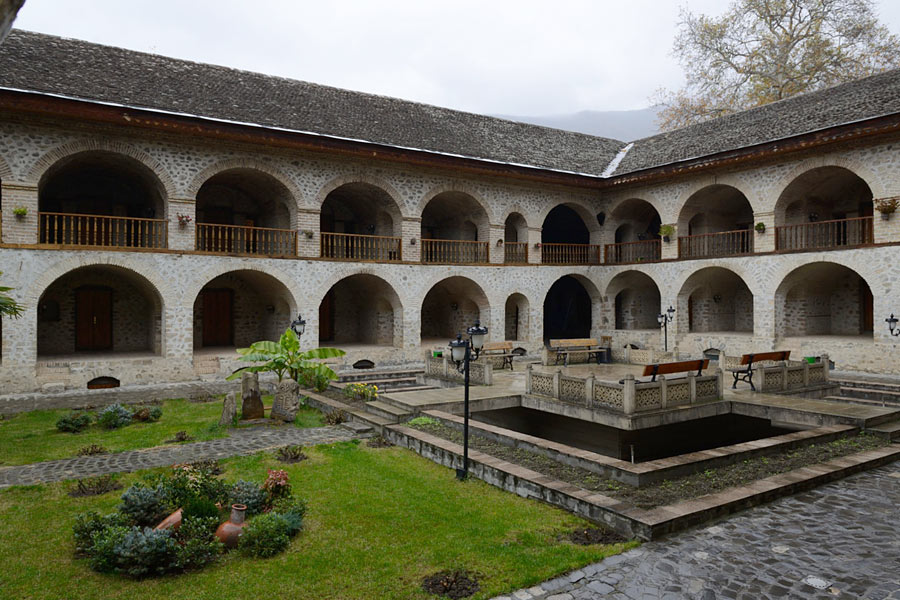 Juma Mosque
Juma Mosque is considered one of the oldest mosque in Azerbaijan. Made in 18-19th century  the mosque consists of arches, columns and a hall, divided by stones and wooden sections. The minaret is main part of the mosque and is decorated with brick ornaments which makes this N shaped mosque look wonderful.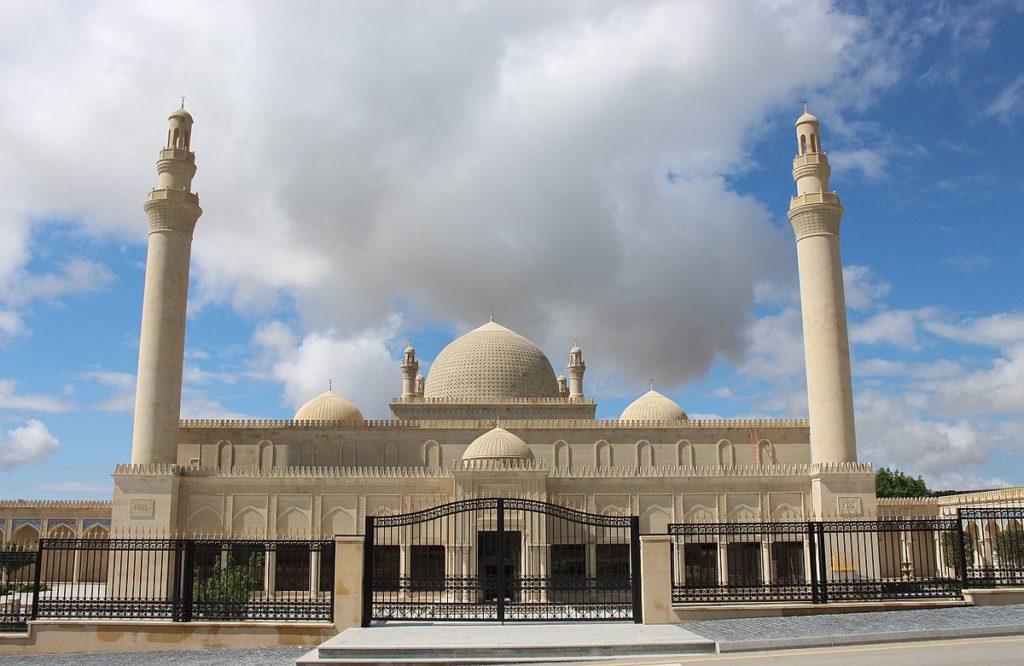 Things To Do in Sheki
Apart from these some wonderful historic monuments there is much more to explore. Parks and museums here are also worth spending time. Now what activities one can do here? Well horse riding is quite popular here. Hiking is another adventure that one can do throughout the north region of Azerbaijan which includes Sheki. Hamams or Public bath is another wonderful thing to experience in Sheki. And if you love shopping then New bazaar located on western section of the city is quite an interesting place to shop at. Here you can find all sorts of handicrafts, food, and spices.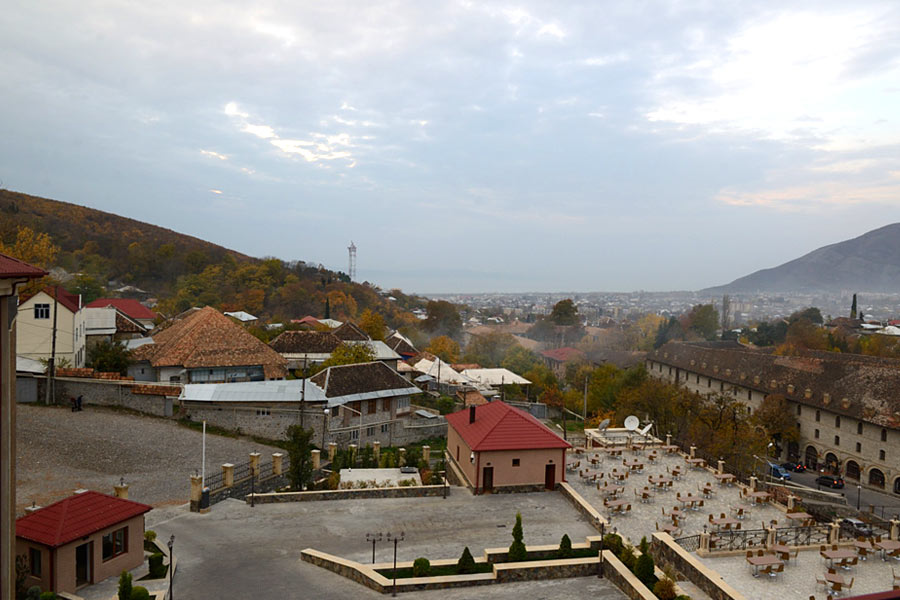 When to Go Sheki
Well winters are cold here but snowy heavily only in January and February. Spring is beautiful and summer is mild here. Autumns are quite warm during the day, but at night it gets a bit chilly, so pack a jacket and a thick blanket.
Do explore this wonderful place called Sheki in Azerbaijan after you are done with Baku, the main attraction in Azerbaijan. Natural beauty along with historical monuments offers a great experience to every traveller. Reaching Sheki from Baku is easy by Taxi, Bus or Trains. So when you plan to go to Azerbaijan next time, do include Sheki in your itinerary.
Read More About: Baku Attractions