Sapsan: Russian High Speed Train Connecting Moscow and St. Petersburg
High speed trains are here for quite some time now in some countries. Japan was the first country to start high speed train in 1960s and it was called Bullet train. Since then other Asian countries like China, Russia and European countries have developed their own really high speed trains. High speed trains are really useful when it comes to covering long journey in short time, but it definitely requires its different infrastructure which many country still cannot afford. While there is no single standard that applies worldwide, new lines with speed in excess of 250 km/hour and existing lines in excess of 200 km/hour are widely considered to be high-speed. Many countries have developed high speed trains connecting major cities in their respective countries. Here we are going to talk one such High speed train Sapsan in Russia.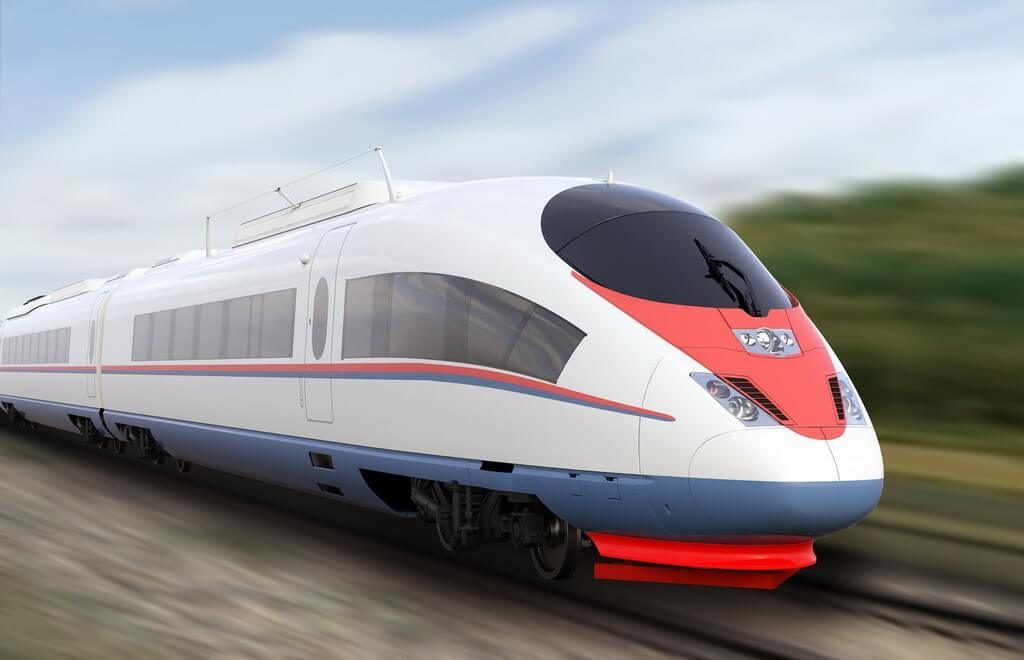 Sapsan is Russian high speed electric train which connected Moscow and St. Petersburg in its early years. This high speed trains came into operations in 2009. Initially connecting Moscow and St. Petersburg Sapsan now connects Moscow to Nizhniy Novgorod too. The train takes 3 hours 40 minutes from Moscow to St. Petersburg without an intermediate stop and takes 3 hours 55 minutes from Moscow to Nizhniy Novgorod without an intermediate stop. After all this one must be curious to know the speed of the Train. Well the speed of this profit making train is 250 km/hour at its peak, but it has crossed this speed as well at certain times. It is not wrong to say that Sapsan is giving tough competition to Air services passengers. Though Air service from Moscow to St. Petersburg take only an hour the total amount of time at both the airports taken together would not be less than 3 hours. What Sapsan take is around 4 hours so it is in real sense competes with Air planes because one has to just catch the train from one station and then deboard at the other.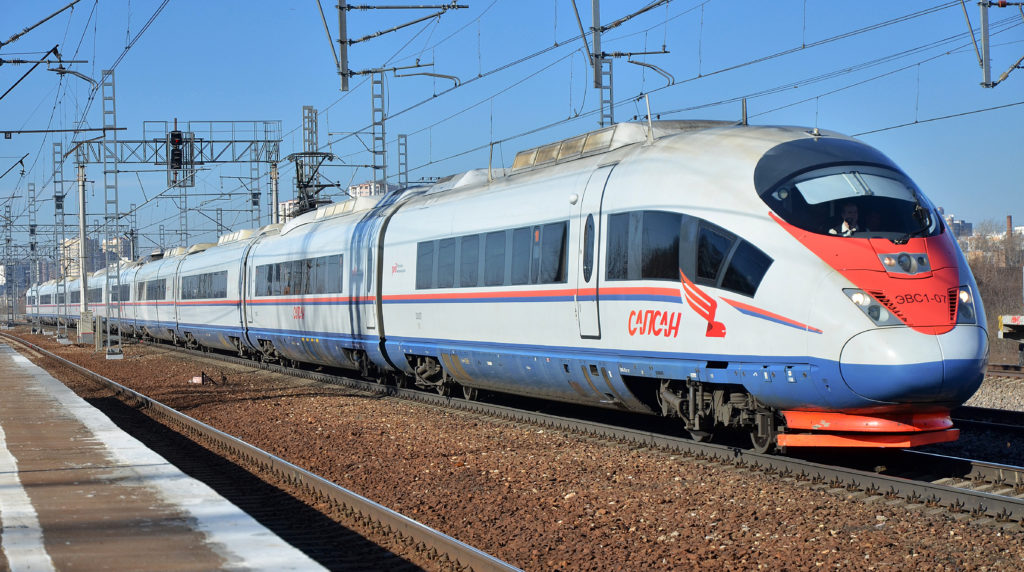 The journey on the Sapsan is quite comfortable as well. You have 10 cars from conference cabin and premium class cars to Business class and Economy class cars. Of course different facilities available in different categories of cars. Speed is not the only thing that Sapsan offers. It offers various luxury and modern features for business travellers. In economy class seating space and other things may be less in comparison to what is there in business class but it is worth ticket amount that you pay here for your seat. Attendants provide friendliness and courtesy. One is guaranteed a safe, comfortable and speedy travel experience on Sapsan. Online booking for reservation is available and easy option. The average cost of a Sapsan train ticket is like 4198–6507 rubles (USD 137–213) for Business class and 2323–3483 rubles (USD 76–114) for Economy class on Moscow - St. Petersburg and St. Petersburg - Moscow route. However one can know the exact cost of the ticket while booking on-line.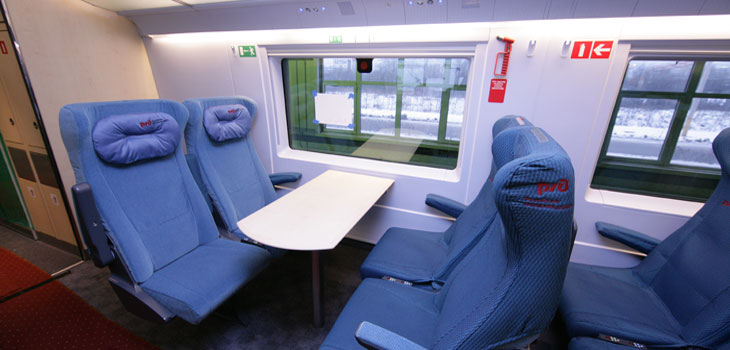 As we know that Russia is a big country, so when you are on trip to Russia you should be aware of transport modes available in the country for travelling to different travel destination cities in Russia. Russia has quite a good and well connected public transport system which makes your journey and cost both quite comforting. Apart from the cost even the world class facilities and speedy movement of these trains saves your travel time quite considerably too. So when you are travelling to Russia do consider boarding on Metro trains within the city and high speed trains like Sapsan when commuting from one city to another. You will have a great time for sure.
Also Read
Trans Siberian Railway
Explore Russia Tour Packages with
Dook International
, check our Russia holiday packages as below -
Moscow and St-petersburg 4 nights
Moscow and St-petersburg 5 nights