A sudden burst of ecstasy is something you expect to happen to you when you travel. Whichever destination it is, you don't want to settle for anything less than mind-blowing experience. There may be many unique elements about the destination you travel to. Historicity could be one of them. Moscow city in Russia is one such city which fascinates everyone with its historical richness along with modern attractions. Then there is Red square in Moscow, the heart and soul of Russia. This central square in Moscow carries the weight of history to a large extent. Red square for centuries is known for being rich in symbols of Russia's turbulent and intriguing past. So let us Explore Red Square in Moscow, Russia a bit in this article for your extravagant experience while you are on your tour to amazingly beautiful country called Russia.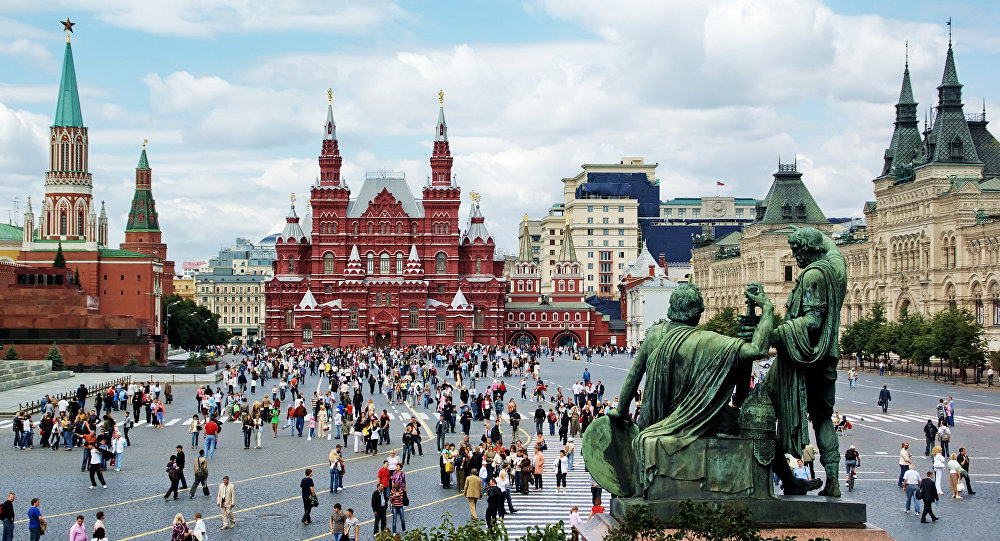 Red Square is a city square in Moscow. It is known as city square because Moscow's major streets, which connect to Russia's major highways, starts from the Red Square. Red square which lies in the heart of Moscow separates Kremlin, the former royal citadel and currently the official residence of the President of Russia, from a historic merchant quarter known as Kitai-gorod. Red Square, Kremlin tower along with other such sites in Moscow alone symbolize Russia and have been the heart of the country for centuries. You can walk the rich history of Red Square through many paintings by Vasily Surikov, Konstantin Yuon and others. The square which was established in 15th century was meant to be a place to hold balls. It was also the site of various public ceremonies and proclamations, and occasionally a coronation for Russia's Tsars would take place. The square has been gradually built up since that point and has been used for official ceremonies by all Russian governments since it was established.

Russia is cold weather country. Despite this fact fresh snowfall only glorifies the beauty of sights like Red square during the winters. Red Square has been a place for public gatherings, celebrations of festivals and even watching executions in the past. Apart from soaking in the history and atmosphere, there are plenty of things for the tourist to do in and around the Red Square. You should not miss the opportunity to visit Lenin's Mausoleum, which contains the embalmed body of Vladimir Ilyich Lenin, the founder of Soviet Union. You get rare chance of watching such an influential figure in the history in flesh even though it is controversial and many claim that the embalmed body is in fact a wax-work replacement. Next thing you must see is St. Basil's Cathedral nearby to the south of Red Square. St. Basil's Cathedral is the ultimate architectural symbol of Russia. Its montage of domes, cupolas, arches, towers, and spires is sure to blow your mind. If shopping is something you are driven by or in case you just want to escape the cold here, then the GUM Department Store, the largest in Russia, is a great place for you to do your luxury shopping. You should not miss the chance to see this site which was recognized as a UNESCO World Heritage Site in 1990 along with Kremlin, due to their inextricable links to Russian history since the 13th century.
Explore
Red Square in Moscow
with
Dook International's
Russia Tour Packages
.