20 Best Places to Visit in St. Petersburg
Russia is full of wonderful travel destinations which will leave you spellbound. Everyone already knows about Moscow and St. Petersburg and the glorious monuments and other tourist attractions they offer. However, there are some others which you may not know about. If you are planning a visit to the Old Country, as expats call it, then you should definitely visit these St. Petersburg attractions:
20 Places You Should Visit When in Saint Petersburg
1. Peter and Paul Fortress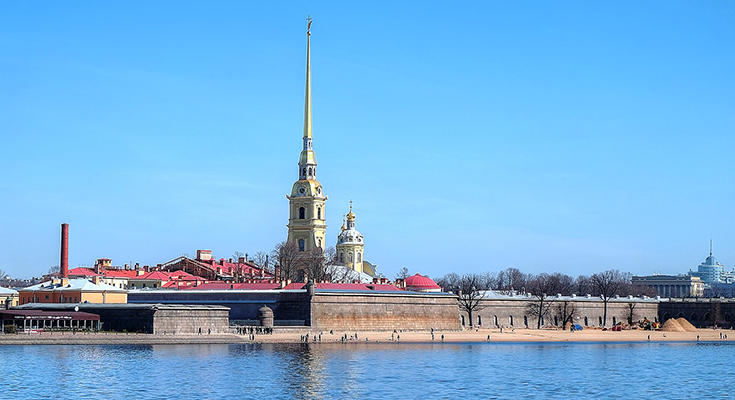 If you want to see where the historic city of St. Petersburg began, then the Peter and Paul Fortress is the place to start. This was the site from which the city began growing into what it is today. The ruler of the Russian empire, Tzar Peter the Great, established a modest wooden hut in 1703 here. From there, the Peter and Paul fortress slowly began constructing and it was finally completed in 1740. Since then, it has been the epicentre of tourism as well as political power in St. Petersburg. This one is an obvious and mandatory inclusion in every local travel itinerary.
2. Hermitage Museum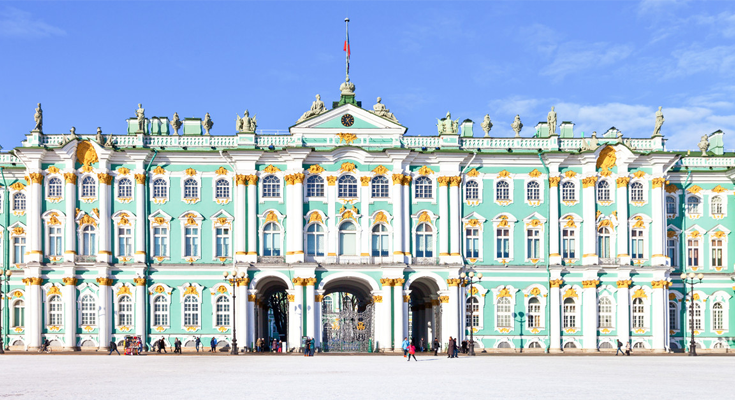 The Hermitage Museum in St. Petersburg holds the distinction of being among the oldest in the world. As part of the Winter Palace, it has the perfect location to display the fine arts works. These range from van Gogh to Leonardo da Vinci, Monet to practically every known name in the world of western painting since the history began. If you love the arts, then this place is definitely going to keep you enthralled for hours.
3. Mariinsky Theatre
The entire world knows about Russian ballet and the competitive world it is enshrined in. So, when you picture a theatre where the very best in the ballet world perform, it has to be something magnificent. The Mariinsky Theatre takes the cake among the most prominent Russian ballet theatres. As a premier arts show centre, it has a prestigious name and you can find the most illustrious of Russian citizens attending show regularly. If you are a fan of ballet and want to see why Russian ballet performers are renowned globally, then Mariinsky Theatre is where you want to go.
4. Saint Issac's Cathedral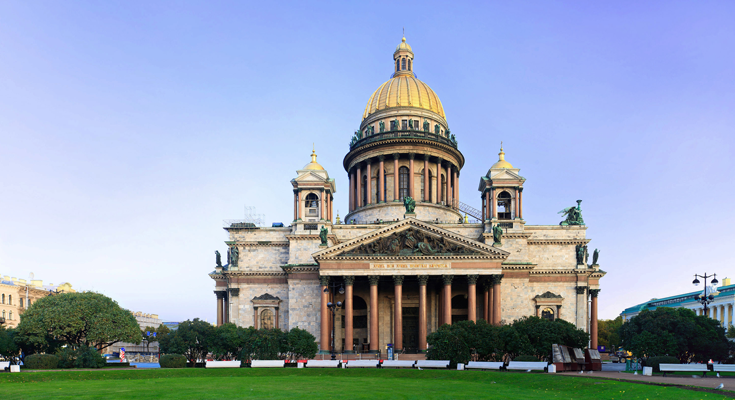 Monuments do not get more astonishing in Russia than the Saint Issac Cathedral. This monolith has been a centre of Russian religious and political influence since it was first erected in 1858. While it is not an exclusive church any more, you can still find remnants of its illustrious religious past. At one time, the Cathedral was turned into a museum in 1931 but in 2017 the governor proposed its return to the Russian Orthodox Church. But this has been opposed by many of the city's residents and therefore, the cathedral's position is still uncertain. Regardless, it remains one of the most iconic monuments in Russia.
5. Peterhof Palace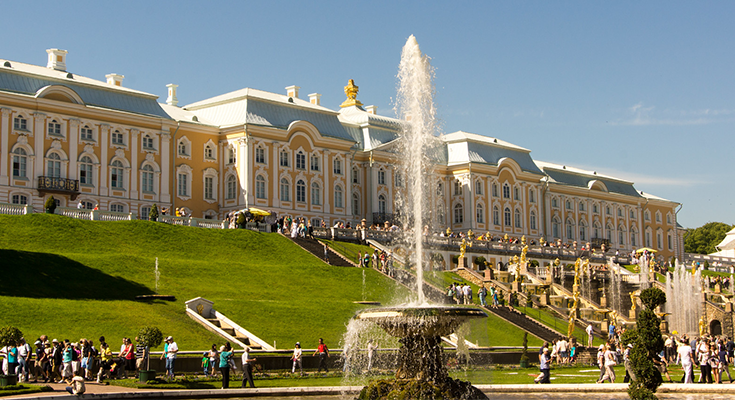 Peter the Great features a lot on our list here. This is because he had a lot of involvement making St. Petersburg what it is today. Peterhof Palace stands out as an especially impressive achievement from an architectural standpoint. This massive palace has a unique image and ambiance in St. Petersburg and was designed to rival Versailles. That is why it remains one of the most popular tourist attractions in St. Petersburg. If you are one for massive palaces, then this is one you cannot miss.
6. Catherine Palace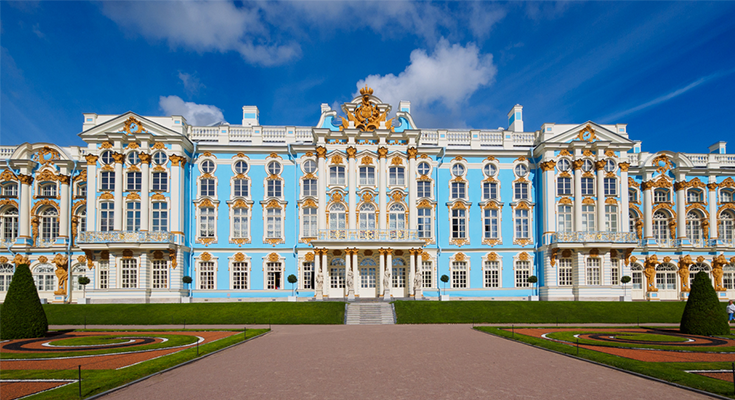 Although in Pushkin, about 25 kms outside of St Petersburg, the Catherine Palace is one of the most impressive palaces in a city full of them. Built after the legendary Catherine the Great, this palace has long been a major tourist attraction in Russia. Its grand architecture and marvellous ambiance takes tourists to a world back in time and yet ever-present. The internal decor is reminiscent of Russia's Tsarist past and all its magnificent aesthetics. If you are one for grandiose monuments, then the Catherine Palace is one you must visit. Bring your camera!
7. Kronstadt and Naval Cathedral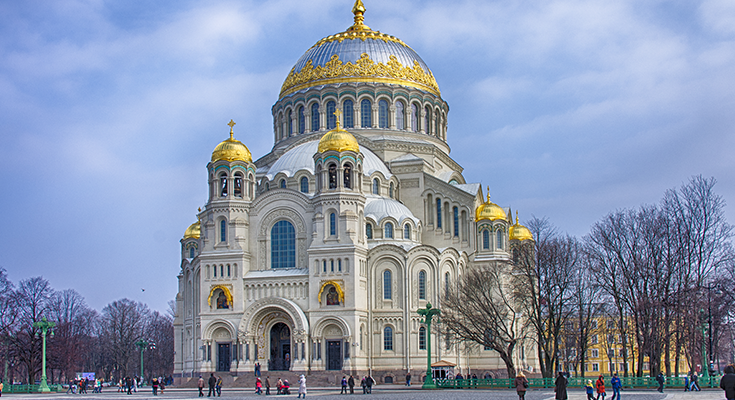 Fancy an excursion out into the waters of the Gulf of Finland? The Kronstadt island is the perfect place for you to explore. Known most prominently for the Naval Cathedral, it is part of the many UNESCO World Heritage sites in or around St. Petersburg. The cathedral is a stunning piece of architecture which you are well worth every shutterbug's time. The entire island can be explored in about half a day. So, even if your schedule is packed with other attractions, the Kronstadt Island is definitely one you should check out.
8. Tsar Peter the Great Cabin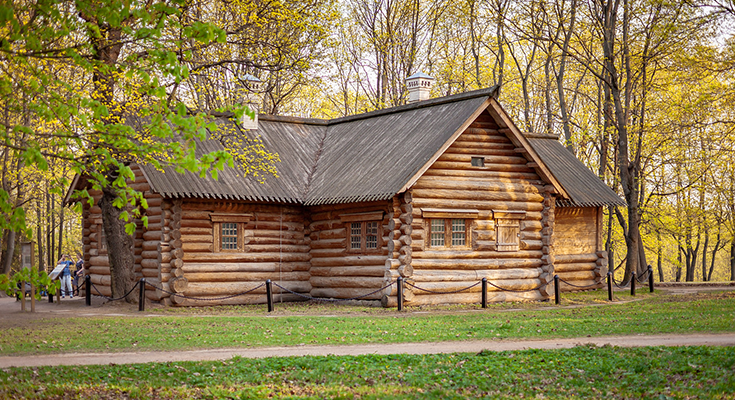 Russia has a very impressive and inspiring history which has its unique place in Europe's past. Tsar Peter the Great is among the more recent and illustrious rulers of the Tsarist empire. So, it is not surprising that his once 'humble' abode has now become a prime tourist attraction in St. Peterburg. The once makeshift palace of Peter the Great has been reinforced with red brick and stands as the birthplace of St. Petersburg as a whole. If you are going to visit the city, make sure you go visit this spot as it shows monuments that can withstand time itself arise from the smallest of moments.
9. Smolny Convent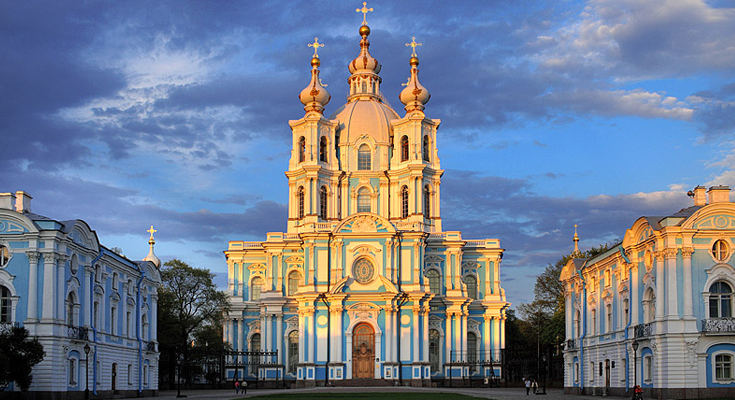 One look at the Smolny Convent and you are sure to wonder how such a marvellous architecture exists. Designed by the same architect who oversaw the Peterhof Palace and the Winter Palace, this convent is a delight to all visitors. The interiors bespeak a European sensibility which is nonetheless modest in its aesthetic. The Smolny Convent is regarded as one of the most beautiful convents in India.
10. State Russian Museum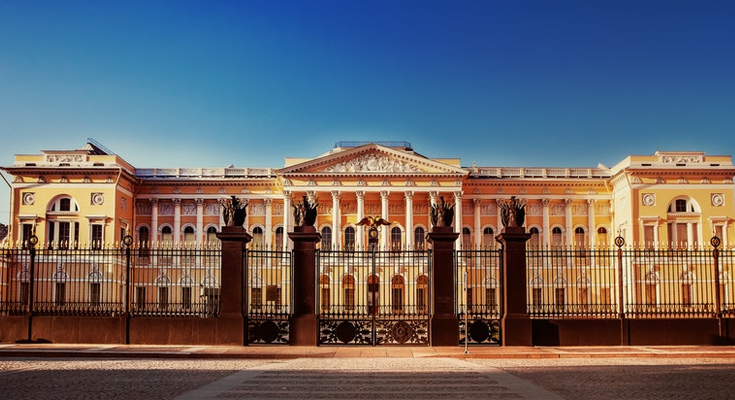 The State Russian Museum houses a massive collection of exhibits and artefacts. It is one of the most important and iconic museums in all of Russia. Second only to the Hermitage Museum in St. Petersburg, it is a must-visit for tourists who love art expos. The museum currently holds a record number of contemporary arts. Though it lacks the grandioseness of the Winter Place, it more than makes up for it by its stunning decor and fine interior curation which perfectly showcase its exhibits.
11. Museum of Political History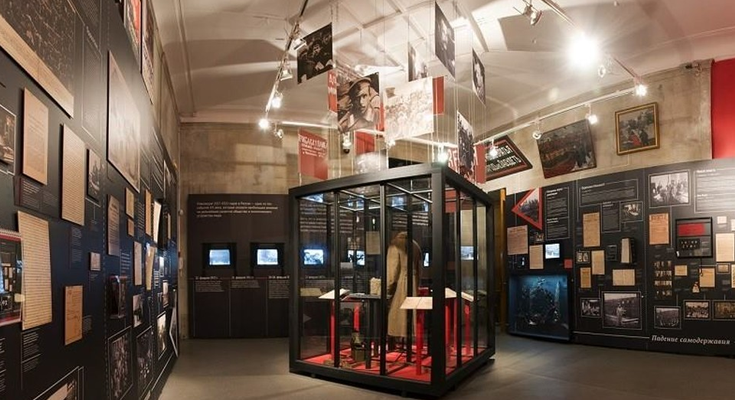 Art Noveau does not get more expansive than at the Museum of Political History. This sprawling museum is filled with art that bespeaks of Russia's unique forms of artistic expression. You can spend hours here easily dwelling on the fine art and splendorous decor. On the outside, the Museum, which itself is placed in the Kschessinska Mansion, is thronged by beautiful houses and mansions. These only add to the beauty of this famed tourist spot and give it a unique identity. Add to that, the fact that it served at the HQ for the Bolsheviks after the October Revolution and you will see why it is on our list.
12. Church of the Savior on Spilled Blood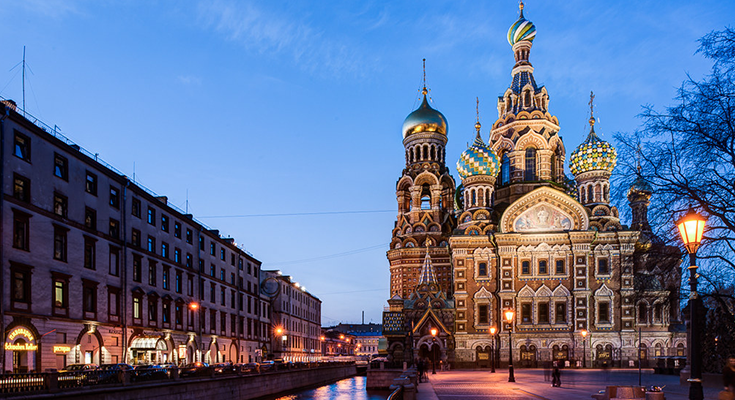 The question of which city between Moscow and St. Petersburg has the more beautiful churches has been raging forever. On the St. Petersburg side, the Church of the Savior of the Spilled Blood stands at the most picturesque in the city. Its fountains, cascades, interiors etc. are all stunningly beautiful Whether it compares to Versailles or not is for you to judge. But there is no doubt that the Peterhof Palace is one of the most visually impressive palaces in St. Petersburg.
13. Moika Palace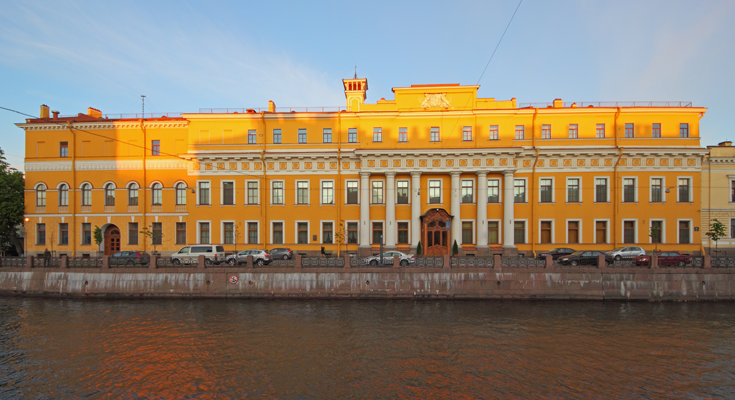 If you know anything about Russia's history, you will have heard of Grigori Rasputin. This famed person has been linked to many dubious circumstances surrounding the Russian nobility during his lifetime. Rasputin was famously murdered at Moika Palace and this alone gives this spot a special mention. But that is not all the Moika Palace has to offer. In fact, it is among the most visually impressive palaces in the city. Be sure to swing by here for a quick slice of Russia's history.
14. Yeliseev Emporium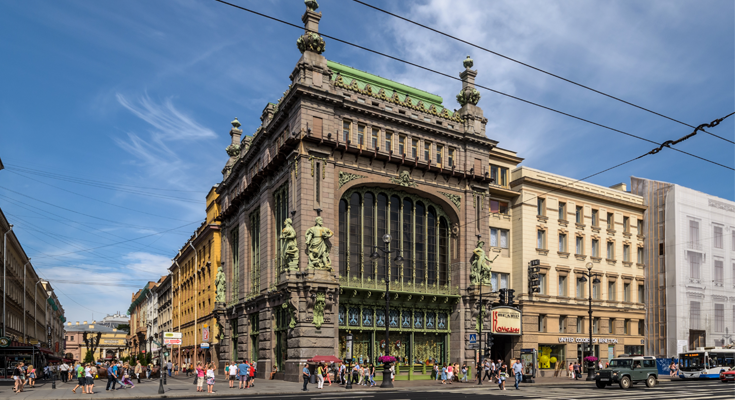 If you have a sweet tooth, then the Yeliseev Emporium is one of the best places to visit in St. Petersburg. Situated in the prominent Nevesky Prospect, this shop is all things great about Russia packed into one single shop. If you're a souvenir hunter, then this place is where you want to make your memorable purchases. But that's only part of what the Emporium has to offer. You can buy fabulous Russian candy and many other goodies found in St. Petersburg. Now that's something you can give to your people back home and say "From Russia with Love!"
15. Nevsky Prospekt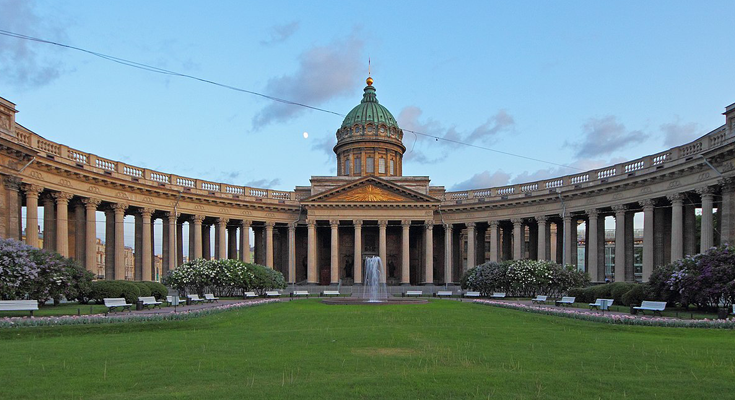 When you think of a short tour to the most wonderful mix of Russian culture and commerce, look no further than the Nevsky Prospekt. This is the shopping Mecca for tourists and local residents alike in St. Petersburg. It hosts an innumerable number of shops, churches, palaces, hotels all of which line up on a single fantastic line you can spend your whole day exploring. If you are a travel shopper, then this spot will give you more options than you can spend your money on. Make sure to pack your camera because the Nevsky Prospekt makes for some wonderful sights.
16. Admiralty Buildings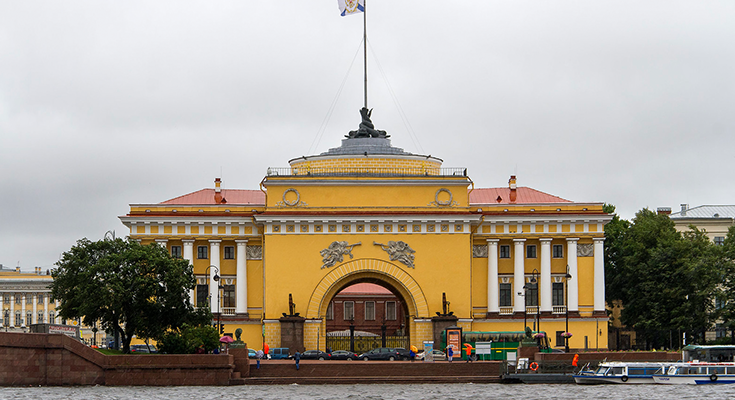 The Admiralty building is a monumental throwback to Russia's monarchical past. Constructed in the Empire style between 1806 and 1823, this building has been a highlight of the West End of the Nevsky Prospekt. It is also famous for a short story by legendary Russian author Vladimir Nabokov called The Admiralty Spire. If you happen to be in St. Petersburg during the last week of July, do miss out of the scenic navy day parades held here each year. You can see massive battleships and Russian sailors walking along the banks of the parks which truly makes it a breathtaking event.
17. Canal Tour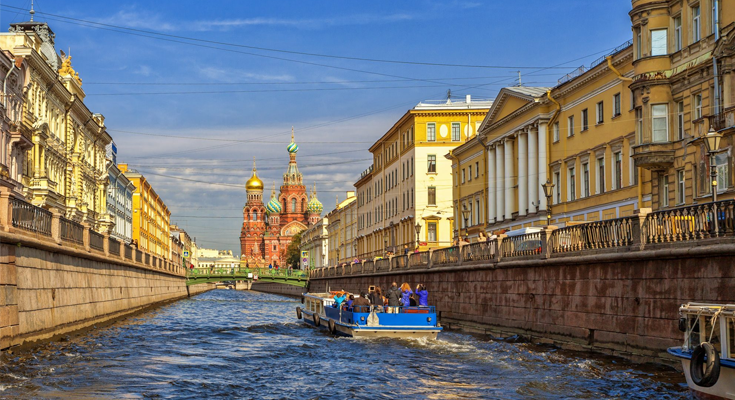 St. Petersburg us primarily known for churches. However, it has among major attraction which makes it a unique city in Russia. These are the often overlooked but beautiful water canals of the city. The city has over 800 bridges and 300 water canals made artificially. This means you can find yourself a magnificent canal tour at various points. St Petersburg has some unique sights which are only visible when you take the canal tour. So, if you love a bit of the classic boat ride through a city waterway dream sequence, then the canal tour is a must-do for your St. Petersburg itinerary.
18. Faberge Museum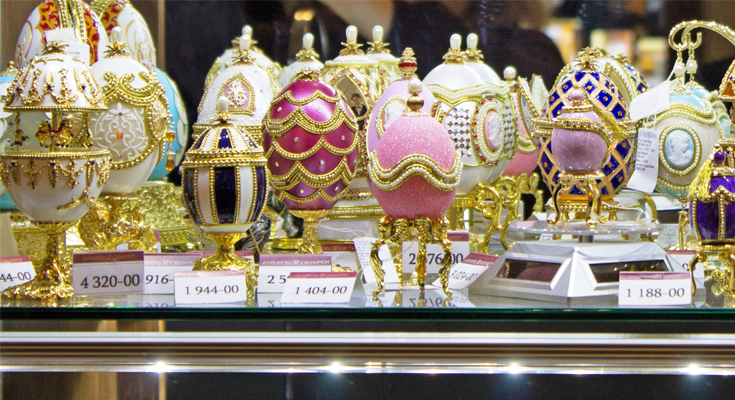 The House of Faberge was the very last Russian monarchy before the Communist Revolution of 1917. The royal edict at the time had many world-famous pieces of art and craft made on order. One of the most iconic among these are Faberge Eggs. These Imperial Easter Eggs are a pinnacle of goldsmithing in their own right and have remained a symbol of Russia. The Faberge Museum is dedicated to exhibiting 9 of the 57 surviving eggs. This alone is a major draw for tourists worldwide, not to mention the beautiful museum itself. Mark it on your itinerary.
19. Russian Cruiser Aurora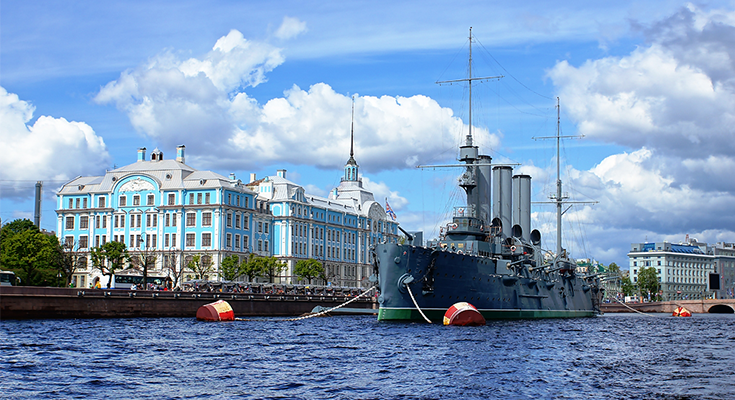 If you are keen on the October Revolution and Communist Russia, then the Aurora Russian Cruiser will be the perfect place to visit. This museum ship is permanently moored in St. Petersburg and offers some unique sights to visitors. It was recently renovated and has reopened grander than ever before. Any history buff or marine cruiser ship lover is sure to enjoy this place a lot.
20. House of Soviet and Communist Architecture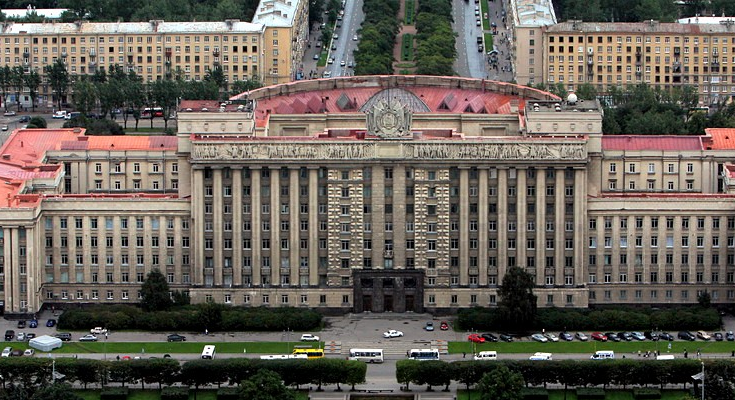 In a city full of grand cathedrals and massive palaces, the House of Soviet and Communist Architecture stands out for many reasons. As a uniquely Communist-style building in a largely European design St. Petersburg, the House of Soviet is a throwback to its Communist past. While there are other buildings in the city built around the same Stalinist aesthetic, the House of Soviet and Communist Architecture is probably the most well-known of them all.
Explore More: Attractions in Russia
Where Can You Get the Best Package tours of St. Petersburg?
Dook International is one of the best destination management companies in the world. It offers great package tours which can suit all kinds of budgets. With on-demand fixed departures, your can plan you trip whenever you want without worrying about availability. Get the best DMC to organize your grand Russian adventure in St. Petersburg. Contact us now!
Book Package: Russia Tour Package