Moscow Metro - A Piece of Art
There are some most impressive, historic and fun undergrounded railways in the world. London metro, Munich metro, Stockholm metro and of course Moscow Metro, Russia are some of finest metros in the world. When it opened on 15 May 1935, the Moscow metro was a subterranean Communist paradise. Its chandeliers, marble, intricate mosaics and heroic statues created an opulent space that was accessible for the city's workers. After 80 years, today Moscow metro transports up to nine million people on daily basis. Let us explore more about Moscow Metro here in this article.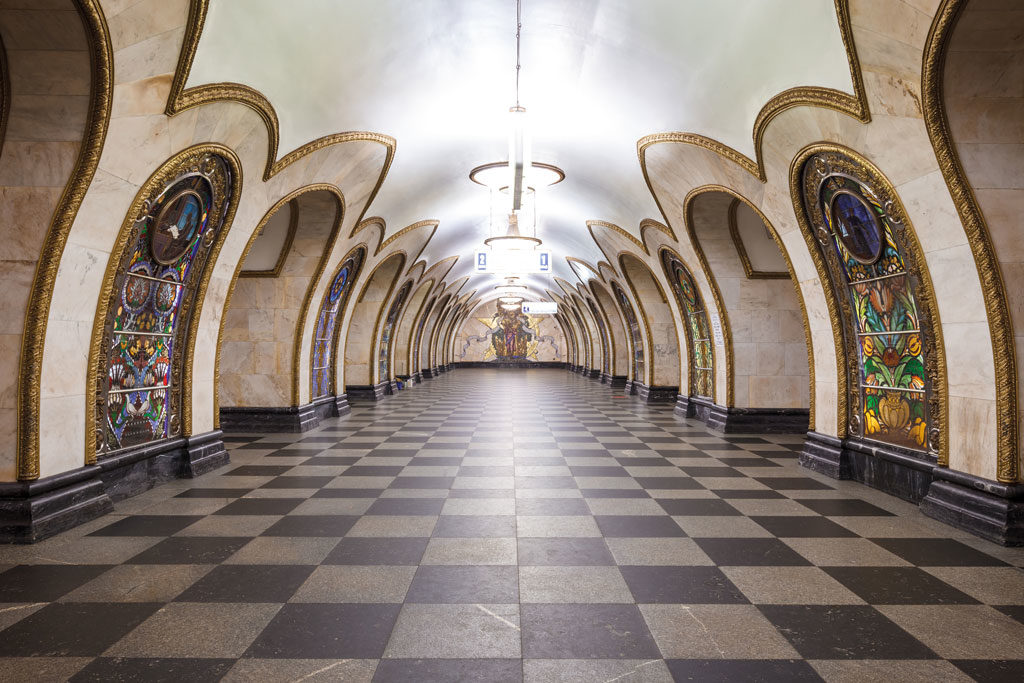 Moscow is timeless. It is one of the most significance and famous place on the planet. Since decades it has attracted travellers for so many reasons. Moscow metro is also one among them. Its 80th birthday of Moscow metro in 2015. 195 stations, route length of 325.4 km, mostly undergrounded and with the deepest section 74 metres, underground at the Park Pobedy station, one of the world's deepest. These are only some special features of Moscow Metro. The first design of the metro was submitted in 1902 but the plans were delayed and finally got approved in 1931. Many of the 195 stations have interesting architecture and design that reflect the time and era they were built in. Moscow metro by all means is not just a transportation system but it carries allot of historical and contemporary elements that any traveller can be mesmerised with. The Moscow Metro is a rapid transit system that serves Moscow, Russia and the neighbouring Moscow Oblast towns of Krasnogorsk and Reutov. The system is mostly underground and is the busiest metro system outside of Asia. Moscow metro also happens to be the busiest in the world by daily ridership with average of more than 6.5 million and is the sixth longest route in the world. The metro has six lines and each line is identified by a name, a number and a colour. The upcoming station is announced by a male voice on inbound trains to the city center, and by a female voice on outbound trains. On the Circle line, the clockwise direction uses a male announcer, and the counter-clockwise direction, a female. The colour assigned to each line for display on maps and signs becomes the line's identifier colloquially except for the nondescript shades of green or blue assigned to the Kakhovskaya Line (route 11), the Zamoskvoretskaya Line (route 2), the Lyublinsko-Dmitrovskaya Line (route 10), and the Butovskaya Line (route 12).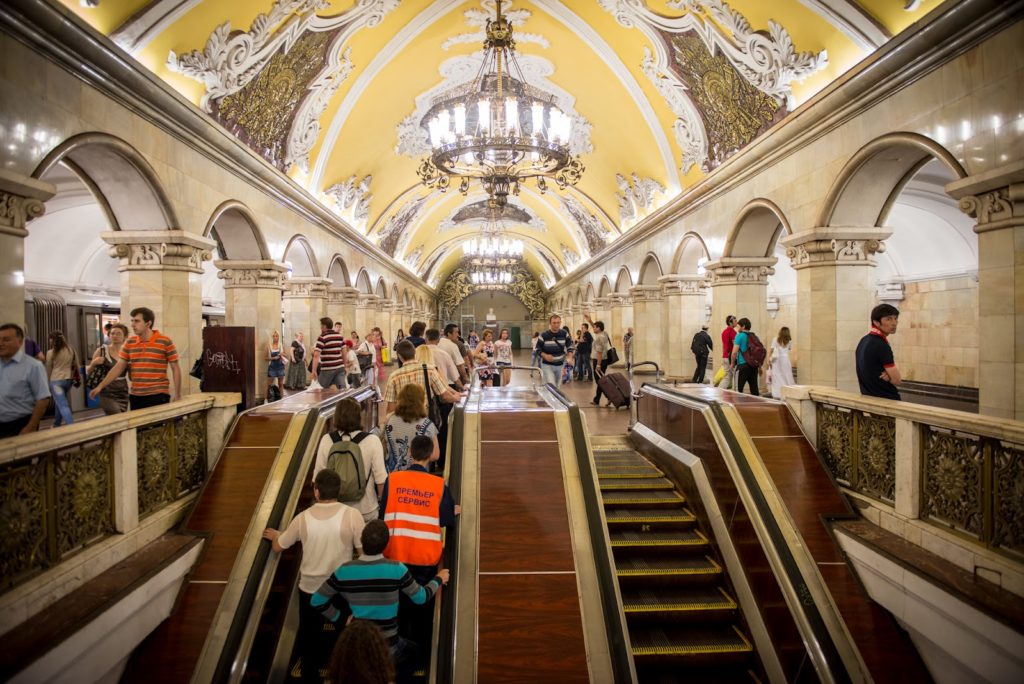 Moscow Metro starts opening at 05:25 in the morning and closes at 01:00 at night. The precise opening time varies at different stations according to the arrival of the first train, but all stations simultaneously close their entrances at 01:00 am for maintenance, and so do transfer corridors. The minimum interval between trains is 90 seconds during the morning and evening rush hours. Effective from April 2013, one ride costs 30 rubles (97 US cents). Discounts are available when you buy a multiple-trip ticket which starts with eleven-trip cards. Children under age of seven can travel free with their parents. Tickets are available for a fixed number of trips, regardless of distance travelled or number of transfers. Monthly and yearly passes are also available. Fare enforcement takes place at the points of entry. Once a passenger has entered the Metro system, there are no further ticket checks – one can ride to any number of stations and make transfers within the system freely. Transfers to other public-transport systems (such as bus, tram, trolleybus) are not covered by the ticket. Transfer to monorail is free within 90 minutes.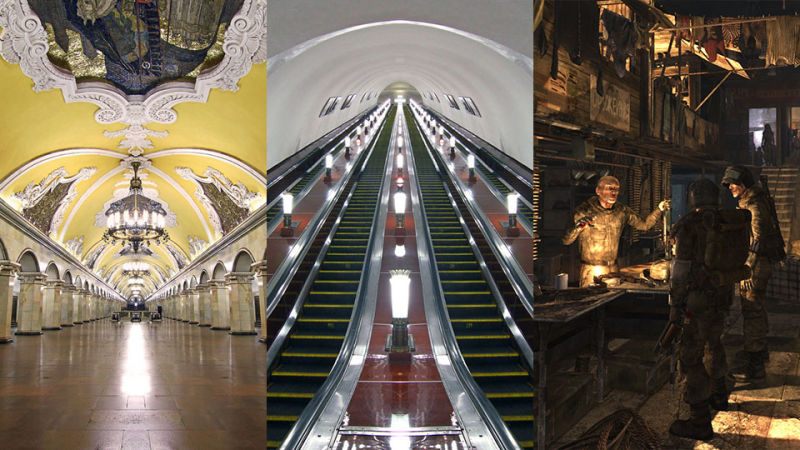 When you happen to travel to Moscow, Russia then you can explore Moscow metro to know Russian history in pictures and architectures. Here you can meet Lenin, Dostoyevsky and Pushkin and more. You will be delighted to see history of Russia unfolding right before your eyes when you travel in Moscow metro. The design, the idea, the construction of the era the stations were built in will gaze your attention for sure.
Explore Russia Tour Packages with Dook International, check our Russia holiday packages as below -
Moscow and St-petersburg 4 nights
Moscow and St-petersburg 5 nights