Ice Hockey - The Most Popular Sport Of Russia
Russia is a great country we already know. Russia has a great history of culture we already know. Sports has been a great part of Russia's culture since oldest times we already know. What probably we all don't know is that Russia is one country which is most successful at number of sports and in the highest Olympic Championship also Russia finishes in the top rankings. Russian athletes have always done well in the Olympics and have never gone below 3rd rank. Russia is great at international level today in Ice hockey, Football, Rugby, Bandy, Basketball and other games. So yes in this article we are going to talk about one major sport in Russia. We are going to talk about Ice Hockey in Russia. Why? Because according to a survey made in 2015 by the biggest sport portal, with 31% of the votes Ice Hockey is the most popular sport in Russia.
Ice hockey is super popular in Russia. Reason is quite simple. Most part of Russia gets enough cold and snows for this game to be played and so to be popular. In Olympics Soviet Union won 7 gold, 1 silver and 1 bronze in 9 appearances from 1956 to 1988. In 1992 when it participated as Unified team after collapse of Soviet union it again won Gold medal. Hockey became popular in Soviet Union after second world war before which Bandy similar to Hockey was more popular winter sport. Russia having cold climate that traditional hockey countries like Canada have, and the popularity of bandy, which is a very similar sport, all these combined made hockey a popular sport in Russia.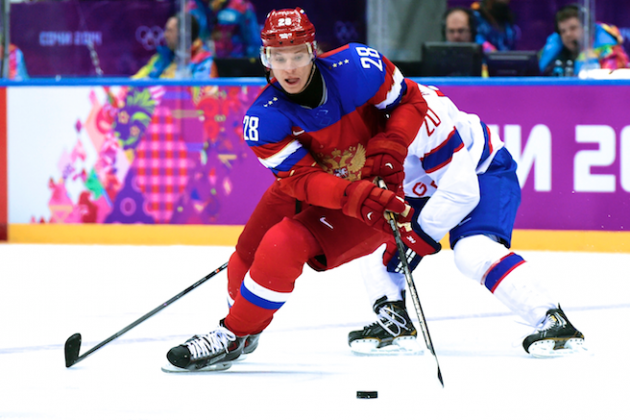 In modern times also Russia is doing great in hockey. This get substantiated by the fact that In 2008, the Russian national team became world champion in hockey. During the championship in 2009, 2012 and 2014, the Russian national team confirmed its title and won the gold. Russia has put in huge infrastructure for the development of the game in the country. There are many hockey centres in Russia at Omsk, Magnitogorsk, Cherepovets, Yaroslavl, Ufa, Kazan, Novgorod and others. Russia has its own hockey league in the name of Kontinental Hockey League KHL as well. As of 2015 Russia men's national hockey team stands second in IIHF (International Ice Hockey federation) rankings. These are some facts to suggest that hockey is big in Russia since old times and continues to occupy the popularity in the country.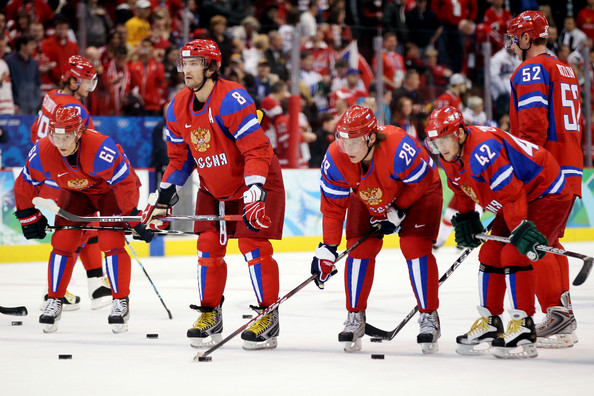 This is also true that in recent times Russian hockey team has not done great as it did in Soviet era times. But that might be because this game is played with equal passion in other countries like Canada and Finland as well. However this does not take away the popularity of the game in Russia. No sport is great without it's players. Russia has produced some great hockey players of all time. Among them are Viacheslav Fetisov and Vladislav Tretyak. Fetisov was the heart and soul of the great Soviet teams of the 1980s. Tretyak is a legendary goalie, a 10-time World Champion, 3-time Olympic champion and 1-time Canada Cup champion. He is also the only modern-era non-NHL (National Hockey League of America) player in the Hockey Hall of Fame - one of only two Russian players so honoured. The fact that both stadium attendance and TV viewer-ship is increasing for Hockey world championship tournaments suggests that Hockey is becoming popular worldwide.
Explore Russia Tour Packages with Dook International, check our Russia holiday packages as below -
Moscow and St-petersburg 4 nights
Moscow and St-petersburg 5 nights