Festivals Of Central Asia
Festivals are indispensable part of any culture. Festivals have been a cause for people coming together on a particular occasion to celebrate happiness together. Festivals generally have a background attached to it on which it is based and it got started in one or the other part of the world. No part of the globe is untouched from festivals. So, of course Central Asia celebrates many festivals in its different corners too. In this article we will touch some of the festivals celebrated in five Stans country of Central Asia.
1. Navruz
Navruz is celebrated as another New Year day all across Uzbekistan and other Central Asian countries on 21st March. The word Navruz means New day in Farsi. Navruz is celebrated here for over 2500 years. Navruz announces the joyful awakening of nature in spring after winter and the beginning of the agricultural cycle of cultivating, planting, and harvesting. 21st March is the main celebration day but for next 13 days people visit friends and relatives.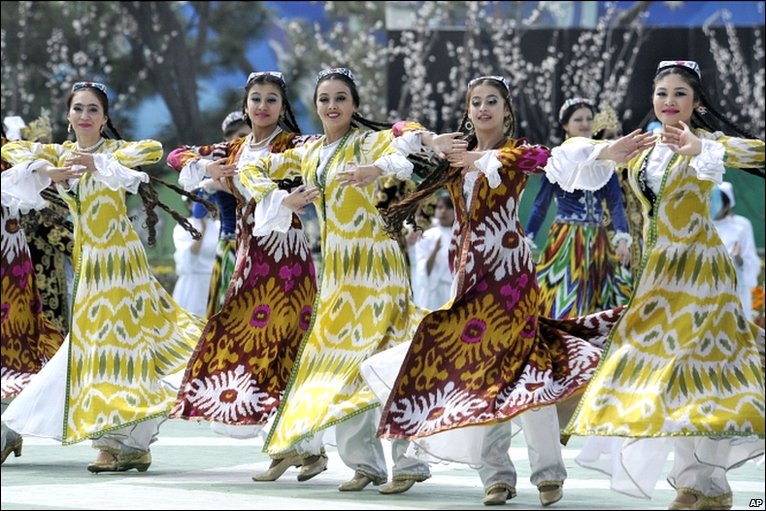 2. Shark Taronalari
This is Uzbekistan's International world music festival being held since 1997. Shark Taronalari festival takes place every summer in Samarkand between 25th and 30th of August. The festival was started with the aim to preserve until present times the culture, art and unique architecture of the ancient world civilizations. This is one of the biggest music festival in Central Asia. The festival aims to popularise national music, to develop new talents in music as well as to spread it to international circuit.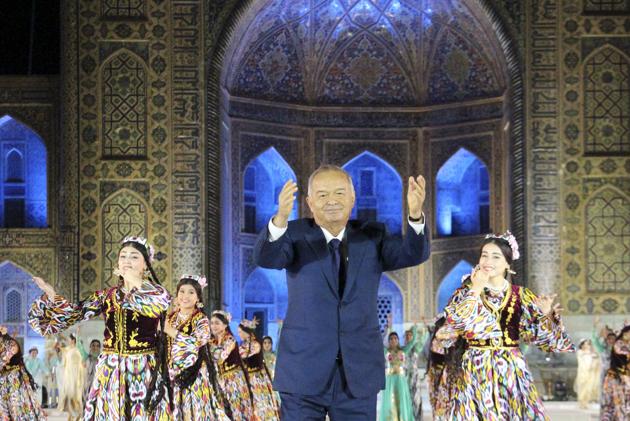 3. Chabana or Cowboy festival
Chabana is a festival in Kazakhstan and Kyrgyzstan border which brings together local herders. They participate in sporting and recreational activities. Chabana Festival is very popular and most deeply rooted in Kazakhstan's history. Held in mid August this is fun, 3 day event in which Kazakh and Kyrgyz herders come together to make merry and chase women on horseback.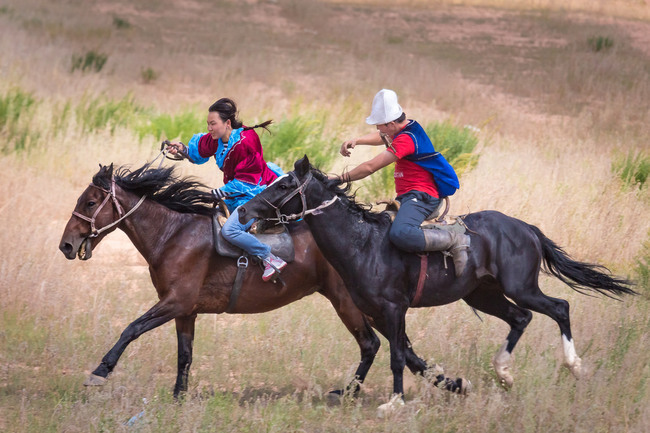 4. Men's Day
23rd February which was earlier celebrated as Soviet Army Day is now celebrated as Men's Day in Kazakhstan. This is a bit like valentine's day for men here. Men usually get out on the town and if lucky receive gifts from local ladies.
5. National Horse Festival
Horses have been central part to the Kyrgyz for oldest times. The festival is held every July in Kyrgyzstan and is the most popular event here. Plenty of games and contests testing the skills of riders and their mounts are held during the event. Some popular games like Ulak Tartysh which is a form of Polo, Kyz Kuumai in which there is a chase between horseman and horsewoman, Tyiyn Enmei in which riders pick up the coin on the ground at full gallop are held here. These games are believed to be oldest with oldest rules which make them must see for travellers.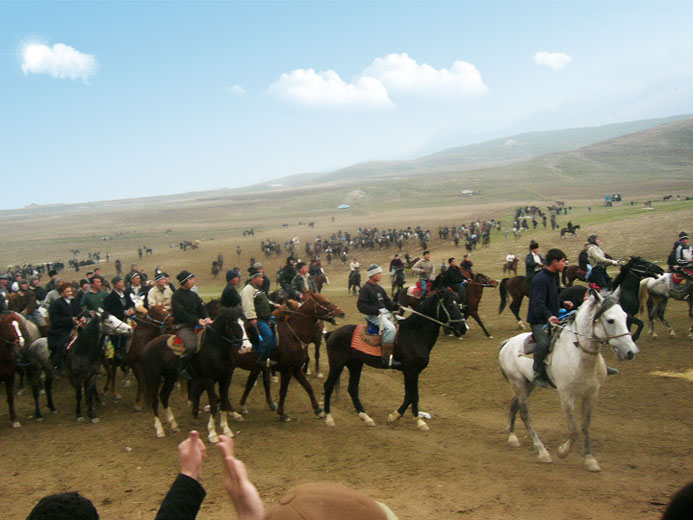 6. Kyrgyz Kochu Festival
The traditional lifestyle of nomads in Kyrgyzstan involved their movement from low land to the high mountains at the start of summers and they returned back to the low land in the autumn. This journey or migration of herders with their flock in autumn from the high mountains back to low land in the month of August is celebrated here as Kyrgyz Kochu festival. National games, horse races, eating and drinking, folk music, dancing, and hordes of animals dressed up for the occasion are the centrepiece.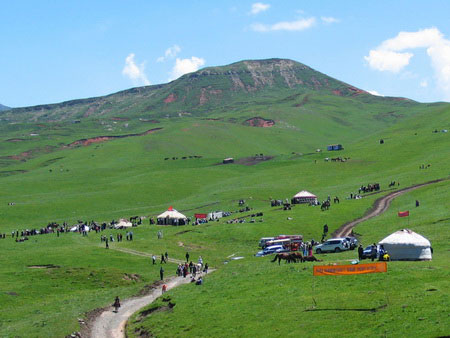 7. Roof of the world Festival
The Roof of the world festival is celebrated generally in the month of July in Khorog city of Tajikistan in the Pamir mountain region. The annual event is organized in which The international participants participate from different countries: Tajikistan, Kazakhstan, Kyrgyzstan and Afghanistan. The programmes includes performances, exhibitions promoting sustainability of natural resources, artisans from the participating countries, and documentaries about Central Asian people and the region. The festival's objective is to encourage cultural tourism.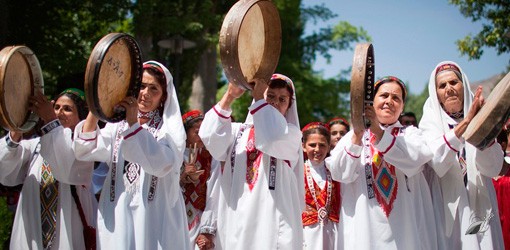 8. A Drop of Water—A Grain of Gold" Festival
This festival is celebrated on the first Sunday of April every Year in Turkmenistan. This is celebrated as national holiday in Turkmenistan. This day is celebrated because water in this culture has been treated as a valuable gift as a tradition in the history of Turkmenistan. Throughout the country many events, sports, exhibitions take place. There is demonstration of efficient use of water all over the country.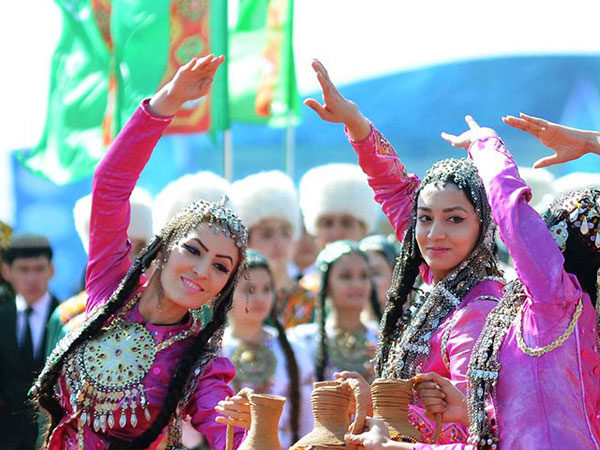 These are some festivals of five stans of central Asia. We hope you would like it.