Russia is not just about Moscow and St. Petersburg. Russia is full of beautiful tourist attractions. The place that we will talk about in this article is very less populated but quite a tourist attraction in Russia. But this place is literally very less populated 657 people in number as per 2010 census. But the place in north Caucasus is popular and hosts winter sports as well. We are talking about a place in Russia named as Dombay. Dombay was founded as late as in 1921 so the city is also called very young. The natural elements of the place are primarily the reason why Domaby is quite famous. Famous for Skiing, Dombay offers loads of panoramic views. Let us explore this place in Russia a bit more.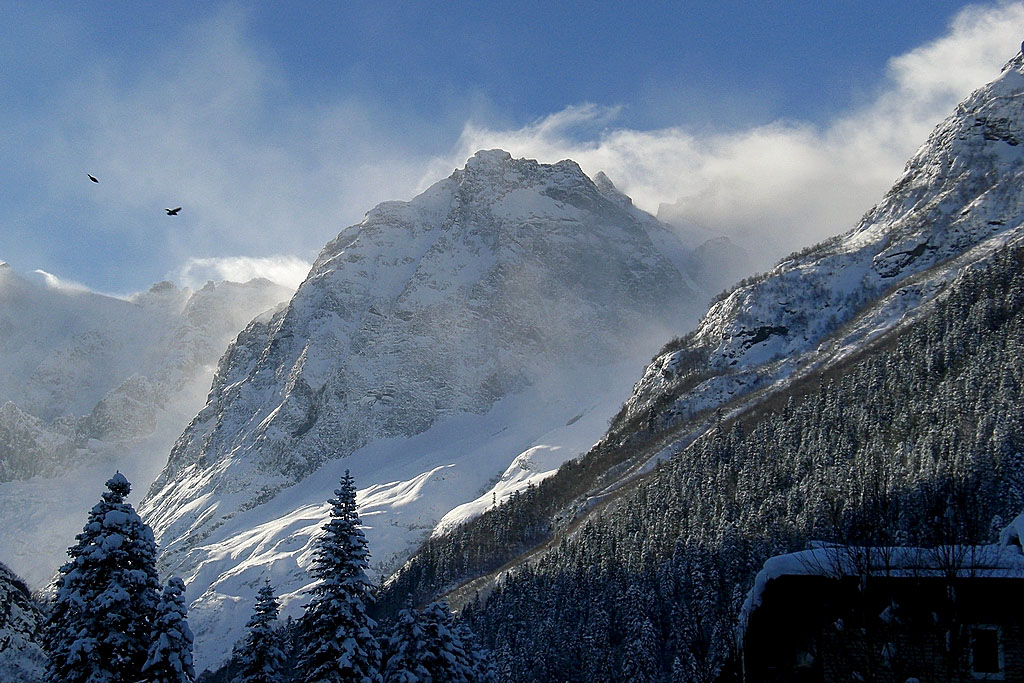 Dombay is located 65 KM away from Black sea and 65 KM distant from the summit of Elbrus in an absolutely gorgeous place. So Dombay is located in Karachay Cherkess Republic, Russia within Teberda Nature Reserve. Dombay is in its youth as the city was founded in 1921 only. Dombay was given of status of urban type of settlement in 1965. During the time of Soviet Union Dombay was quite famous as a health resort while today Skiers and snowboarders find this place a great place as the infrastructure for Skiing and snowboarding is fully developed apart from natural beauty that surrounds Dombay. So if you are thinking that only winter is special here then you are wrong. Summer is exiting too. How? Well, mountain landscape, glaciers, streams, waterfalls, mountain lakes and forests all these together keep the charm alive of Dombay during the summers.
Dombay is popularly known as a ski center. Today Domaby attracts lot of tourists because of the facility of Skiing and Hiking trails. One can enjoy paragliding and skating also here. What adds to the attraction of this place is natural beauty of Caucasus Mountains. Dombay – the urban settlement sits at the height of 1630 m above sea level. Skiing area here is on the slopes of Mount Mussa Achitara which is between the heights of 1800 m and 3200 m above sea level. The highest peak of Dombay is Dombay – Ulgen with 4046 m of height. The special thing with Dombay is that the place is surrounded with snow-capped mountains and glaciers for the entire year. So there is enough to enjoy here with scenic beauty of Dombay on top.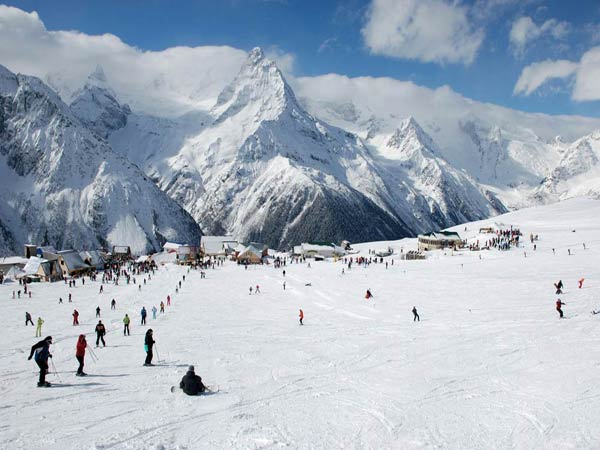 Dombay is one of the most beautiful mountain ranges in the world. Over the years Dombay has become one of the popular destinations in Russia for tourists and also for those who love mountaineering. Dombay is also considered the most popular among the mountain ski resorts of Russia. Why? Because Dombay has beautiful weather, many of the sunny days and pure air which has healing powers. The best time for those who would like to learn skiing here is in the months of February and March. One can reach to Dombay by first taking train or plane to Mineralnye Vody and then taking a taxi or shuttle to the town of Dombay. When it comes to staying here, there are plenty of hotels which suit everyone's pocket. So if you are planning for Russia travel package then Dombay should be in your list of places to visit in Russia.
Explore Russia Tour Packages with Dook International, check our Russia holiday packages as below -
Moscow and St-petersburg 4 nights
Moscow and St-petersburg 5 nights