Everyone loves diamond on the planet. But do you know where do they come from? Well in books we have read that volcanic activities bring diamonds closer to the surface of earth. Volcanic pipes which are known as kimberlite pipes push diamond to the surface cooling them along the way. This is geography behind where does diamond come from. So different parts of the planet which experienced volcanic activities in the past have got diamond mines along with diamonds in gravel beds and ocean floors. Why are we talking about this? Because in this article we are going to explore diamond mines in Russia. Most interesting facts about Russia when it comes to diamond is that Russia is home to half of the world's biggest diamond mines. So let's look at some of the diamond mines in Russia.
Before we start looking at diamond mines in Russia it is important to note that 95% of the country's production is done by company ALROSA which is Russian group of diamond mining companies. ALROSA is into exploration, mining, manufacturing and sales of diamond in the world.
Jubilee Mine
Jubilee diamond mine also known as Yubileyny diamond mine is located in Sakha(Yakutia), Russia. Jubilee is the largest diamond mine in the world. The open-pit diamond mine is owned and operated by the Aikhal mining and processing division of Russia's state-owned diamond company ALROSA. The mine was estimated to contain more than 153 million carats of recoverable diamonds as of January 2013. The mine is in production since 1986 and in 2012 alone it produced 10.4 Mt. of ore. The mine which is currently operating at a depth of 320m is expected to reach eventually 720m.
Mir Mine
Mir mine is also known as Mirny mine. Mir mine is a former open pit diamond mine. It is located in Mirny, Eastern Siberia, Russia. Mirny is 525m deep the 4th deepest in the world and second largest excavated hole in the world. Diamond bearing deposits here were discovered in 1955 by soviet geologists Yuri Khabardin, Ekaterina Elagina and Viktor Avdeenko during the large Amakinsky Expedition in Yakut ASSR. Khabardin got Lenin prize, one of the highest prize in Soviet Union for his discovery. Since its operation started in 1957 its surface operation lasted for 44 years and finally in 2001 it closed down. Mining here took place in extreme cold periods for 7 months which used to freeze everything so mining work was extremely difficult. in the 1960s mine was producing 10 million carats of diamond per year.
Udachnaya Pipe
The Udachnaya Pipe is largest diamond deposit located in the Daldyn-Alakit kimberlite filed in Sakha Republic, Russia. It is an open pit mine. It is located just outside the Arctic circle. It is more than 600m deep and the third deepest open pit mine in the world. Udachnaya was discovered in 1955 after two days of discovery of Mir. Udachnaya is also controlled by ALROSA. The mine has estimated reserves of 225.8 million carats of diamonds and an annual production capacity of 10.4 million carats.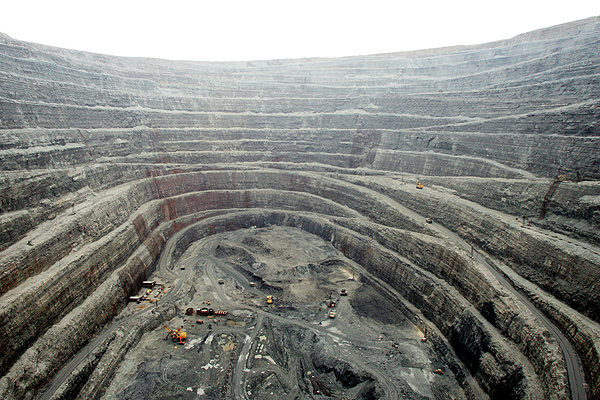 Grib Diamond Mine
The Grib mine is also one of the largest mines in Russia and the world. In fact it is Russia fourth largest and world's seventh largest diamond mine. The mine is located in the north-western part of the country in the Arkhangelsk Oblast. The mine has commenced commercial production since 2014, the estimated diamond reserve of the mine exceeds 98 Million carats. The Grib diamond mine in Russia is owned by the somewhat unlikely candidate of oil supplier Lukoil, and is arguably the most prospective of the new generation of diamond mines. Therefore, its launch of commercial mining earlier in 2014 and the first auction sale that took place in September 2014 was viewed by the diamond industry with some interest.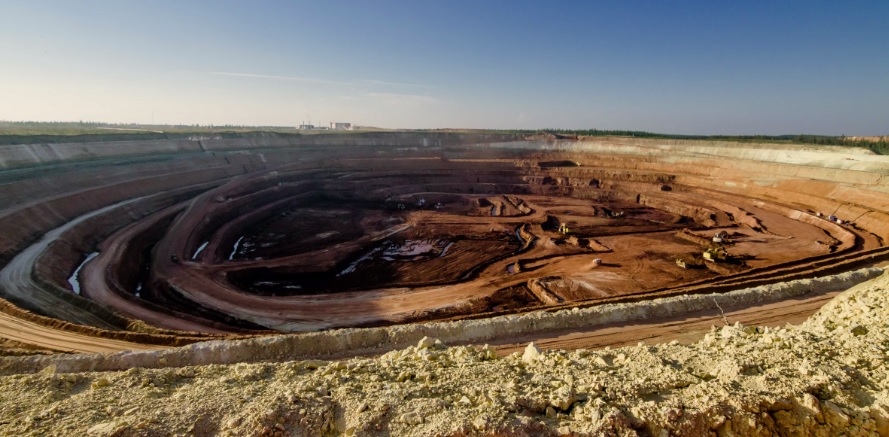 Apart from these 4 diamond mines there are other large mines like Aikhal, Zarnitsa mine and Komsomolskaya. All these together make Russia the largest producer and seller of diamond in the world.
Explore Russia Tour Packages with Dook International, check our Russia holiday packages as below -
Moscow and St-petersburg 4 nights
Moscow and St-petersburg 5 nights