Top 15 Stunning Cities in Serbia to Visit
Serbia, a southeastern European country, is a gorgeous tourist destination. It is a hidden gem of Europe that is rarely known among travelers. However, there is much to discover in Serbia if you want to delve deeper into its existence. From ethereal Serbia cities to sparkling rivers, delightful churches, majestic castles, ancient monasteries, and pounding nightlife, you name it, and this country will offer you. A wanderlust heart will not be disappointed with what Serbia has to offer.

The cities of Serbia revel in different cultural events and festivals throughout the year. It fascinates tourists from all over the world with its European charm. If you want to explore the unseen cities in Serbia, you are at the right place. We have curated a list of the best cities to visit in Serbia that you must travel to. Keep reading the blog to know all the mesmerizing cities you can tour.

15 Best Cities to Visit in Serbia

The Siberian cities offer countless experiences, attractions, and natural wonders. To know all of it and more, keep digging this blog:

1. Belgrade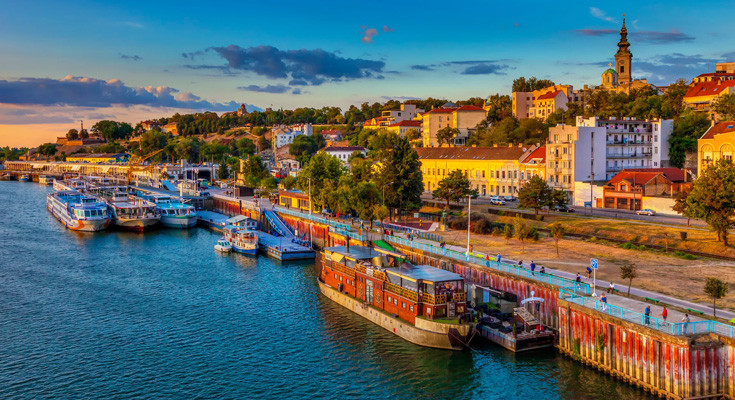 Belgrade, the capital of Serbia, is a city filled with full of life and energy. The city's grandeur and teeming beauty make it one of the best cities in Serbia. Located between the Danube and Sava Rivers, Belgrade is a bustling city boasting misty lakes, alluvial plains, bubbling volcanoes, and plateaus. It is home to the most popular attractions that captivates the heart of visitors with their uniqueness and charm. There are countless cafes, breweries, wine shops, dessert parlors, and premium restaurants that you can explore. Some of the main activities in Belgrade include shopping at Knez Mihailova and taking a history tour of the Nikola Tesla Museum.

2. Novi Sad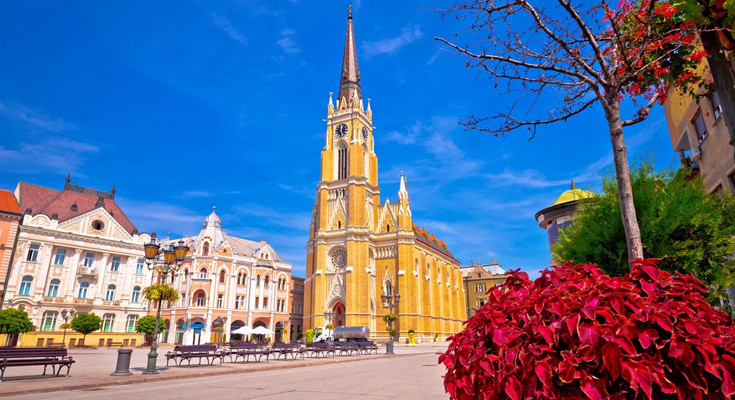 Novi Sad is one of the most beautiful Serbia cities to visit. Resting on the River Danube, Novi Sad is often known as the Athens of Serbia. Packed with historical sites and unique attractions, Novi Sad draws the attention of many tourists. This city is filled with fragrance-filled lavender fields, clear-blue skies, clean tree-lined streets, and stunning architecture. The overall atmosphere of this city offers a medieval vibe. From charming places to cultural scenes, music festivals, beautiful little parks, pretty galleries, and cute cafes, Novi Sad is the best place in Serbia.

3. Nis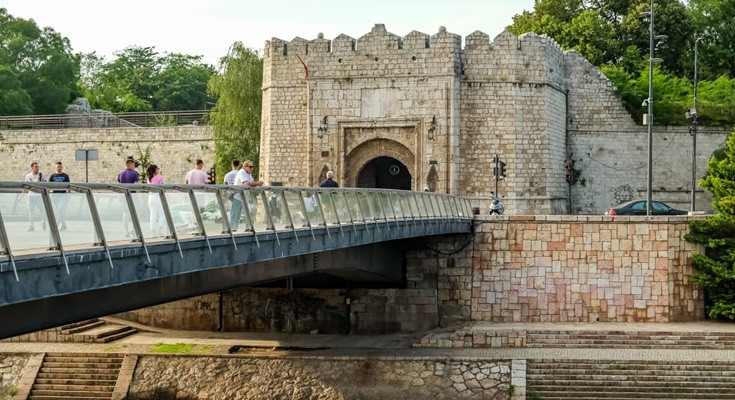 Nis is one of the best cities to visit in Serbia, which is the oldest city in Europe and Balkan. Nis is among the most visited places to visit in Serbia. This city beckons travelers with its rich history, cultural heritage, and diverse attractions. Being one of the oldest cities, Nis has an illustrious past that dates back to Roman times. Tourists can experience the city's culture through its diverse architecture, traditions, and cuisines. You can stroll on the bustling streets of Nis lined with charming cafes, shops, and restaurants, where you can shop and eat savory dishes. There are picturesque mountains and lush greenery that offer ample opportunities to enjoy a tranquil vacation.

4. Subotica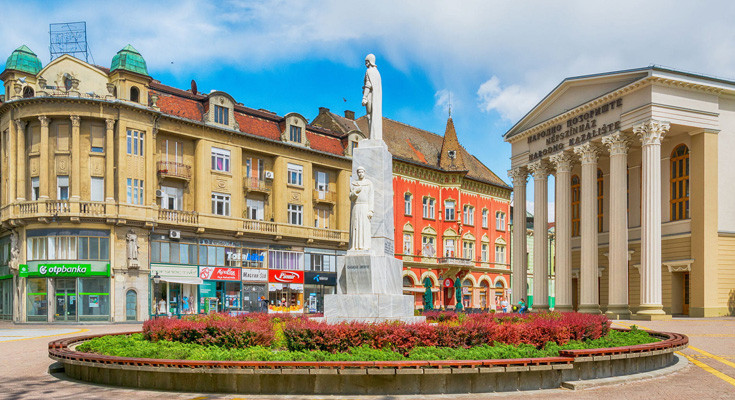 Subotica, a northern Serbian marvel, is one of the hidden gems that is a perfect blend of art, architecture, cultural richness, and serene landscapes. It is one of the famous Serbia cities to visit. Often known as the City of Colors, Subotica has a vibrant and untouched architectural heritage that captivates the attention of travelers. The best part about holidaying in Subotica is its sparkling lakes. These lakes are a perfect place for a peaceful getaway and water activities. Travelers can even indulge in adventurous activities like hiking, bird-watching, etc. Not to mention, the food here adds more allure to this city.

5. Kragujevac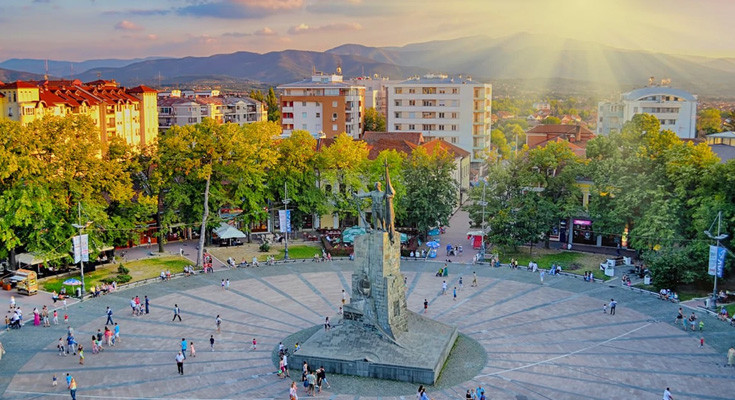 Kragujevac is one of the Serbia cities that is steeped in history and culture. It is a lesser-known city in Serbia, but it has so much for travelers to unveil. If you are a history buff, you can tour different historical sites of the city. The city's landmarks reflect its historical significance. Some ancient attractions include the Old Church, the Prince Mihailo Monument, and the National Museum. Kragujevac has numerous cultural attractions that you can explore, which include Zastava Museum, Sumarice Memorial Park, and more. This city may not be popular among tourists, but it has everything you need for a vacation.

6. Kraljevo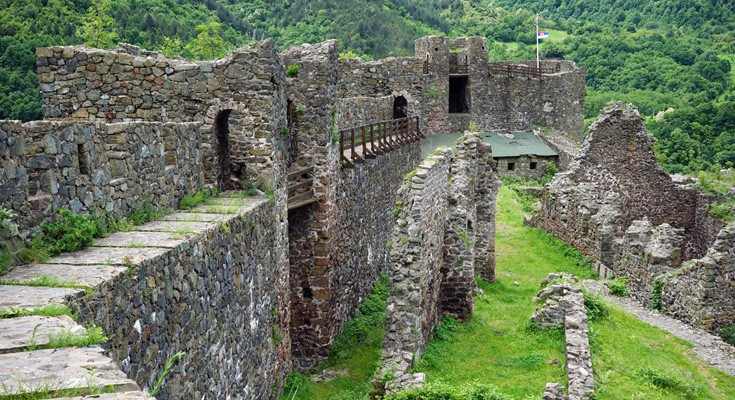 Kraljevo is a secret treasure of Serbia that offers travelers a blend of history, cultural charm, and natural splendor. Among the best cities to visit in Serbia, Kraljevo is a picturesque city in Central Serbia. Located on the banks of the Ilbar River and lined by lush green hills, Kraljevo is a delightful escape for travelers. If you are in Kraljevo, you can enjoy music and folk festivals that celebrate the traditions of Serbia. Kraljevo is a less prevalent tourist destination. However, it offers a tranquil retreat, historical tours, and cultural experiences.

7. Vranje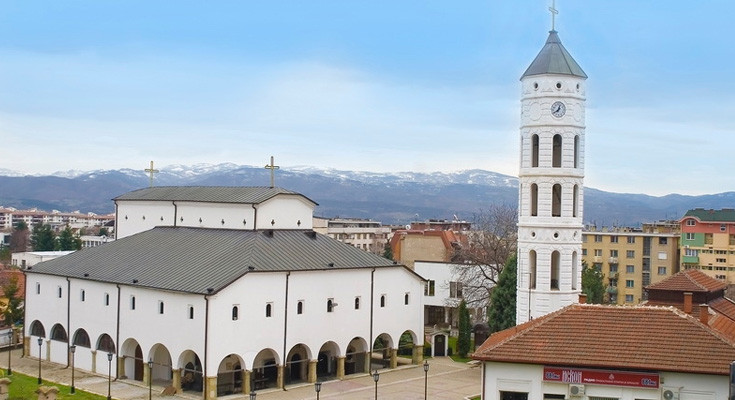 Vranje is one of the most prevalent cities in Serbia. Located in the Southernmost part of Serbia, Vranje entices tourists with its natural splendor, rich cultural heritage, and profound history. As Vranje is known for Serbia folklore and traditional music, tourists can enjoy the local culture through live music and Folk museums. The natural magnificence of this city is heaven for nature lovers. Some famous nearby attractions are Vlasina Lake, Vrla Gorge, and Vranjska Banja. Vranje offers a pleasant blend of cultural heritage and natural serenity. If you visit Serbia, you should explore Vranje for the ultimate experience.

8. Zrenjanin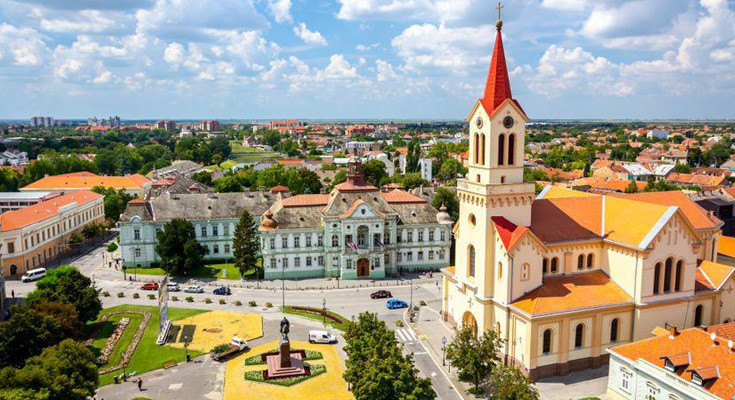 Zrenjanin is another gem in the list of best cities in Serbia. Located in northern Serbia, Zrenjanin is a tranquil city. It was named after Zarko Zrenjanin (a leader of the Yugoslav partisans), who was killed by Nazis in World War II. Zrenjanin offers a unique charm and stunning attractions that make your vacation delightful for tourists seeking history and cultural experiences. This city showcases Serbia's cultural diversity with Hungarian, German, and Serbian influences. Known for multiculturalism, Zrenjanin doesn't disappoint the visitors. Even the food in Zrenjanin tends to capture the hearts of tourists through their taste. Whether you want to explore attractions, tour historical sites, or enjoy cultural heritage, Zrenjanin has something for everyone.

9. Smederevo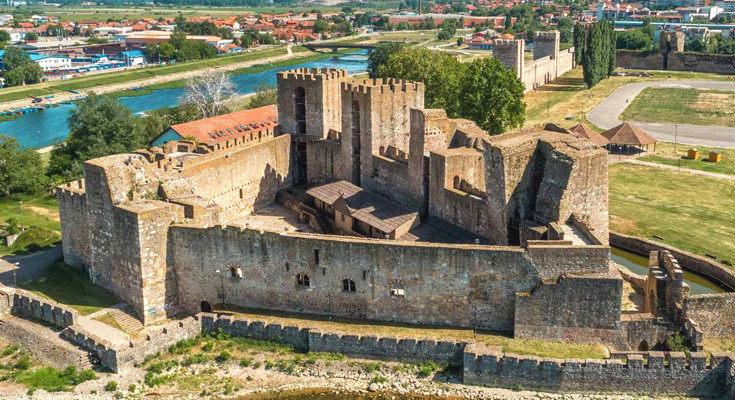 Smederevo is one of the famous historic Serbia cities to visit. Situated on the Danube River in Serbia, Smederevo is a delightful tourist destination. Tourists enjoy a stroll through the pleasant and picturesque surroundings of Smederevo. If you are in Smederevo, you will find many medieval heritage sites. Danube River adds more allure to the beauty of Smederevo, offering many opportunities for river cruising, fishing, picnicking, and photography. The city also hosts many cultural events throughout the year, including a traditional folklore festival, music & theatre, and Smederevo Autumn.

10. Leskovac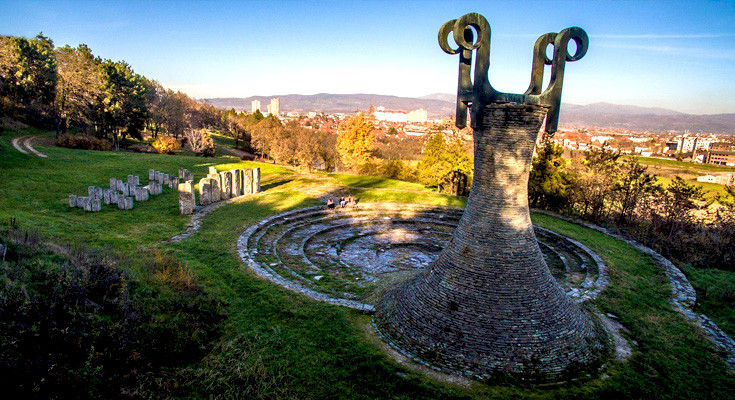 Leskovac is one of the most favorite cities in Serbia. This southern city is a hidden secret of Serbia, where history, culture, and gastronomy blend to relish the heart of travelers. The low-lying mountain hills create a perfect backdrop for tourists to click memorable pictures. Although the center of the city is heavily damaged due to bombing during World War II, the neighboring landscapes are pleasant to witness. The city's cultural heritage draws quite a huge attention. Overall, Leskovac is one of the best places to visit in Serbia.

11. Pancevo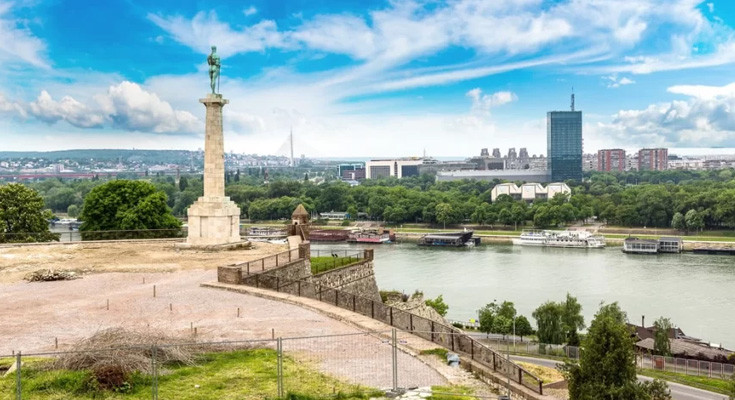 Pancevo is a fascinating place to visit in Serbia. Set on the banks of the Tamis and Danube rivers, Pancevo is one of the best cities to visit in Serbia. The city has multicultural influences from Hungarian, Slovak, and Serbian communities. This cultural diversity can be seen in its events and festivals throughout the year. Apart from its historical significance, Pancevo is famous for its natural attractions. With Tamis River offering outdoor activities and nearby Deliblato Sands boasting sandy terrain of flora and fauna, Pancevo is a natural wonder worth visiting.

12. Sombor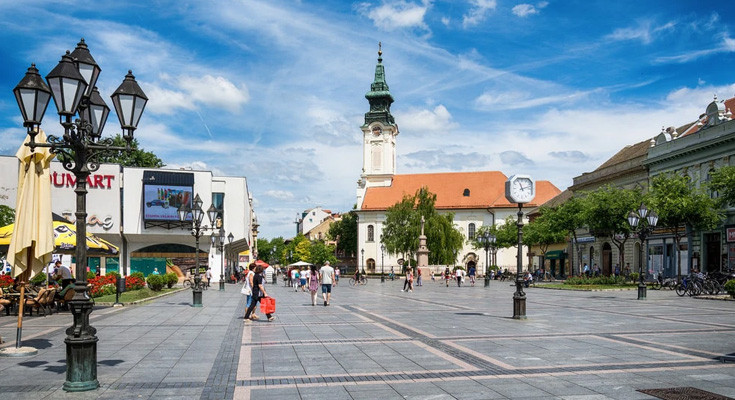 Sombor is one of the most charming Serbia cities, famous for its historical elegance. The city boasts various untouched historical sites, including baroque buildings and squares. Sombor's central landmark is its Town Hall, which draws the attention of many visitors. There are a few more historical attractions in Serbia, which include the Regional Museum and the Kobanya House. There are many art galleries, cultural events, and entertainment theatres for tourists to spend a joyful day in the city. If you are holidaying in Serbia, you must add Sombor to your list of places to visit.

13. Pozarevac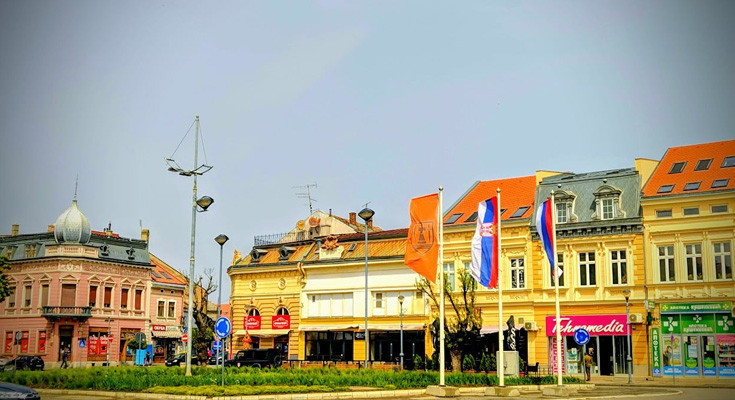 Pozarevac is one of the most incredible cities in Serbia that you should visit. This city has deep historical roots that result in the origin of many landmarks that tourists can explore. It is the best place to take a day trip and explore the untouched & unseen sides of Serbia. There are beautiful art galleries that have an exceptional collection of the famed Serbian painter Barili. Pozarevac's natural splendors are one-of-a-kind experiences to enjoy. The Velika Morava River is one of the most enticing places in the city that offers hiking, fishing, and bird-watching opportunities.

14. Sremska Mitrovica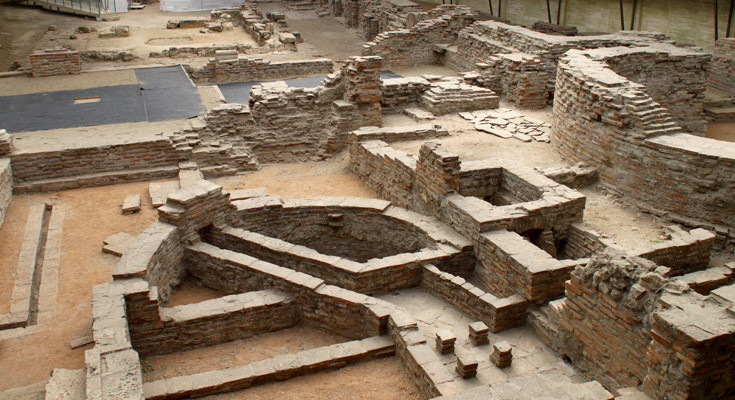 Sremska Mitrovica is one of the oldest towns in Europe. Located in the Vojvodina region of Serbia, Sremska Mitrovica is one of the best Serbia cities to visit. The city's rich history, scenic landscapes, and cultural heritage make it an enchanting destination for tourists. Sremska Mitrovica's history dates back to the Roman era when it was called Sirmium. This city was one of the capitals of the Roman Empire. Sremska Mitrovica has countless ancient ruins that are worth exploring. Besides, there is the Museum of Srem, which is an impressive place to explore.

15. Vrsac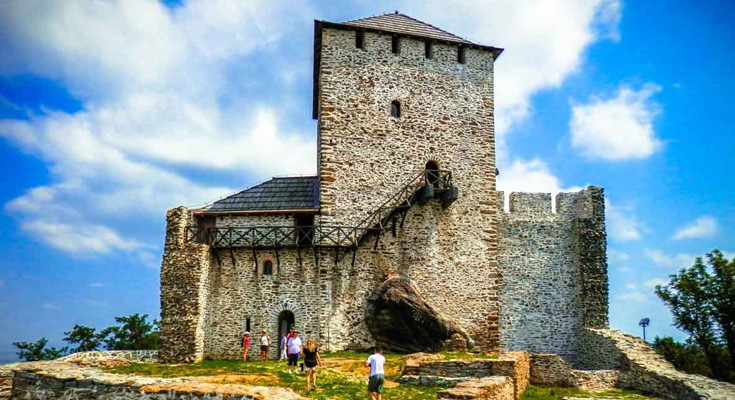 Vrsac is one of the most alluring cities in Serbia and is home to a rich historical heritage dating back to Roman times. The city's iconic attraction is Vrsac Tower. It is a 17th-century Baroque building that is a testament to its past. Surrounded by breathtaking landscapes of the Vrsac mountains and hilly vineyards, the city creates a beautiful backdrop for travelers. If you ever visit Serbia, don't forget to explore the Vrsac.

Tour the Top Serbia Cities with Dook!

Serbia is an attractive tourist destination in the Europe region. This European country has countless places to visit that tourists can explore anytime. If you plan a vacation to Serbia, take Dook International's assistance. Dook has numerous Serbia tour packages that can catch the attention of travelers. Our travel packages are affordable and can be customized as per your travel preferences. If you want to go on a vacation to Serbia, Dook is ready with everything you need.