10 Best Places to Travel in 2024
You are never too early to start planning your trip ahead because the earlier you plan, the better your trip will be. There are a few days left to the new year, and we know you are already eager to schedule your first trip of 2024. While juggling with the list of best places to travel in 2024, we know you will miss out on some incredible gems. To keep this from happening, we are here to offer you a list of unmissable places to visit this new year.

The best part about these places is that you can explore these marvelous gems at budget-friendly prices. If you are looking for a budgeted travel in 2024, you are at the right place. We have a long list of places you can visit at pocket-friendly rates. Keep skimming through this post, and you will get too many options.

10 Best Places to Visit in the World in 2024

We have picked some best places to visit in 2024 that you must consider for your upcoming holiday:

1. Istanbul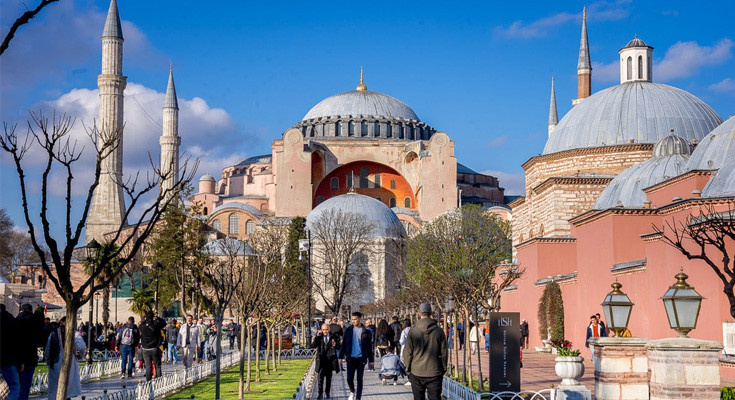 Istanbul is a sprawling city in Turkey that spread its mystical charm all over the world. It is one of the best places to visit in 2024 and years to come. Offering a broad range of age-old traditions and modern-world charm, Istanbul captivates everyone's heart. Its time-honored attractions beckon tourists from every part of the world. From Dalia Beach to Hagia Sophia Mosque, Topkapi Palace, Basilica Cistern, Blue Mosque, Grand Bazaar, and whatnot, Istanbul is jam-packed with so many things to see, explore, and experience. Whatever your holiday plans are, Istanbul will offer you a vacation of a lifetime.

Book Package: Istanbul Tour Packages

2. Baku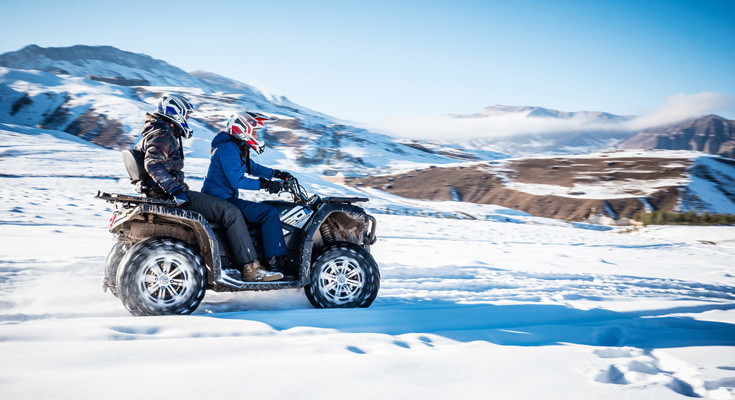 Baku is a bustling city in Azerbaijan that is a budding tourist destination. Filled with unique history, amazing sights, incredible attractions, and fantastic food & wine, Baku is an ultimate tourist destination. It has made its name in the list of the best places to visit in the world. Wherever you look, you will see nothing but astonishing architectural marvels. Baku is one of the cities that is known for its extraordinary architecture in the world. From Baku's old city to flame towers, this place has mesmerizing sights to behold. Be it Heydar Aliyev Center, Yanar Dag, or Kanegah Complex, you will be welcomed with the best.

Book Package: Baku Tour Packages

3. Tashkent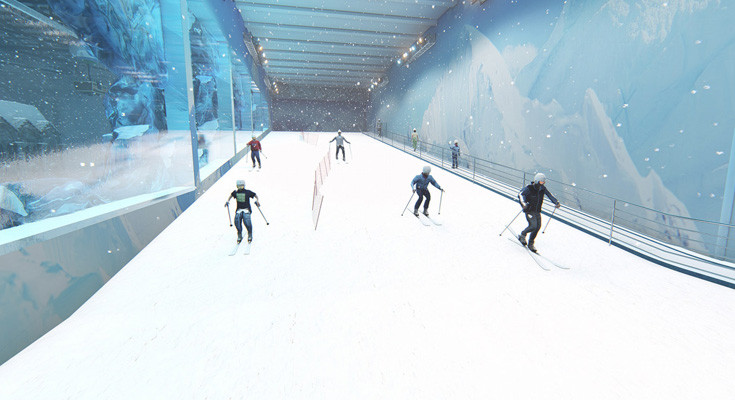 Tashkent is the beautiful capital city of Uzbekistan. It is among the best places to visit in 2024, showcasing stunning attractions, rich history, impressive historical sites, and mind-blowing Islamic architecture. Tashkent wears the crown of one of the most modest and oldest cities in the world. When you are visiting Tashkent on your holiday, you don't have to worry about anything. From transportation to sightseeing, everything comes at ease in this city. What to say about Tashkent's Metro Station? It is one of the attractions in the city that tourist come to explore on their trip.

Book Package: Tashkent Tour Packages

4. Moscow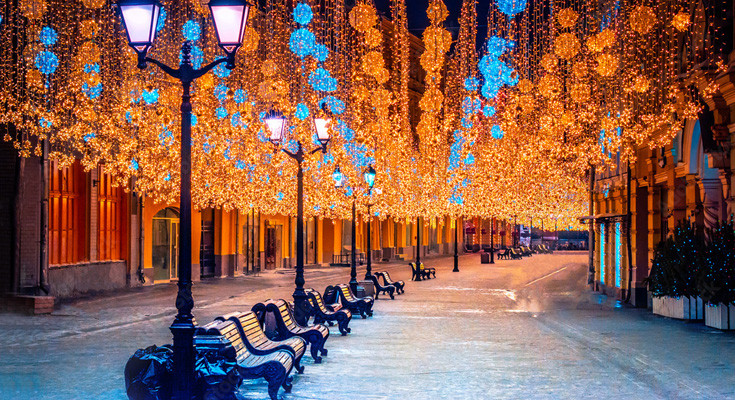 Moscow is one of the most fascinating cities in the world that lives in Russia. This charming city has majestic palaces, beautiful cathedrals, stunning museums, amazing monasteries, pretty parks, incredible galleries, and rolling hills. Being one of the best places to travel in 2024, Moscow attracts a lot of tourists every year. With a wealth of tourist attractions, Moscow shimmers in the heart of a traveler. From Red Square to the Kremlin, Bolshoi Theatre, Luxurious GUM, Moscow Metro, Museum of Cosmonautics, etc., Moscow captivates every visitor's heart. If you are looking for a holiday destination, Moscow should be on your list.

Book Package: Moscow Tour Packages

5. Almaty

Almaty is Kazakhstan's gem that never fails to amaze visitors. It may not be the fanciest place to visit in the world, but it can be a place of serenity and peace away from the hustle-bustle of glamour. Making its place in the list of best places to go in 2024, Almaty is a budding tourist destination. From marvelous museums to cozy cafes, astonishing attractions, and soul-searching experiences, Almaty stands as one of the remarkable tourist destinations. Sprinkling old-world charm everywhere, Almaty welcomes you with the utmost adventure. Almaty is a perfect place to visit this new year.

Book Package: Almaty Tour Packages

6. Bishkek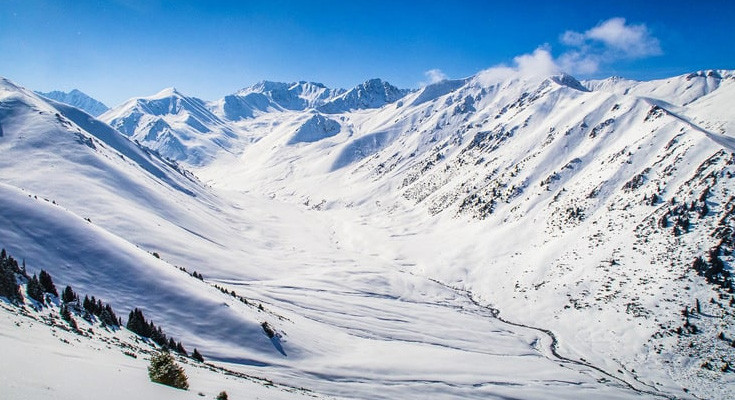 Bishkek is one of the best places to visit in 2024. This capital city of Kyrgyzstan boasts a plethora of things to see and do. Filled with soviet history, a youthful atmosphere, and cultural vibrancy, Bishkek fascinates tourists. Most of the architecture of this city still preserved the Soviet buildings. Strolling through the streets of Bishkek, you can admire these buildings exuding the essence of Soviet times. Not just this, Bishkek also has some outstanding attractions, beguiling landscapes, and adventurous activities. From Issyk Kul Lake to Osh Bazaar, Ala Archa National Park, Burana Tower, Kyrgyz State Historical Museum, and Victory Square, Bishkek amazes tourists with lifetime memories.

Book Package: Bishkek Tour Packages

7. Tbilisi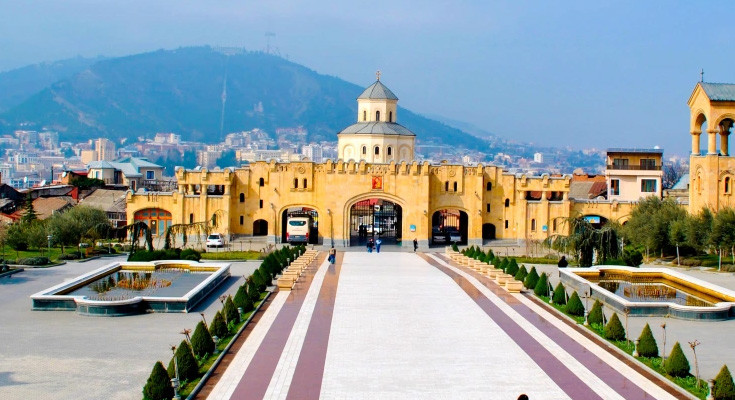 Tbilisi is a charming city in Georgia that exudes vibrant culture and attractions in every corner. Among the best travel places for 2024, Tbilisi has both Europe and Asia's touch. Tbilisi is slowly becoming a European city with ancient churches, tasty food & wine, artsy architecture, charming corners, and expansive landscapes. While walking through the cobblestone streets of Tbilisi, you can admire the ornate wooden balconies. Tbilisi's heartwarming attractions are one of the main tourist points. From Narikala Fortress to Tbilisi Old Town, Holy Trinity Cathedral, Mtatsminda Park, Joseph Stalin Museum, and more, Tbilisi has mesmerizing things to see and explore.

Book Package: Tbilisi Tour Packages

8. Yerevan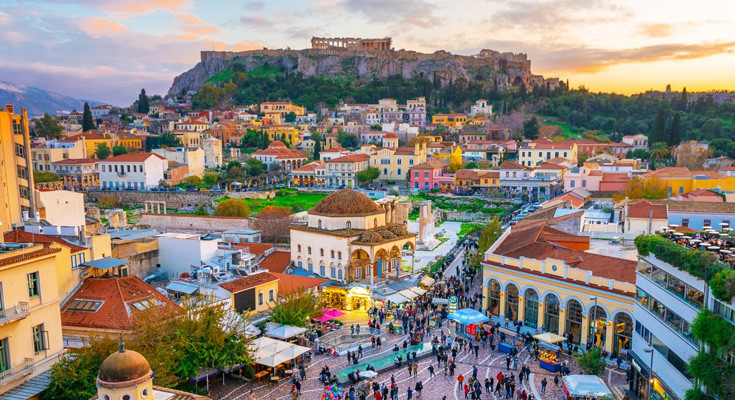 Yerevan is one of the most-visited places in Armenia. Being the capital of Armenia, Yerevan brings so much adventure, attractions, and amazement to tourists. Falls into the list of the best places to travel in 2024, Yerevan is filled with so many must-sees and must-dos. Yerevan may be a small city, but it has so much tourism potential. It is the kind of city that warms your wanderlust soul with music, food, shops, and creative spaces. Among the many things to see in Yerevan are the History Museum of Armenia, Pagan Temple of Garni, Republic Square, Saint Gregory the Illuminator Cathedral, and Opera & Ballet Theatre.

Book Package: Yerevan Tour Packages

9. St. Petersburg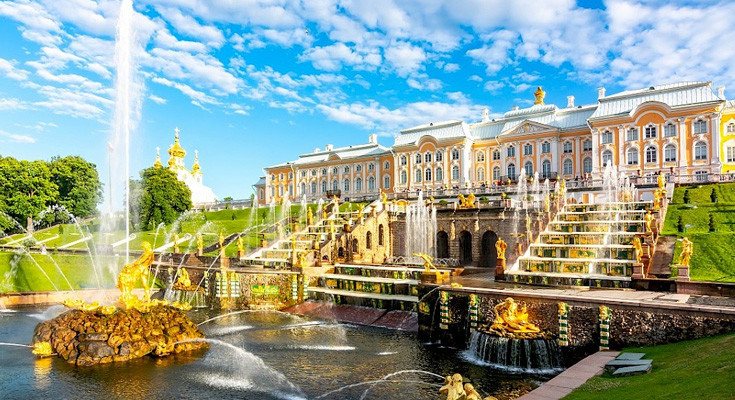 St. Petersburg is a famous city in Russia that is culturally rich and uniquely gorgeous. It is one of the best places to visit in the world in 2024, where you can experience almost everything. Adorned with a wealth of tourist attractions, St. Petersburg charms every visitor's heart. Be it spectacular palaces, stunning museums, majestic rivers & canals, or artistic galleries, St. Petersburg's allure has spread everywhere. Some major attractions in St. Petersburg include the Hermitage Museum, St. Isaac's Cathedral, Winter Palace, Catherine Palace, Neva River, and much more. To get your jaw dropped, you must visit St. Petersburg this new year.

Book Package: St. Petersburg Tour Packages

10. Cappadocia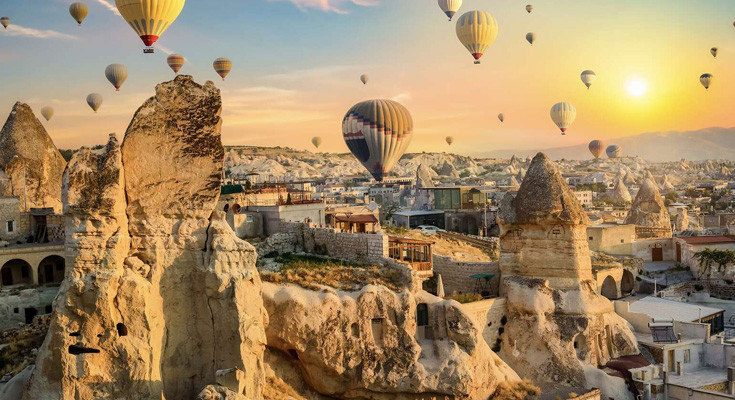 Cappadocia is the radiating heart of Turkey. It is one of the most-loved cities in Turkey by tourists. Cappadocia is among the best places to visit in the world. Famous for multiple adventures, must-see things, and miscellaneous memories, Cappadocia offers an unforgettable vacation. Whether you are a history buff, nature lover, or adventure-seeker, Cappadocia can satiate everyone's wanderlust soul. From hot air balloon rides to the Goreme Open-Air Museum, Rose Valley, Horseriding, and Ihlara Valley, Cappadocia can make you live the best time on Turkish land. Add Cappadocia to your list of places to visit in the new year.

Book Package: Cappadocia Tour Packages

Ready to Plan Your 2024's First Trip with Dook?

We know after reading this list you want to straight away plan your holiday. If this is so, you can plan it with Dook. Dook International offers mind-blown discounts on tour packages that are pocket-friendly. Our International tour packages are well-crafted and easily personalized as per your travel needs. Our travel executive offers thorough travel assistance on your holiday, ensuring you have a great time. Isn't this what you want? Then, what are you waiting for? Hurry! Book with us.