Tashkent is the first city where you land on your Uzbekistan Tour Package. Tashkent is not just the capital city but also the larges city in Uzbekistan. Tashkent is hub of Central Asia and the most happening place in Uzbekistan. Tashkent is a charmer for the visitors as the city has best restaurants, museums and lively nightlife in the city. Tashkent is new in part, old in part. One fascinating part of the traditional Tashkent is its crowding bazaars. Talking about Bazaars in Tashkent, you can buy almost anything in the Bazaars here. There is not one, two or three but 20 major Bazaars in Tashkent. This means you can spend a great day in Tashkent, visiting these Bazaars only. Chorsu Bazaars in one of the most famous bazaars in Tashkent. In this article however, we will see some Bazaars of Tashkent along with Chrosu Bazaar.
Alay Bazaar
Alay Bazaar or Oloy market is one of the oldest Bazaars in Tashkent. The bazaar saw trade caravans passing through it over the century to China, India, Europe and Middle East. It played a role of cultural center and social center for locals of Uzbekistan and visitors where people gathered to share and collect news about like in other countries.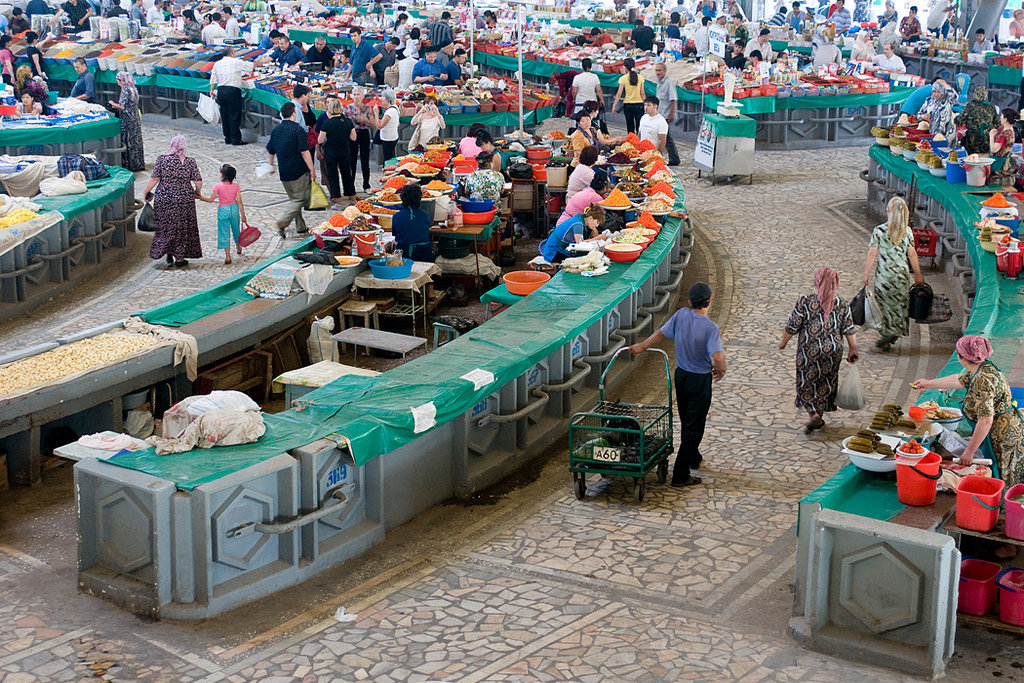 Today the Alay Bazaar is famous for vegetables, fruits, dry fruits, spices and oriental sweets. You can pick Uzbek melons, watermelons, grapes, salt almonds and other fruits from the market. One can also buy beautiful and varieties of jewelries and other souvenir items from Alay Bazzar.
Karavan Bazaar
Karavan Bazaar in Tashkent is mainly for dealers to buy cheapest food in Tashkent. Karavan Bazaar is also the most preferred bazaar in Tashkent for shopping for both locals and travelers. In the bazaar one can buy many things like food, construction equipment, electronic items, machinery, clothing and carpets. Karavan Bazaar is spread over a huge area and you may need an entire day in this Bazaar only for shopping several items.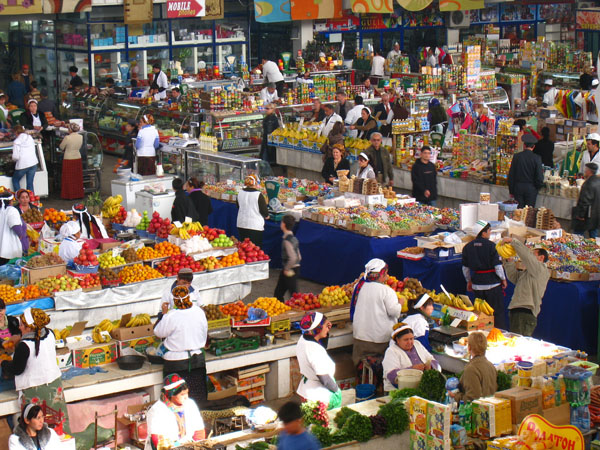 As the quality and variety of items in the market is high, you will surely get spoilt for choices when you reach and roam in the Karavan Bazaar.
Askia Farmer's Market
If you love the set up of hotchpotch stalls in a market then you must visit Askia Farmer's market in Tashkent. The market is full of every item one can think of. You will get food, furniture, kitchen appliances, DVD and other things at one place.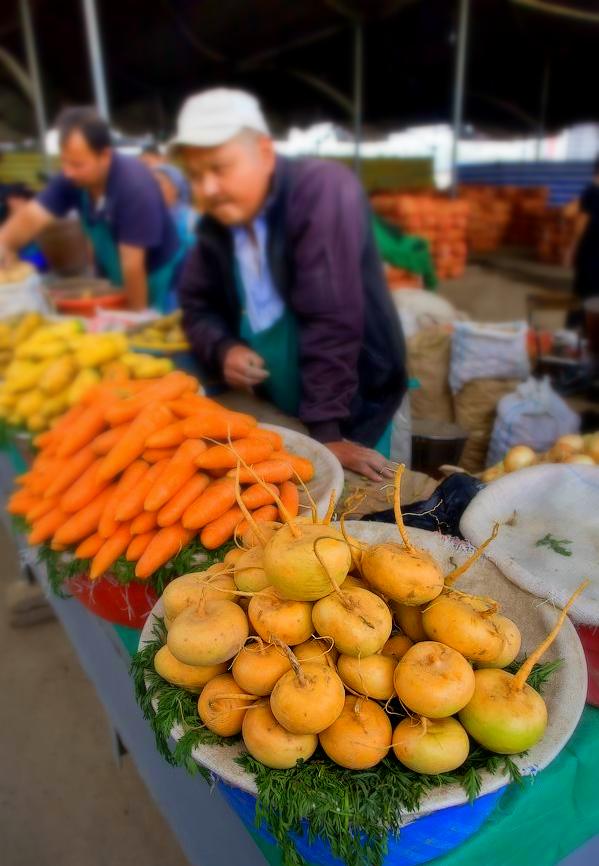 Askia Farmer's market is close to Babur Recreation Park in Tashkent. You can spend some busy time in the market checking all the stalls which attract the visitors in the market.
Bek Baraka Wholesale Market
Bek Baraka wholesale market is locally famous as wholesale clothes market in Tashkent. The market is new as it started only in 2011. Bek Baraka wholesale market is located on the outskirts of Tashkent opposite another cloth market known as Chilanzar clothing market and Abu Sahiy market in Tashkent.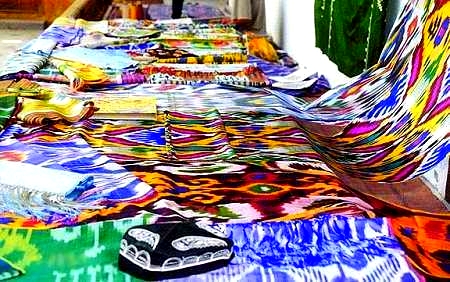 There are 3 pavilions in the Bek Baraka wholesale market. The first pavilion sells food products, second pavilion sells industrial products and third pavilion sells home appliance and consumer goods.
Chorsu Bazaar
This is definitely the most famous and happening Bazaar in Tashkent. The Bazaar is hundreds years old. Chorsu Bazaar is a traditional bazaar with bright colors. Chorsu is biggest and oldest in Uzbekistan and in Central Asia. Located across the street from Chorsu Station of the Tashkent metro near Kukeldosh Madrasah, in chorus all daily necessities are sold.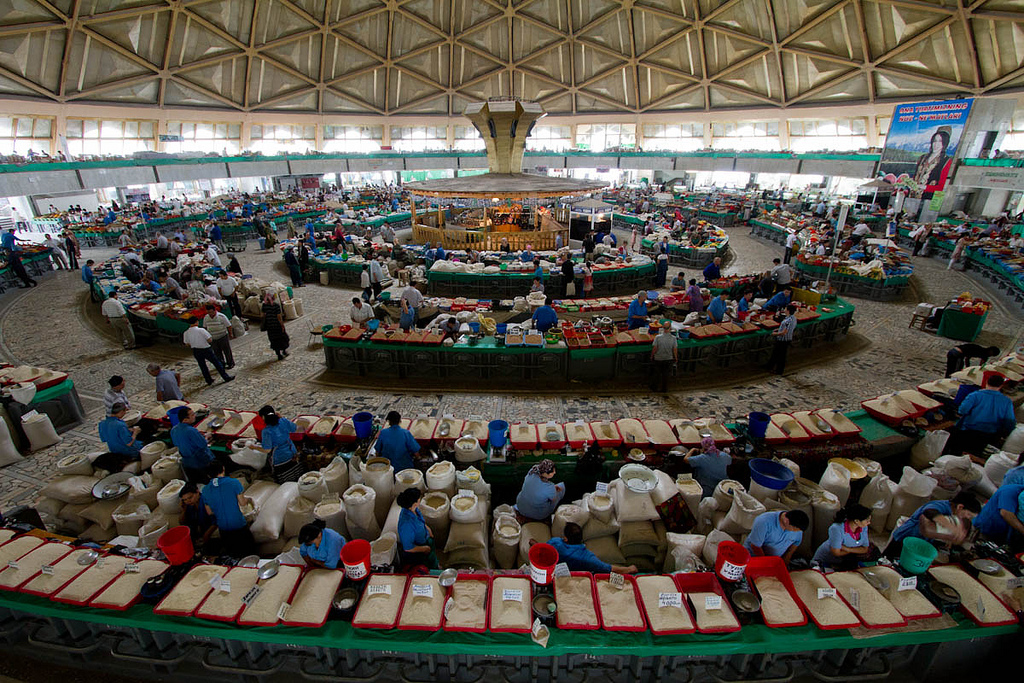 Tashkent since oldest time was a trade center where from good came into and out of Tashkent. So a fair was set up where goods came into and went out eastward, westward, southward and northward caravan routes. It was called Chorsu which means crossroad. Since then despite lot of attacks on Tashkent, this oriental bazaar has lived through. Chorsu bazaar like any oriental bazaar has played significant display of social life since beginning. People gathered, talked, shared their lives and so had great times. So chorus bazaar is not just a market place to buy goods but it enjoys great flavor of the orient.
So, these are some famous Bazaars of Tashkent where you can spend a great time for shopping local items which you can take home with you. On your Tashkent tour package or Tashkent holiday package you must take a day out or at-least few hours to visit one of these bazaars if not all of them and if you have time in hand then explore these wonderful oriental bazaars in Tashkent, Uzbekistan in detail.