Travel To Armenia - A Place For Every Traveller
Armenia is a country of mountains located in the southern part of South Caucasus region. If you love the mountains then Armenia is for you. If you loved the unpredictability of weather then Armenia is for you. The country is small in terms of population but rich in its beauty for tourists. Full of marvellous sights Armenia attracts those who love natural heritage. Armenia is a country that boasts of natural beauty packed in small area with its range of mountains, volcanic uplands, rivers and forests. The highest point is Mount Aragats which currently falls in the territory of Turkey.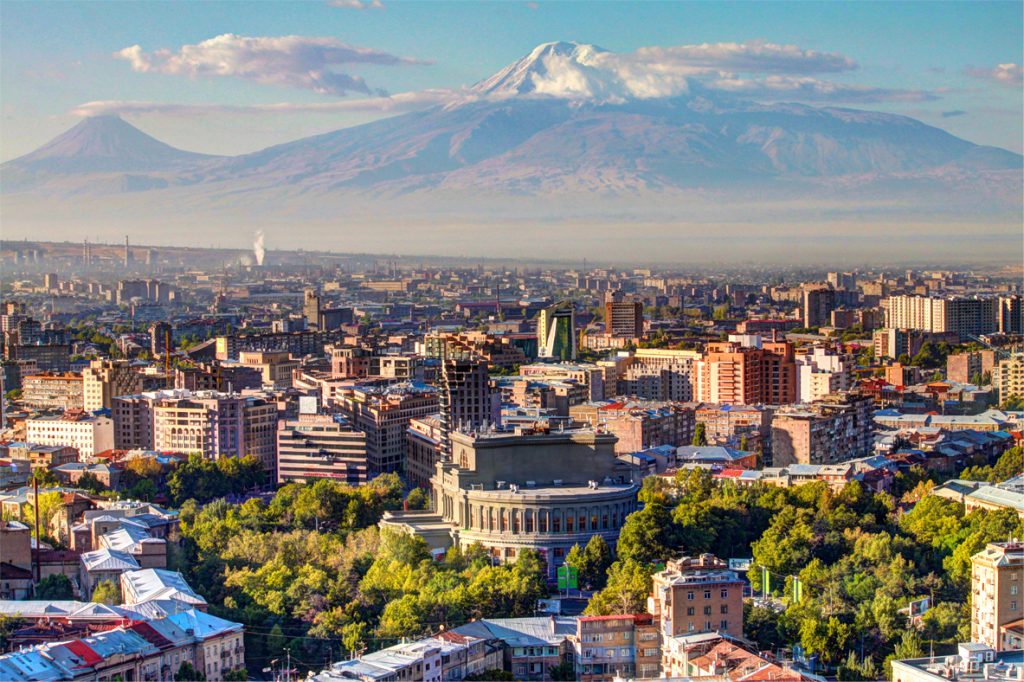 When you are here you cannot miss the historical and cultural complexes. And here is a list of some of activities that you can do and some places that you can see when you are in Armenia on your Armenia Tour.
Hiking in Armenia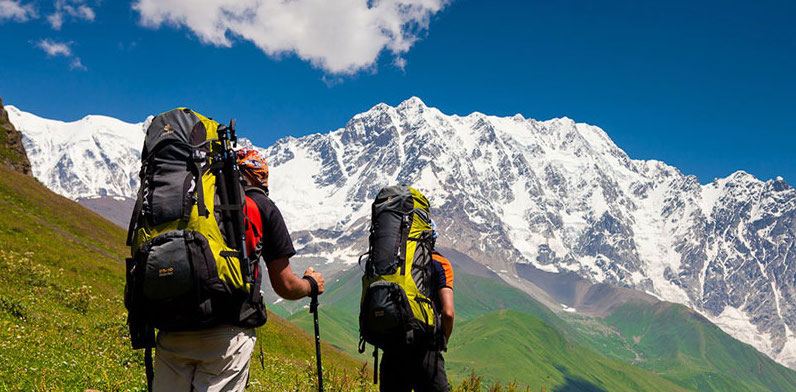 The countless mountains, hills, gorges and valleys of Armenia offer a myriad of prospects for the hiking enthusiast. Whether you are a veteran hiker, or simply enjoy losing yourself to the wonders of nature on occasion, you will be fascinated by the wild beauty and rugged countryside of Armenia.
Fishing in Armenia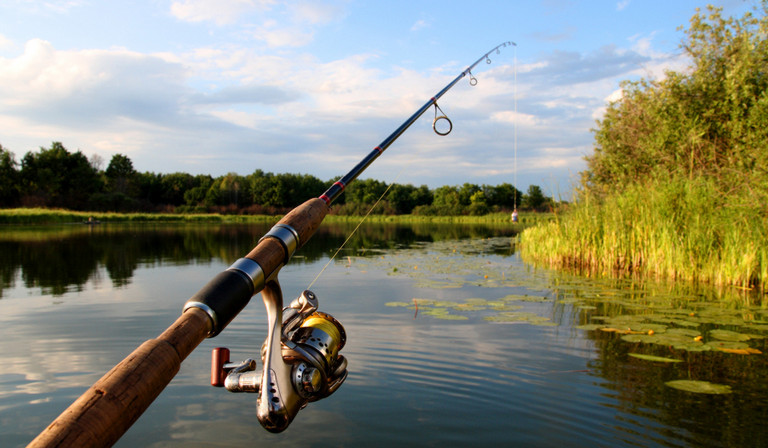 Lakes and rivers of Armenia have rare and rich collection of fishes. Lake Sevan, Echmiadzin Lake, Spandaryan, Tolors and Shamb Reservoirs, Araks River, Alagyaz Lake, Mantash Reservior are homes to many species of fish. You just need to put your line in and enjoy the fishing here.
Horseback Riding in Armenia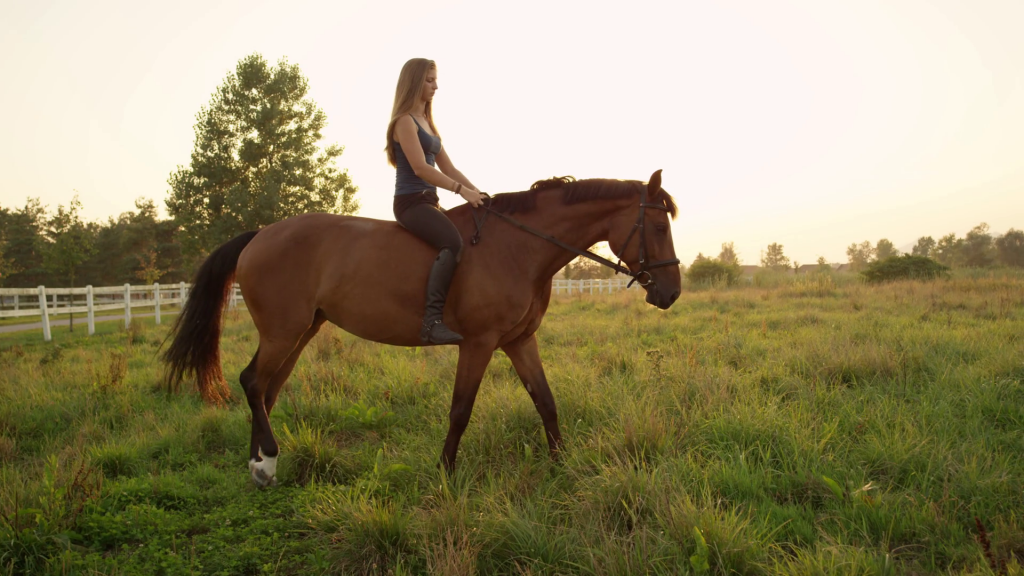 If you love adventure then you will be excited to be Armenia. You can go for horseback riding and view some beautiful scenes of flora and fauna of Armenia from the back of your horse. In the spring season one can enjoy horseback riding on Mount Aragats which is Armenia's tallest mountain along with some other destinations.
Bird Watching in Armenia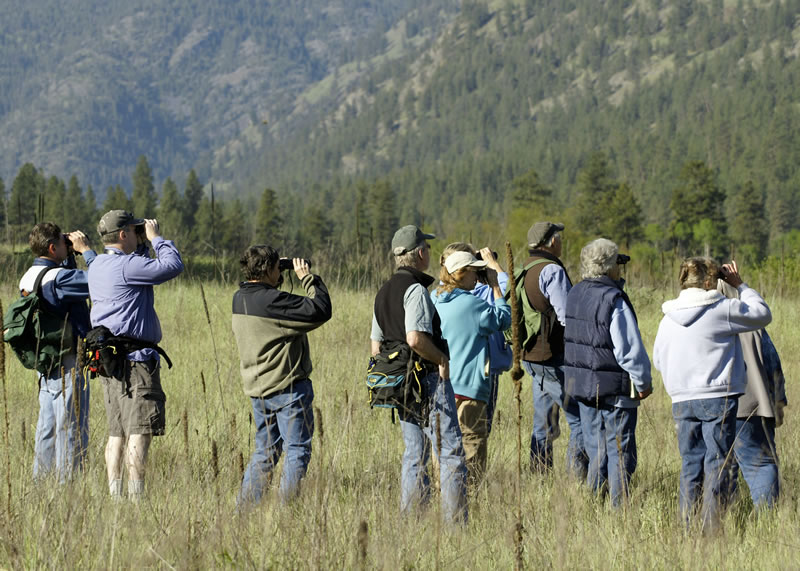 Armenia has more than 350 species of birds. If you love to see them in more than just a casual way then you should carry Binoculars or telescope with you through which you can see the colours, shape and other details of a bird. You must not disturb them in order to watch them closely.
Shopping in Armenia
If you are fond of art and crafts then Armenia offers you allot to shop from its market. Yerevan's arts and crafts shops are full of souvenirs made of wood, clay, obsidian and also offers ethnic and traditional pottery, jewellery boxes, dolls and other stuffs for your home. You can also shop  from other open air markets.
When it comes to sightseeing in Armenia you have choices among museums, galleries, religious sites like monestaries, natural and scenic beauty to choose from. Some of the sights you can see while you are in Armenia are below.
Echmiadzin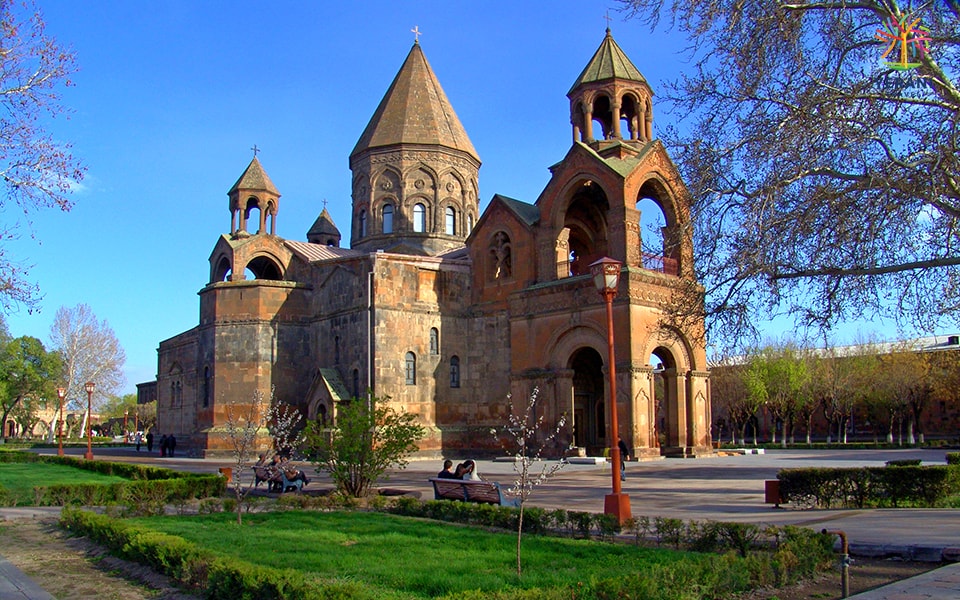 Echmiadzin is ancient capital of Armenia and is Echmiadzin is the residence of the Supreme Catholicos of all Armenians and the centre of the Armenian Apostolic Church. Every seven years, the rite of blessing of holy chrism is held here; thousands of believers come to Echmiadzin as pilgrims from different parts of the world for this ceremony.
Dilijan National Park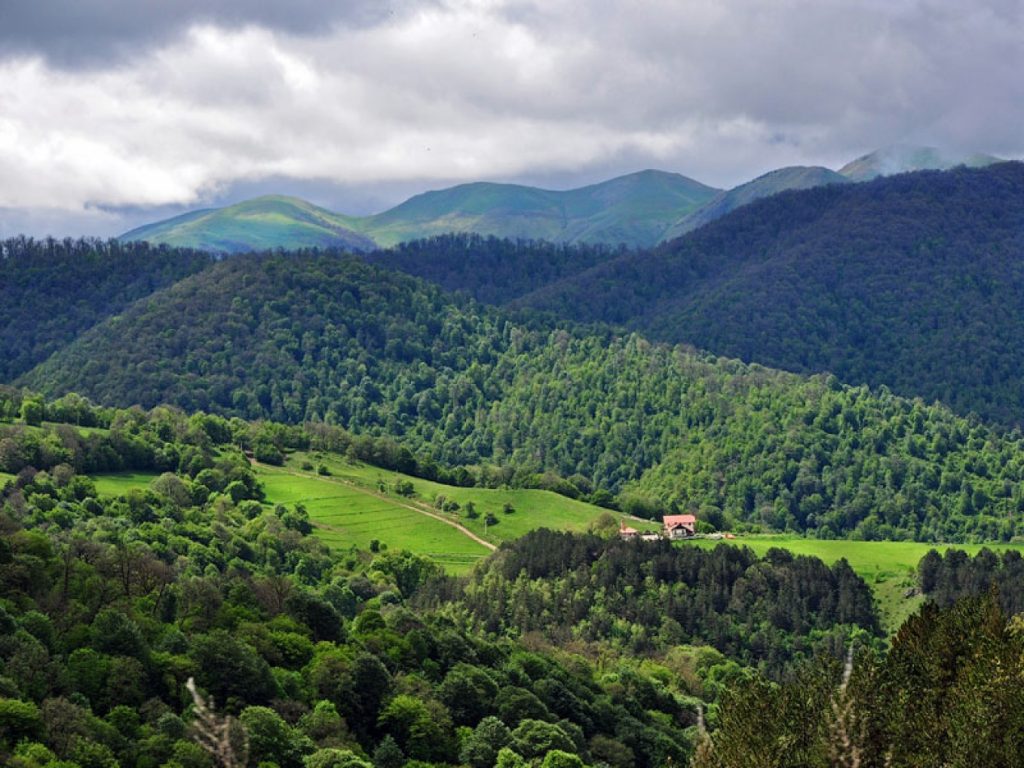 Your Armenia stay is incomplete if you don't relax in Dillijan National Park. Dillijan is a charming resort town in the wooded hilly region of picture perfect north of Armenia. You can walk in the densely forested and mountain area which for its surroundings is called 'Armenian Switzerland' by locals here. The weather here is cool to add to your excitement.
Lake Sevan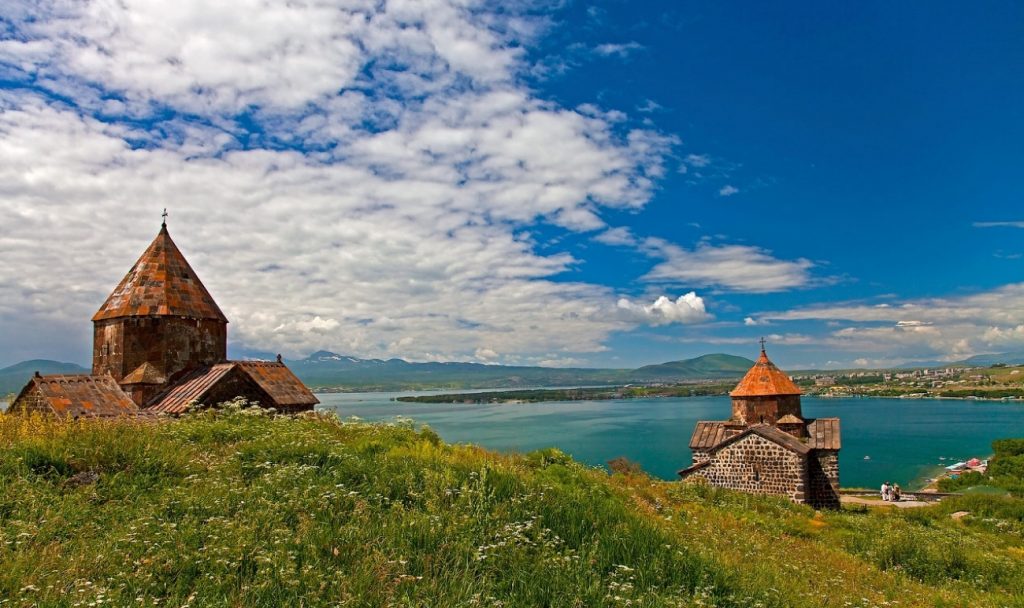 The serene beauty of Lake Sevan is also the home to a rich and rare collection of fish. Lake Sevan is home to rare species of fish including Salmon Trout or Prince fish which is the signature fish of the lake. This fresh water lake is must watch for everyone.
Noravank Monastery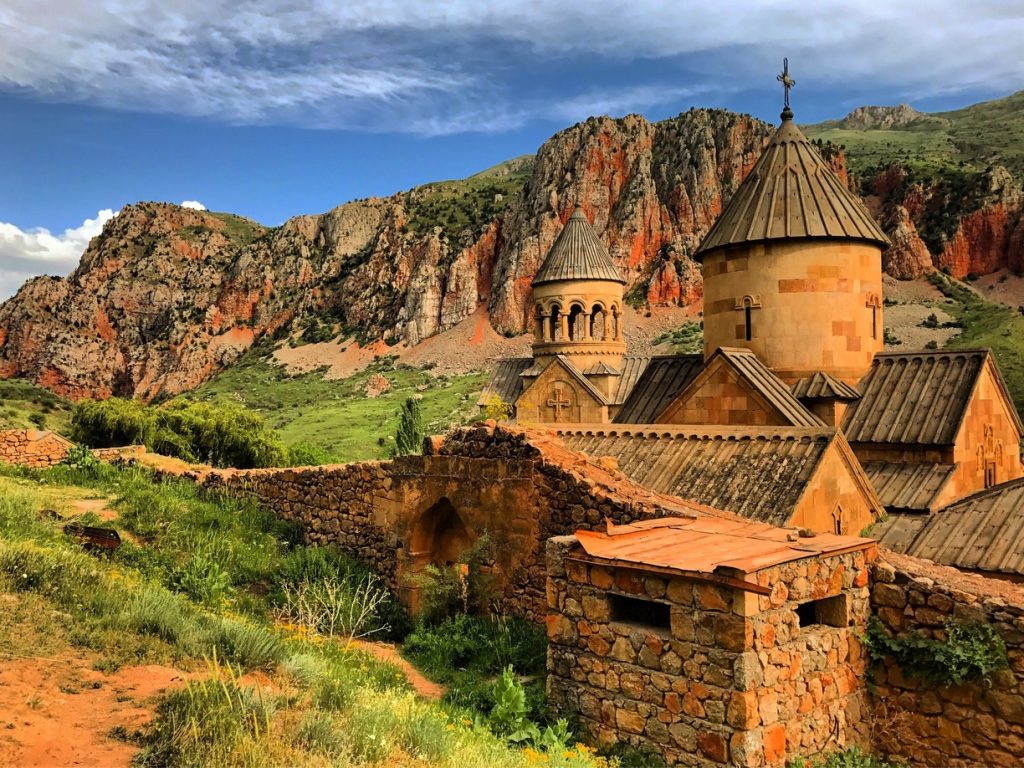 This architectural beauty of Armenia reflects the treasury of Armenian religious art. Here are the most beautiful cross stones of one of the famous masters - Momik. If you love exploring the old historical structures then Noravank Monastery may surprise you.
Amberd
Fortress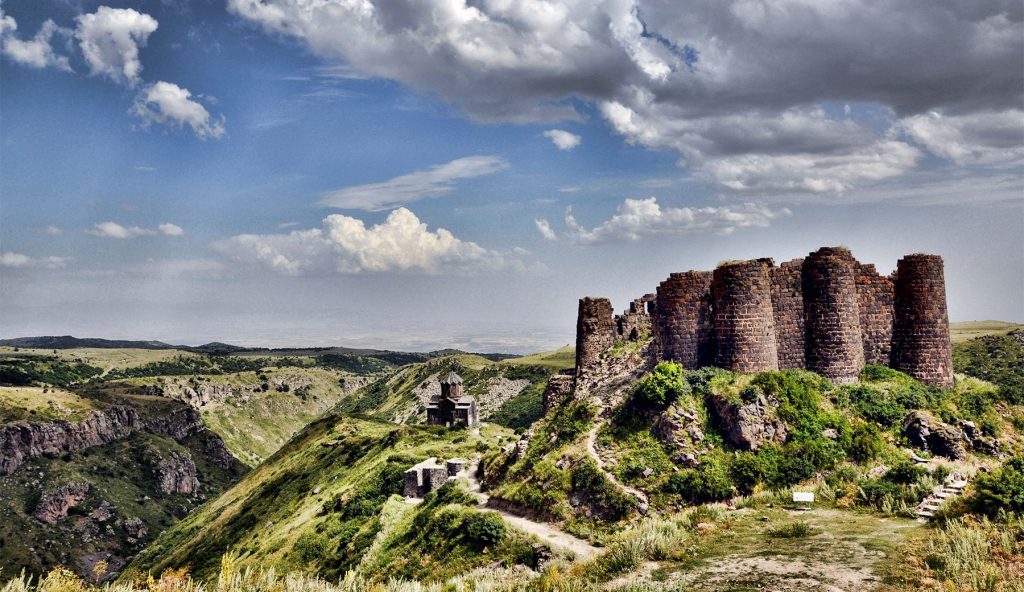 This fortress among several others in Armenia is sitting at the altitude of 2300 metres above sea level. The way to this fortress on mount Aragats has gently sloping hills that makes your climb rich with wildflowers and great scenes around. Carry some food with you while walking to Amberd and you can relax there see the place and then come back in time.