A peninsula is a piece of land which has water on majority or in other words three sides of its borders. This means that peninsula is surrounded by water from three sides and it is connected to a mainland from one side from which it extends. This is about a peninsula because in this article we will Explore Absheron Peninsula from Azerbaijan. Absheron Peninsula is located in Baku, Azerbaijan. It is said that Absheron peninsula forms the beak of giant eagle (Azerbaijan) stooping into the Caspian Sea. Absheron Peninsula is almost the metropolitan area of Baku as the Peninsula consists of Baku City, Sumgayit and Absheron Rayon with center Khyrdalan. Those who are searching for Azerbaijan facts can collect interesting facts about Absheron Peninsula in Azerbaijan, from this article.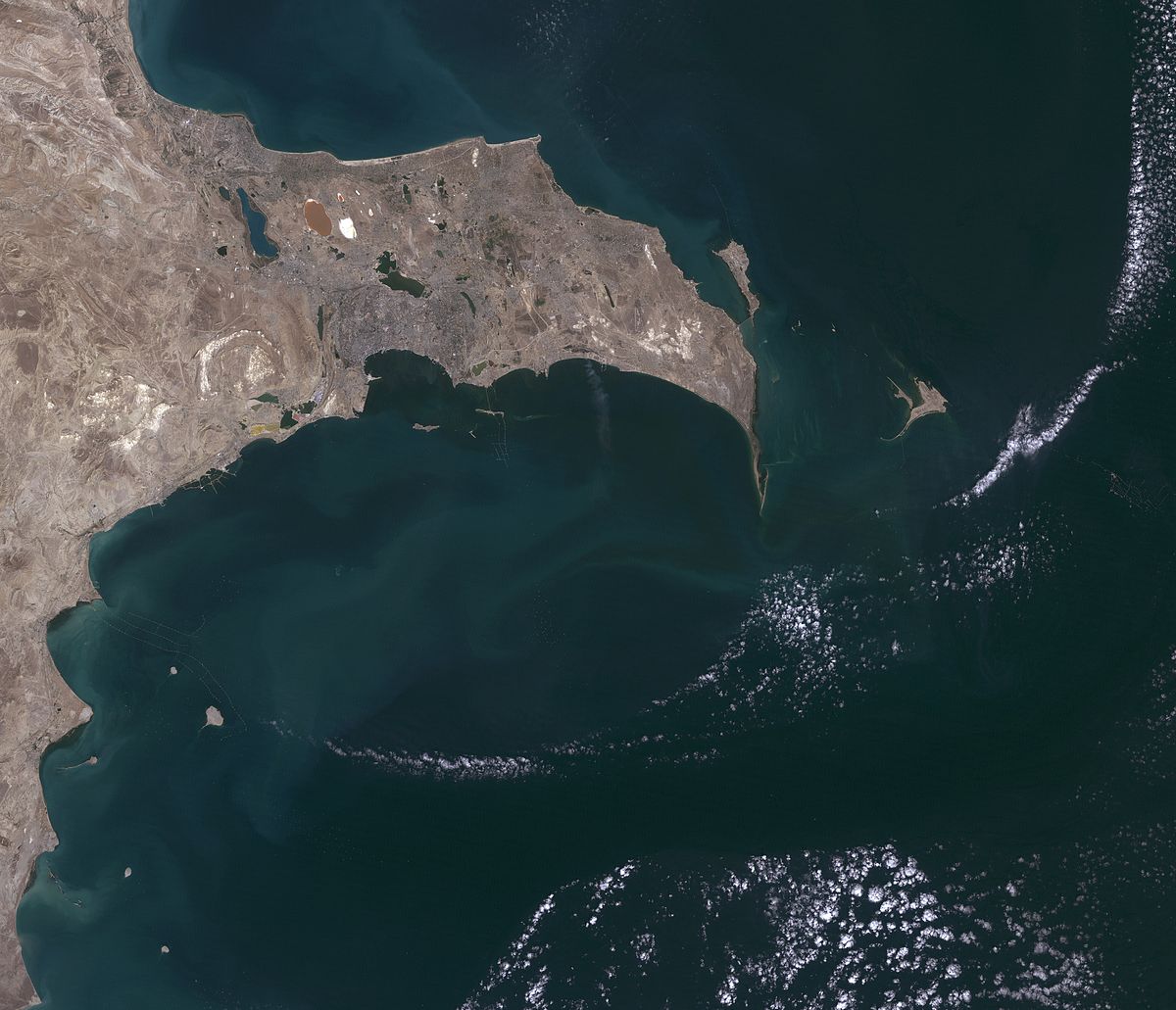 Absheron Peninsula extends 60 km eastward into the Caspian Sea, and reaches a maximum width of 30 km. In the easternmost extension of the Caucasus Mountains, the landscape is only mildly hilly. In southeastern tip of the Peninsula there is a gently undulating plain that ends in a long spit of sand dunes which is known as Shah Dili, and this has been now declared as the Absheron National Park. Absheron Peninsula in this part is dissected by ravines and characterized by frequent salt lakes. The landscape is a land of hillocks and plains which has pylons, oil derricks, pools of oily effluent and also a wild life. So, when you are considering Places to visit in Azerbaijan, Absheron Peninsula may not be an immediately appealing place to go to. However that does not mean there is nothing. It has lot of things to offer and thus with lower expectation you can consider the peninsula region having some interesting Azerbaijan tourist places.
One thing is that Absheron is home to Baku. Apart from that this is also Azerbaijan's one place with dozens of older mosques and many fast growing shrines which are being built here and then you can also witness some folk rituals here which may seem superstitious but they will raise your curiosity for sure. On the natural beauty front, Absheron, despite having serious environmental damage and pollution has flowers, horticulture, mulberries and figs. There are some beaches on the northern coast which are popular among locals. Absheron has some famous lakes as well such as Masazir, Khojahasan and Boyuk Shor. Variety of mud volcanoes are also part of the peninsula. There are near by villages around Absheron Peninsula. For traveler's interest some interesting places of Absheron are Fire Temple, the Yanar Dag burning hillside, some beaches and several castle towers and ovdans hidden away in modestly interesting ancient villages. Absheron National Park on the southeastern tip of the peninsula is also a place of interest where you can see a great wildlife. The wildlife of the Absheron National Park includes a range of birds, foxes, jackals, tortoises and snakes. Over 50 types of mammals and birds live inside along with 25 species of plants. However to reach the national park you may require an organized tour or local guides otherwise it may be difficult to get there.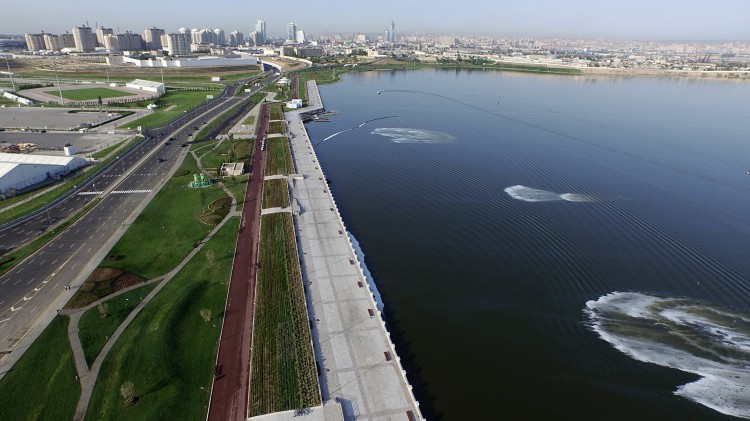 Absheron Peninsula is also a place contributing in the economy of the country. This was the first place where world's earliest petroleum production started in 1870s. Even today much of the land remains scarred with rusting oil derricks. Natural resources like oil, lime sand and salt are found in the peninsula too. So, you may not get tempted to visit Absheron Peninsula immediately but you still should include this place in your Places to visit in Azerbaijan list when you are going to Buy an Azerbaijan Tour Package.