5 Russian Destinations Beyond Moscow And St. Petersburg You Should Visit
Yes Russia is a very big country. Yes Russia's two major travel destinations are Moscow and St. Petersburg. But that is not all. Russia has many other wonderful destinations a traveller would love to go if he knows about them. We will touch 5 of them in this article and simple reason why these places are must visit places. You have lot to explore in Russia, so mountains, lakes, cultural places and so on make your trip to Russia a worthy and memorable one. So let us see these 5 places in Russia beyond Moscow and St. Petersburg which you must go to.
1. Ruskeala, Karelia
Karelia is known as one of the most beautiful place in Russia. Karelia is a place famous for Ladoga lake and Ruskeala which attracts most of the tourists here. With lakes, waterfalls and trees growing on giant rocks, Karelia is a place of utmost natural beauty. Ruskeala mountain park is one of the major attraction here. The first thing that will catch your attention when you enter Ruskeala is Ahvenkoski waterfall, a great natural sight. Little away from Ahvenkoski waterfall is another beautiful waterfall called Ryymakoski. And the best part of Ruskeala is the mountain marble canyon which was turned into tourist attraction in 2005. Walking around it or boating and hiking is the best way to enjoy the beauty of this ruined mountain marble canyon. Ruskeala is not very far from St. Petersburg and can be reached by first train up to Sortavala and from here by bus or taxi to Ruskeala.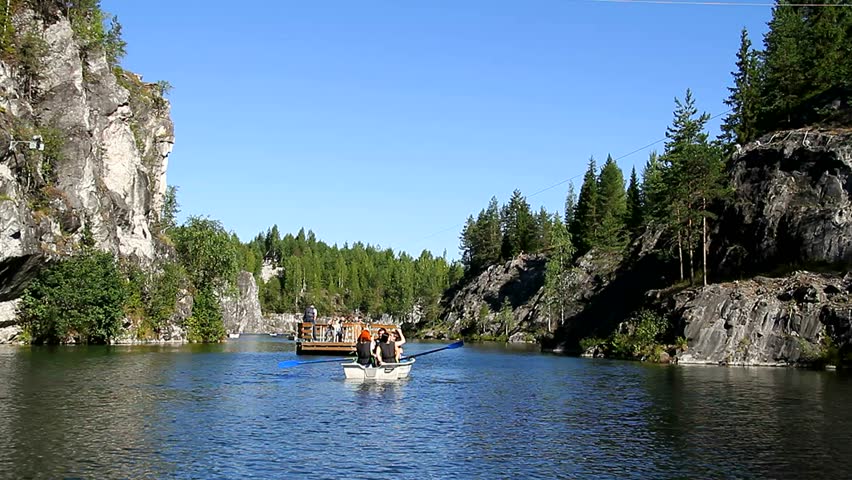 2. Stolby Nature Reserve
Siberia is a great tourist destination for many reasons. One is Stolby Nature Reserve. The rocks and cliffs of Stolby are picturesque and you would love to see them for as long as possible. Their shapes and forms are literally majestic. And yes height is another attractive element. Smallest cliffs are 55 metres high and the tallest one goes up to 600 metres. Known for its dramatic complexes of rocks some part of the reserve is open for hikers who want to climb and see the rocks as well. The place is so popular that almost 2,00,000 tourists are recorded visiting this place per year. Those interested in exploring flora and fauna of the place can go for guided tours offered by Stolby nature reserve. To reach to this place you can fly from Moscow or St. Petersburg to Krasnoyarsk and then take a bus or taxi to reach to Stolby.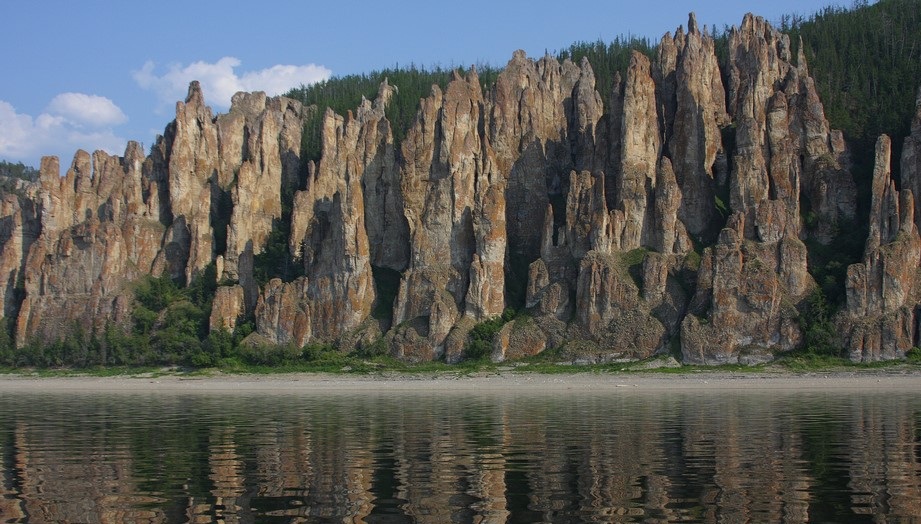 3. Pertopavlovsk - Kamchatsky
Pertopavlovsk - Kamchatsky lies on the far east land of Russia on the Kamchatka peninsula. This is the most eastern town in the northern hemisphere and the population here is more than 1,80,000. Ethnic Russians and Ukrainians constitutes the majority of the population here.The city sits on high hills and volcanoes surrounds the city as well. From any place you look here a great landscape is right there and you would love to capture it in your camera. And the city has gone on to develop a good infrastructure for tourism. So many activities one can choose here to enjoy the day. Bear hunting, paragliding, volcano hiking, sailing and kayaking to fishing all you can do to make your trip a super hit. You will also get some delicious food here. The way to get to Pertopavlovsk - Kamchatsky is only via air from Moscow.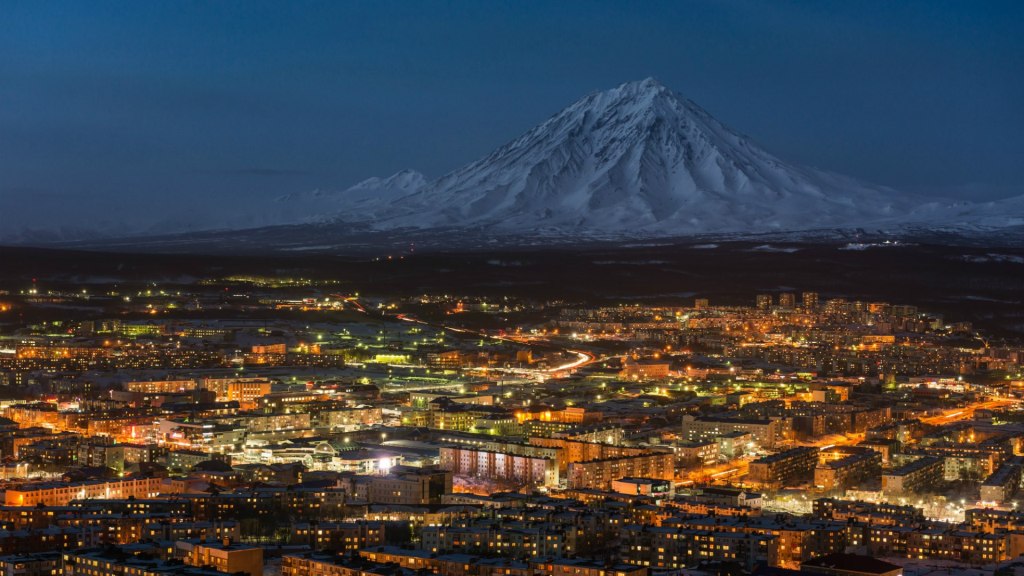 4. Vladivostok
Vladivostok is also on the far east. This city serves as the eastern terminus of Trans-Siberian railway and many tourists come to this place either at the beginning or at the end of their trip on Trans-Siberian. This far east city is a dream destination for travellers. The best attraction for viewing here is the Eagle's nest hill which is also city centre's highest point. If you are foodie then you will love this place big time. You can get variety of sea foods and because this place is near to Russia-China border you will get Chinese food in abundance here as well. The beautiful oak woods surrounds the city which can be a starting point for a weekend bus tour to the winter ski-slopes or water-falls in summer. There are some beautiful lotus lakes as well and the flowers blossom in August, so you can enjoy those as well while camping. The way to reach to Vladivostok is again by air from Moscow or of course the city is on eastern terminus of Trans Siberian route as well.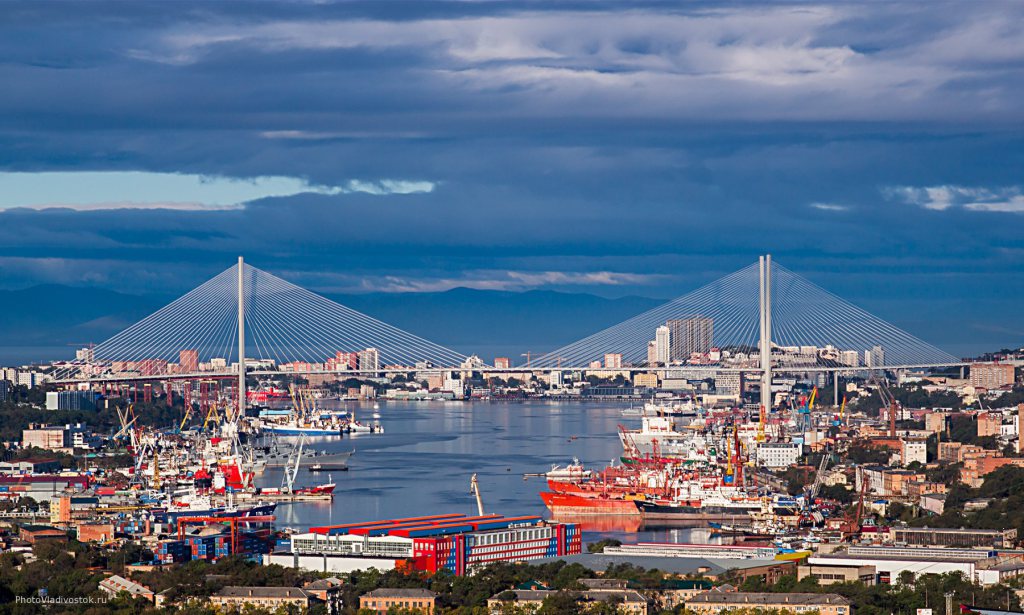 5. Altai Mountains
Russia is a country of water, mountain, forests, snow and much more. Altai is known as Golden Mountains. Altai mountain is a range in Central and East Asia, where Russia, China, Mongolia and Kazakhstan come together. They say pictures tell you all the stories and picture of Altai mountains definitely speak allot. One would like to jump from the seat and reach this place as soon as place, such is the beauty of Altai mountains. Ecotourism is flourishing here. You can hike to the five highest mountains of Altai which are Belukha, Khuiten peak, Monkh Khairkhan, Tsambagarav and Sutai Mountain. Altai is home to diverse fauna as well. And another major attraction here is Lake Kucherla. Sailing, kayaking and fishing are among other activities that you can enjoy here. Spa treatments are also widely available here with special saunas in big cedar barrels. You can fly from Moscow Domodedovo to Gorno-Altaysk and from here you can take bus or train to reach smaller villages near Altai.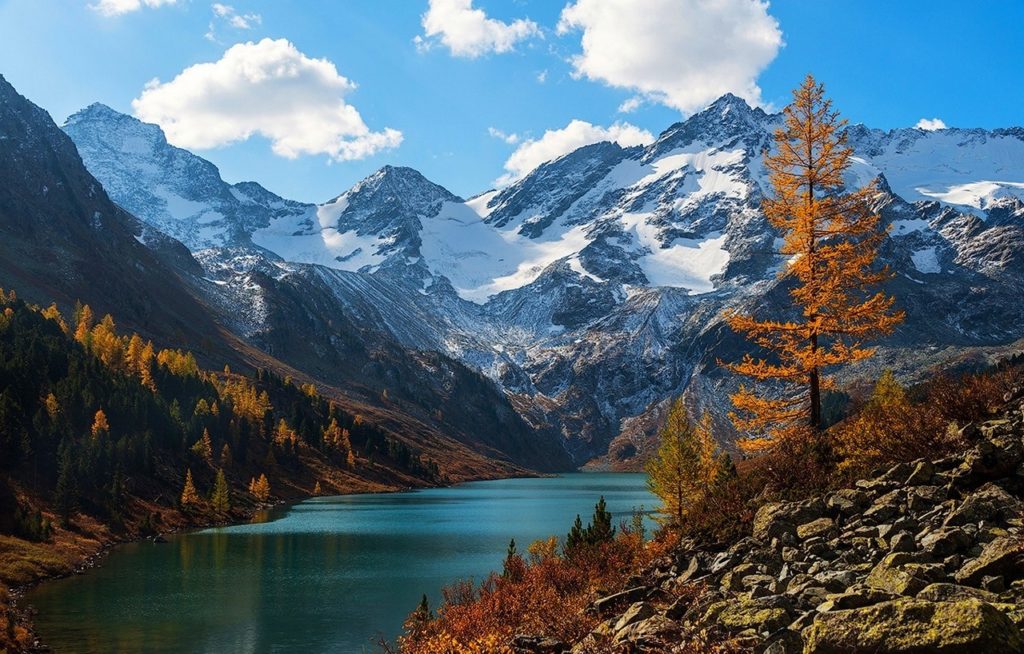 These are just 5 destinations other than Moscow and St. Petersburg which one should visit in Russia. We will see more such destinations in future articles.
Explore Russia Tour Packages with
Dook International
, check our Russia holiday packages as below -
Moscow and St-petersburg 4 nights
Moscow and St-petersburg 5 nights